Our group career site "Mercari Careers" is fully relaunched with a fresh new look! #MercariDays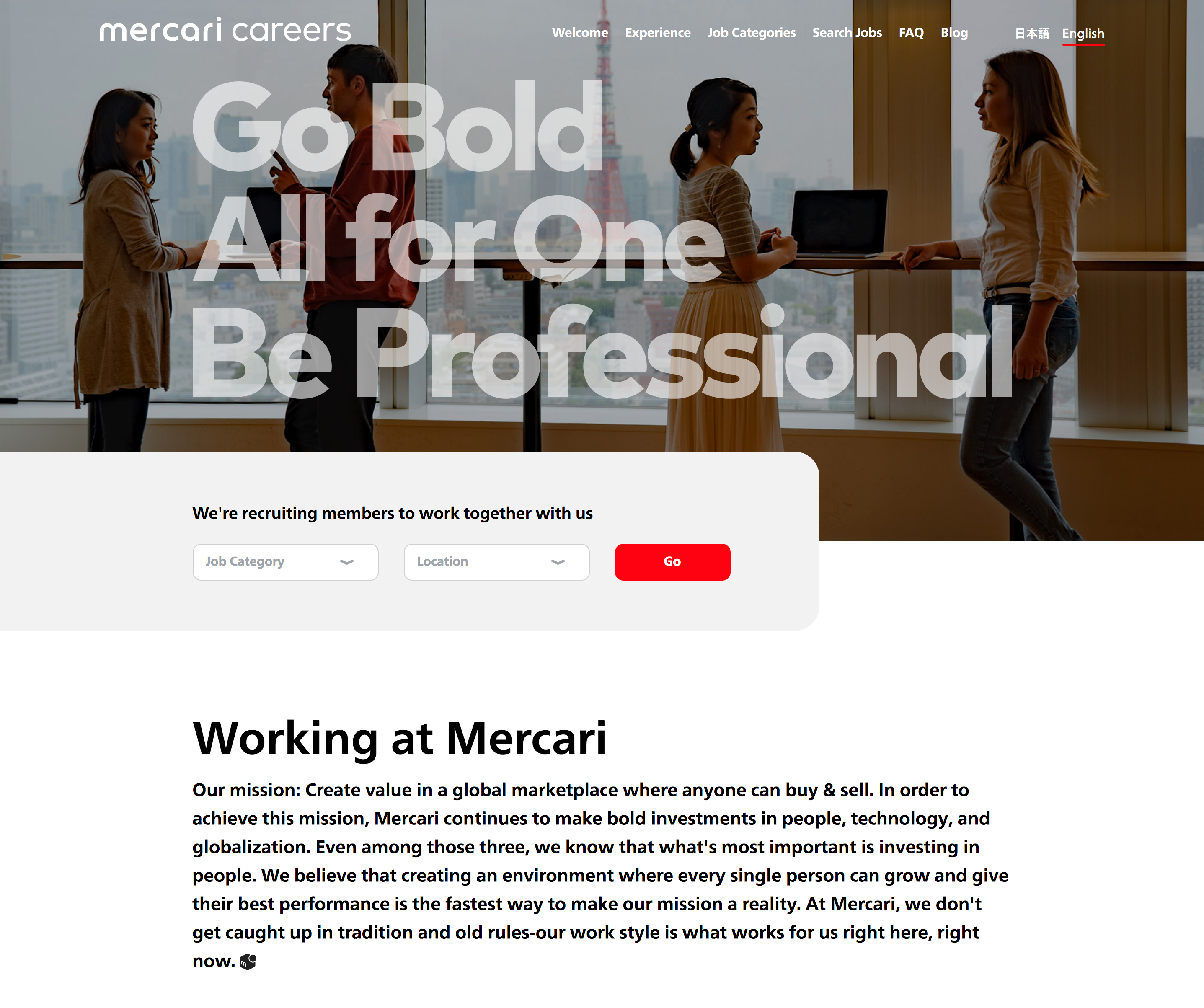 Hi, this is Saimaru from the People Branding team!
We are excited to announce that the fully redesigned version of the Mercari Group careers site has been launched today!
Click here to see our group career site "Mercari Careers"
We improved the UI/UX to make job descriptions easier to find. In addition to that, we have some exciting new content with video interviews of 18 members, including messages to candidates from COO Koizumi and CBO/US CEO John, a detailed FAQ, and more!
We plan to continue to add more content, and keep you updated here on Mercan too!
Although it is a career site, we would like to add out-of-the-box, exciting ideas to tell you more about our culture and workstyle, so please stay tuned!
See you next time for more #MercariDays!