Dreams, successes and failures: Reporting WWCode & Slush Tokyo Entrepreneur Night #MercariDays
Hello there! On September 26th, Mercari held a particularly special event. While we often have collaboration events with one partner, this time we had the chance to partner with two amazing international groups, Women Who Code and Slush.
This event was called "Entrepreneur Night – WWCode & Slush Tokyo". An all-star cast of entrepreneurs spoke enthusiastically into the evening about their own dreams, successes and failures, and in particular, lessons learned.
The evening's moderator was our own dynamic Hirona Hono, who, as always, expertly guided the evening with her colorful banter and friendly disposition. This event also featured full simultaneous translation courtesy of Megumi Haga and Shu Makabe of the Mercari Global Operations team.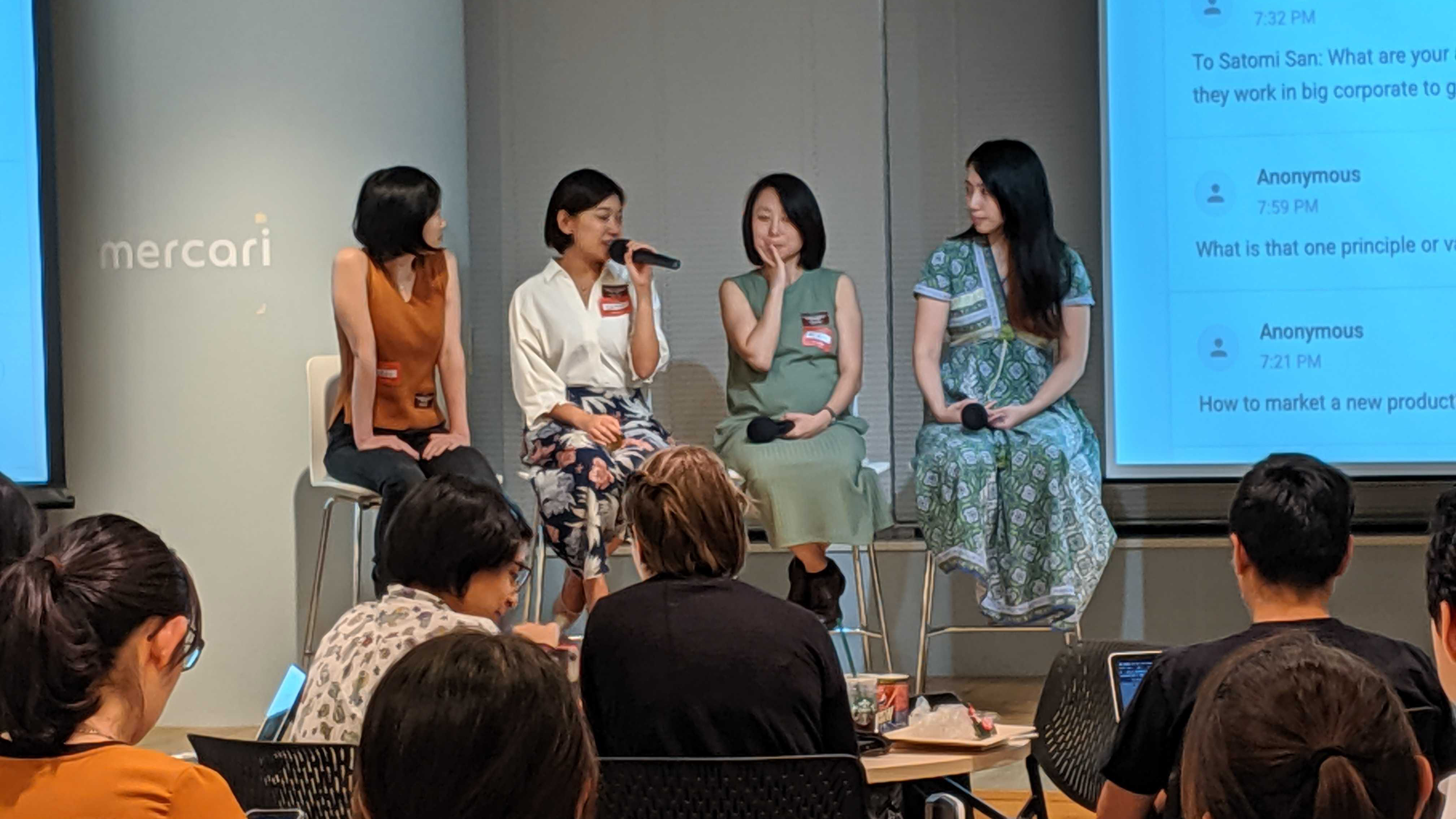 On to the panelists! We had four very distinguished panelists:
– Maiko Kojima, CEO and Founder of Chatbook
– Satomi Fuluya, CEO and Founder of Clarity
– Asami Matsumoto, CEO and Founder of Active Connector
– Kayo Osumi, Program Manager at Mercari, Blogger, Entrepreneur
Maiko Kojima, Chatbook
Maiko is the CEO of Chatbook. She is a serial entrepreneur and, and most importantly (for me, anyway) a massive lover of books!
She runs a small team that is dedicated to "Automating the World," which she accomplishes with a platform that helps companies build better chatbots. One look at their website tells you that their customer base is extremely diverse, so they're clearly fulfilling a value proposition in a difficult space.
Aside from the business, she had the humor to laugh at herself as she delivered a meme-filled presentation that described her experiences as her company grew from just a couple of people to ten talented individuals.
Importantly, she regaled us with an honest conversation about the difficulties of being a solo founder, though the managers of Y Combinator, one of the most important startup accelerators in the world, strongly recommend against founding a company by yourself. For what it's worth, Maiko seems to agree, though from hearing her speak about her adventure, it sounds like she would do it again by herself in a heartbeat.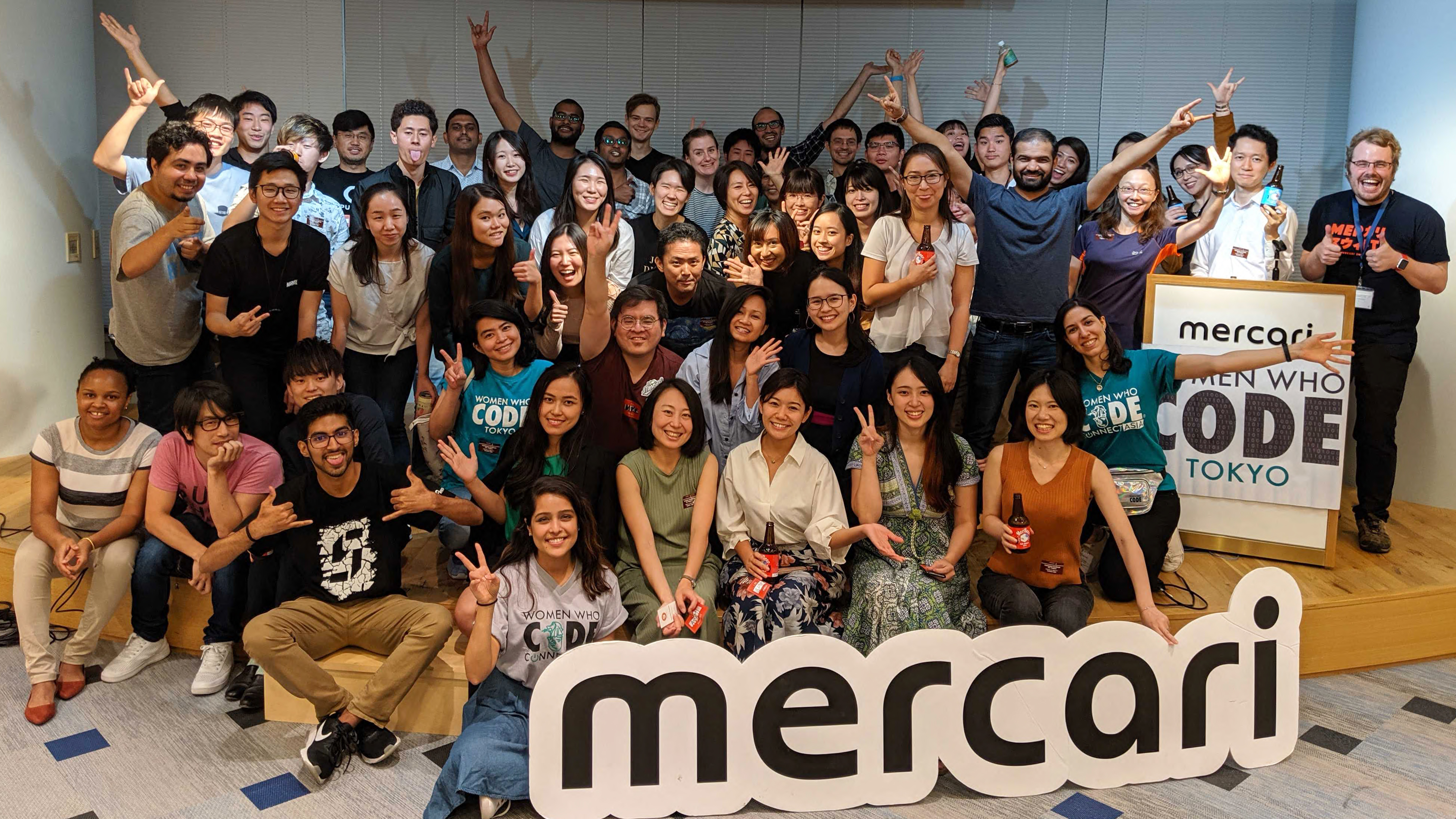 Satomi Fuluya, Clarity
Satomi's company, Clarity, is a social network service that helps working mothers to find role models. They recently won the 2019 Slush Tokyo Pitch Contest, and it was pretty clear why they won after hearing Satomi's speech.
She spoke freely about her team, and had a slide with bios for each of her team members. Each member looks happier than the last. The most important part of her message was essentially, "Just do it!" (And to continue to challenge your assumptions throughout the process).
The lasting impression she gave audience though, was how difficult it was to actually secure funding. She spoke from deep experience, and patiently explained to a room of would-be entrepreneurs that fundraising isn't about hearing "yes" from investors, but about painstakingly eliminating the investors who are going to say "NO".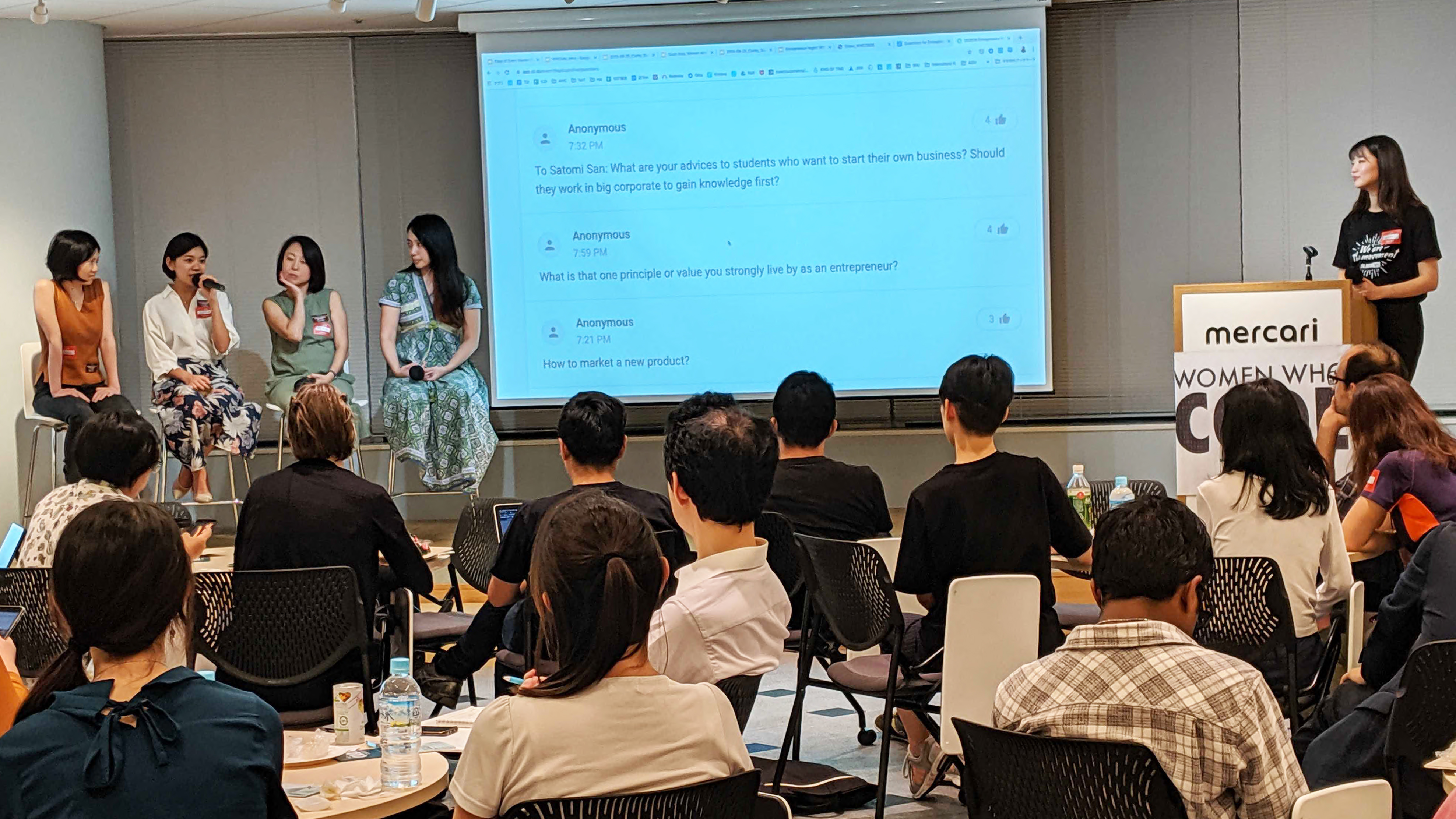 Asami Matsumoto, Active Connector
On a panel of inspirational women, Asami was especially appropriate. The primary mission of her company, Active Connector, is to "Go Beyond Diversity".
Her company is a consulting group that addresses the gap between an IT labor shortage and the immature work environment for engineers in Japan.
There's many situations where that statement is simply lip service, but Asami, who studied in multiple countries and worked in multiple industries, including a stint in Pakistan with JICA, wasted no time in making sure that her vision was expressed in a whirlwind of slides that left me wondering, "Why haven't we hired her for Mercari yet?"
One of the things that stood out about her was her unabridged humility – she paraded us through a list of her failures, as well as the difficulties she had in starting her current venture. While it was clear that the lessons she learned were wrung from the bitter fruits of her labor, she came across as overwhelmingly positive, and delivered these notes as a series of warning lights to travellers who will walk this future path.
Kayo Osumi
Kayo is a member or Mercari's Engineering Office team.
She started off her presentation with a slideshow of memories of working at Mercari and work history, through to her travels and work in India.
After getting the nostalgia out of the way, Kayo launched into an impressively well-supported argument for choosing India as the country to develop world-class expertise in. Bouncing back and forth between a number of paradigms, there was enough data compiled here to make the entire room of entrepreneurs take pause and wonder why they too, weren't trying to conquer India themselves.
Kayo finished up with some key pieces of advice.
We hope you join us for the next event
Our distinguished panel of guests, each a polished presenter, each built upon the vulnerability and courage of the panelist before them.
We hope that this event gave the opportunity for participants to gain new role models, and that the discourse they share with the world will continue to garner them the attention that they each deserve.
We would be honored if you could join us next time.
See you again for more #MercariDays!