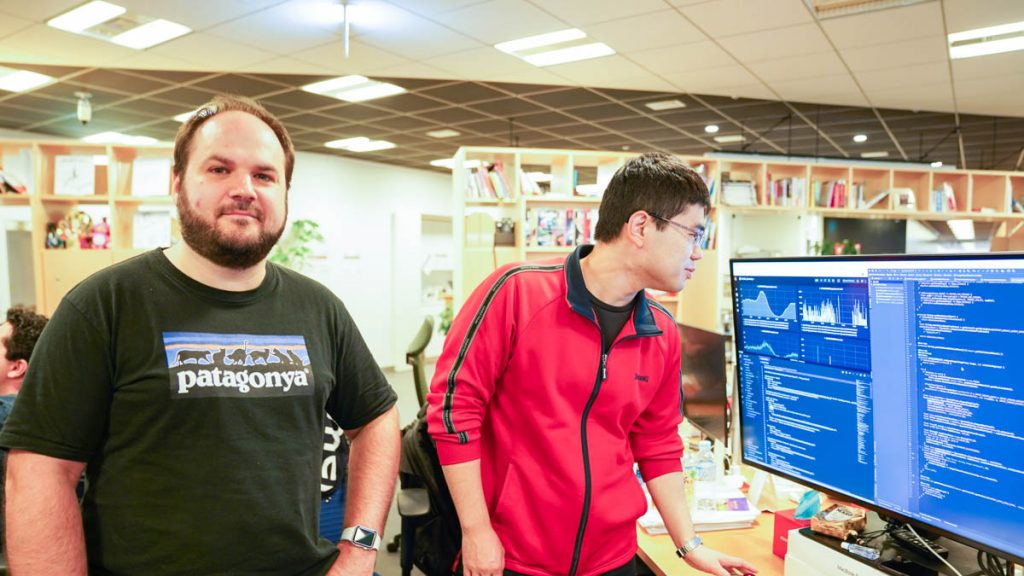 Balancing business impact with machine learning technology: Meet AI engineering manager @cournape #WeMakeMercari
Mercari has grown to become Japan's largest marketplace app, where anyone can buy and sell. However, our journey does not end there. To fulfill our goal of creating a "global marketplace," we have welcomed talents from all over the world to Mercari's Tokyo office—around 40 countries and counting.
In the #WeMakeMercari series, we would like to introduce you to some of the members in the company.
At Mercari, machine learning plays an enormous part in improving and innovating our user experience within our C2C marketplace application. In this article, AI Team engineering manager Yusuke Shibui (@shibui.yusuke) interviews fellow AI Team engineering manager David Cournope (@cournope) for a glimpse into what it's like to work at Mercari as an AI engineer.
Why did one of the creators of scikit-learn end up at Mercari?
@shibui.yusuke: For a little bit of background information, @cournape, you are one of the creators of scikit-learn, a Python open source machine learning library that almost every ML engineer, researcher, or anyone who has worked on machine learning as a hobby would know. When using ML, scikit-learn allows you to select already prepared models for analysis (categorization, regression, clustering, etc.) and incorporate them when executing ML tasks. It's easy to use, with plenty of features, and we of course use it at Mercari. I mean, I can't even think of a project where we haven't used it. But why did you decide to join Mercari?
@cournape: I wanted to work for a company that handles consumer-side products. Mercari is one of the Japanese consumer companies that actually uses machine learning and is easier for foreigners to work for. As Mercari has a lot of users, it has a large amount of accumulated data unique to C2C services. Also, Mercari is one of the few Japanese companies that try to have a truly international team. For example, there is a dedicated team to provide language and cultural support, GOT (Global Operations Team).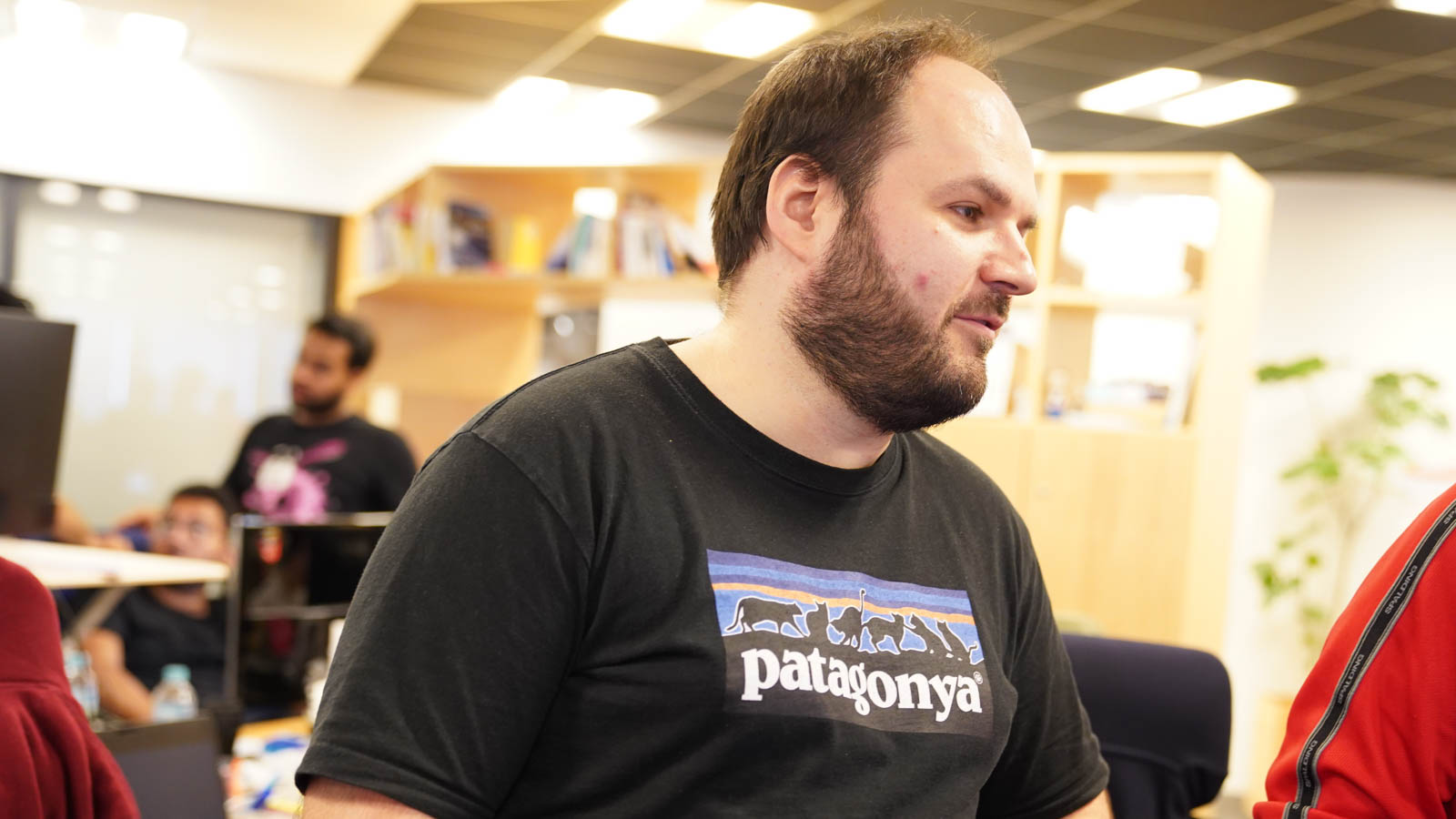 Mercari AI team engineering manager @cournape
@shibui.yusuke: What were you doing before you came to Mercari?
@cournape: I majored in computer science in France. As a teenager, I enjoyed Japanese literature such as Mishima Yukio and Kawabata Yasunari, and I always wanted to visit Japan, so I chose Japan for my mandatory internship abroad. In 2009, I received a doctorate in speech recognition research at Kyoto University. After that, I was working for a consulting firm in the UK specialized in scientific projects, but after a while, I was tired of consulting and British food (laughs).
In 2017, I joined Cogent Labs, a deep learning startup in Tokyo, where I eventually ended up heading the engineering group. And this year, because of the reasons I mentioned earlier, I decided to change jobs to Mercari.
@shibui.yusuke: It's been two months since you joined Mercari. Can you describe what you are working on as an engineering manager for the Machine Learning Team?
@cournope: We are currently managing four AI development teams, and I am focusing on two projects in particular, one for ML platforms and one for using ML to improve listing. For example, the catalog team for listings is developing ML-based systems to identify the category of items. One thing I noticed about the company after joining is that there are a lot of organizational challenges, as you would expect for any company that has grown quickly. I ensure that I communicate with my product manager, making sure that we have a deep understanding of the issues and determining what can be solved through machine learning.
@shibui.yusuke: More than two months have passed since I started working with you, and I can see that you are always looking at the overall picture, managing the balance between business impact and technology. After joining Mercari, you immediately got to work to solve our current issues, involving our team members and other stakeholders.
@cournape: Making ML-based products is not easy. We regularly check that the team is functioning as well as we can and are constantly aware of whether we can make business impact.
@shibui.yusuke: The AI Team managers at Mercari tend to be strong engineers, but I look up to your professionalism as a manager. You're good at identifying what we should prioritize, organizing tasks, and managing the project.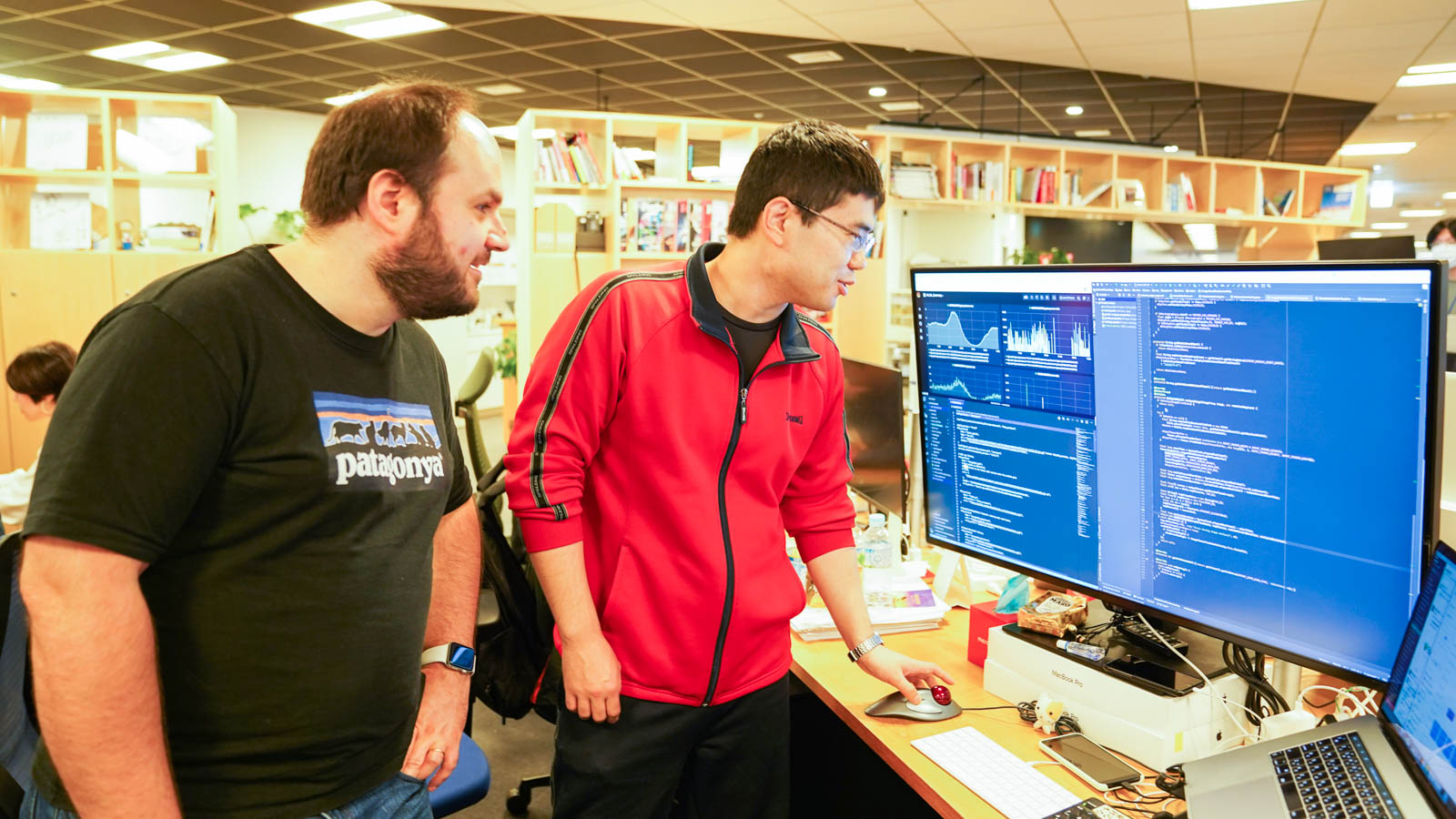 Mercari AI team Engineering manager @shibui.yusuke (right) and @courpape (right)
@cournape: Thank you.
@shibui.yusuke: Do you find any difficulty in working at a Japanese company as a non-Japanese speaker?
@cournape: I think Japanese members are making a lot of effort to make Mercari a comfortable environment for everyone. However, as there are PMs who only speak Japanese, it's true that it's difficult to communicate with them. The development side basically requires English documentation, but sometimes there are Japanese-only documents that do not have English versions.
@shibui.yusuke: I think the number of global engineers has been increasing rapidly in recent years, and we are still trying to fully adjust as an organization it's actually a case where our organization has not completely reached it. Finally, I'd like to ask one more question. What do you look for in a candidate?
@cournape: ML's engineering is dirty and sticky and not always fun or interesting. 90% of machine learning is working with data, and what I look for in a candidate is someone who is willing to work hard on the "not-so-fun things" as well as the interesting aspects of machine learning.
@shibui.yusuke: I completely agree. I look forward to continuing to work with you. Thanks for your time today.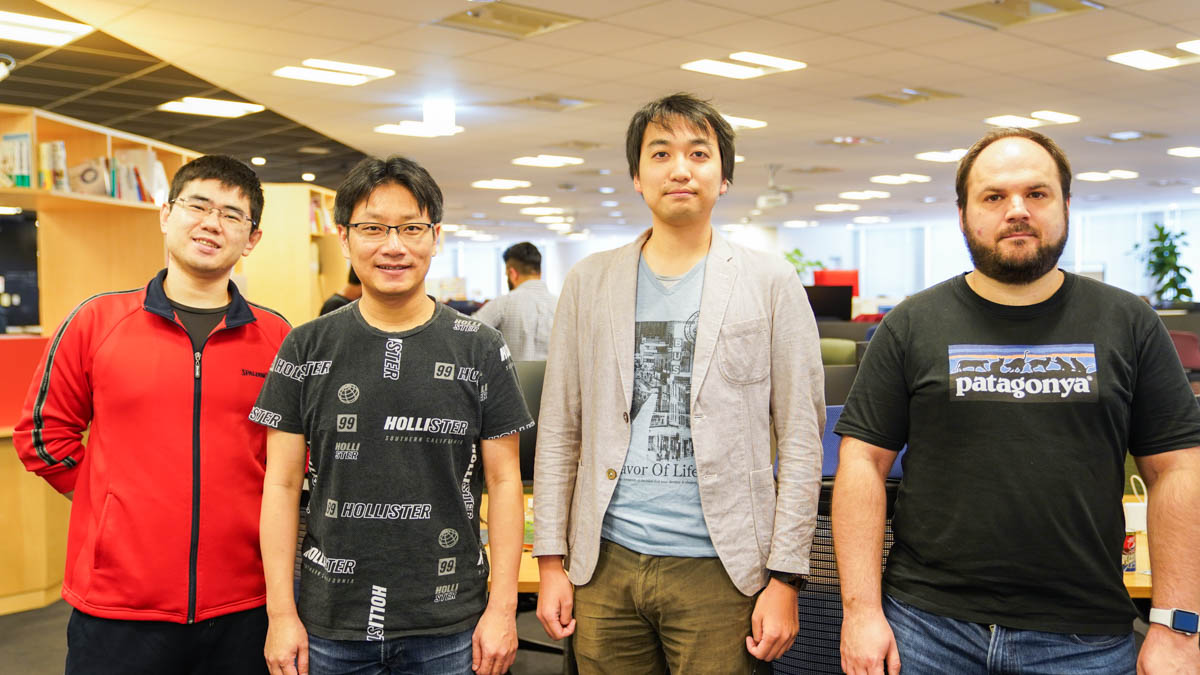 From the left Mercari AI team members @shibui.yusuke, @antonylam, @y-oshima, @cournape
We're hiring! Related job postings
Profiles
David Cournapeau (@cournape)

Engineering manager for the Mercari AI team. Hands-on manager and Principal software engineer, with 12+ years experience in scientific computing and machine learning. Keen interest in open source technologies. David was a contributor to numpy, scipy, and started the scikit learn project as a google summer of code in 2008.
Yusuke Shibui (@shibui.yusuke)

Engineering manager for the Mercari AI team. Worked in several companies as a cloud, infrastructure, backend, ML engineer, and joined Mercari in July, 2018.