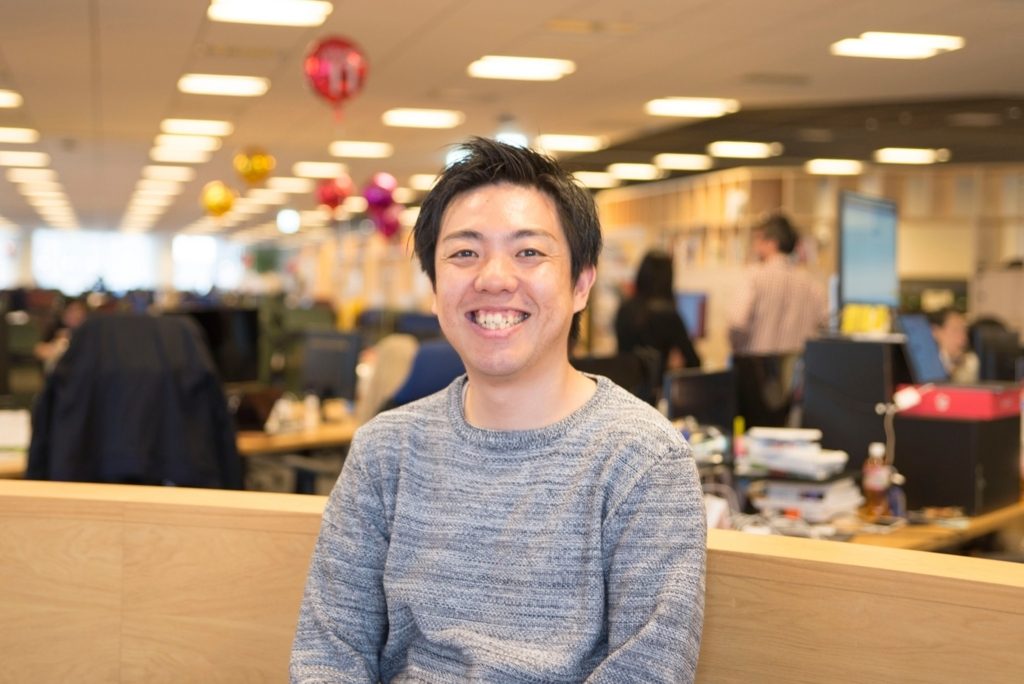 A New Organization to Help Mercari Grow While Maintaining Its Culture: Interview with Shunsuke Karasawa, VP of People & Culture
As part of its efforts to grow through its members and company culture, Mercari recently combined its HR, general affairs, and payroll teams to form the People & Culture group.
The leader of this new group is none other than Shunsuke Karasawa, who previously worked at McDonald's Japan as a marketing leader and launched several business strategies during his time there. What caused him to take an interest in "People" and change his career path, and what was the first task he wanted to tackle at Mercari?
Who was I really trying to make happy?
I became part of the marketing team right after joining McDonald's, and later worked in product planning and strategy along with directing the CEO Office. I like doing work that reaches the customers, and I had the opportunity to work on various marketing projects, including a collaboration with Pokémon GO as well as a "secret menu."
To me, marketing is all about making customers happy. Working at McDonald's involves working with a massive customer base, with 100 million customers across Japan who we have to satisfy. I thought marketing was my calling, and I was certain that I would continue that job.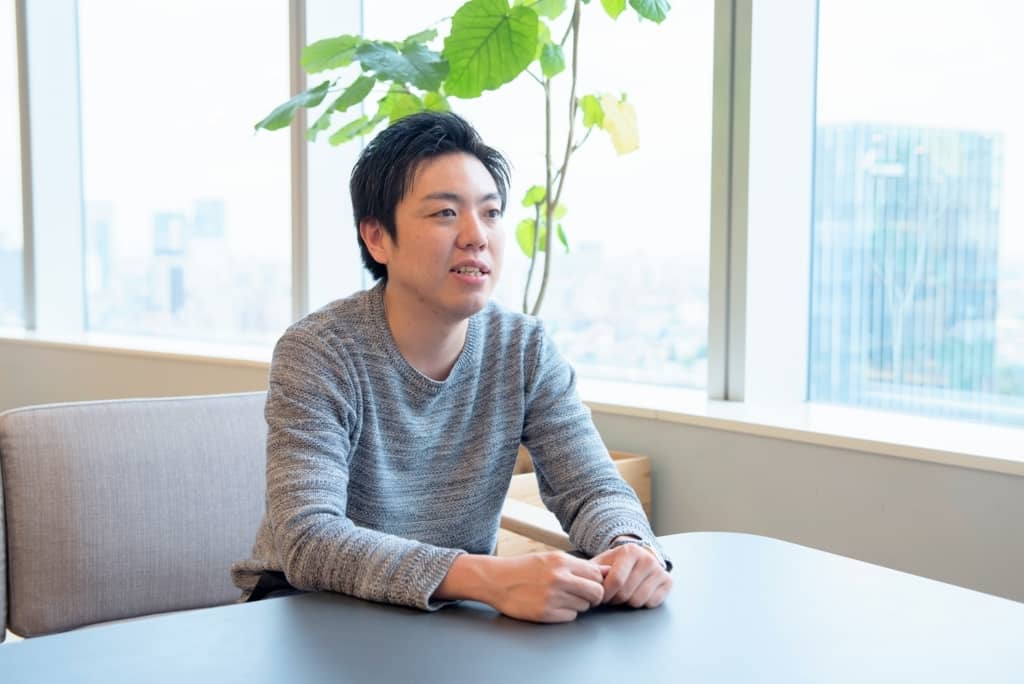 On the other hand, there was always a voice in the back of my head saying, "Aren't there other people you want to make happy?" I was glad to be making customers happy, and I enjoyed my marketing job, but I always wondered if that was what I really wanted to do.
Making the people I work with happy: A job I discovered during difficult times
In 2015, our performance dropped, and we were continuously in the red. That was when I transferred to the CEO Office, where my mission was to restore our performance. On my first day at this new position, there were media reports concerning food safety, and our profits were about half of what they were in the previous year. To put it bluntly, we were in a big pinch.
When business is bad, a company and its members naturally become defensive. In these situations, it's common for everyone to suggest safe and straightforward solutions rather than trying out new and interesting ones. As a result, the mood in the company became very gloomy, as most members were working with their heads down and with very little enthusiasm. It's something that I still remember to this day.
That's when I decided to lead the movement towards restoring our brand in a fun and energetic way. I reminded everyone, "We're McDonald's! We can't be so serious and so gloomy – that's not our image!"
In the end, McDonald's was able to make a full recovery. As that happened, members began to brighten up and get more creative with their new ideas and proposals. I realized just how much impact a company's administration has on its members' moods, facial expressions, and general well-being.
This was something I hadn't realized before. If marketing is all about making customers happy, then administration is all about making your own coworkers happy. That was the kind of job I wanted to do, and I was lucky enough to get connected to Koizumi-san, who helped me begin my work at Mercari.
A new group using people and culture to preserve a Mercari-like environment
Although I was initially assigned to Mercari's CEO Office, I didn't actually have a specific role. The CEO Office itself was prepared for me after I said I wanted to work in administration, to which Koizumi-san responded by saying, "Sounds good! We prepared the CEO Office for you, so do whatever you want!" As I wanted to build up the administration from scratch, I was very thankful for this opportunity.
My first month at Mercari involved a lot of one-on-one meetings with managers and members of the administration. My goal was to identify the administrative tasks within Mercari that needed to be worked on.
I discovered several things through these meetings. It was tough for the administration's voice to reach the employees, and it was no longer possible to conduct evaluations on an individual basis due to the increasing number of members. These were some examples of the strain caused by Mercari's continuous growth. It was clear that system design and other important areas were lagging behind due to Mercari's quick growth.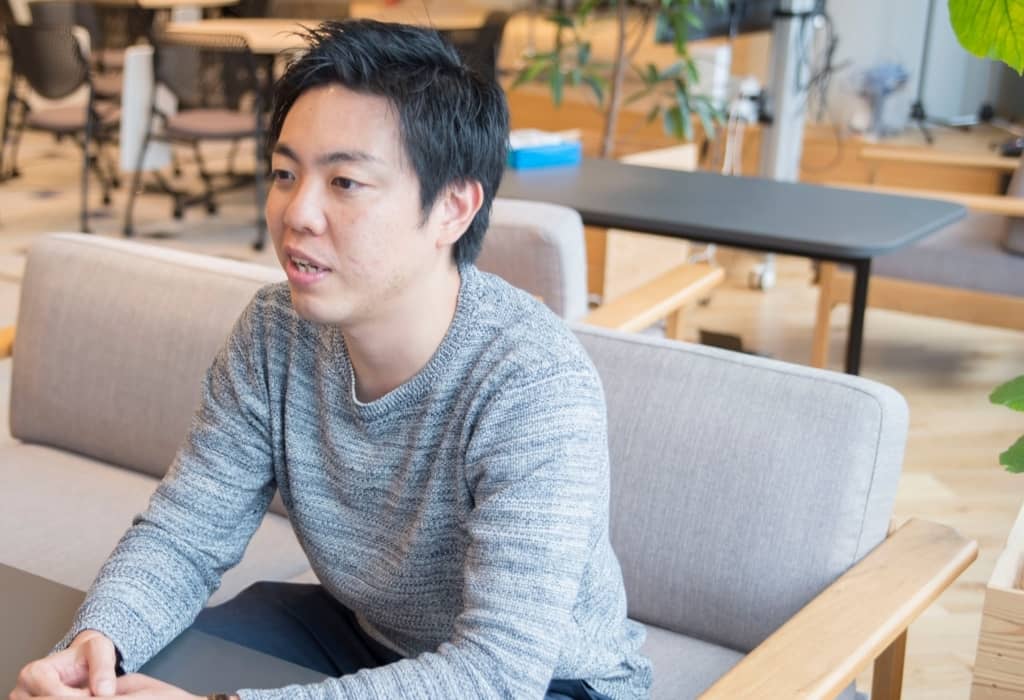 One important part of Mercari's culture is the belief that people are fundamentally good and trustworthy. One example is the financial support provided for team-building lunches and dinners.
At other companies, these kinds of activities would have limits like a frequency of once per month. However, Mercari does not enforce any rules limiting frequency or cost, and decisions are simply left to managers. It would certainly be possible for members to take advantage of these opportunities, but the administration believes that none of our employees are bad people who would try to abuse the company provisions.
We can maintain this mindset because of Mercari's environment that facilitates trust between members. However, it's also important to note that as the number of members grows, it will be impossible for the administration to know every single member. As the division between members and administration grows, it will be more and more difficult to maintain this level of trust. This is where managers come in, as they are the ones who keep the members and administration connected. As such, hiring and training managers are tasks that need to be prioritized.
What would happen if the policies based on the "people are good" mindset are abused as more members join the company? It would lead to distrust between the members and administration, as well as the creation of new rules to discourage dishonest behavior.
This would cause Mercari to lose an important part of its culture, which is something that we can't allow to happen. This is why the People & Culture group was created – to hire and train the new members we need, and to keep Mercari's culture alive.
"The change we want as a company that promotes mutual trust"
In additional to handling HR, labor, and general affairs, People & Culture also works with the Corporate Engineering Solutions team to develop systems for managing and evaluating employees.
The teams that worked with individual members, the organization, and company culture were combined in order to promote the growth of the employees and to help Mercari continue evolving.
In order to accelerate Mercari's growth, it's necessary to make a single team in charge of people and culture, as well as take on efforts to develop our human resources and organization. It's also essential to create an environment where individual members can work with a high level of motivation and enthusiasm. Because of these beliefs, we were able to decide that this was the kind of organization we wanted to establish.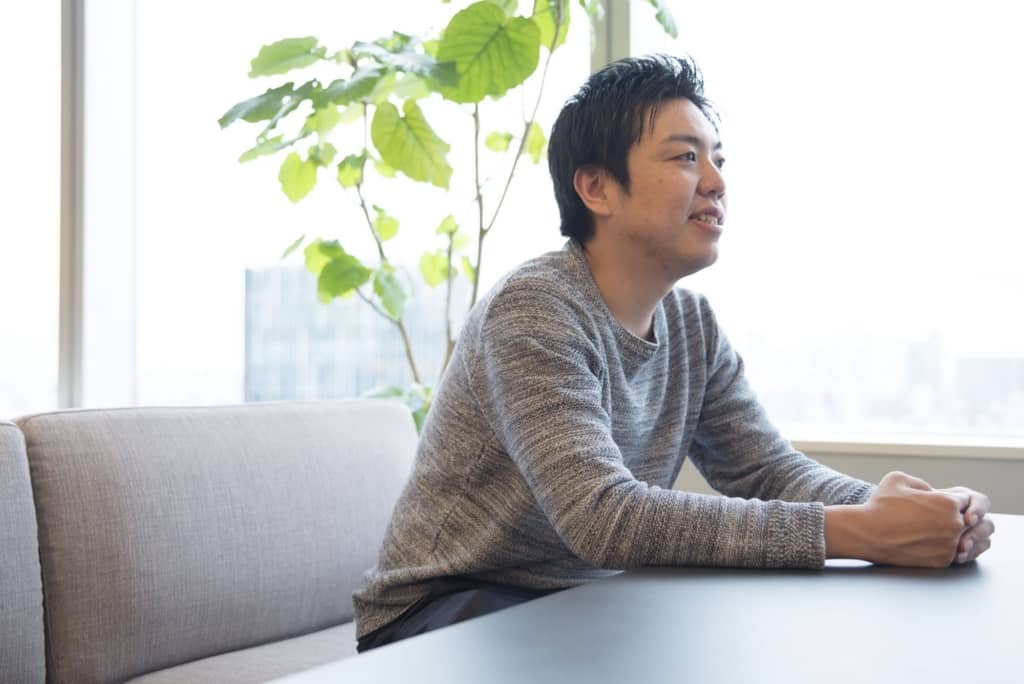 In environments lacking transparency, people naturally become uneasy and also become suspicious of others. Being regarded with suspicion causes people to regard others with suspicion in return. This is obviously a very unhealthy environment where focusing on one's work becomes extremely difficult. An open and fair work environment is ideal, which is why Mercari strives to maintain a work environment where all information is accessible and shared openly.
One system set in place to ensure fair evaluations is a limitless potential for salary raises. Most companies prepare a limited budget for raises and provide eligible employees only with whatever funds are available. Mercari does not place any such limits, and instead compensates its employees with the exact amount that they deserve to earn. It is a fair system where factors like current salary and age play no part in the evaluation and remuneration process.
As mentioned before, People & Culture's goal is promote growth within both individuals and the entire organization, as well as to preserve Mercari's culture. I also personally hope that it will serve as a model leading to drastic changes in Japanese offices.
If People & Culture is benchmarked in the future for its contributions to Mercari's growth, I believe that the systems we have established will reach far and wide outside of the office as well. This could potentially change the way that Japanese companies treat their employees, and I find it incredibly exciting to be working in a team with such a strong potential for this kind of impact on society.
Shunsuke Karasawa

After graduating, Karasawa joined McDonald's Japan, where he worked consecutively as director of marketing and director of the CEO Office. He was a major driving force who changed the organization from within and led it to a crucial V-shaped recovery. After joining Mercari in September 2017, he was appointed as VP of People & Culture this April. He also works in the CEO Office to promote the further growth and globalization of both the organization as a whole and the individuals within. Karasawa holds an MBA from the Globis University Graduate School of Management.
The People & Culture Team is hiring
mercari – Jobs: Talent Acquisition Specialist – Apply online
mercari – Jobs: Talent Acquisition Specialist, New Graduate Hiring – Apply online
mercari – Jobs: Senior HR Planning Specialist, Labor – Apply online
mercari – Jobs: Culture and Communications, General Affairs – Apply online