Eating healthy and saving the earth!? We learned about "Meat Free Monday" during lunchtime #メルカリな日々
Hi, I'm Madoka from the Onboarding Team!
At Mercari, we have tons of interesting club activities. One of them is z-earth, a club that organizes activities to increase environmental awareness within the company.
This week, z-earth organized a "Lunch and Learn" session titled "How to eat healthy and save the planet: The Meat Free Monday movement in the UK."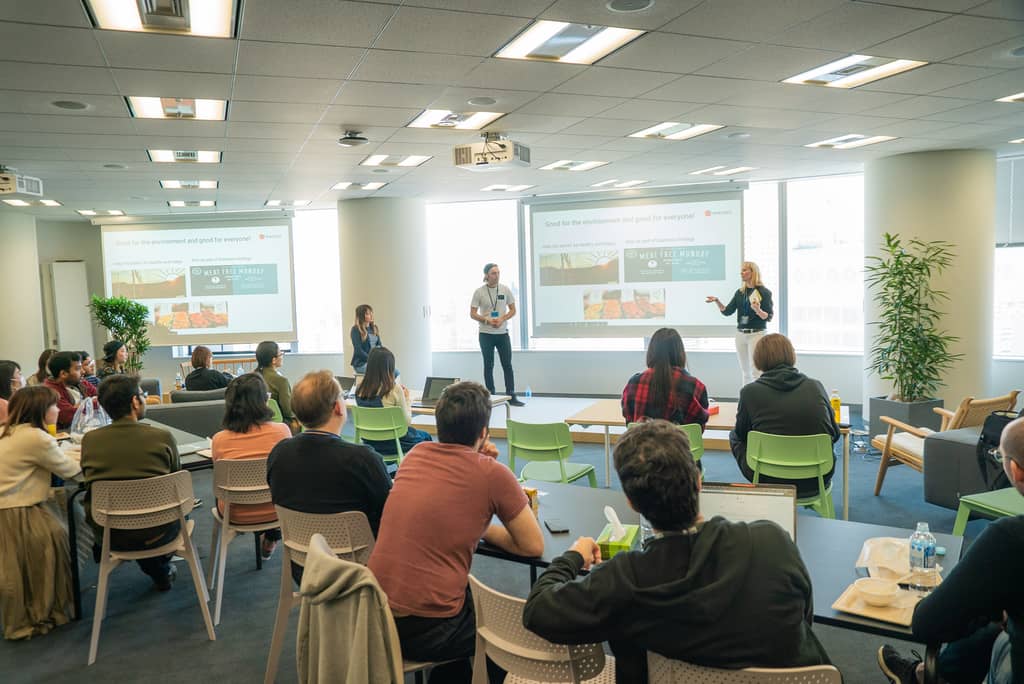 At this event, we had Lawrie, a member from the UK, share about his personal experience as a vegetarian, and tell us about the concept of "Meat Free Monday," a campaign started by Paul, Mary, and Stella McCartney in 2009 which aims to raise awareness of the negative environmental impact of eating meat. Some of the environmental damages that could be caused partly because of animal agriculture are the production of greenhouse gas caused by animal waste, and the amount of water and land needed to raise these animals. The Meat Free Monday movement encourages people to take a small step towards a more eco-friendly diet by having at least one meat-free day each week.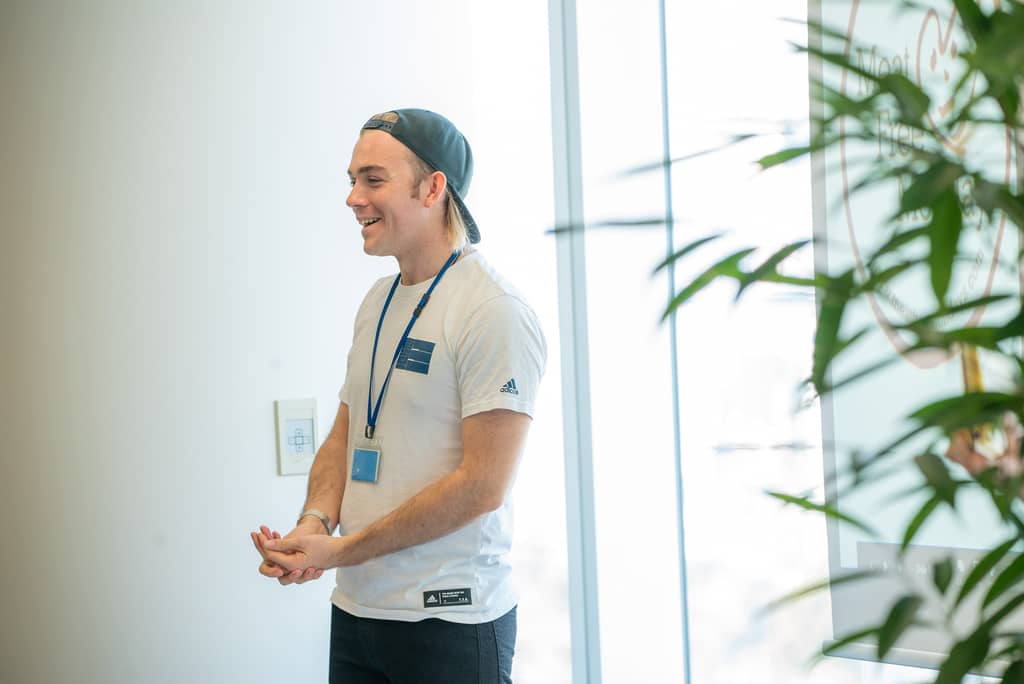 Lawrie presenting at the event
Lawrie, who spoke at the event, said,
"I was delighted to be invited by z-earth club to present my perspective on why I'm vegetarian from an environmental perspective, and the concept of "Meat Free Mondays" where you challenge yourself to eat vegetarian for one day each week! My motivation in holding the event was to prompt everyone to think about how the food they eat gets from the farm to the plate in front of them, and the impact that has on the animals, people and environment. It was great to have a discussion about everybody's relationship with food in a changing world."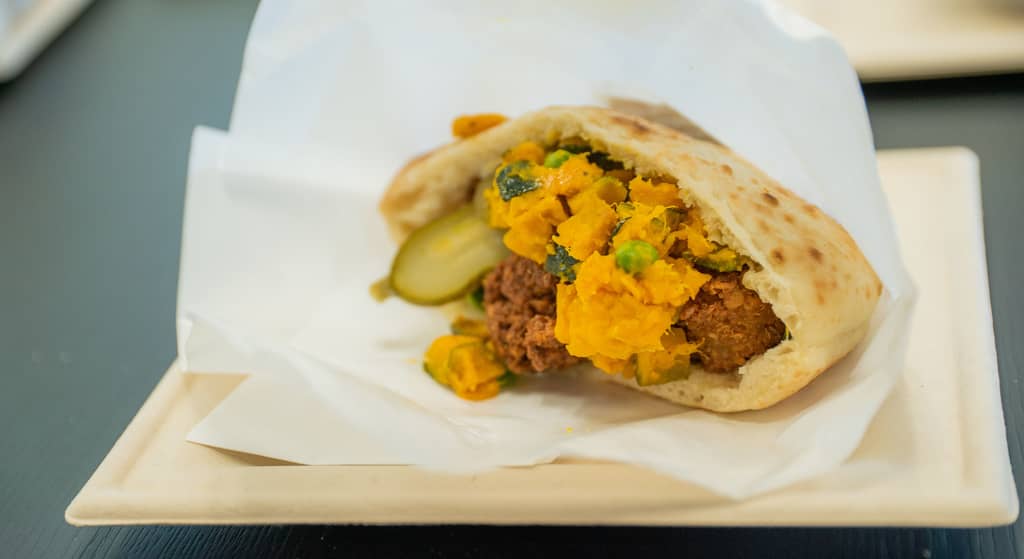 Vegetarian food served at the event
Although Japan is listed as one of the countries that are involved in Meat Free Monday, it is still a concept that many are not familiar with, and vegetarianism is often more associated with religion. This event was a great way to hear a new perspective and we hope to continue to learn new concepts from our members around the world!
See you again for more #MercariDays (#メルカリな日々)!
Follow us for updates!