Taking the hassle out of payment: CPO Matsumoto's vision for Merpay
"Merpay's greatest strength is having a thorough user perspective." So said Merpay's CPO (Chief Product Officer), Ryosuke Matsumoto.
In February 2019, Merpay, Inc., a member company of the Mercari Group, released the mobile payment service Merpay within the Mercari marketplace app. With this, Mercari users can use their sales balance not only to buy items on Mercari, but also at around 900 thousand offline stores, including convenience stores and restaurants.
Matsumoto has been involved with the project since its first incarnation as Mercari Shared ID (Shared ID). How did he feel seeing the rise of digital payment services while standing at the helm of Merpay's development? What makes "the user perspective" Merpay's strength?
Merpay: an idea two years in the making
– You were one of the members working on the Shared ID project when you were CEO of Souzoh (a fully-owned subsidiary of Mercari). When did the idea for Merpay form?
Matsumoto: The first time I heard about the idea that would eventually lead to Merpay was when Shintaro (Mercari CEO) invited me to join Mercari. From the start, he had the idea that Mercari would be more than just a marketplace app—he wanted to create a platform for buying and selling, including payment, in order to become a global marketplace. When I joined, and we started developing the local community app Mercari Atte, we also started developing a "Shared ID" feature, which would allow users to use their Mercari ID to log in to various services. I guess that would have been around 2016.
– Was that when you started developing a payment service using Shared ID?
Matsumoto: Not quite. At the time, Shared ID was simply meant to improve the user experience by allowing users to log in to new services without having to input all their personal information again, and to have their Mercari ratings carry over. After that, we decided to add a payment feature, and place it within the Mercari app.
– When did you decide to turn Shared ID into a payment service?
Matsumoto: We started working on Merpay two years ago. I was traveling around Southeast Asia for research, and I came face-to-face with a world where C2C services like the ride-hailing service Go-Jek and the online marketplace Tokopedia were ingrained into everyday life. That was when it hit me: for Mercari to become a global marketplace, we needed to put out a payment service.
– Why a payment service specifically?
Matsumoto: A C2C service is one where individuals buy and sell goods and services with each other. Obviously, this requires payment between those individuals. Payment between individuals has always been difficult to implement due to security concerns, but C2C services that overcome that difficulty and make it seamless see even more activity and use. In Southeast Asia, I saw firsthand how seamless payment methods created lively competitive markets for all sorts of C2C services.
– So for Merpay, making payment seamless empowers Mercari users?
Matsumoto: Exactly. The "global marketplace" Mercari Group works towards is a world where every user feels empowered. If we can make payment seamless, and find a way for users to use their Mercari sales balance at a convenience store without having to convert it into cash first, users have so many more options—their money is no longer only available online. And Merpay has the potential to empower businesses, too, not just individuals.
The vision: Using money made on Mercari to pay for things on Merpay
– So that's when Merpay started as a member company of the Mercari Group. How did development go from there?
Matsumoto: First, the development team that had been working on Shared ID at Souzoh all transferred to Merpay. We also put out a call for interest from the rest of the Mercari Group, and assembled a group of members to transfer to Merpay. When the company first launched, we had less than 100 members in the organization. But we knew we would get new members every month, so we worked on building the organizational structure while making progress with development.
– Were there any challenges unique to payment services?
Matsumoto:: It's so much more than just developing an app. We needed to talk with the stores that support Merpay and work with all sorts of people to build the product. If we messed up any one point, it would become a bottleneck. Everyone felt the pressure of "our team can't mess up"—in a good way.
– Merpay is a payment service within the Mercari app. Why not make it a separate app?
Matsumoto: The idea behind Merpay is that it allows users to use the money they have online in offline situations. In order to do that, it's a service within Mercari.
– So the vision is, "Earn money on Mercari and use it on Merpay."
Matsumoto: Instead of making a new service from scratch, we remade it into a payment system integrated with Mercari in order to make a seamless experience for our users. The Merpay engineers took on the challenge of working on both Mercari's existing systems, which support 500 billion yen a year, and Merpay's launch at the same time.
– I created a Merpay Electronic Money card (the card issued within the app) and paid using the iD payment service, and the experience was so seamless, I couldn't sense the difficulty of development or meeting legal regulations at all.
Matsumoto: Merpay's product managers and designers have done countless user tests since last summer to determine the final specifications. The tens of tests they did for things like the process of connecting to iD and displaying the action of charging money refined the design to create the seamless experience Merpay offers now. I'd say this is the part that we all came together to work the hardest on.
– At every step of the development process, you made sure to hear the user perspective.
Matsumoto: Exactly. From the start, Merpay developers were also mostly avid users of Mercari, so we had a shared sense of how convenient it would be to be able to use sales balance on Mercari, and how if that did happen, the process needed to be really smooth. And we created features based on user surveys, where we ask users what they want to see on Mercari.
Getting rid of the feeling of paying money
– Merpay's mission is "building trust for a seamless society." What's your personal vision for the future of society?
Matsumoto: With Merpay, I want to get rid of the feeling of paying money for things. Take Amazon GO in the US, for example. If you hook your Amazon account up to the app, you can buy things at Amazon GO stores without having to line up or even take out your wallet. It records what items you put in your shopping bag, so all you have to do is go through a dedicated register turnstile, and you get a notification saying what you bought, and the price is charged to your account. You don't feel like you're actually paying money. That's what I mean by getting rid of the feeling of paying money for things.
– In other words, getting rid of the borders between online and offline.
Matsumoto: Right. Movie theaters are a good example of this. Until recently, if you wanted to see a movie, you had to look up screening times in a pamphlet and go to the movie theater to buy a ticket. With the internet, you can use your phone to look up screening information, buy a ticket with a credit card, and choose your seat. This is amazing progress! But at most theaters, even though you've already bought your ticket and chosen your seat, you still have to go to the counter or a machine at the theater and get a physical ticket.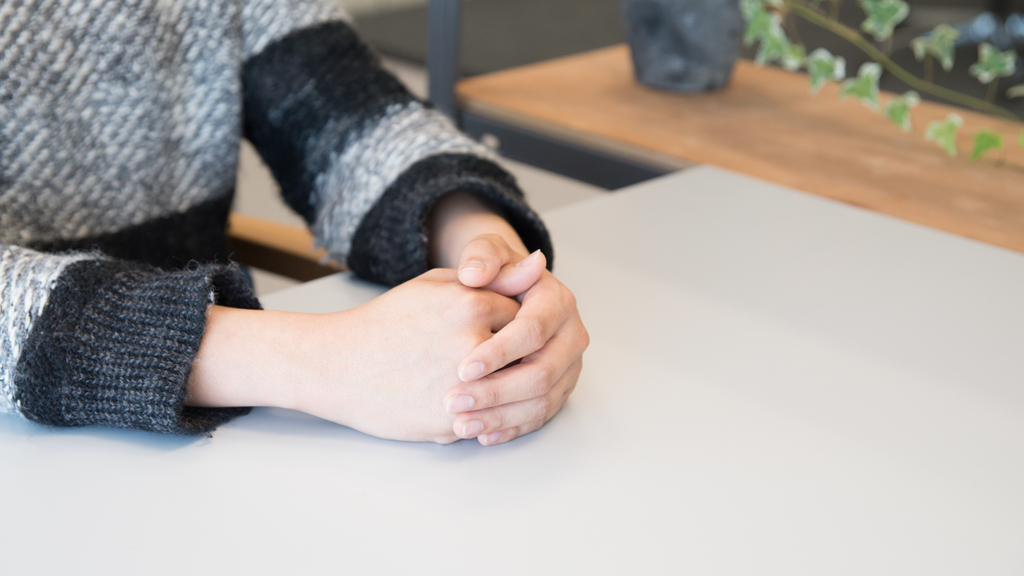 – It does feel one step away from being a truly seamless experience.
Matsumoto: This is because there's no trust between the customer and the movie theater. With Merpay, I want to get rid of that step of having to get a physical ticket. I want transactions made online to spread into the offline world, to get rid of the feeling of paying money and make people's daily lives easier.
Merpay's strength: a thorough user perspective
– In the first release, Merpay launched iD payment on iOS. What features are planned for the future?
Matsumoto: We're launching on Android around the end of February or beginning of March, and in mid-March, we plan to release support for code payment. We're also aiming to redesign Mercari's monthly deferred payment feature as "Merpay Deferred Payment" sometime this spring. With this, deferred payment will be available both online and offline.
– Now that Merpay has made its debut, what's the next step?
Matsumoto: I mentioned this earlier, but our most important goal is to be a service that Mercari users want to use. We want to provide worthwhile benefits to the stores that support Merpay, and act as a link between stores and their customers.
– What kind of "worthwhile benefits" do you have planned?
Matsumoto: One benefit is the code payment feature we'll be releasing, which has a lower implementation cost for stores. We're also aiming to become one of the most commonly used payment methods by analyzing user characteristics and expanding our services into the areas with the highest needs.
– It sounds like Merpay's biggest strength is having the user perspective.
Matsumoto: I think so. We want to make our payment service the easiest to use for users. You could say that Merpay's greatest strength is having a thorough user perspective due to the large user base that already exists on Mercari. As we go forward, we'll be building a new ecosystem with Merpay as its base. That being said, Merpay is only about 10% of the way towards achieving our vision. We've only just launched the foundation; there's still a long way to go.
プロフィール

Ryosuke Matsumoto

While a student at Chuo University, Matsumoto launched a publication startup and ran a cafe. In 2004, he took part in launching a Chinese social networking service, and in 2006, he founded Community Factory, a service specializing in planning and operating communities. He worked in social app development and started DECOPIC, a smartphone app to decorate and share images which reached 28 million downloads, in 2009, and sold it to Yahoo! Japan Corporation in September 2012. After working as the director of the development office, he joined Mercari in May 2015. He served as CEO of Souzoh before assuming his current position of CPO at Merpay, Inc.
Related Job Postings
jp.merpay.com
Related Links Check out these articles too!✨
Follow us for updates!