Simple ideas make communication easier~Activities from the Language Education Team~ #メルカリな日々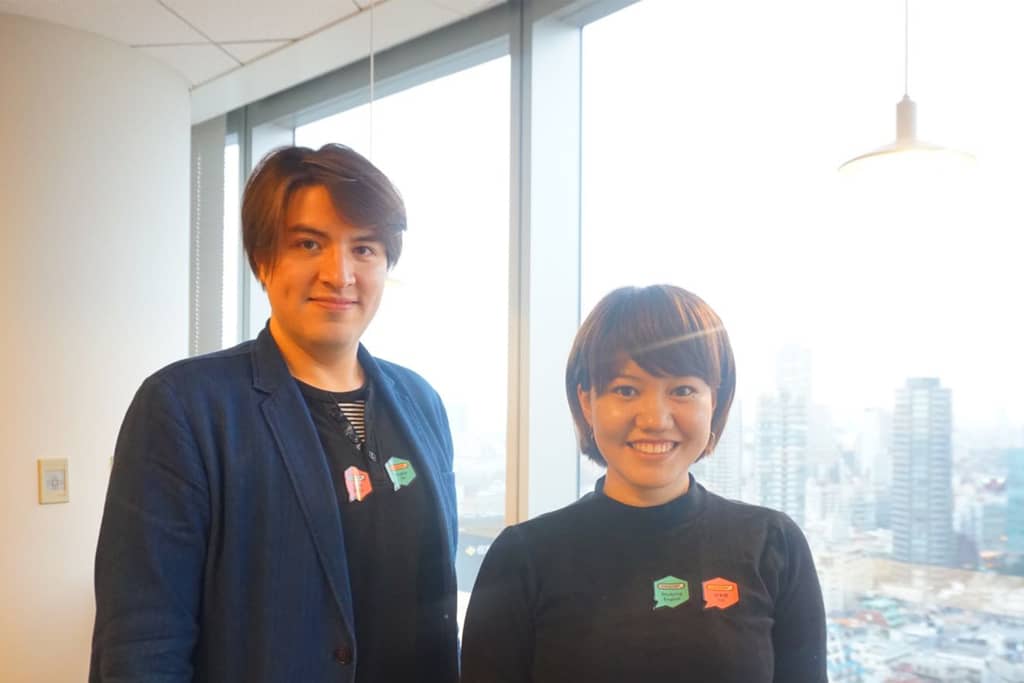 Hi, I'm Kayoreena from Engineering Gateway2 !
Today I'd like to introduce some activities we have at Mercari to make our communication easier.
Mercari has a lot of members not only Japanese but also members coming from overseas. Some members are good at speaking Japanese, while others only speak English.
The difference in language levels means that some members don't know what language to speak when first meeting someone.
Mercari's Language Education Team (LET), which provides English and Japanese training, business skills training, as well as coaching on how to improve employees' English and Japanese skills, thought about how to make it easier to communicate regardless of language.
As a result, they created the Language Stickers.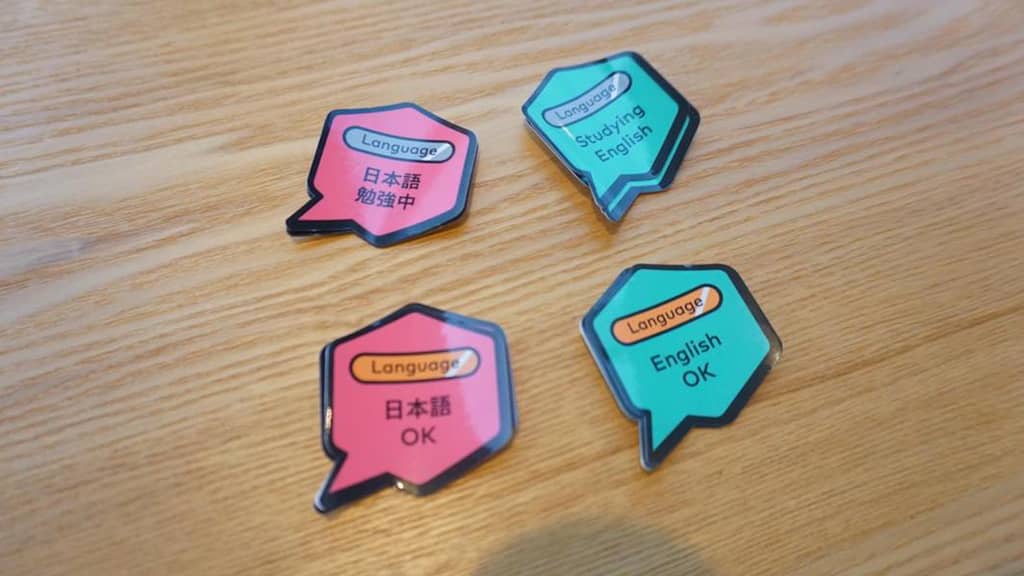 These are very simple and small stickers. As you see, there are four kinds of stickers; Studying English, Studying Japanese, English OK and Japanese OK.
Thanks to these stickers, you can show others an approximation of your language level, facilitating smoother communication because you can consider the other's language ability before initiating the interaction.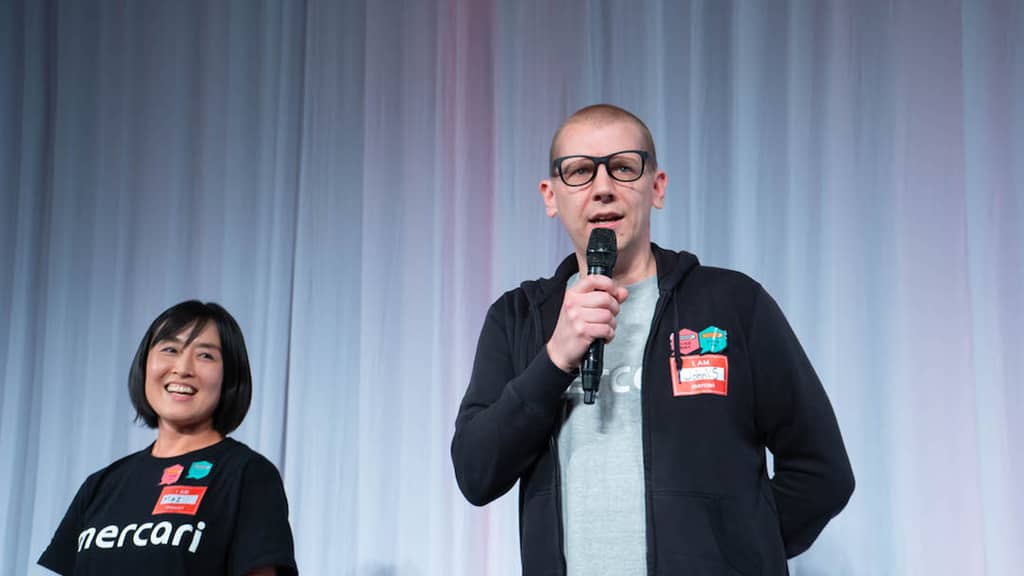 The team said they plan to use them during other events in the future. They are hoping the stickers will help make networking easier for everyone.
I asked David Guerrero from LET his thoughts and the team's intentions about using the Language Stickers.
David:The Language Stickers are a way to make communication more comfortable when talking with people for the first time. If you know beforehand that you can speak Japanese to a particular member, you can talk with them naturally in Japanese without having to ask any questions to confirm.
Conversely, if you recognize which members or Merookies can speak English, you can approach them much more easily creating opportunities for networking and language practice for English learners.
Maz, one of LET's Japanese trainers who provides Easy & Simple Japanese seminars, thinks the language stickers are a nice touch.
In the seminars she teaches Japanese people how to use "easy" Japanese with non-Japanese speakers as some Japanese words are more difficult for non-Japanese speakers to understand.
Easy & Simple Japanese
・Speak clearly & simply.
・Avoid using keigo (honorific speech) or tamego (casual language). Use desu/masu form (the polite form of Japanese taught at the beginner level).
・Avoid using onomatopoeia.
・Proactively switch to easier expressions.
People who have joined these seminars think it' is very useful for them to communicate with non-Japanese speakers when chatting , like at chat lunch and casually talking.
Today I introduced two activities the LET team is doing. If you have any good ideas for improving communication, please let us know!
See you again for more #MercariDays (#メルカリな日々)!