Have you noticed? A Summary of Personalization Improvements for Mercari
In January 2020, Mercari began a new effort to improve features within the app particularly focusing on personalization.
Personalization is one of the strategies that aims to improve the service experience by making it easier for each customer to use the app. Currently, five Mercari product teams are participating in this project and conduct sprint reviews at the end of every two weeks to release new features and make improvements.
So, in this edition of Mercan, we're going to take a look at some of the features that have been implemented through the personalization initiative! This article is brought to you by yours truly, @bruce, one of the Product Managers of the Personalization Camp.
1: Search Results Screen
Until now, in-app searches were simply displayed by default in the "New Arrivals" sorting order. With our new feature, we've revamped the UI and search algorithm based on each customer's search results. The search results are now displayed in a "Recommended" order.
This improvement actually didn't get a positive response right after its release. We were a little worried about this result at first, but the number of customers using it gradually increased. And after two weeks, the usage patterns started to show better results than the previous version. The reason for the gradual change is that for a very long time, the search results were displayed in "New Arrivals" and it took some time for customers to get used to it.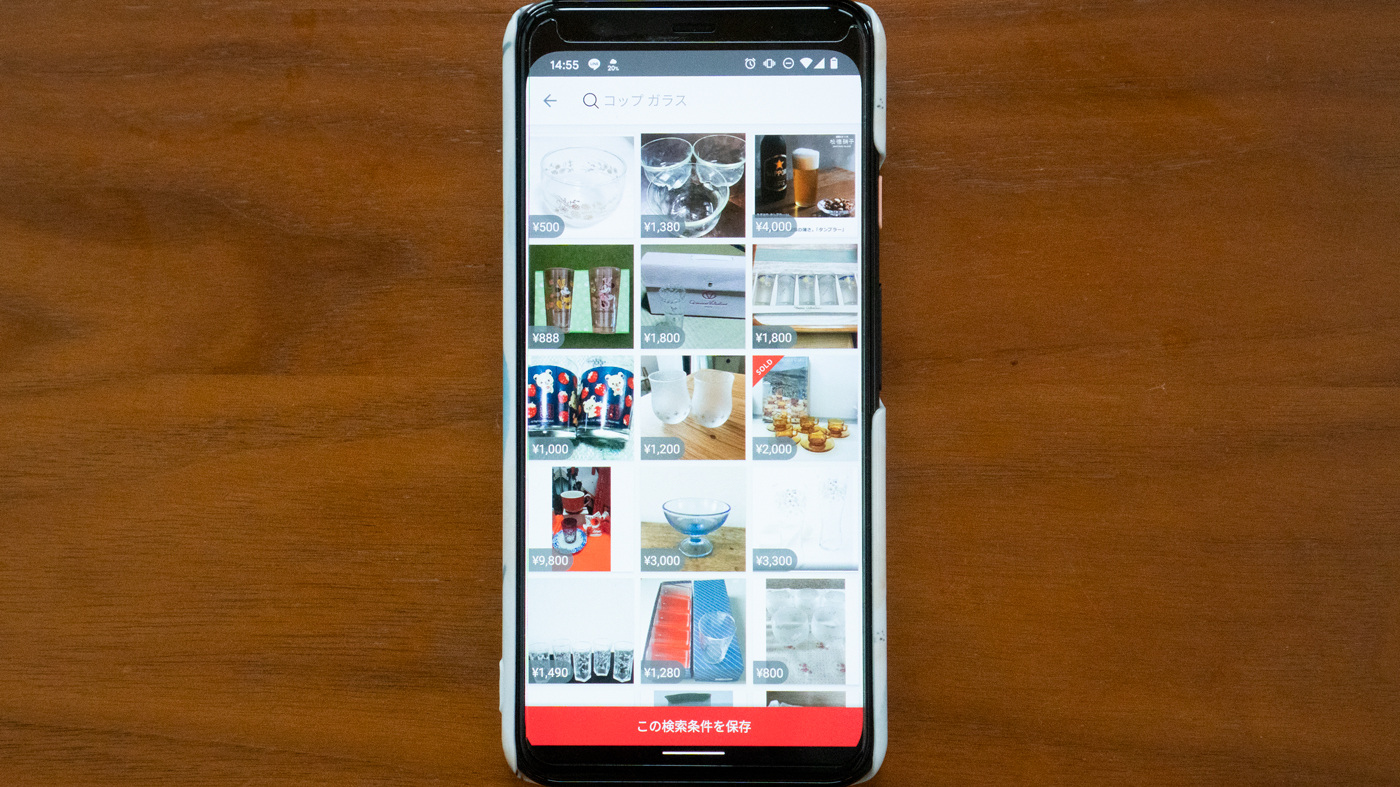 Latest version of Search Results
So what happens now that the search results screen is sorting items in order of recommendations?
Historically, the Search Team responsible for developing the search function consisted only of search engineers. Because of this, although we were able to improve the algorithm, we were not able to make a coherent "algorithm x UI" improvement. In other words, the team only had engineers with the ability to make changes from the backend, where users can't see any visible changes. We were unable to make changes from the frontend where users can actually see changes in UI.
However, with the recent addition of @yuu as Technical Product Manager, we were able to dramatically improve the Search Results screen. Search results are the most important way for our customers to find items they are looking for. I'd like to also mention that one of the key results of this project is that we now have a systematic search foundation to improve upon going into the future, which is great for scalability.
2: Improvement of Recommendations
the needs of each customer. However, until recently we had been developing on a monolithic backend system, so there were many things that were difficult to improve, and it took way too much time to create new recommended content. As a result, the quality of recommendations wasn't great, and the customer experience as well was not very good in this area overall.
With our improvements towards Recommendations, we are now able to offer content that suits our customers' needs!
The Recommendation Platform Team was in charge of this large effort. Led by @furufuru, we released a new platform, which has been carved up into several microservices. This creates a system that allows for speedy and secure functional improvements as well as new approaches. New recommendation models are now being tested on several pages, and we plan to gradually improve it to fit our customers' needs.
3: "Like" Animated Buttons
On Mercari, you can "like" the items you are interested in. There is a heart-shaped button that you can press to activate this feature in the Item Details screen, which then saves the item for you to receive notifications about later. But up until now, when you pressed it, all it did was simply change colors… nothing too impressive. For us, we felt this button was an important part of the customer's experience and should be treated as such.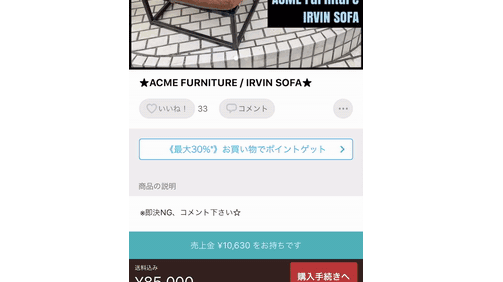 This is the animation of the new "Like" button. When you tap it, the heart now lights up.
The person who led the effort all by himself to improve this feature, @tomato, was particularly concerned about it. As a result of this improvement, the button has become animated so that you can now see a proper visual response when you press it.
To be clear, this functional improvement was not directly related to the team's KPIs or business objectives. But as mentioned earlier, customer "Likes" are very important to increase the positive emotions that naturally come from using our service. So, our dev team and especially @tomato, set up their own project just to improve the customer experience through this feature without any particular specification from any Product Managers like me. When the feature was ready, we had our team's manager check it out and we released it straight away.
******
As I mentioned at the beginning of this article, all of the features I've introduced here have been released after we rolled out prototypes during our Sprint Review and received feedback from the relevant stakeholders.
Naturally, there's a limit to how much we as Mercari Product Members can truly put ourselves into the customer's shoes, as we ourselves – as the creators of the functions in our app – are not the true end users, even if we do use the app ourselves. On top of that, there is no point in simply creating what any individual thinks should be done, as anybody can create ideas and become biased. We need proper feedback and review from team members and stakeholders to know that what we're working on is the right thing to make.
In this regard, Sprint Review allows us to imagine and get closer to the feeling of the customer's needs, because we check with multiple members of several teams, i.e., it's not just an individual's opinion on what a customer needs. Through this method, step-by-step, we're steadily trying to enhance the customer's experience with proper empathy and understanding from a product point of view.
These features are just the beginning for us as a company, we're still just getting started on personalizing the experience.Only recently have we been able to release a series of features like the ones mentioned above, and so far it looks like we're off to a great start! We look forward to bringing you more and more new features and improvements as we move forward!
Related job positions Here are some of our open positions! 🙌