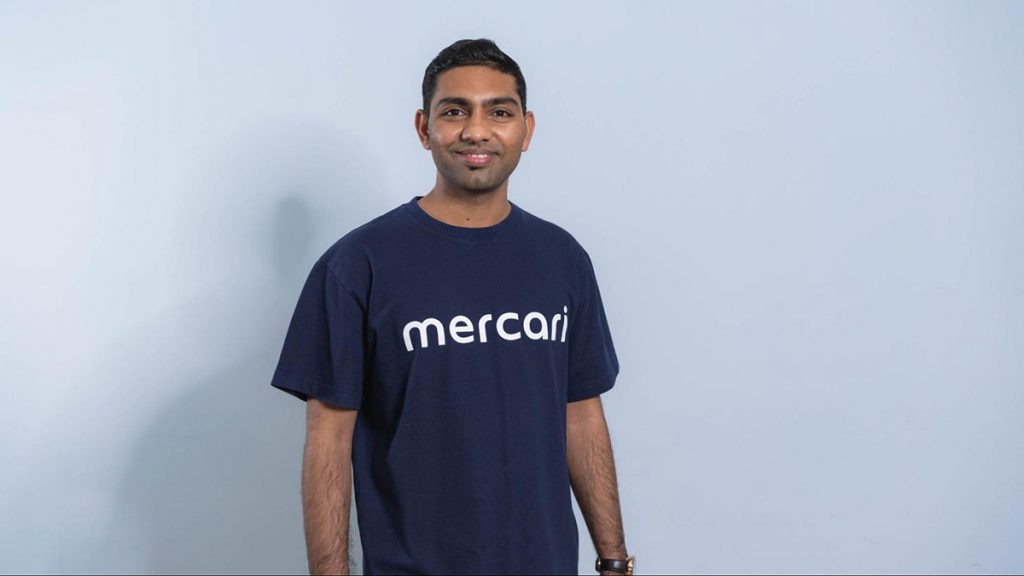 What Is Our Biggest Challenge at Mercari India? – An Interview with Mohan Bhatkar, Head of Engineering
Hello everyone. I'm Kayo, and I work for Employer Branding at Mercari India. With over 20 million monthly users, Mercari has grown into Japan's largest C2C marketplace. And our growth is precisely what led to our decision to establish a Center of Excellence in Bangalore, India in June 2022.
The new office is now open and operating thanks to the cooperation of many people. To help get us up and running, each month members from Mercari Japan have visited the Bangalore office on business to lend a hand. We're also thrilled with the new members who have already joined our team.
Since many of you still may not know about Mercari in India, today I would like to introduce you to our business in this interview with Mohan, Head Of Engineering of Mercari India. What is the history of the Mercari app, and why did we establish a Center of Excellence in Bangalore this year? What kind of team do we want to build? Read on for these details and more. Enjoy the article!
──So, first of all, please introduce yourself.
Hello everyone. My name is Mohan Bhatkar. As a new graduate, I came to Japan and joined Rakuten, which is one of the biggest Japanese IT companies. I have now been in Japan for 11 years. At Rakuten, I worked as an engineer, team lead, and engineering manager, and I was involved in the establishment of Rakuten India. I joined Mercari in April 2019 as an engineering manager for the Backend team, and in addition to my work in team management, I have been working on improving the incident management processes across Mercari Group, which is backed by data-driven decision-making. This year, I am working on hiring engineers and building the organization with the launch of the Mercari India office.
──Can you tell our readers, some of whom may be learning about Mercari for the first time, what our company is all about?
Mercari is a C2C (customer-to-customer) marketplace launched in 2013. Through the Mercari app and Mercari Web, we've created a platform where anyone can buy and sell their belongings. Many people use our service because it allows them to buy new items at lower prices, find bargains, and even make money by selling their own items. By growing our service while incorporating user feedback, Mercari became the first "unicorn" company (a privately owned startup worth $1 billion) in Japan.
Currently, more than 20 million people use the service each month, and we are developing a variety of services based on the marketplace owned by Mercari. Early on, the company also developed products for the U.S market and is expected to grow going forward.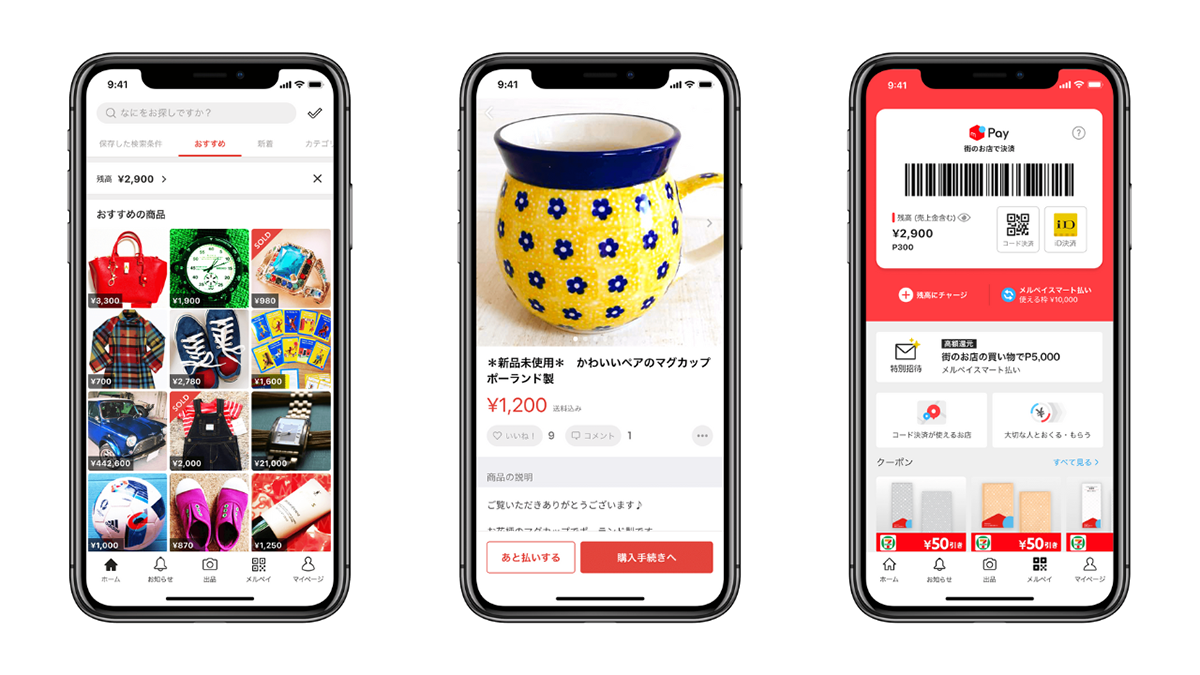 However, Mercari is more than a C2C marketplace. We are also looking to create an ecosystem. Mercari has a payment product called Merpay, through which users can spend the money they earn on our marketplace in various places. When people sell their items, the money goes into their accounts, and they spend the money within the Mercari ecosystem.
Last year, we developed a new service called Mercari Shops, which allows people who have their own business to sell their products on our marketplace. We continue to expand our ecosystem year after year. In the future, we are considering a service that would allow users to convert the money in their Mercari accounts into cryptocurrency. You could say that we are building the Mercari ecosystem through our network of users.
──What role will Mercari India's Center of Excellence play in improving Mercari's services?
Mercari has the largest C2C marketplace in Japan and also has a marketplace in the US. We are looking to build a team that can contribute to both services from India. If possible, we would like the team we build in India to be the biggest product team in the entire Mercari Group. We are planning to hire a wide range of backend engineers, mobile engineers, engineering managers, and product managers, but currently we are hiring mainly for Backend, specifically for the Market Operations, Master and TnS teams. We are also planning to build a team for Mercari US's and Merpay's services in the future.
──What is your biggest challenge as a Head of Engineering at Mercari India?
Building a team from scratch is very challenging, not only because we have to build a team from the ground up, but also because we have to create company policies and HR-related rules at the same time. It took us about six months to build the foundation of the organization after the project started. We believe that building the foundation is very important because if the initial foundation is not good, it will be very difficult to revise it later.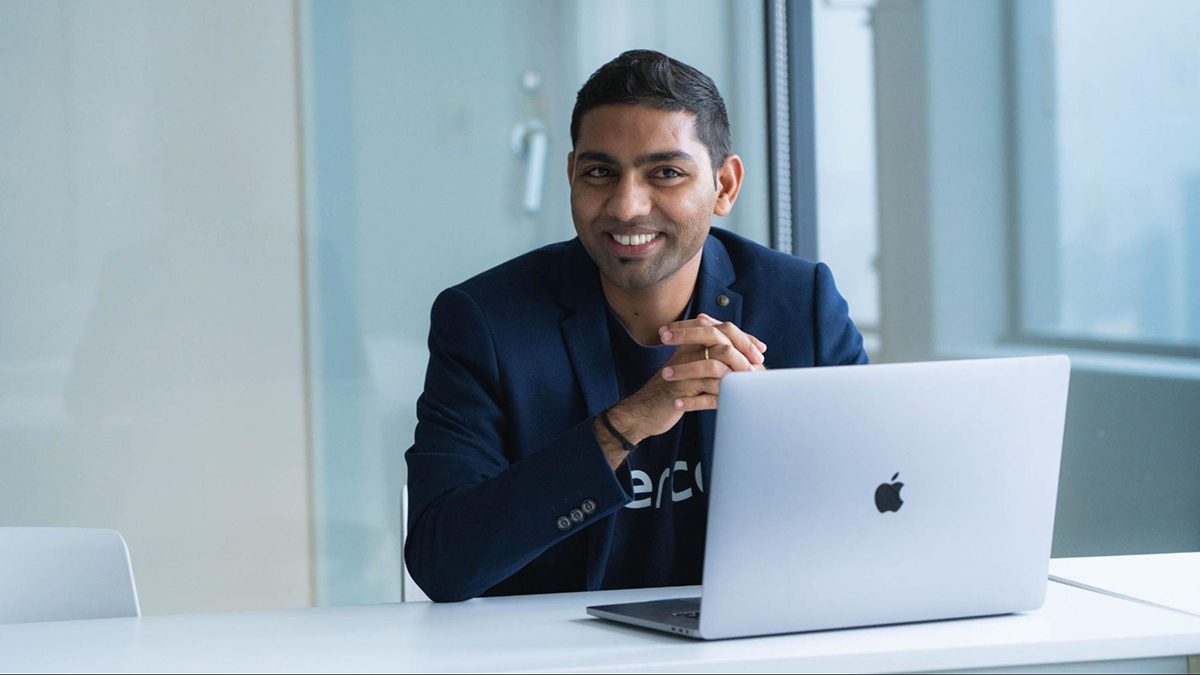 We have started recruitment in earnest, but we consider it a big challenge to hire members who will be fit with Mercari's culture. It is important for them to understand product development while working with teams in Japan and the US and to be able to think independently about how to achieve Mercari's vision and mission and then put those ideas into action. I think it will be a great opportunity for everyone to contribute to a global team while also making use of their experience in India.
I don't think it's a good idea to form a team made up only of members with no experience; it's also not a good idea to have a team of only senior members. What's important is to hire people with various levels of experience. This is why we would like to welcome people from a wide range of roles.
Since Mercari India is an entirely new organization, I would like to do my best to spread what we have cultivated as Mercari's culture so far. Our recruitment goals are not the only things that we want to achieve. It would make me very happy for us to build a team together.
──What do you think defines Mercari's culture?
Mercari's culture is connected to the company values we hold dear: All For One, Be A Pro, and Go Bold. I believe it is very important to be able to render these three values in our work. Teamwork is important, and being professional in your work is also important, but what I think is most important is the Go Bold mindset: You will make mistakes, but you will learn from them, which will allow you to be successful next time. I believe that the Mercari India project itself embodies the value of Go Bold.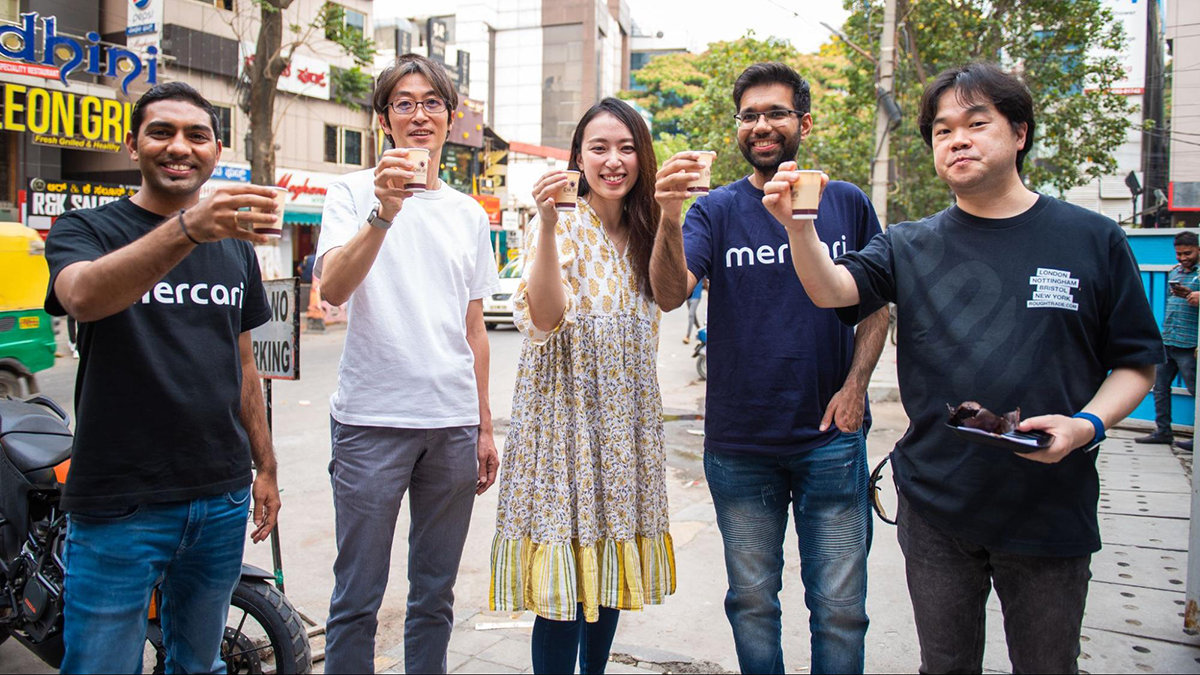 ──Can you give an example of something good about Mercari's engineering culture?
Of course, not everything about the current organization of Mercari Engineering is perfect. As the organization grows, the challenges change. No organization is always perfect, but I think that the best thing about Mercari's engineering organization is the attitude we have of trying to solve existing problems. No one is left to deal with any one issue by themselves. These challenges are not just for the company's management tier to consider, but rather are also a reflection of the ideas that our members voice. The organization is constantly discussing one topic or another. Our challenges may not be things that can be solved in a day, but when we look back every six months or every quarter, we see that we are working toward a solution. We call this "Blameless" culture, and I think it is a very good way of thinking.
──Why would you recommend people join #MercariIndia?
I think that now is a good time to join because it will afford you the experience of building a team from 0. I know there are many people from India who are currently working at startups, but building a team from 0 in the culture of a company like Mercari will be an unprecedented opportunity.
The culture at Mercari is very much about diversity. While some companies may be global, I don't think all of them actually have a diverse group of people working together. As it stands, 50% of the engineers at Mercari's Tokyo Office are not from Japan. As a part of Mercari Group, we have a marketplace service, a fintech service, and a variety of other services for both Japanese and US users.
It is very rare for a new organization such as ours to have the opportunity to take on the challenge of providing services for such diverse environments from India. The people who join us will have many opportunities to contribute to Mercari India's entire organization. This will be an opportunity for people to put their skills to use in hiring, onboarding, and creating our company culture from scratch.
──Now that we have set up our office in Bangalore, how do you feel?
I live in Tokyo now, but I can't wait to go to the Bangalore office! I was thrilled to learn that we hired a new member in June and that he came to our office. I wish I could have gone to the welcome party. I am very much looking forward to meeting more members in the future, and I would like the Indian office to become an expression of Mercari's style as well.
I want to do my best to build the office's environment the next time I visit. I am excited and looking forward to meeting our new members.
And thanks to the All For One teamwork we saw over our six-month preparation period, we have been able to build up our company and offices. I think we're off to a great start.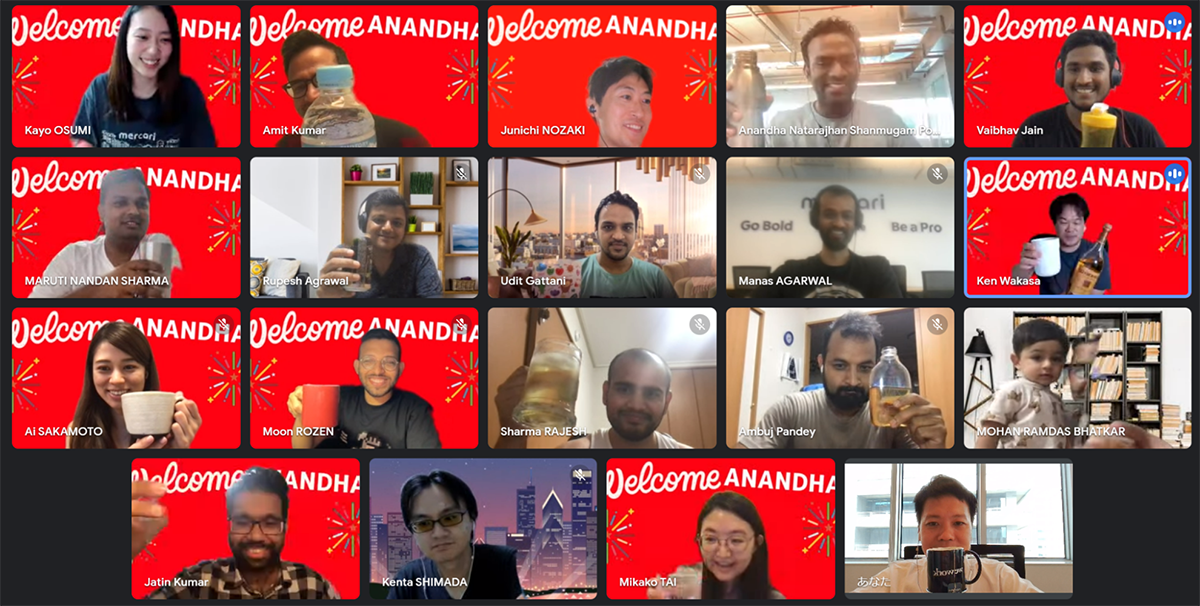 ──Finally, what would you like to say to the new members?
In order to be a successful engineering organization, we aim to create an environment where all members can learn from each other and grow together without fear of failure. Mercari will grow in India, and we look forward to onboarding new Indian tech talent who are passionate about taking on bold technological challenges and being a part of our unique culture to help us grow and achieve our global mission together.
We are currently hiring for the following positions:
https://careers.mercari.com/hello-india/
Mercari offers the opportunity to take on new challenges in the tech industry on a global scale, so we encourage anyone interested to apply.
We are looking forward to working with you!