Mercari Security & Privacy Meetup (Sep. 14)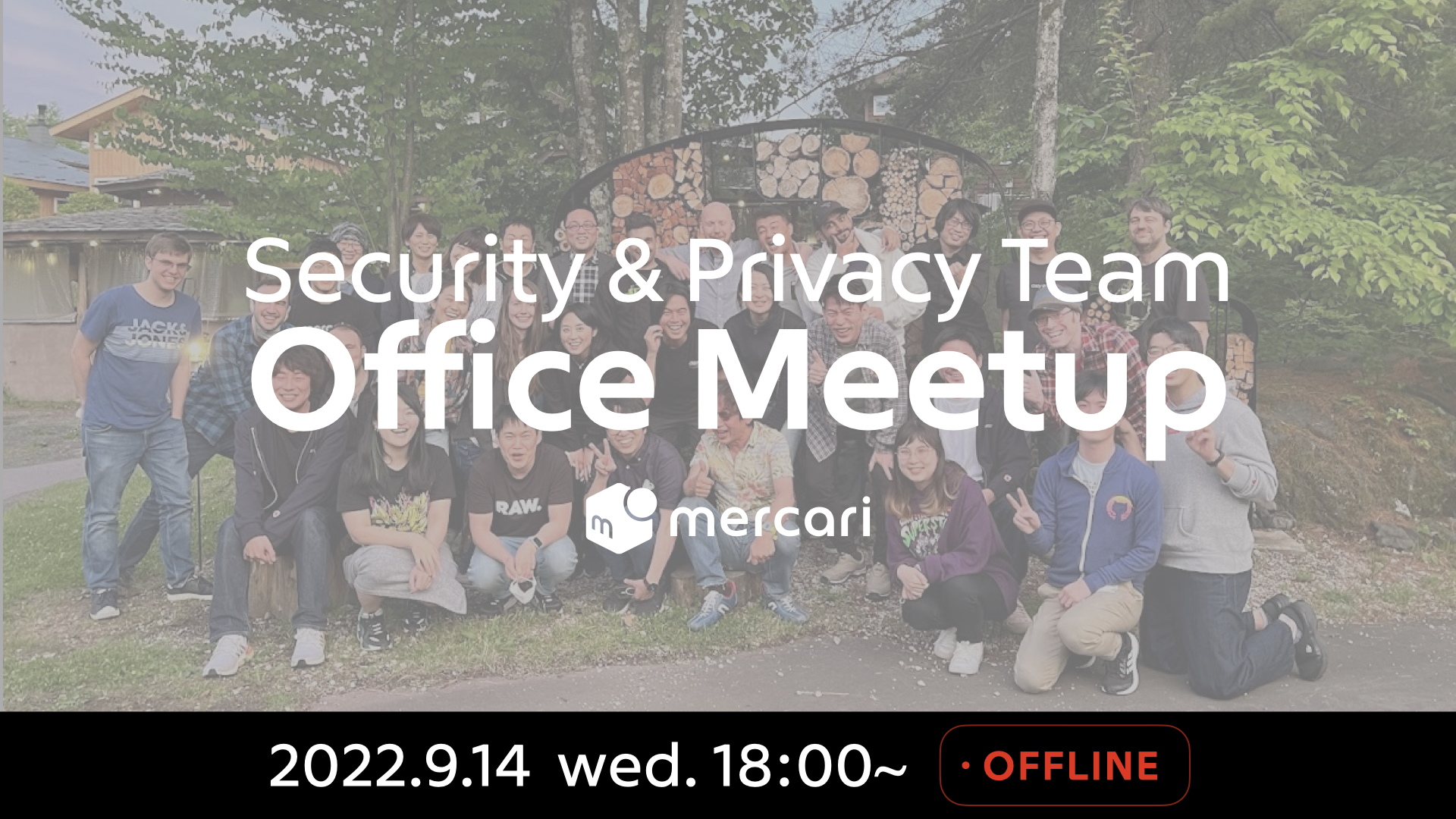 Hey everyone! This is @asaeda from Mercari Security Strategy Team. Today I'm here to introduce an exciting event we have planned for next month!
We wiil be hosting our first Mercari Security & Privacy Meetup at the Mercari, Inc. Roppongi office on September 14!
* English with Japanese Interpretation
This is a casual event for security professionals, security engineers, and security enthusiasts. Come along and meet members of the Mercari Security & Privacy team, find out about all the exciting projects we are working on, and hear what it's like working for the Security & Privacy team at Mercari, while also getting to know other security professionals!
Notes
※ Sep. 12 Application form has been closed!
[Strictly Limited to 50 participants]
– Registration here via Google Form is a must: Application Form
– If we cannot accommodate all participants we will hold a lottery to select those who can take part.
– Registration is required to enter the building, and instructions on how to access the building / event will be sent via email.
Event Details
Dates and times
September 14, 2022 18:00-20:00 Roppongi Hills Office Meetup

Overview
This event will be held on Wednesday, September 14 at the Roppongi Hills Office of Mercari Inc.
The Governance and Engineering teams will hold a Q&A session with a panel of listeners.

Participation
This event is free of charge to attend

Registration Form
Please register here

Venue
Roppongi Office, Mercari Inc.