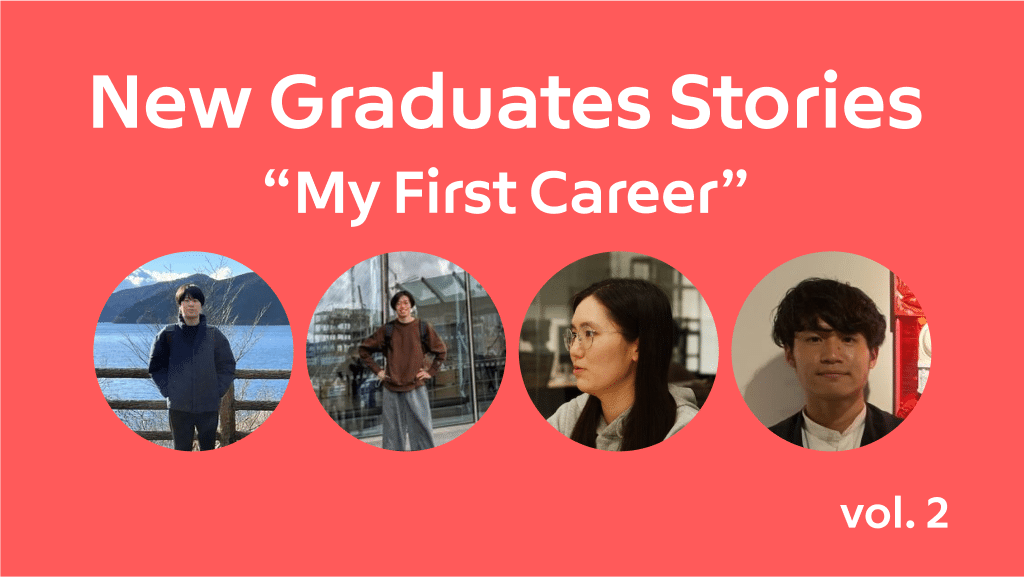 New Graduate Interview Series Compilation: My First Career (Part 2)
​​At Mercari, we post regularly on our corporate LinkedIn account about our organization and the people working within it. Throughout August and September, we published "My First Career," an interview series bringing readers the first-hand accounts of members who joined Mercari as new graduates.
Our team at Mercan was also very inspired by their words, and we thought we would put together a two-part compilation of the series here to celebrate and keep a record of their stories on our own blog. We hope you find their insights on their careers engaging, including why they chose Mercari as the place to launch their career, and their words of support for people who consider joining Mercari as new grads in the future!
Joined in 2019:Yuma KANAI / Product Manager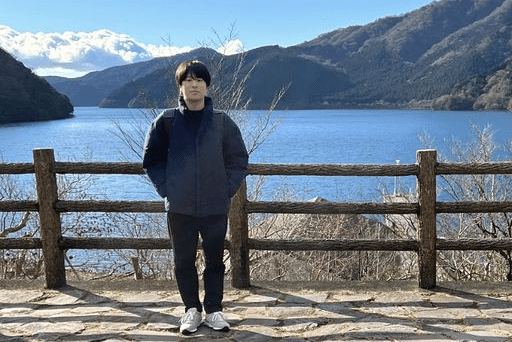 What made you choose Mercari to launch your career?
Out of all the services I used when I was a student, Mercari was the one that left the strongest impact on me. The first time I listed a language learning book on Mercari, it sold in just one minute and for close to the same price I bought it at! Mercari also made shipping so easy—I needed only to bring the item to a convenience store. It was amazing to me how all of the usually tedious processes of shipping an item could be easily done from within the app, including payment for shipping costs. Since then, I have become such a fan of Mercari that I have made a habit of buying what I need on Mercari, and then selling it on Mercari when I no longer need it. That said, there were also many features that, as a user, I wanted to improve, so that's how I became interested in Mercari as a place to work, and I eventually joined the company as an intern.
My internship at Mercari was better than I could have imagined. Something that was particularly impressive to me was Mercari's culture. Mercari respects its interns as professionals and treats them the same as regular employees, regardless of their role or how long they have been with the company. I was also impressed by the way everyone takes pride in the company's services and works with passion. I decided to join Mercari because I believed in the company's culture.
Could you describe your career at Mercari?
I have always worked as a PM on the search team since my internship. Since joining the company as a new graduate, I have achieved a lot in data-driven product improvement—I was even selected for the company's MVP award.
Also, since July 2023, I have been the manager of a team that is in charge of making improvements across the three areas of data, listings, and search experience. I act as team and project leader. Going forward, I would like to contribute more to the success of the team and the organization as a whole rather than focusing on personal achievements.
Lastly, do you have a message for anyone who is struggling with some aspect of their early career?
Mercari is the kind of place that lets you take on a variety of challenges regardless of your role or amount of time you have worked here. There is always more work if you want it, and there are always opportunities for you to grow. Mercari is a great working environment for people who can bring forth ideas and have the passion to get things done.
Joined in 2019:Yusuke Shido / Machine Learning Engineer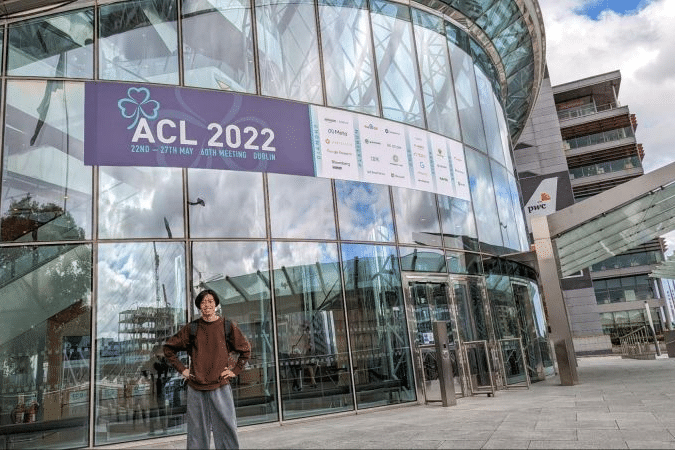 What made you choose Mercari to launch your career?
There are three reasons I chose Mercari.
The first is that I felt Mercari was a place where I would be able to push my skills to the limit. I majored in computer science and machine learning at university and through my studies I had the opportunity to work on a PoC for a machine learning project, so I decided that I would try to become an engineer after graduating. If I was going to be an engineer, I wanted to work for a company where I could really build my skills. That's why I became interested in Mercari—I knew that they emphasized investing in engineering and had already attracted many highly skilled engineers. (This was my impression of Mercari before joining the company, and these expectations were met. I work alongside a team of the talented engineers who use sophisticated development platforms, so I have been able to work in the world of modern software engineering with virtually no stress.) In addition, when I was an intern at Mercari in 2017, the company had just started to place more emphasis on machine learning, so my thinking was that Mercari would allow me to take on highly challenging engineering tasks only possible in a startup environment. Not only was the sheer volume of data handled by Mercari impressive to me, much of it is also unique due to the nature of operating a C2C service, so I had high expectations that that there was very interesting work available for machine learning engineers at Mercari.
The second reason I wanted to join Mercari is that I had a great experience as an intern here. At Mercari, objectives and key results (OKRs) are set at the company, team, and individual levels. We interns were required to set OKRs that were just as vital to the company as our full-time peers, which actually allowed us a great deal of freedom and impact—even as interns. The feedback we received from our mentors was also very practical, so I was able to learn things that have actually helped me in my career. This was a major factor in my decision to join the company.
Lastly, the product was just so impressive to me. The Mercari marketplace app has a tremendous number of users, and one of the thoughts that attracted me to Mercari as a company was the potential opportunity to make a large impact on the business.
Could you describe your career at Mercari?
I joined the company as a machine learning engineer on the TnS (Trust and Safety) Team, developing machine learning systems to do things like detect items that violate Mercari's terms of service. I experienced a lot of failure in this field, but I also experienced a lot of success—even becoming a tech lead. Also, not to get too technical, but I think that a huge benefit to my career was that I got to experience not only the development of machine learning models, but also development of everything related to MLOps, including CI/CD, feedback loops, monitoring, and more, all in the span of about a year or two.
Another thing that really stands out in my memory is when we wrote a report on our findings from developing services and went to a conference to present it.About a year ago, I transferred to the Recommendation Team to work on improving the logic of Mercari's home screen. As our job is to recommend things like items and listings that our users will be interested in, our KPIs are naturally the number of purchases and item sales, and I love being able to see the impact of the features we have developed reflected directly in those numbers.
Lastly, do you have a message for anyone who is struggling with some aspect of their early career?
I think my message would be that it's easier to get an impression of what it will be like after joining a company if you are able to get an insider perspective. So I recommend proactively pursuing internships and other such opportunities once you have narrowed down what kind of work you want to do. I think that this way you can feel secure in whatever decision you make!
Joined in 2020:Songjie Liu / Merpay Machine Learning Engineer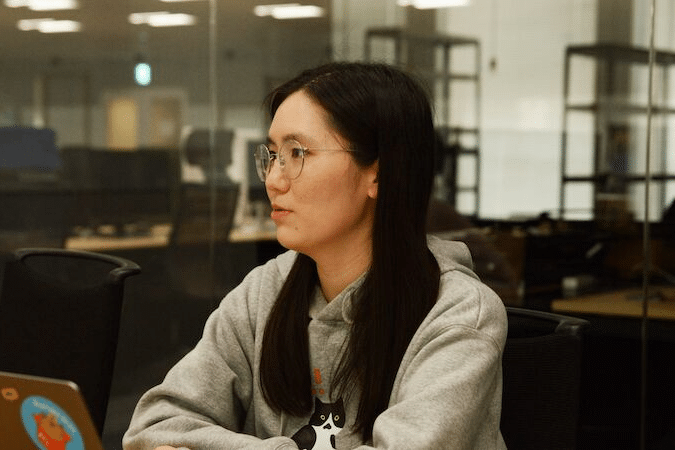 What made you choose Mercari to launch your career?
I had the opportunity to participate in the Mercari Hackathon for Chinese students and visited the Tokyo office. Tokyo was highly appealing to me, and I was impressed by the professionalism and friendliness of the senior engineers I met. Additionally, Mercari has always placed importance on diversity, making it a welcoming environment to dive into.
Could you describe your career at Mercari?
After completing the new grads training, I joined the Merpay ML Team. Over the past two years, I have spent lots of time on system development for ML services. Through this experience, I discovered a deep passion for system development and realized that Merpay has many opportunities to enhance the development experience for my fellow engineers. As a result, I decided to transition to the Growth Platform Team as a backend engineer in August 2023.
With the Growth Platform Team, I have begun taking on new challenges in a completely different domain and field. Transitioning from fraud prevention to campaign management, from an ML engineer to a backend engineer, and even from working primarily in Japanese to English, there is an abundance of knowledge and skills for me to acquire. I am exhilarated by the opportunity to contribute as a backend engineer and I am grateful that our company encourages such explorations. It makes me feel like an individual rather than just a member of a team.
Lastly, do you have a message for anyone who is struggling with some aspect of their early career?
Choosing Mercari as my first career has been a wonderful decision for me, and I hope it can be the same for you.
Joined in 2023:Shoma Ishimoto / Data Analyst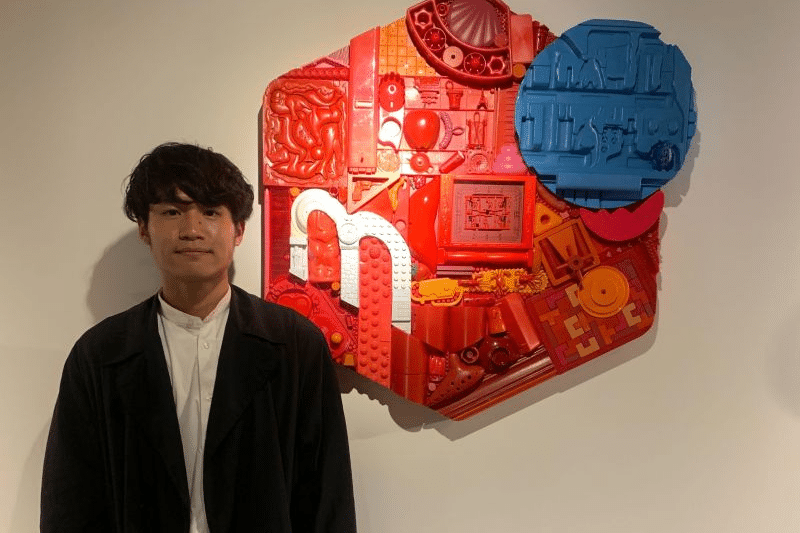 What made you choose Mercari to launch your career?
There are two main reasons.
The first is that Mercari gives its employees the freedom to make decisions regardless of their position or how long they've been at the company. When I was job hunting, I knew that I wanted to make a big impact on the growth of a business or product while I was still early on in my career. I considered smaller companies, but I was a little afraid to take the plunge and go to a startup as an inexperienced new graduate right out of university. Mercari's Analytics Team expects independence and autonomy even of new grads, but it also has many talented analysts to answer questions and help solve problems on the job, as well as a vast knowledge base. For me, it was the perfect balance between a startup and a large corporation. But even knowing that, I was still a little surprised at how fast everything went—I started working with the business division on analysis tasks in my second week, and I was put in charge of a domain after only three months! One of Mercari's values is Be a Pro, which is about all employees respecting each other as professionals. I really feel this in how they treat new grads like any other new employee.
The second reason is that I like the Mercari product. I've been an avid user of the app for a long time. I always thought that it's a great service with not just functional value, in that it's a platform for buying and selling items safely, securely, and easily, but also emotional value, in the feeling of making the most of items, the warm communication between users, and the fun of finding rare or interesting things. I thought that working on something that contributes to a service I use regularly would make the work feel rewarding, provide strong motivation, and help me really feel interested in my work.
Also, data analysts at Mercari do more than just analysis; they're able to take part in improvement discussions from the proposal stage, and that's not only accepted but actively welcomed by the business divisions. The idea of being able to fully commit to making a product I already love even better was what helped me decide to join Mercari.
Could you describe your career at Mercari?
Right now, I'm in charge of analysis and improvements to the item search feature in what we call the "matching" domain. In the short term, my goal is to be able to present deeper insights in my domain and contribute to maximizing decision-making. Mercari has a large user base with a large range of needs and behavior, so it's not uncommon for the results of A/B tests to be totally different from what we expected, with no clear reason as to why.
By deepening my understanding of our users and strengthening my technical knowledge of my domain (like how search engines work), I hope to be able to explain complex phenomena and make better proposals. I also want to become more of an "active" analyst; most of our analysis work is done on a request basis, but I'd like to be able to autonomously identify problems to solve, come up with strategies to solve them, and present them to my team members with quantitative evidence.In the long term, I'd like to work in other domains, like new businesses with many uncertainties and company-wide topics that involve many stakeholders, and use analysis to lead Mercari's growth.