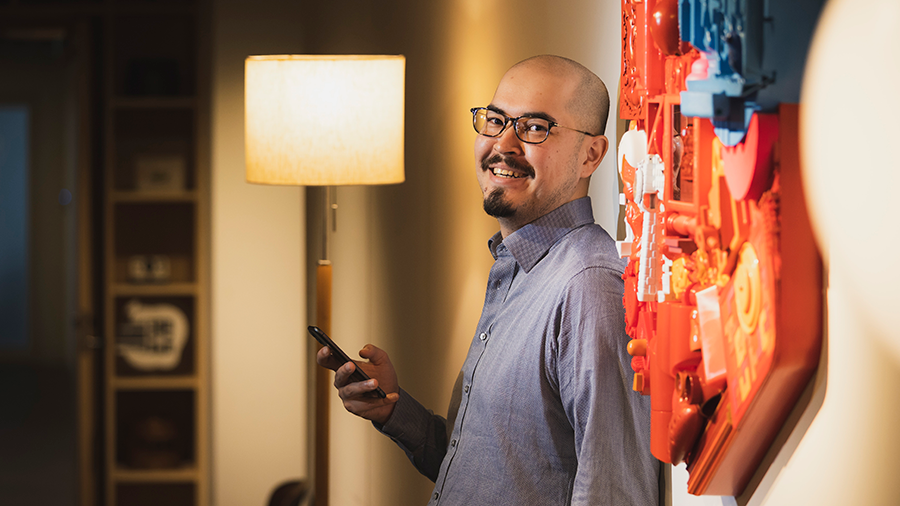 Jeff LeBeau selected as the new CEO of Mercari Japan: What does it mean to be a "truly global tech company" looking ahead to data-driven product development?
Mercari: Taking a Step Toward Becoming a "Truly Global Tech Company"
In the reuse market, which is valued at over 1 trillion yen, Mercari has continued to make great strides as the industry leader. This year marks the ninth anniversary of the company's founding and its unwavering mission to "create value in a global marketplace where anyone can buy & sell." The next phase it is looking toward is becoming a global tech company, second to none in the world. In this special feature, we bring you a glimpse of where Mercari is today and what the future holds for the company as it continues to evolve.
On January 1, 2022, the head of Mercari Japan, who is charged with overseeing Mercari's operations in Japan, was replaced. The reins were handed over from Hirohisa Tamonoki, who served as CEO for three years starting in 2018, to Jeff LeBeau, who had been serving as CPO and VP of Analytics.
Mercari carved out the reuse market on its own and has achieved rapid growth in the nine years since its founding, but the company still looks far ahead. Jeff's vision is to turn Mercari into a "truly global tech company." The goal is to turn the company into world-class in terms of its technology, organization, and culture.
"We will strengthen our data-driven product development system and evolve Mercari into something more than just a place to buy and sell products for reuse. To achieve this, it is imperative to expand our engineering organization," Jeff explained.
How will Mercari change with Jeff's appointment? We asked the new CEO about his vision for what comes next.
※This article has been translated and reprinted from the contents of "Engineer Type".
Featured in this article



Jeff LeBeau

Executive Officer, Mercari, Inc. CEO, Mercari JapanAfter graduating from the University of Oregon with a BSc Economics degree, Jeff worked as a freelancer developing strategies for the localization and global expansion of web services. Since 2014, he has helped launch venture and mega-venture companies in Tokyo and Silicon Valley, and he joined Mercari US as Business Operations Manager in June 2017. The following year, he transferred to Mercari Japan, where he was engaged in developing data-driven business strategies. In 2020, he was appointed VP of Analytics, and in addition to this role, he became the CPO of Mercari Japan in July 2021. He has been in his current position since January 2022.
---
Applying the global sensibility and data-driven development he cultivated in Silicon Valley to Mercari
Since its service launch in July 2013, Mercari has been focused on expanding the reuse market to achieve its mission to "create value in a global marketplace where anyone can buy & sell."
Jeff revealed that the change in CEO was based on two objectives: globalization and the promotion of data-driven product development.
"These are two of the most important issues for Mercari as we aim for further growth going forward. Former CEO Tamonoki is now focusing on selecting new countries to launch in as the SVP of Global Expansion. My role as the new CEO of Mercari Japan is to use data and technology to clear the milestones we've laid out on the roadmap as quickly as possible.
It's not only about ensuring that we achieve our goals, but also how quickly we can achieve them. It all comes down to what we do going forward."
As the company's CPO and VP of Analytics, Jeff played a key role in building the data analytics infrastructure, promoting data collaboration, and improving the user experience through machine learning. He was selected as the new CEO of Mercari Japan due to his excellent analytical skills, deep technical knowledge, and the global perspective that he cultivated in Silicon Valley.
Having launched its new structure, Mercari aims to become a "global tech company" that is second to none in the world. To become the first Japanese company to achieve this goal, the company is planning a strategy to further grow the Mercari e-commerce app.
"Up until now, Mercari was positioned as an app for buying and selling used products, and users would launch the app whenever they had something they wanted to buy or sell. However, in the future, we would like to make it possible for people to find not only used products, but also new products, jobs they can do in their spare time, and a variety of other content through Mercari, regardless of the form it takes.
We want to create an exciting experience that inspires users every time they open the app. That is the future that Mercari is aiming for."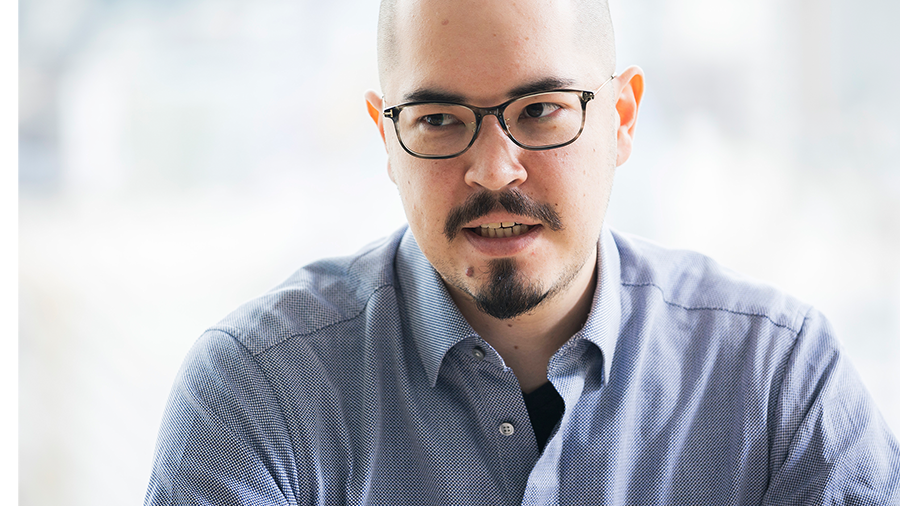 Up until now, Mercari has focused on designing experiences that link the virtual and physical worlds. This includes the UI design of the app, which is familiar to a wide range of users regardless of age or gender; the At-Your-Service Shipping service, which allows affiliated companies to pack and ship items on behalf of users after they have been sold; and Mercari Station, a brick-and-mortar store that provides a one-stop solution for users to sell their items.
Through these efforts, the company has single-handedly cultivated the reuse market, and the app's MAU has now exceeded 20 million.
Going forward, the company aims to provide new value by combining this user data (data on attributes as well as interests including purchases, searches, and browsing) with various services developed by Mercari, such as Mercari Shops and Merwork, as well as product data from retailers and manufacturers that handle primary distribution. Additionally, data and technology will only grow more important in the future.
"We've already added services to Mercari such as Merpay and Mercari Shops, which operate under different contexts than product transactions between people. As we continue to add more elements and implement them, it is essential that we maintain the same seamless user experience.
To do this, we need to fully leverage data and technology to deliver the right products and content to the right people at the right time based on user behavior and preferences."
The "data-driven product development" that Jeff is promoting will also offer an advantage for Mercari by allowing it to grow into a unique global service in the future.
"Mercari's core competence thus far has been its simple and easy-to-use UI. But UIs like these are now a prerequisite for web services and applications.
By contrast, a large amount of user data and the personalization and matching based on that data are elements that are difficult for other companies to copy. Going forward, we would like to expand Mercari's growth even further by creating products that make the most of the data we have."
Maximizing the creativity of engineers to form an engineering organization that can compete on the world stage
There are many issues that need to be resolved to transform Mercari from a distribution platform for used goods into a platform that provides serendipitous discoveries.
One issue is strengthening the foundation shared across its businesses. To this end, in November 2021, Mercari launched the Robust Foundation for Speed (RFS) project and has invested technological resources into improving its infrastructure. The company is currently laying the groundwork for Mercari to be reborn.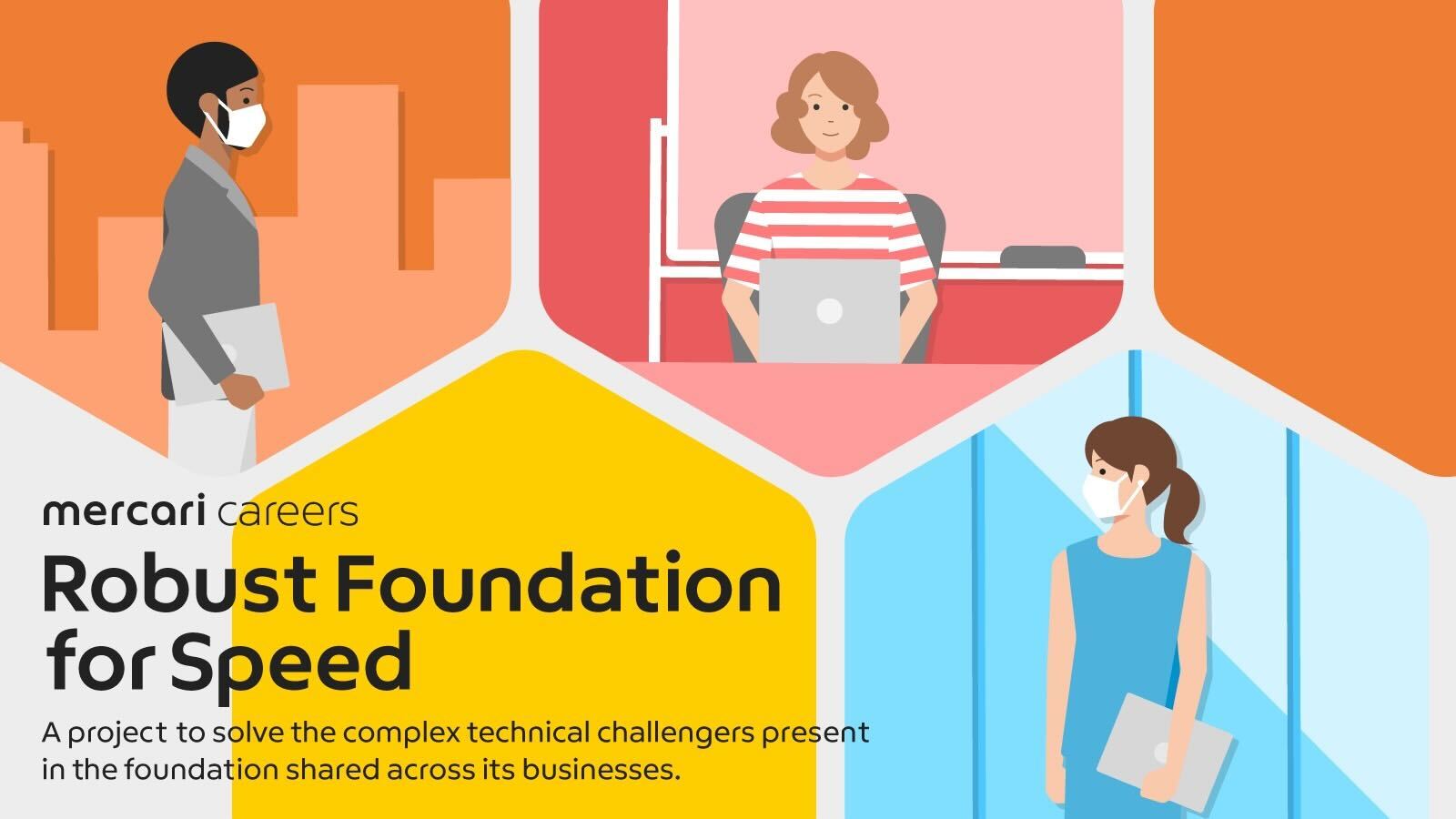 "It is also essential that we expand the engineering organization," added Jeff. He says that the company will focus on fostering a culture that gives each and every engineer ownership and accountability.
"The percentage of non-Japanese engineers at Mercari Japan is already over 50%, and making communication less dependent on context is essential for enabling engineers from diverse backgrounds to demonstrate their abilities.
We need to continue to promote the use of English in our documents, as well as plain language that is as easy to understand as possible."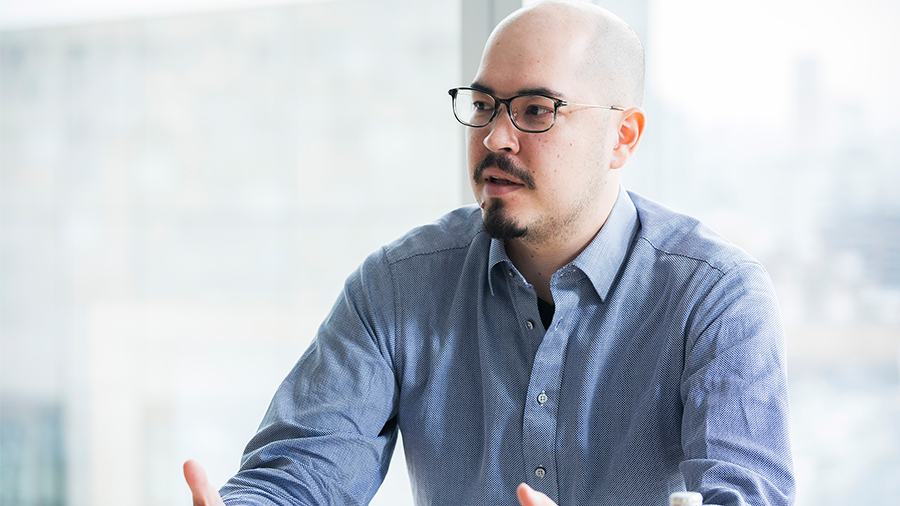 There is no doubt that Jeff's multilingualism will come in handy to this endeavor. In addition, he and CTO Wakasa will be promoting "the creation of an organization where engineers can work proactively to solve problems."
Specifically, the goal is to expand the Camp system.
The Camp system is something that former CEO Tamonoki promoted within Mercari Japan to create an organizational structure that would bring out the talents of engineers while increasing the productivity of the engineering organization.
A large group consisting of multiple Scrum Teams is called a "Camp," and each Camp sets its own goals. This refers to an autonomous structure in which each Camp has the authority to make decisions regarding strategy selection and day-to-day development so that they can achieve those goals.
"I strongly encourage cross-organizational activities within Camps so that members can take the initiative to improve services on their own without barriers such as titles and job descriptions. I intend to promote this cross-organizational approach so that it takes root in the development culture throughout the entire Mercari Group."
Jeff is enthusiastic about creating a flow that lets each engineer naturally assume ownership.
"I'd like to increase the frequency with which engineers themselves get involved not only in their own projects but also in coming up with ideas to solve issues while involving external stakeholders, as well as being accountable for the implementation of solutions. I want to create an environment that maximizes the creativity of engineers. This is also one of my most important missions."
Reaching that rare phase that offers the advantages of both a venture company and a large company
Under the leadership of its new CEO, Mercari is on its way to becoming a truly global tech company. The company has redefined the further expansion of its engineering organization as an engine for product growth and has accelerated efforts to hire engineers.
Jeff describes Mercari as being "in a rare phase where the company boasts the appeal of both a start-up and a large company."
"We are investing in development infrastructure, systems for supporting our engineers, and compensation that matches the level of large companies. At the same time, our cross-organizational development system that allows for change helps us retain the spirit of a venture company.
In a sense, we have an environment where you can get the best of both worlds.
In an environment like this, I think it will be an interesting experience for engineers to help us achieve our goal of becoming a global tech company with no equal in Japan."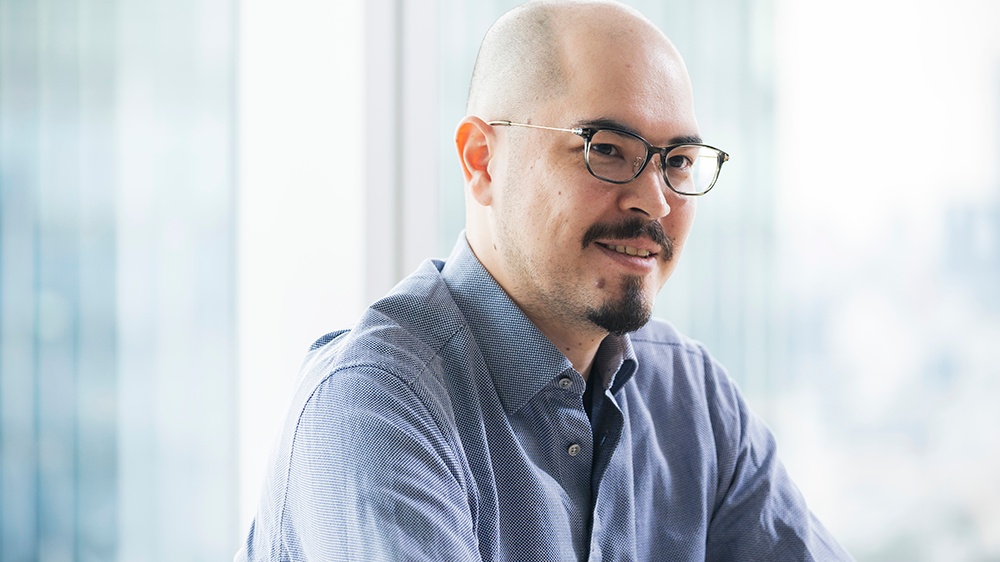 On top of that, Jeff says he would like to see individuals who have a mindset in which they want to use their technical skills to solve bigger issues and who are curious about working in a global environment seize the opportunity to do so.
"I worked in Silicon Valley before I joined Mercari. That's when I met Shintaro (Yamada), the CEO of Mercari. I was one of those who joined Mercari US because I was drawn to his mission of "creating value in a global marketplace where anyone can buy & sell.
I am just as convinced now as CEO that Mercari is sure to succeed as I was back then. I believe Mercari is the best option for engineers who want to achieve personal growth in a rapidly changing environment."
There is still room for growth in the reuse market, and Jeff revealed that the company will also focus on new initiatives that target synergies between existing and new businesses.
"Mercari focuses on creating and growing new markets as opposed to trying to capture a piece of existing markets. With such a major goal, I'm sure there's no environment more rewarding for those who are focused on growth.
I hope that this interview allows as many engineers as possible to learn about Mercari's future vision."

Reporting by Toshinori Takeda (Gretake)
Photography by Yota Akamatsu
Editing by Kotomi Kasai (Editorial Staff)