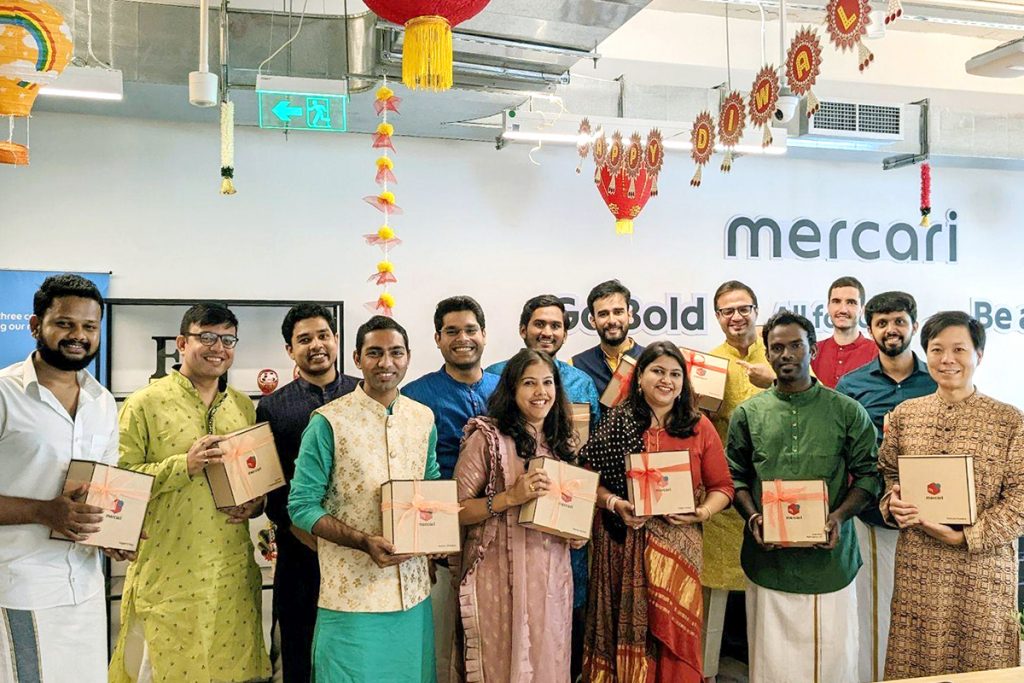 Mercari India Just Had Its First Diwali Party #HappyDiwali2022
Hi, this is Kayoreena from Mercari India!
We recently threw a Diwali party at the Mercari India office. Allow me to show you some scenes from the party in this article.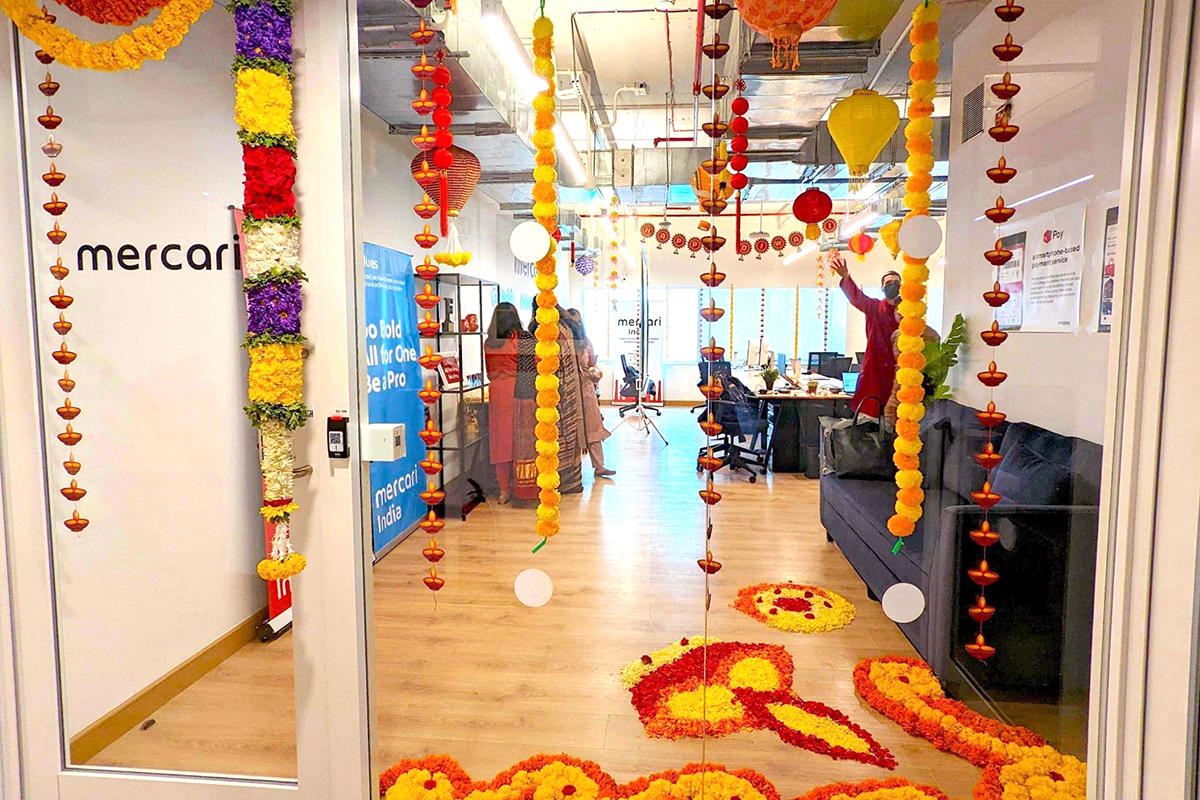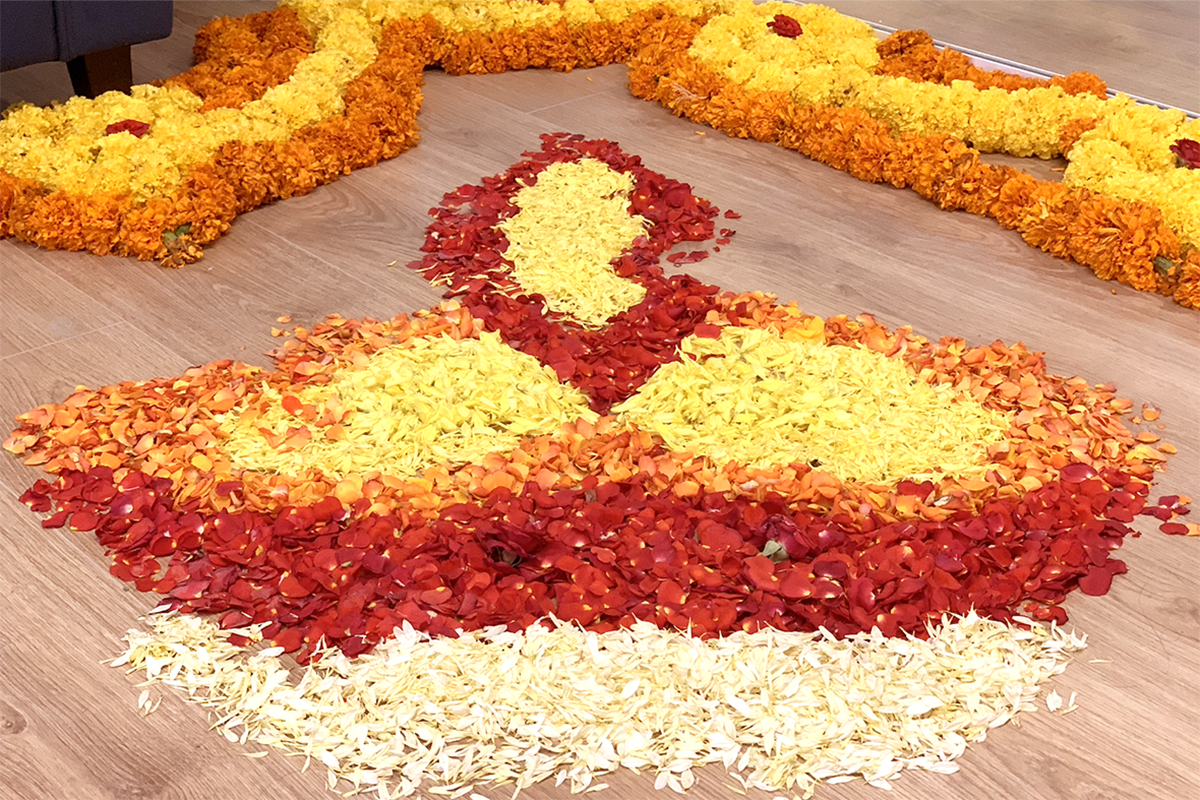 We festively decorated the Mercari India office in preparation for Diwali.
By the way, do you know what the Diwali festival celebrates?
Diwali is a major festival celebrated in India for five days around the end of October and the beginning of November, which corresponds to the beginning of the seventh month of the Hindu lunisolar calendar. It symbolizes the victory of good over evil, and people who celebrate it pray for prosperity in the next year. Diwali is also referred to as the "Festival of Lights." As it is based on the Hindu calendar, the dates change every year. This year, it is on the 24th of October. It is said that Diwali is the perfect time to update your wardrobe, repaint your home, or take on any other sort of renovation/renewal. The festival is also a celebration of the goddess Lakshmi.
A look inside the Mercari India office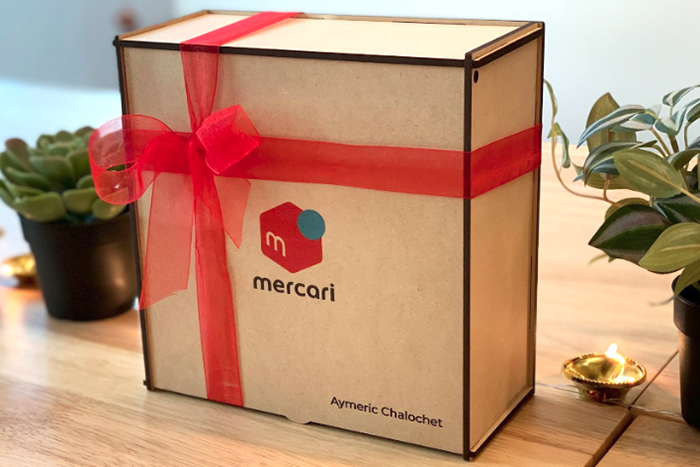 We prepared gifts, addressed to each other, as a symbol of the gratitude we foster for each other every day. Our members wore traditional Indian garments for the occasion.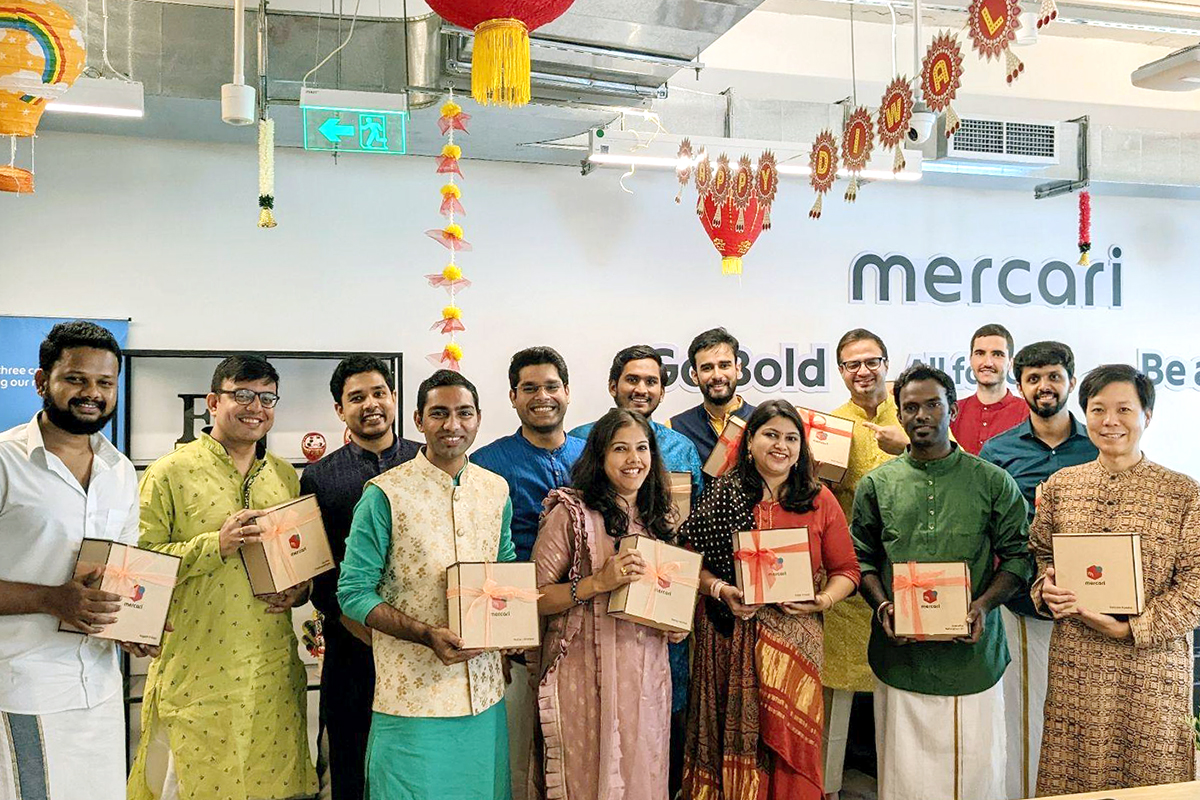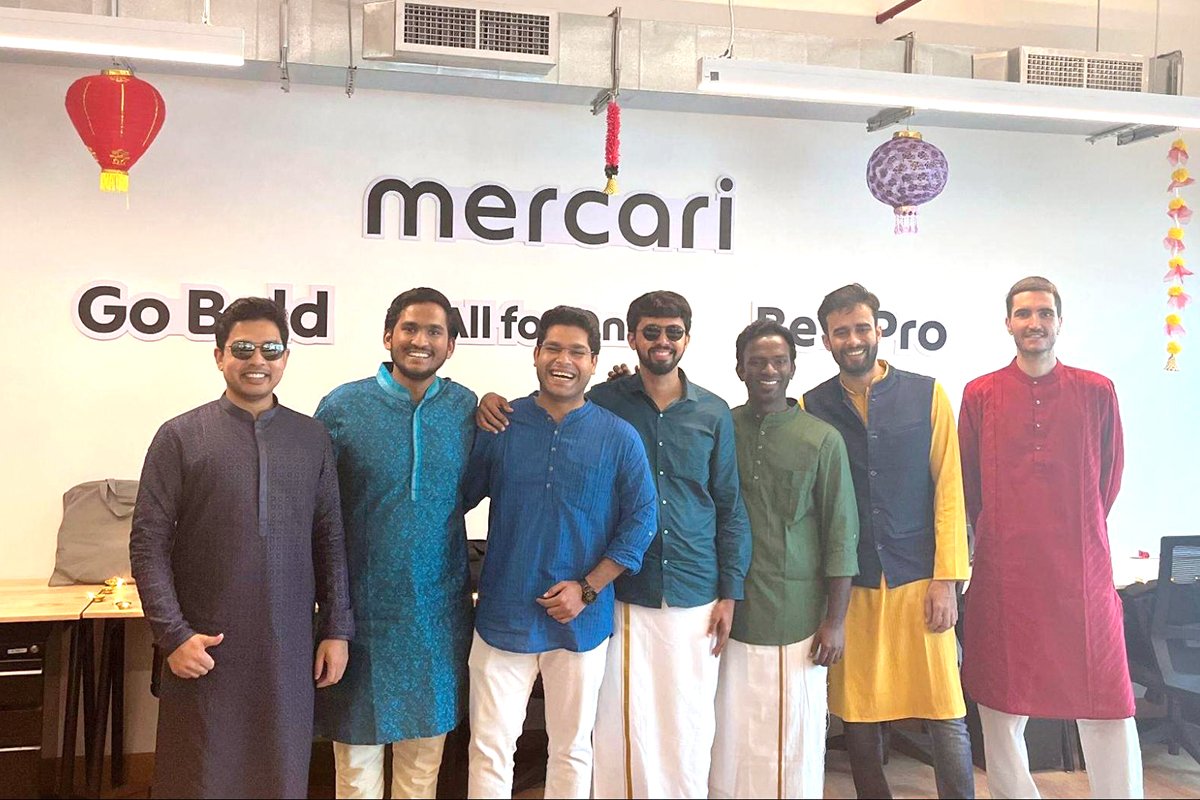 We also prepared lunches and desserts specifically for Diwali.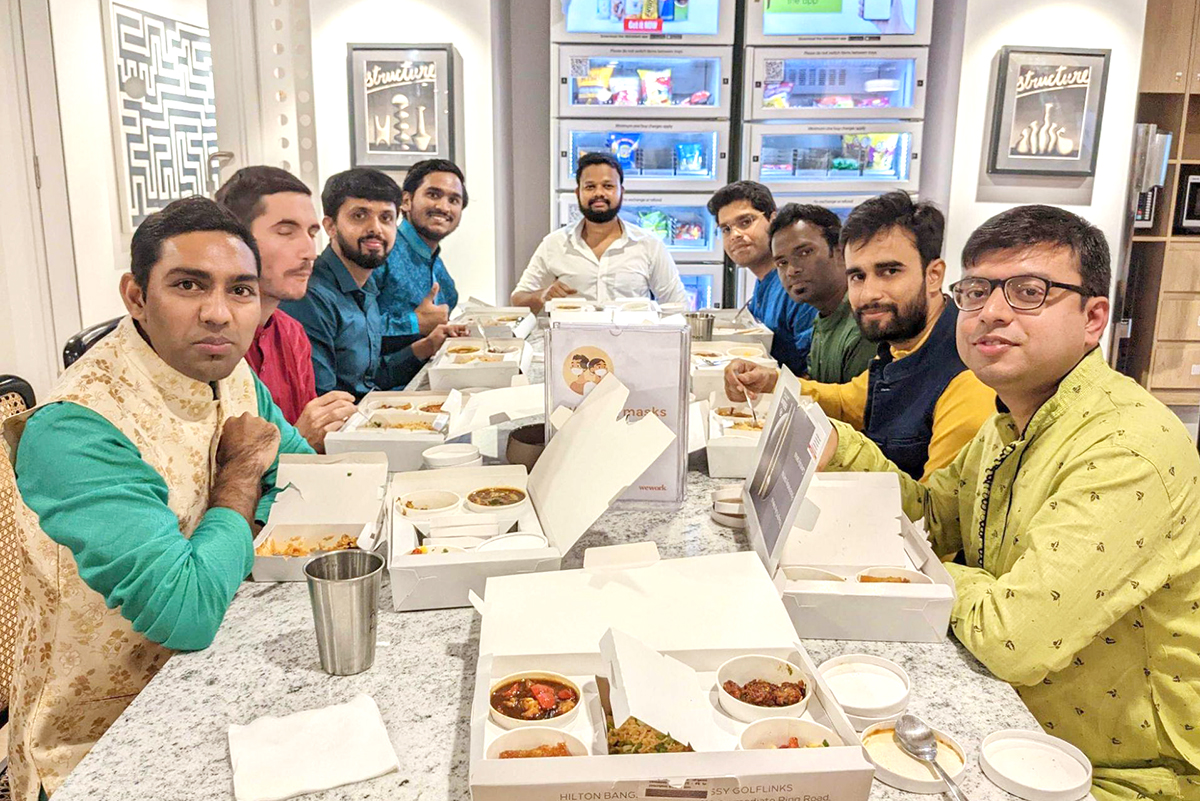 It was not only the India office where we celebrated Diwali, as we connected with the Tokyo office online to hold a Diwali event together.
We prepared some contents to explain Diwali for the people who were participating in celebrations for the first time, and also played a guessing game where we shared some anonymous anecdotes and tried to guess who wrote which one.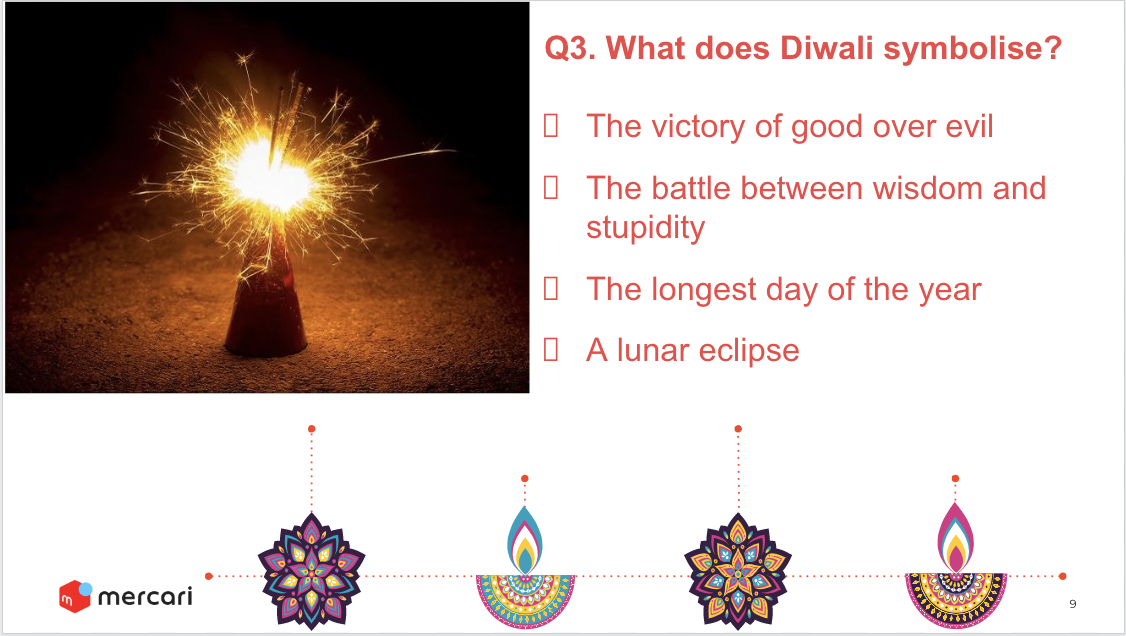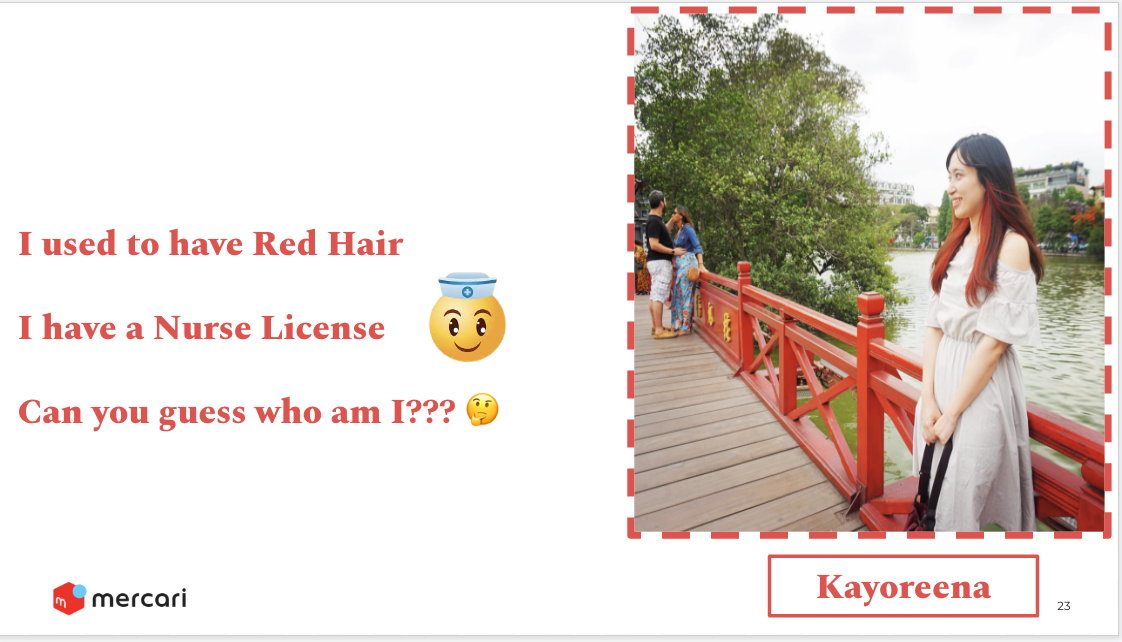 This was a very fun opportunity to get to know each other better! (By the way, my story was about the time I acquired my nurse license!)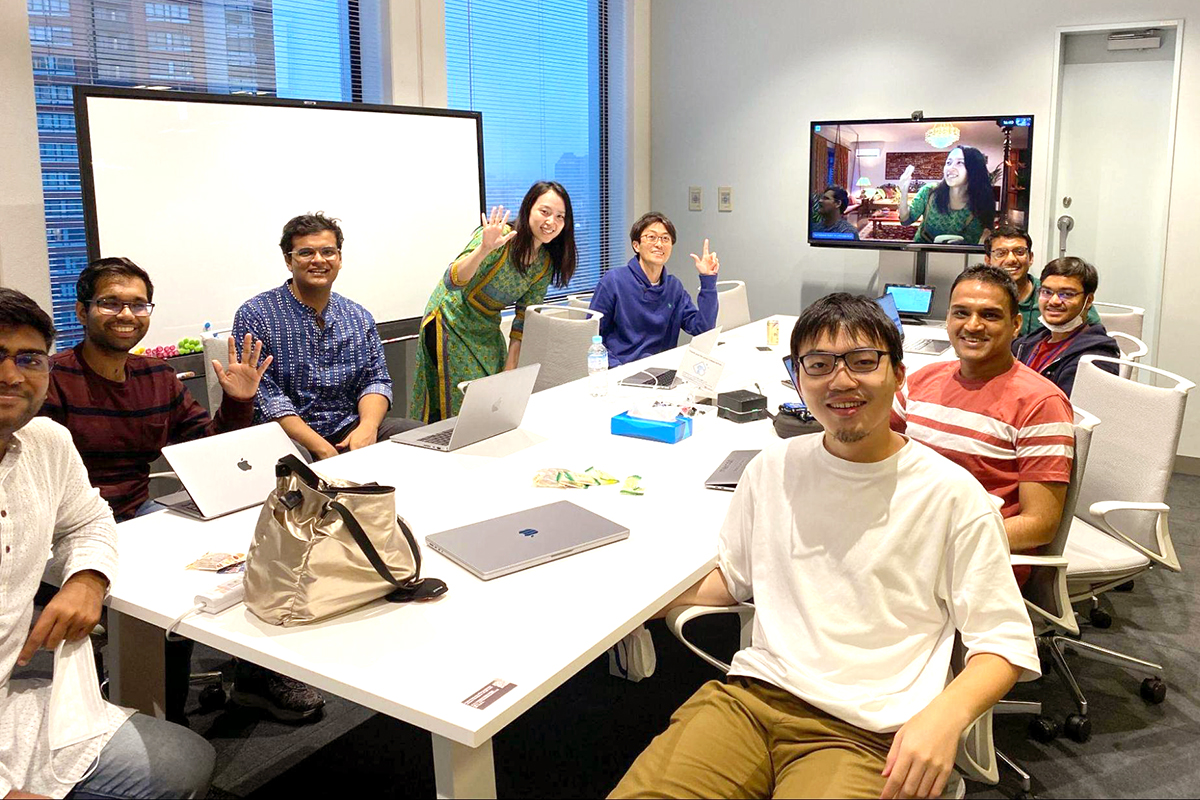 And here you see the Tokyo office!
We also received comments from Aymeric from France, who participated in Diwali for the first time.
On the second day of my stay, Mercari India was having the Diwali office celebration. I had been asked a couple of days earlier to buy a kurta on that day. The kurta is a traditional outfit worn in India on festive occasions.

On that special day, the office was nicely decorated. It had lanterns, flower arrangements, and the LED version of diyas, the lights that sparkle throughout India during the Diwali holiday. The traditional oil-based diyas probably didn't match with safety requirements of an office space.

The rest of the week included a little bit of work, multiple team-building activities, and a lot more food.

In many ways, Diwali reminded me a lot of Christmas, an important tradition where I'm from. It had the lights, exchanging gifts, and it is a time to celebrate and spend quality time with family and loved ones.
I was very happy to be able to celebrate Diwali with Mercari India members this year. I joined from Tokyo this time, but I would love to be in India for Diwali next time. If you're reading this, you should also know that we post about our activities at Mercari India on LinkedIn, so please check it out from the link below!
https://www.linkedin.com/company/mercari-india/
And with that, I wish you all a happy Diwali!