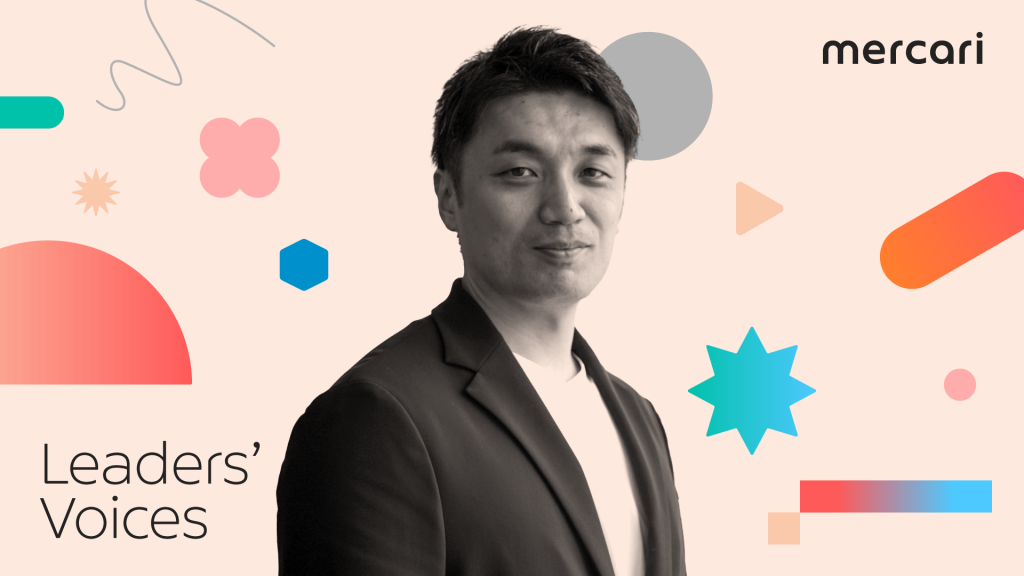 The Importance of Having Social Interest and an Imagination for Others #LeadersVoices Vol.8: Yoshikawa
At Mercari, we promote various initiatives with the aim of providing equal opportunities and appropriate support so that anyone can demonstrate our company values, regardless of their background.
Gender equality is one of the SDGs, and the realization of a diverse organization based on our Diversity & Inclusion Statement is deeply interwoven with the mindset behind Mercari Group's mission, "Circulate all forms of value to unleash the potential in all people."
In the eighth and final article of our series "Creating New Value: Amplifying The Voices of a New Wave of Leaders," we sat down with Noriaki Yoshikawa (@yoshikawa). During our conversation, Noriaki spoke about his childhood as well as his experience working in the public sector, and how these experiences led to his interest in exploring invisible diversity and finding ways to cultivate a creative and open mind.

Featured in this article



Noriaki Yoshikawa

Noriaki is VP of Public Policy and Public Relations at Mercari. In the beginning of his career, he worked on IT policy at the Ministry of Economy, Trade and Industry, stock market research and analysis at the Bank of Japan, TPP negotiations at the Cabinet Secretariat, and more. In 2014, Noriaki joined Yahoo Japan Corporation as part of the Policy Planning Division, where he was involved in negotiations with members of the Diet, government ministries, and NGOs, as well as developing self-regulatory policies across multiple industries. He joined Mercari in 2018 as the manager of the Policy Planning Team. In this position, he worked on proposing policies, developing self-regulatory policies, and engaging in dialogue with stakeholders, mainly in the e-commerce and fintech domains. In July 2021, Noriaki was appointed as the VP of Public Policy. He has been in his current two posts since January 2023. Outside of Mercari, he also serves as a Managing Director of the Fintech Association of Japan and Director of NPO National Shoplifting Prevention Organization.
Stepping outside of his bubble in middle school and learning to dream bigger
──To start, I'd like to ask about your background. You've had quite the impressive education and career, attending both undergraduate and graduate school at the University of Tokyo and then beginning your career at the Ministry of Economy, Trade and Industry. But, let's rewind to before all of that—could you tell us a little bit about how you grew up? How did you spend your childhood days?
When I was young, my family moved around a lot for my father's job, but once I was in elementary school, we settled down in a small town near Hakodate City in Hokkaido, so that's where I spent most of my childhood. Hakodate is a beautiful place with lots of nature and freedom, but at the same time, I remember feeling quite limited by my surroundings. It was difficult to draw up a clear vision for my future—I knew that my family was not financially well off, and many people in Hakodate also see themselves staying there for the rest of their lives, which I wasn't sure if I wanted to do. I think it was a constant struggle of feeling trapped, but wanting to go out and do more with my life.
But then, my life took a turn in the third year of middle school. I was chosen to participate in an overseas exchange program, where one student from schools around Hakodate was selected and sent to spend time in Canada and the US. I spent a week home staying in Canada, and then went around visiting major cities like Vancouver, New York City, and Washington, DC. Everything was on a whole new scale compared to what I was used to in Hakodate, and through experiencing and taking in the air of these dynamic cities, I learned that there is a whole other world outside of the bubble I was living in. I finally had a vision for my future, and I knew I wanted to be a part of this world. I wanted to do work on a global scale.
I returned to Japan in November of my third year of middle school, right around the time of high school entrance exams. Still reeling from the whole experience, I told my teacher that I wanted to work abroad, and they told me, very matter-of-factly, "then you should go to the University of Tokyo and work at the Ministry of Foreign Affairs of Japan." Looking back, I don't think my teacher put that much thought into this advice, but it lit a fire in me. Up until that point, I was not even thinking about going to college, but I started studying extremely hard and ended up getting accepted to a private high school in my hometown. I think it came as a surprise to people since no one around me had college in their minds, and as I mentioned, my family was in a tough place financially. Going to a private high school would cost a lot, but my parents never discouraged me and were in full support of my decision, which I am still extremely grateful for. In order to afford for me to attend this high school, I applied for a scholarship, and my mother started delivering newspapers early in the morning in addition to her regular job.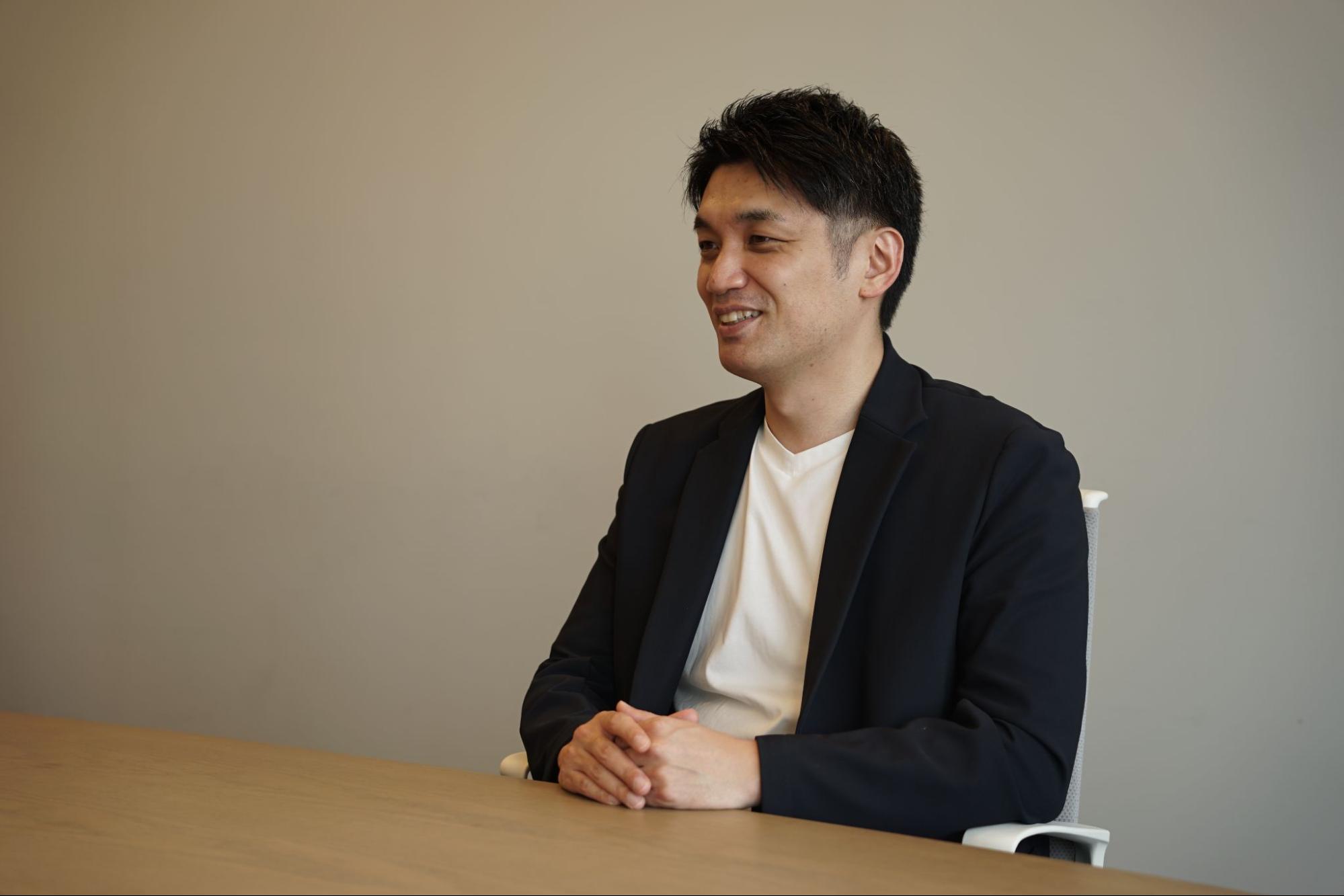 Noriaki Yoshikawa (@yoshikawa)
──That's amazing. A mother's love knows no bounds! Now, looking at your career, one thing that stood out to me is how you went from working in the government to working in the private sector. What led you to making this switch?
There were mainly two reasons: The first is the working environment. Back when I was working for the government, I belonged to a department where I had to make a lot of business trips. There were times when I would need to be away for almost half the month, and it was also normal to work until late in the night and go home the next morning. I knew that this type of environment was not sustainable for me or my wife—we would not be able to build the careers we both want for ourselves while raising our kids.
The second is a change in how I viewed my career as well as my wife's career. My wife works as a photojournalist at a newspaper, and one day, a photo she took of the moon rising over Mount Fuji was posted on the top page of a major news site. Seeing people's reactions to her photo made me realize how arrogant I had been.
──Arrogant? How so?
Well, back when I was a public servant, I was so consumed with the fact that I was working for the government. My thinking was, "I work for the government so of course I'm busy," and I thought it justified me working long hours and coming home late. I knew this kind of thinking was wrong, but whenever my wife and I had conflicting work schedules, somewhere in my mind, I was expecting her to prioritize my job over hers. But then, seeing the joy that my wife's photo brought to so many people…it may sound simple, but it changed the way I view things. It made me realize the impact of her work and regret this self-important attitude of mine. Thinking back now, it is an obvious fact that we need to equally respect each other's jobs and careers, so it is hard to believe I was not doing that, but this event made me rethink the way I myself work as well. I thought it was time for a change, so I decided to search for a job in the tech industry, where there was a more flexible working style and new and interesting challenges for me to take on.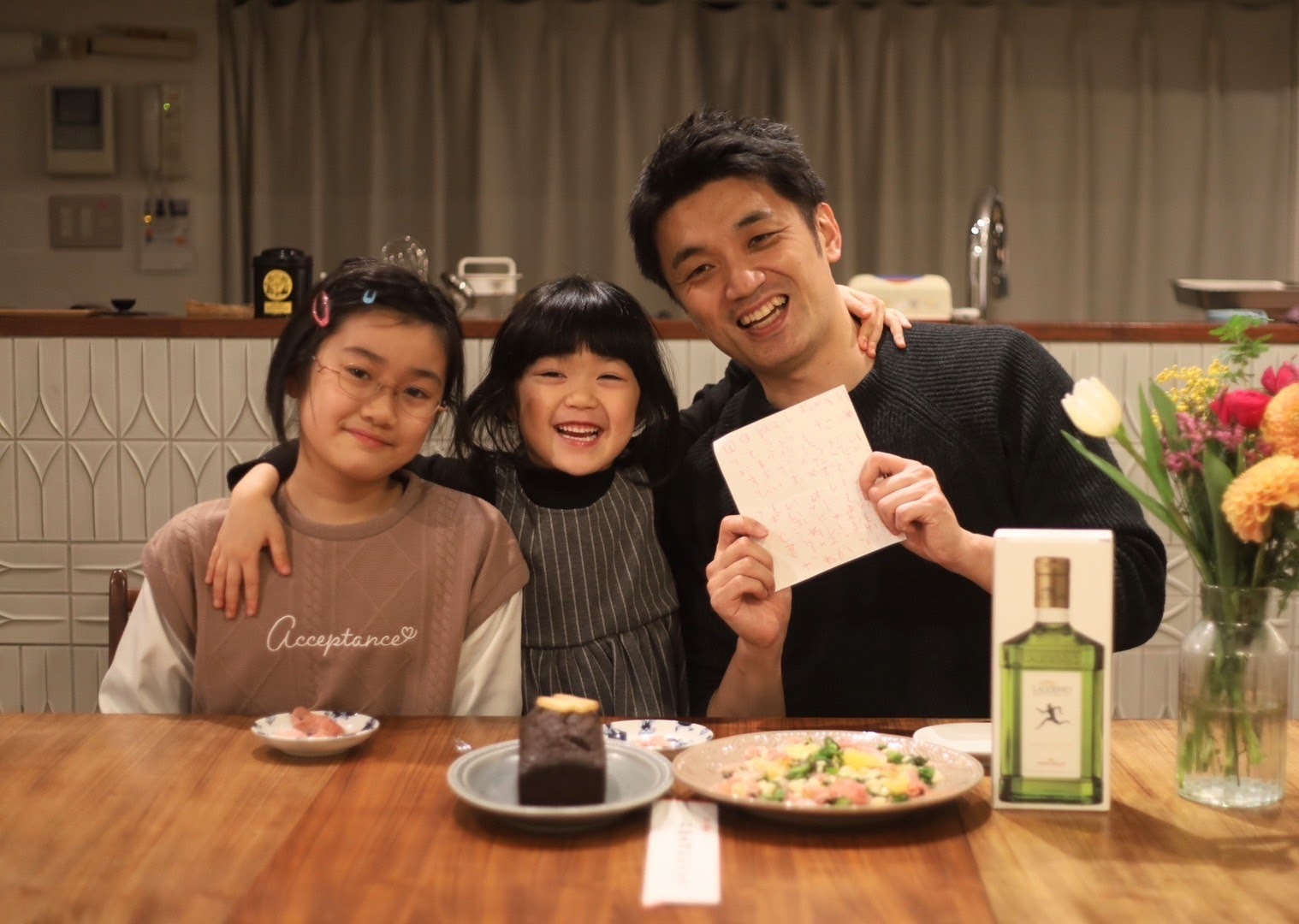 ──So later, in April of 2018, you joined Mercari. What made you choose Mercari?
My first role at Mercari was to launch a brand-new team dedicated to public policy, and I was drawn to that unique opportunity.
Around the end of 2017, when I was just beginning to think about changing jobs, Mercari had an incredible amount of momentum and the company was attracting a lot of attention. The faster a company and its business grows, the more friction there is with society. In this phase of rapid growth, I had a feeling that there would be an increasing need for public policy at Mercari, so I made the move. I was also drawn to Mercari after seeing how people in leadership like Fumiaki (Director and CEO of Kashima Antlers F.C. Co., Ltd.), who was COO at the time, and Naoki (Senior Vice President of Japan Region and Director of Mercoin, Inc.) had a good understanding of the scope and importance of public policy.
The mindset necessary to go a step further in D&I
──As the VP of Public Policy and Public Relations and one of Mercari's leaders, I imagine you are a part of many conversations about how to create an environment where diverse members can thrive. What are your thoughts on D&I at Mercari at the moment, and what kind of changes do you want to make, if any?
When we talk about D&I at Mercari, we must always keep in mind that Mercari is chasing an enormous mission. In order to achieve this ambitious goal, it is that much more powerful to have a team of diverse people come and work together. For example, let's look at Japan's national rugby team—there are Japanese members, but there are also many non-Japanese people on the team, right? Each member has a different background, but they are able to work as one team under a shared goal, whether it is winning the World Cup or being among the top ten teams in the world. I would also like Mercari to be a mix of professionals with diverse attributes and backgrounds that are united as one team toward a larger goal. In order to make this kind of workplace a reality, it is necessary for us to promote D&I while supporting people with a wider range of attributes.
I think a lot of the time, conversations around D&I tend to focus on attributes like nationality and gender. This has always been the case, and of course, I understand the importance of first making progress in these areas. However, in order to go a step further in achieving a diverse and inclusive environment, I believe we must also turn our eyes toward others who may not be represented in these groups—for instance, people who have not been able to or have a hard time speaking up about their attributes, or those with invisible characteristics that are not immediately noticeable on the surface. As one example, in recent years, there have been more conversations about the issues facing young carers, but the fact is, there have always been young people going through these difficult circumstances, from long before the term became widely used. In the D&I efforts at Mercari, I want to make sure that we are mindful not to overlook such groups that we could be better supporting.
──Do you have any specific ideas in mind for what people can do on an individual level?
One good place to start is to have a powerful imagination for others, and be open to accepting the fact that there are people who have experiences that are greatly different than yours. However, even with this mindset, you may not always be able to perfectly understand the other party when communicating with people, and that's okay. Regardless of whether you are in the majority or the minority, it is impossible to know absolutely everything that everyone is thinking. We can only start to understand each other better through communication and dialogue. For example, if there is something that is bothering you, give honest feedback to the other person. And, for the person on the receiving end, be open to receiving feedback and show appreciation for it. If you feel that you were in the wrong, have the grace to apologize. These kinds of actions on an individual level will spread and make for a stronger organization with relationships built on trust and openness.
In the meantime, thinking more long term, I think it is important to find ways to continue broadening your mind and perspective. This could be through reading or participating in social activities to gain more knowledge, or going after new types of experiences. I also see countless opportunities around me, such as joining the PTA at one of my daughters' schools, being a part of the building management association at our apartment building, or other activities in my community. If each of us can stay interested in matters of the world around us and then share what we learned with each other, I think it will create a very positive feedback loop.
──Have you yourself ever participated in any of these activities in your community? If so, could you share what you might have learned from that experience?
Yes! At the apartment we used to live in, I spent some time as the chairperson of the building's management association. To be honest, I only reluctantly took on this role in the beginning. The association's tasks included exchanging fire extinguishers, preparing emergency kits, taking care of the repairs and insurance when equipment breaks, the list goes on! It opened my eyes to how much work goes into upkeeping our building—I had been taking the comfort of our home for granted this whole time.
Same with the PTA at my daughters' schools. Once I became a member of the committee and got involved with the operations side of things, I better understood the specific work and struggles that go on behind the scenes, which I was not aware of when just participating in meetings. Without this experience, I would not have gained this new perspective of knowing exactly how much preparation goes into running every single event or how many different kinds of families live in our neighborhood.
Being the one to support and provide opportunities to others
──I really like what you said about being mindful of traits that may not be immediately visible or apparent to us. In your position, is there anything you want to do to acknowledge and support invisible diversity?
At Mercari, I am aware that I myself have received many opportunities to grow and make an impact. Now, I am on the other end, and I am in a role where I can create an environment for people to thrive and maximize their potential. I want to provide opportunities for members of all kinds of attributes and backgrounds to try and achieve whatever they want to do, so that their work at Mercari can lead to greater confidence in themselves.
People often say to create and seize your own opportunities. I of course think that is important, but in order for individuals to maximize their own potential, I also believe that the support from people around them is essential. In my position, I want to always be thinking about what kind of opportunities I can create for the members around me and how I can better support them. And, if I am not doing that well enough, I hope that the people around me—regardless of their position, attributes, or number of years at the company—can feel comfortable giving me honest and open feedback on how I can do better.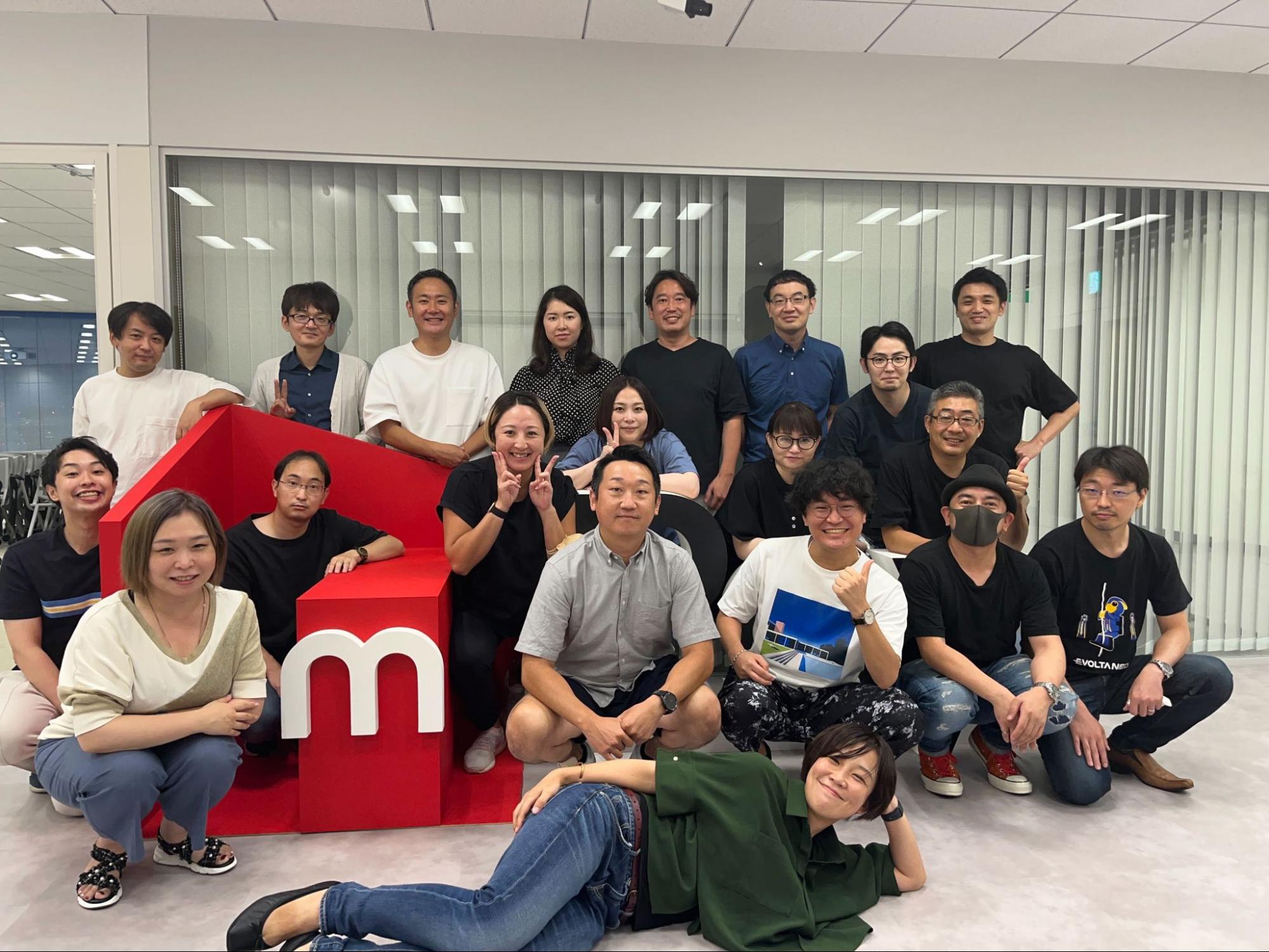 ──Before we end, how do you think each of us should approach the creation of a diverse society and culture?
What we experience at the workplace is just a small fraction of what we can experience as part of society as a whole. I want to emphasize the value in finding different ways to get involved with society, apart from just your work as a Mercari employee. No matter how diverse a workplace is, at any given company, there still tend to be people of similar minds and values. You will always find more diversity out in society. It is possible to imagine what sort of diversity there is out there, but the imagination has its limitations, so I encourage people to go out and discover this unknown for yourself. I myself would also like to continue being an active participant in my community, supporting nonprofit organizations that tackle social issues that I care about, reading books about industries different from my own, and having discussions with specialists about their fields of expertise. Through finding different ways to get involved with society and gaining more knowledge and experience, I think it will also allow us to find more value and motivation in the work we do. Living my one and only life with a diversity of experience—that is my personal philosophy.