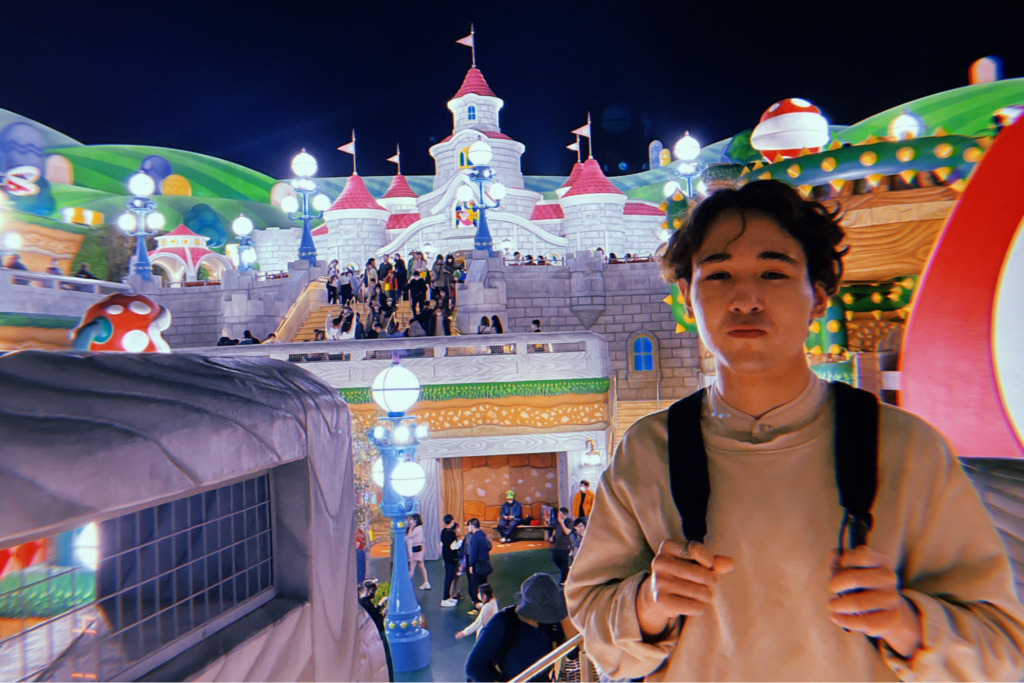 Mercari Relocation Stories: @cowana from Kazakhstan
My life in Japan in three words: Tradition, Technology, and Harmony
I'm originally from Kazakhstan, but I went to university in South Korea. During my final year of university, I started looking for jobs, mainly in Korea and Japan. I had actually never been to Japan before, but I was curious to travel and see the country. Part of the reason why is that my father used to work in Japan, so I thought it could be a nice way to connect to my father by going through a similar experience as him.
I learned about Mercari on LinkedIn, and I decided to participate in the internship program to see what it's like to work here and also live in Japan. I'm now a full-time employee, so it's safe to say I was a fan! First and foremost, I was drawn to the unique work environment at Mercari. There are so many nice people, and from all different countries speaking all different native languages. I have not seen many environments like this, in Japan or in Korea.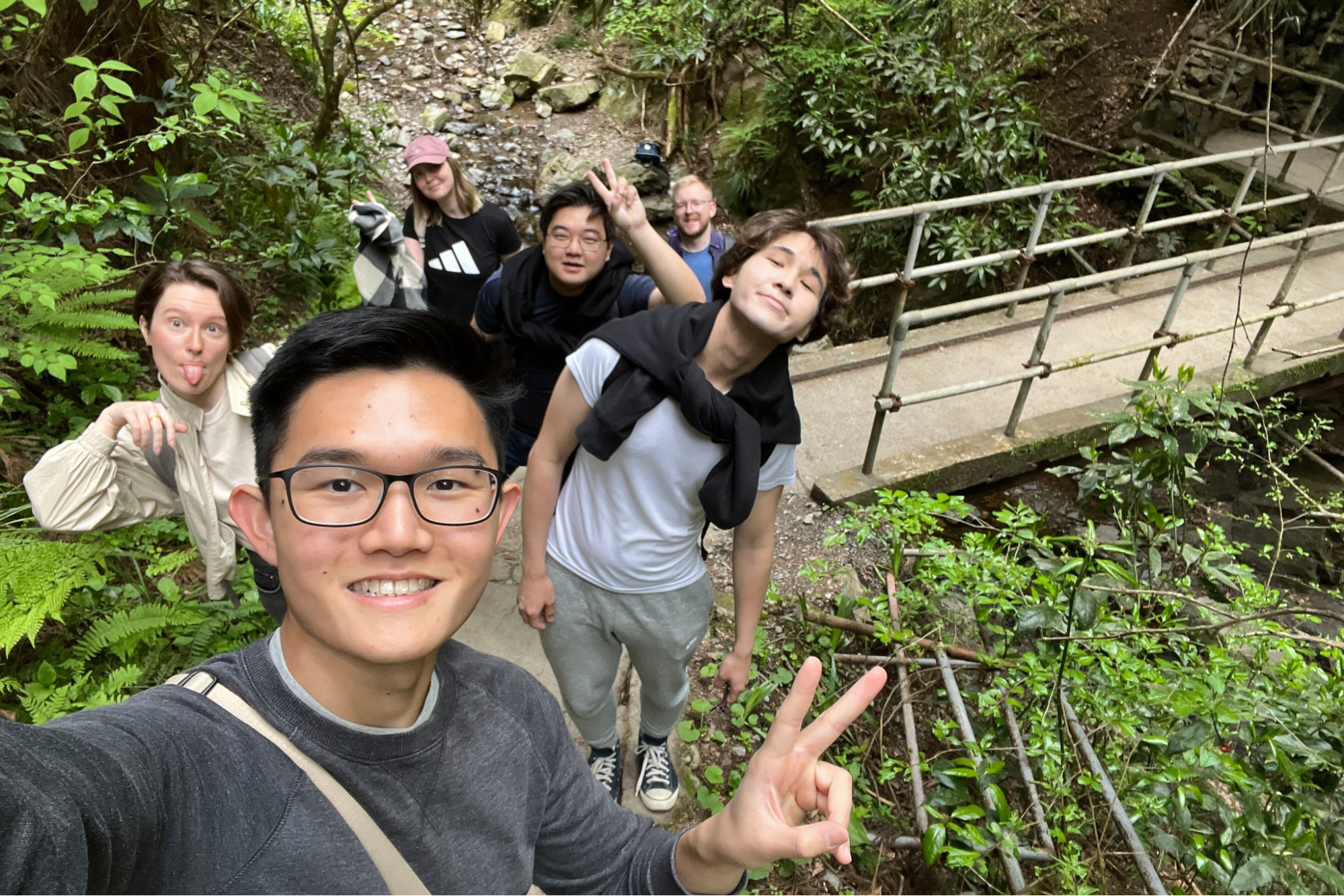 Hiking at Mount Takao with some friends from Mercari
I interned for three months from November 2022 to February 2023, and after it ended, I went through a few interviews for a full-time position and got an offer. I then made the decision to officially join Mercari and move to Japan in March 2023. I went back to Korea for a month between the internship and my official move, and during the entire process, Mercari's relocation team offered me tremendous support. For starters, the company covered all of my flights, and I was also provided accommodation during the entire internship. I found that the most helpful part, though, was the temporary accommodation that was arranged for the first month after my move. It can be stressful to figure out where to live in a new country, so it was great to have somewhere to stay while I looked for my first apartment in Japan. I also want to highlight the support I received to open up a bank account. People have told me that it can be a tricky process and that not all companies provide this support, so I am very grateful to Mercari for helping me get this set up.
I had pictured Tokyo to be similar to Seoul, just bigger. However, there were many more differences than I thought. Even after spending almost a year here, it's still fun for me to discover new things about Tokyo. I'm interested in architecture, so I love exploring the diversity of Tokyo's architecture. The city has a very rich fusion of tradition and technology—you'll find old historic buildings mixed in between modern ones, and strangely, they're in harmony with each other. Mercari's Roppongi office is actually a great place to soak in this architecture. It has amazing unobstructed views of my favorite piece of architecture in Japan, the Tokyo Tower. It's definitely been one of the perks of my job!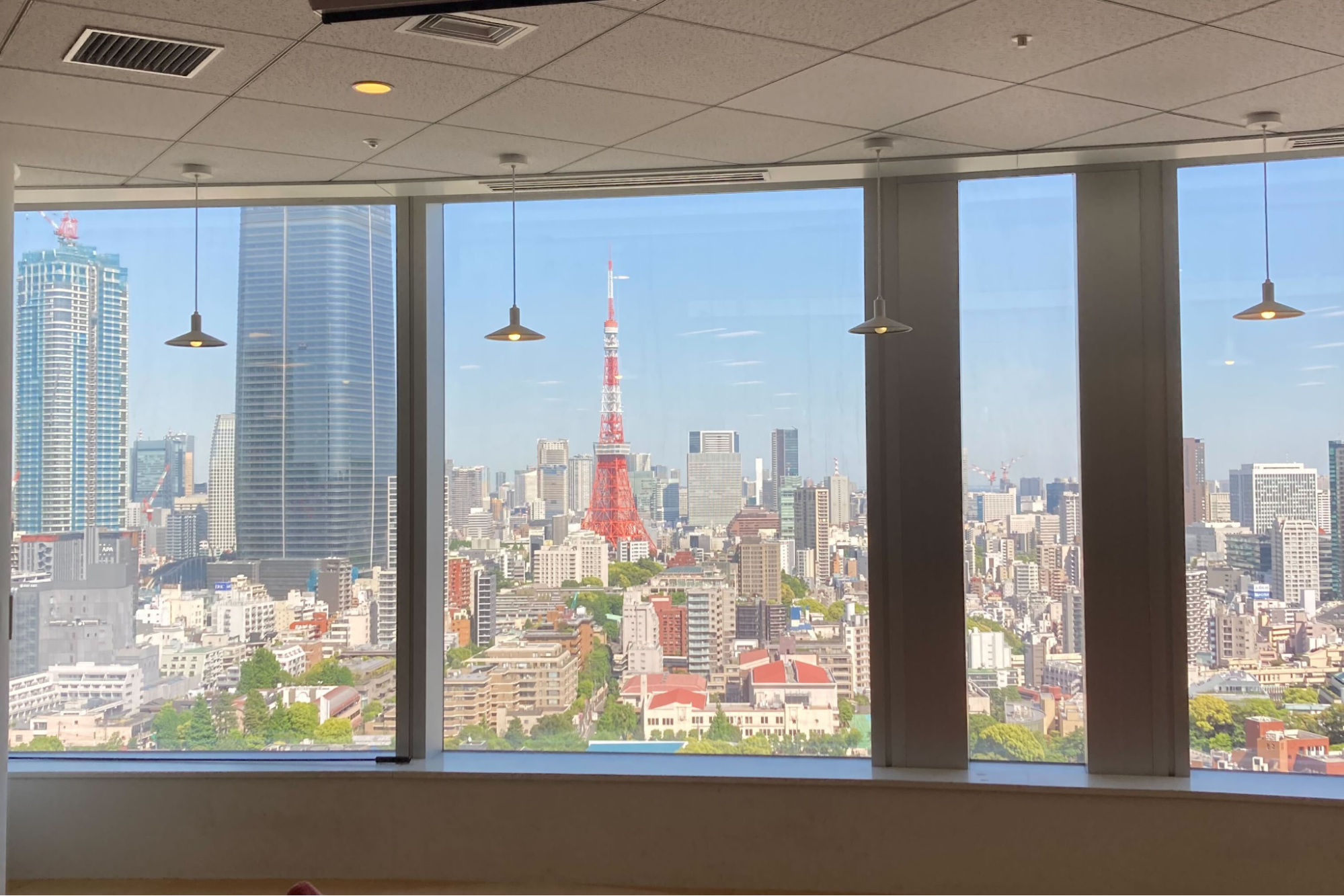 View of Tokyo Tower from the office
So far, I've been really enjoying my life in Tokyo. I didn't know much about Japan before moving here, but I luckily did not have much culture shock or huge difficulties settling in, perhaps because I already had experience relocating to a new country when I moved to Korea from Kazakhstan. Once I became a full-time employee at Mercari, I was also able to enroll in the company's language programs to start learning basic Japanese. I speak Korean, so it's been interesting for me to explore the similarities and differences between Japan and Korea language-wise as well. Japanese and Korean have similar grammatical features, which has given me a good base to work with. I think learning the language has also helped me open up more possibilities and enjoy my life here even further.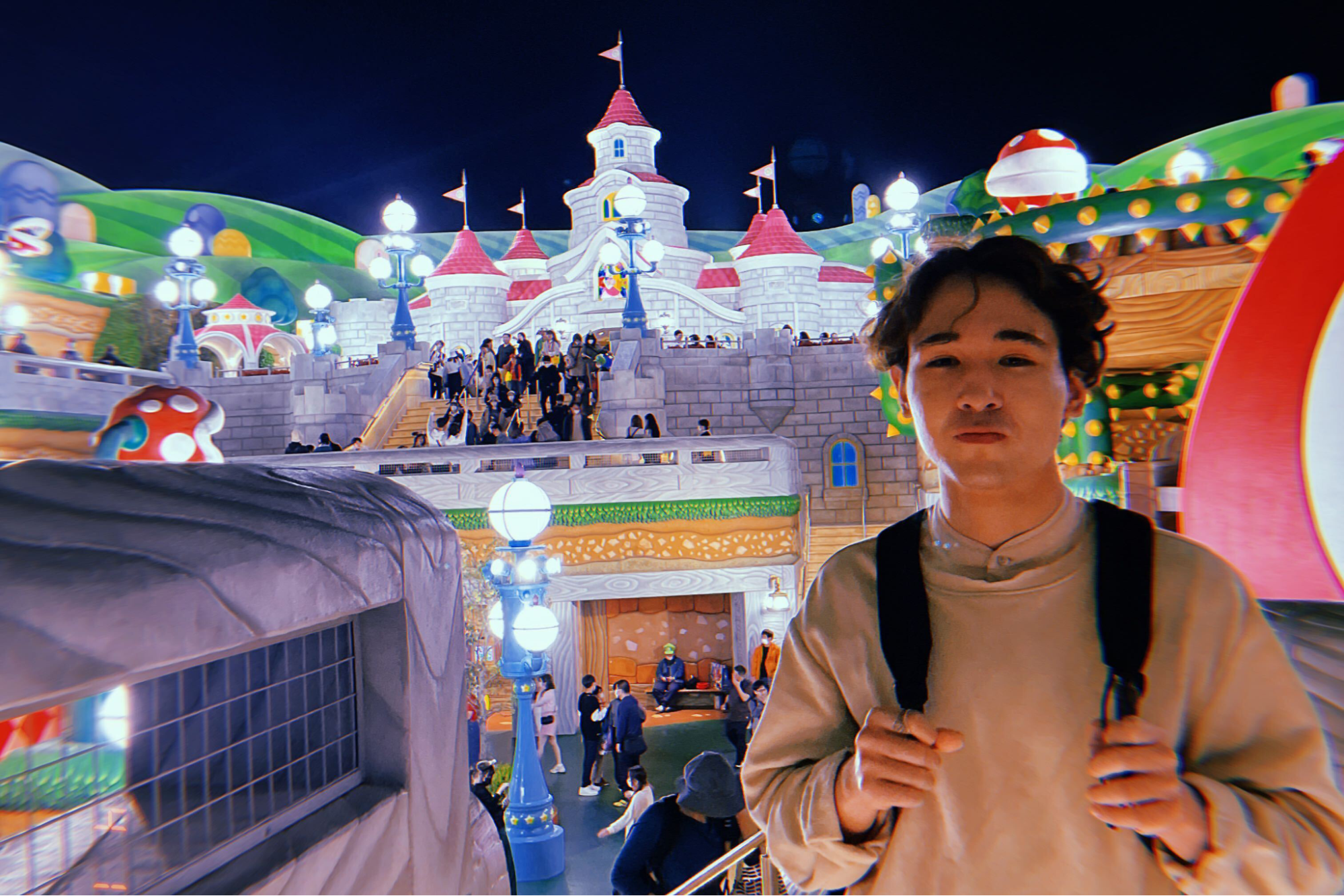 Trip to Super Nintendo World at Universal Studios Japan in Osaka
The other day, I came across a short video clip cut from a movie that went something like this:
・"Have you ever thought about going abroad?
・No.
・You should, you're young…you're free.
・My grandfather always says that's what books are for, to travel without moving an inch.
・Hahaha…"
I left my country and went to university abroad to study exactly the same books and materials that I could have studied back home. Then, I moved once more to work in a field and position that I could have found in either of the two countries I previously lived in. However, I have matured, changed, and learned tremendously in ways that I couldn't have imagined if I had stayed in my comfort zone. So for anyone who is on the edge of making the move and stepping out of their own comfort zone, I encourage you to make the jump and see what is out there.
And, if you're curious to know more about living and working in Japan, I actually like to blog in my free time—I write about tech as well as my life in Japan. Check it out here if you're interested!