Towards a Sustainable Society! The Mercari Eco Pack and the Go Green Office Movement #MercariDays
Hi, this is Maria, member of the Mercari Earth Club.
One day I received a book that I got on Mercari. I was really excited to see the nicely packed envelope and it felt like opening a Christmas present! While it was a lovely gesture of my seller to wrap the item in many layers of bubble wrap plus another layer of packaging, there was a problem. Most of this packaging could not be reused and ended up in the trash bin. As a user of Mercari myself, I often faced this dilemma: how to enjoy the convenience of online shopping, whilst being eco-friendly and avoiding packaging waste? Actually, this was a dilemma for Mercari too but in facing this challenge we also found opportunities.
On the occasion of the World Environment Day on June 5th, I am excited to announce the Mercari Eco Pack, an eco-friendly packaging alternative to sending goods on Mercari! Compared to traditional single-use paper envelope packaging, the Mercari Eco Pack is made from the same tarpaulin material used in tents and can be reused multiple times. The design is functional and convenient too.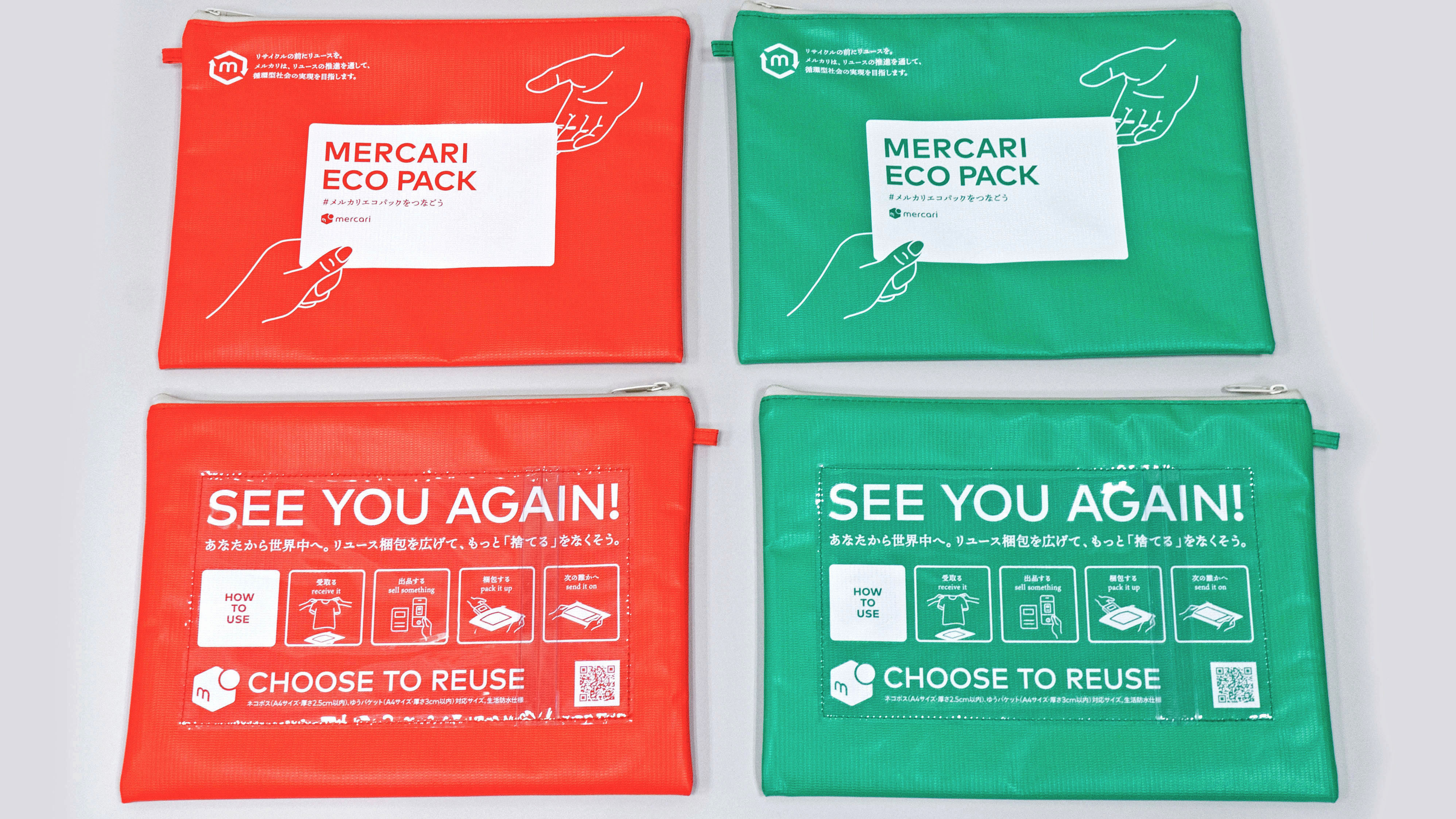 In Mercari we also want to Go Green in-house! In the office Earth Club, our members are holding Lunch and Learn sessions to raise awareness of different environmental topics. Our employees have diverse backgrounds, so it's great to discuss issues from a global perspective and what we can all do as individuals. Also, our Culture and Communications Team is introducing more eco-friendly practices in the office such as zero-waste lunches, and setting up a delivery booth with Eco Packs and space to bring back reusable materials (such as cardboard).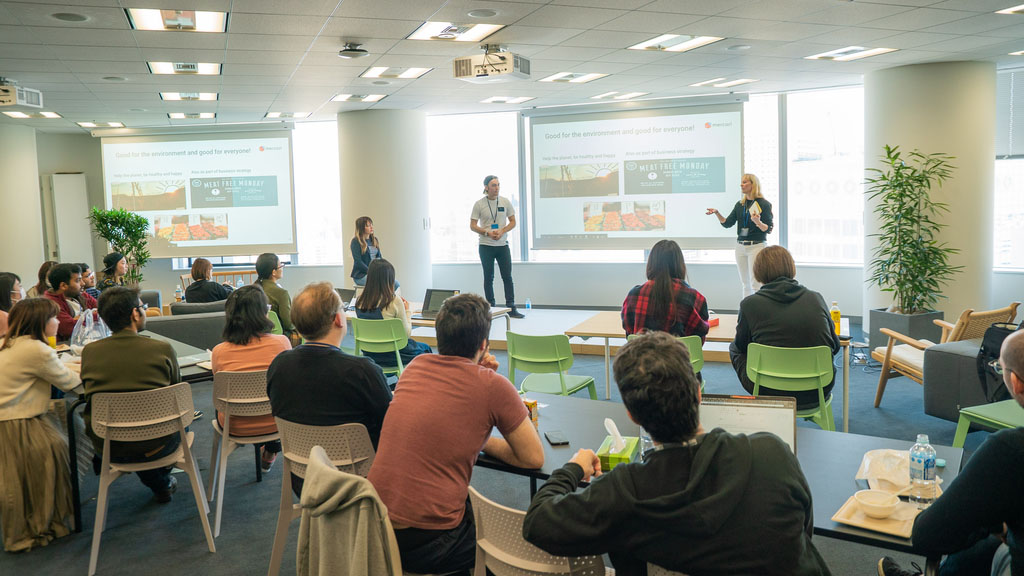 As stated by Shintaro Yamada, Mercari's founder and CEO, our mission is: Create value in a global marketplace where anyone can buy & sell. To achieve this mission, we want to focus on creating a circular economy and more sustainable society.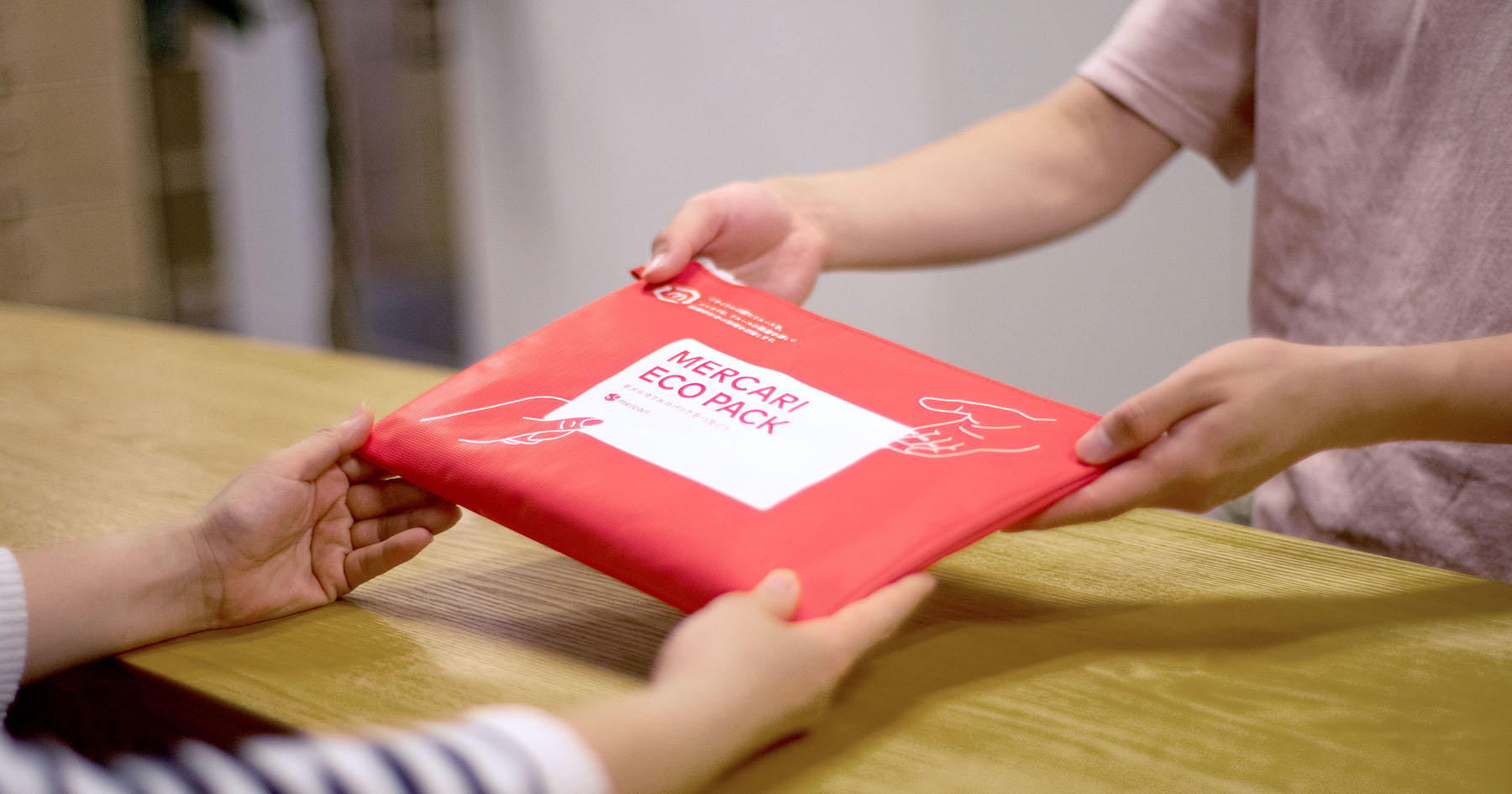 Please check our home page for more information about the Mercari Eco Pack.
See you next time for more #MercariDays