Global Engineer Meetup: How does scalable development work at Mercari? #MercariDays
Hi, I'm Madoka from the Onboarding Team!
On January 25th, we held a Global Engineer Meetup here at our Tokyo office. Global Engineer Meetup is a multilingual event that Mercari holds periodically as an occasion for engineers to share their technical knowledge and network over great food. At our latest edition of this event, we had the privilege of welcoming over 100 global engineers to our office.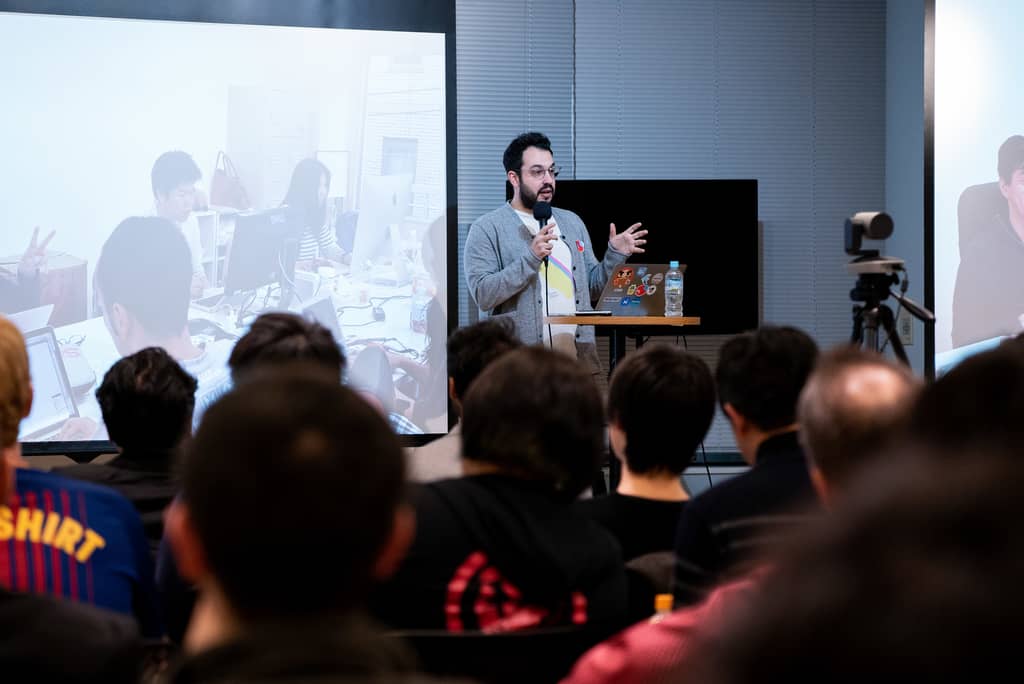 Rallat giving his presentation on scalable Android development
The theme for the meetup this time was "Scalable Software Development." This topic is highly significant to Mercari, where our systems have to deal with hundreds of requests per second, with 10.7 million monthly active users on our platform. At this event we had some of our global engineers discuss our approaches to scaling our software.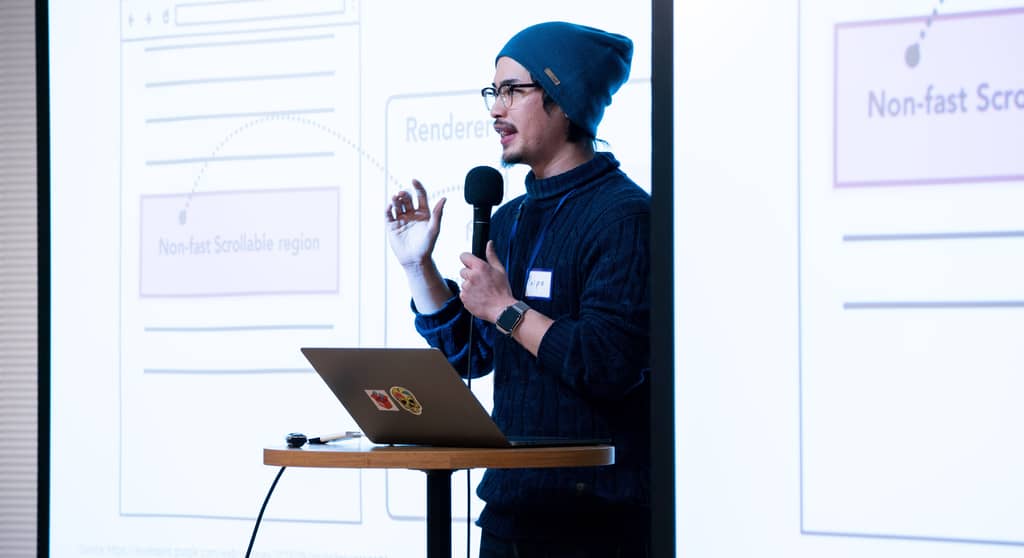 Paipo giving a talk on managing the cost of JavaScript
Rallat from our Android team talked about how taking ownership of your own code is essential for scalable development. From the Frontend team, we had Paipo talk about the managing the cost of Javascript, while Tonghui, the tech lead for our Backend team, presented about our move from monolithic to microservice architecture.
(You can check out the slides for each presentation by clicking on the links above!)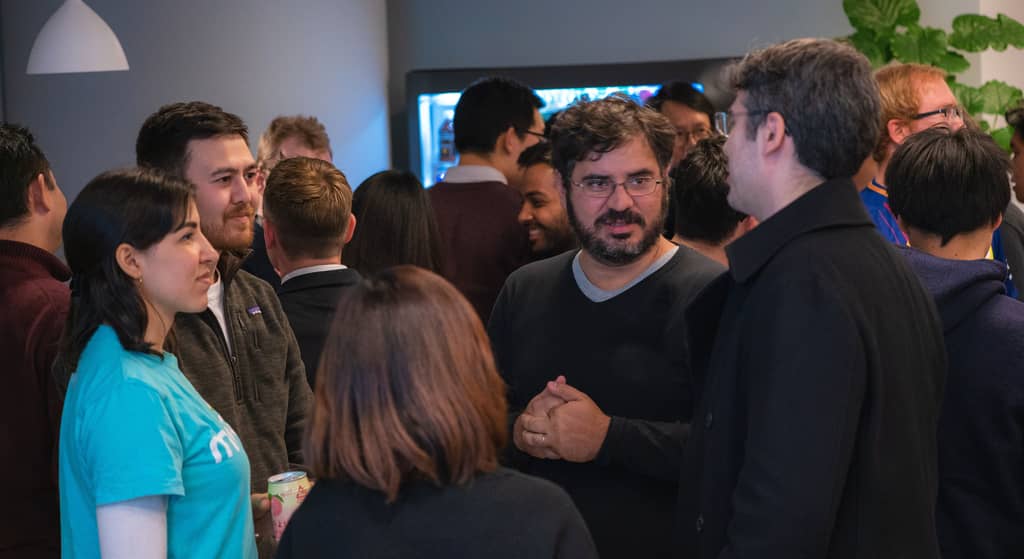 After the presentations finished, we held a networking session where attendees were able to hear more on each topic directly from our engineers.
All of us from Mercari were delighted to be able to meet amazing global engineers from all over Tokyo, and we would like to give a big thank you to everyone who took the time to participate.
We plan to hold more of these events in the future, so please stay tuned, and we hope to see you at our next meetup!
See you again for more #MercariDays (#メルカリな日々)!