Taking bold steps at work and outside the office: Mercari's skydiving club #MercariDays
One special part of working at Mercari is being able to participate in club activities. Basically, anyone can create a club if they find more than 5 people sharing the same interests.
Mustafa, the founder of the z-skydiving, is an engineer working in the Mercari JP Mobile Team. He is famous for his passion for iOS software development, and also for being adventurous, always challenging himself and trying new things. Mustafa shared his experience: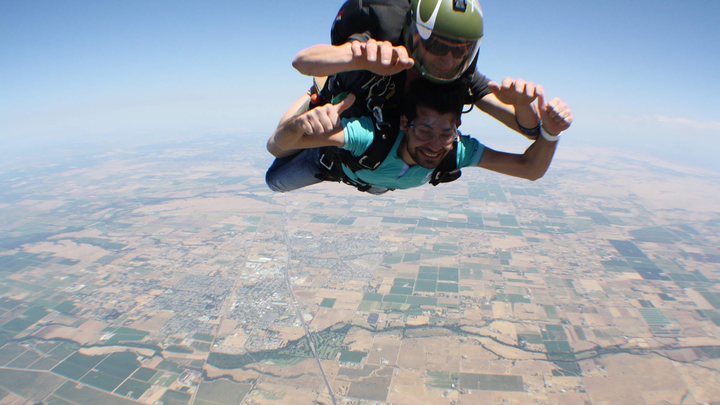 "I have wanted to try skydiving in Japan and share this breathtaking experience with my colleagues, so I decided to create a skydiving club in Mercari. I always prefer to be in good company in such exciting moments, and I am sure it is never the same amazing experience without good friends. Honestly speaking, I didn't expect anyone to join me because many people consider it a frightening activity, but I was extremely surprised and happy when 14 people joined."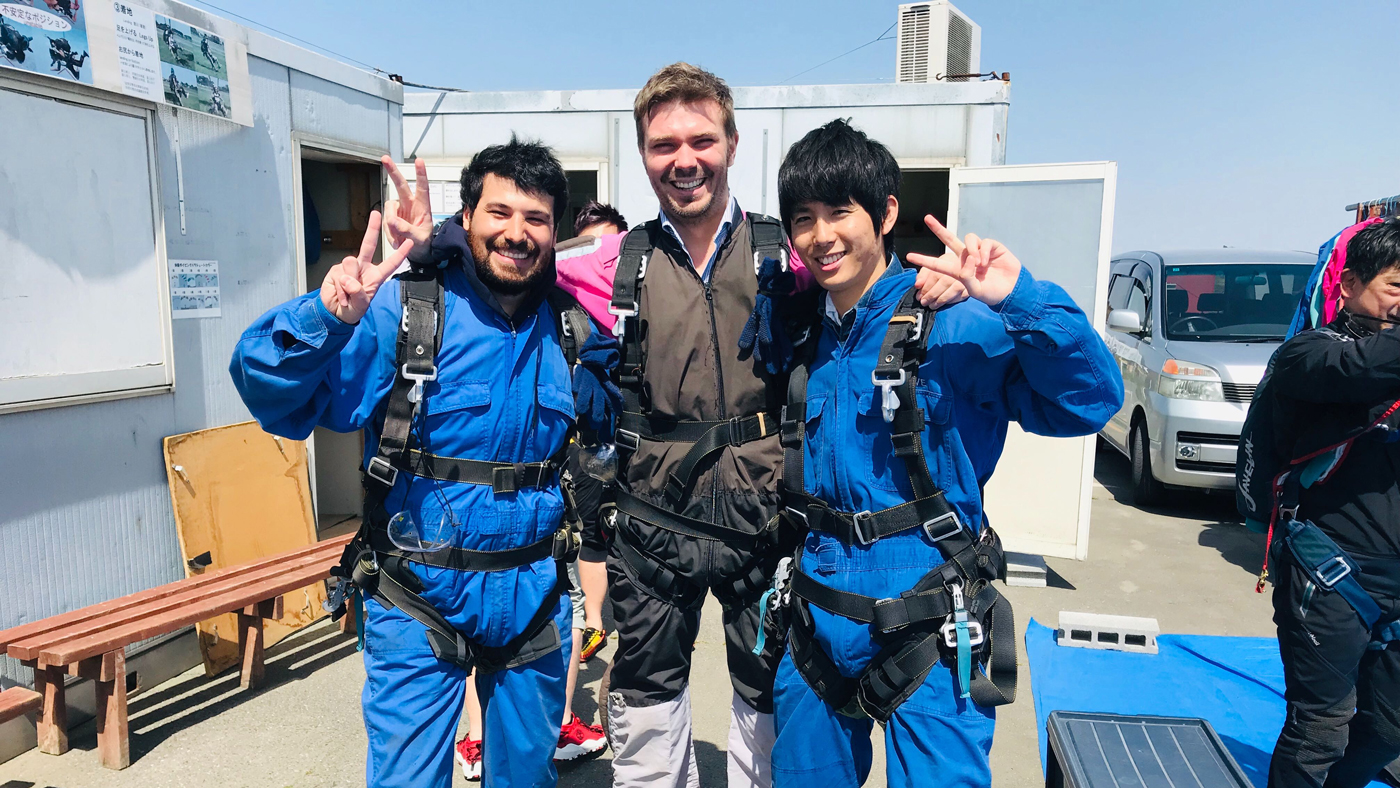 There is a saying: "courage is having fear and doing it anyway". Like real life, in skydiving, the anticipation of the event is more terrifying than the event itself, but once we make the first step we are able to change it into a rewarding experience. And when doing it with colleagues, it can also be a great bonding experience.
Alex, a translator and interpreter of the Global Operations Team was one of the participants in the skydiving jump last spring. He told us about his experience:
"I've always wanted to try skydiving but just never found the opportunity. Mustafa was kind enough to create the skydiving club, gather lots of members, and plan a trip for us all. It was the perfect opportunity for me to finally jump, and I'd get to do it with my friends from work!"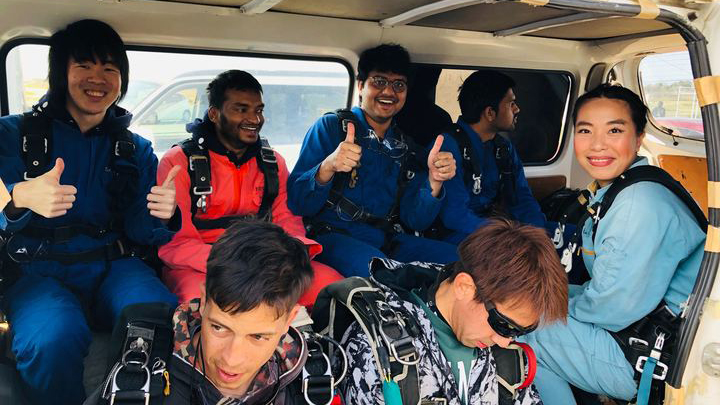 "What I got from this experience was a big reminder that I have some really amazing colleagues. We all work hard in the office of course, but at the end of the day, we're all just looking to have fun and enjoy our lives to the fullest. Being able to experience this with my colleagues and share all these different emotions was really special, and something I never thought I'd have the chance to do."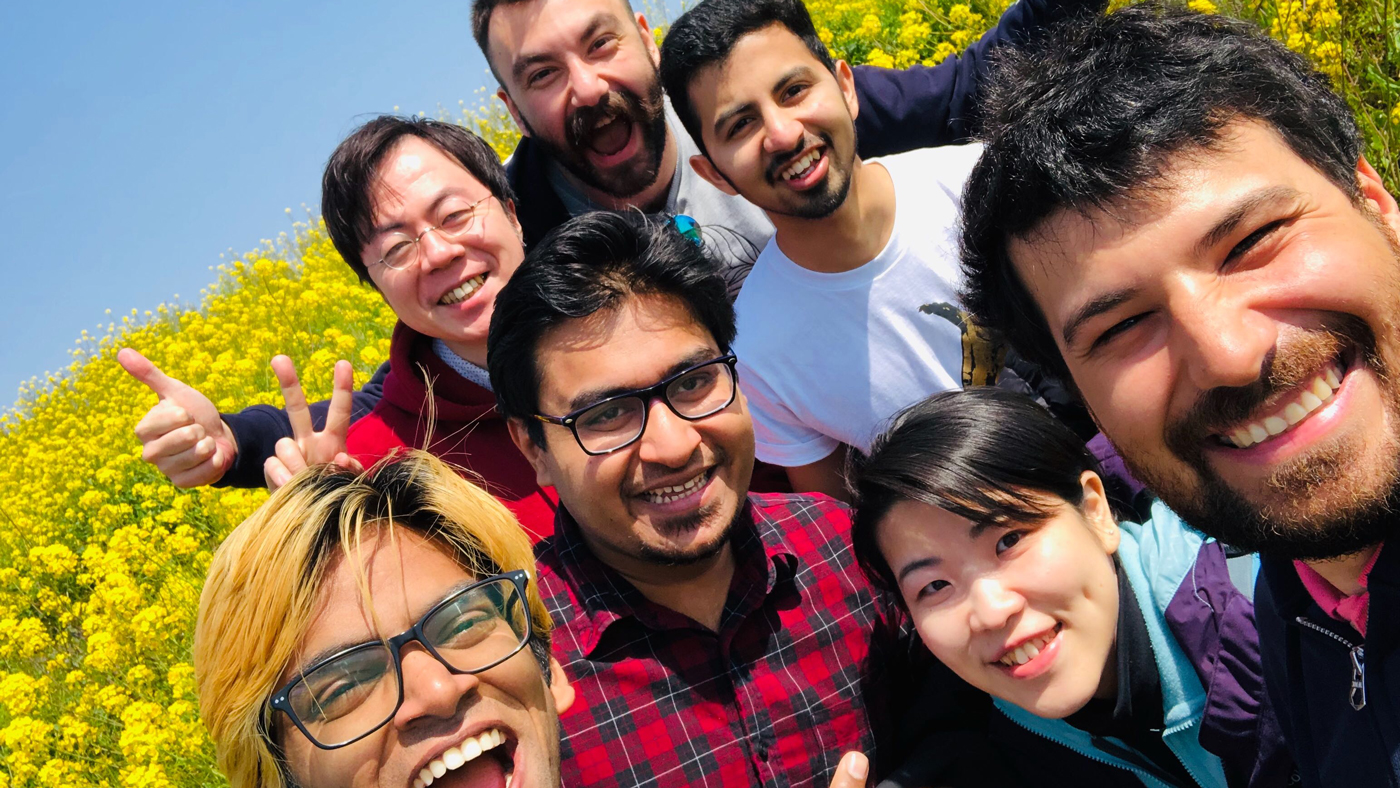 One of Mercari's values is Go Bold, which encourages members to embark on new challenges and expand their boundaries. Our teams consist of members from many countries and diverse backgrounds, so going bold, trying new things together in our everyday work, and joining club activities, help towards building stronger bonds and stronger teams to create the best product possible.
We will introduce another club activity next month. See you again for more #MercariDays!