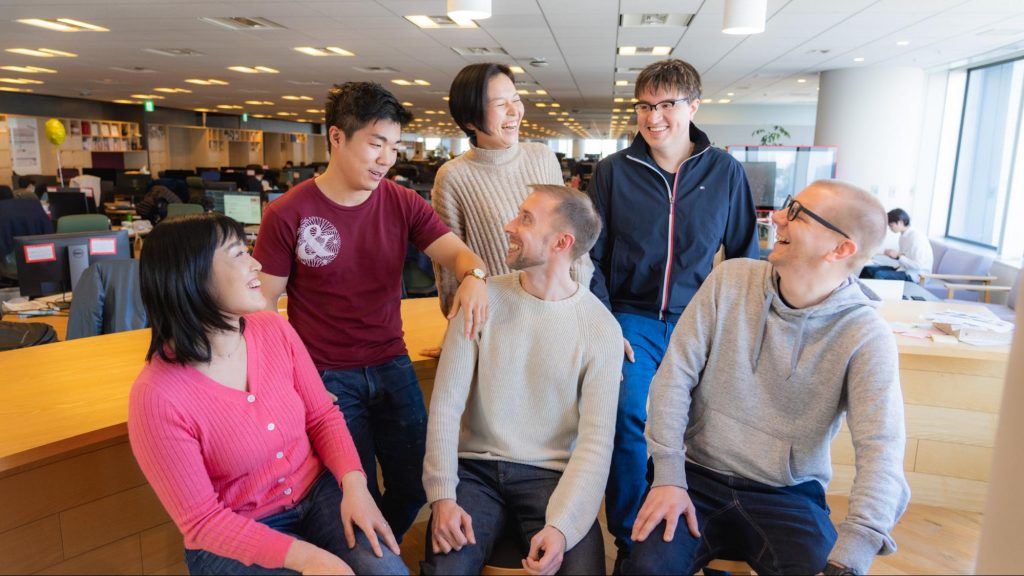 Using Yasashii (Easy & Kind) Tips to Communicate Better while Working From Home
Disclaimer: This interview has been conducted online. All Mercari employees are currently working from home as stated in our CEO statement in regards to the Novel Corona Virus.
Hi, this is John from LET.
Like many other companies around the world, Mercari has made the transition to remote working due to the ongoing COVID-19 crisis. To support effective and efficient communication in this new working situation, the Language Education Team (LET) shared its Yasashii + WFH Communication Best Practices company wide.
In today's Mercan article the LET members leading the initiative, Masayo Wilson and myself, will share the practices we took in order to ensure that our diverse teams can navigate the transition to working from home successfully.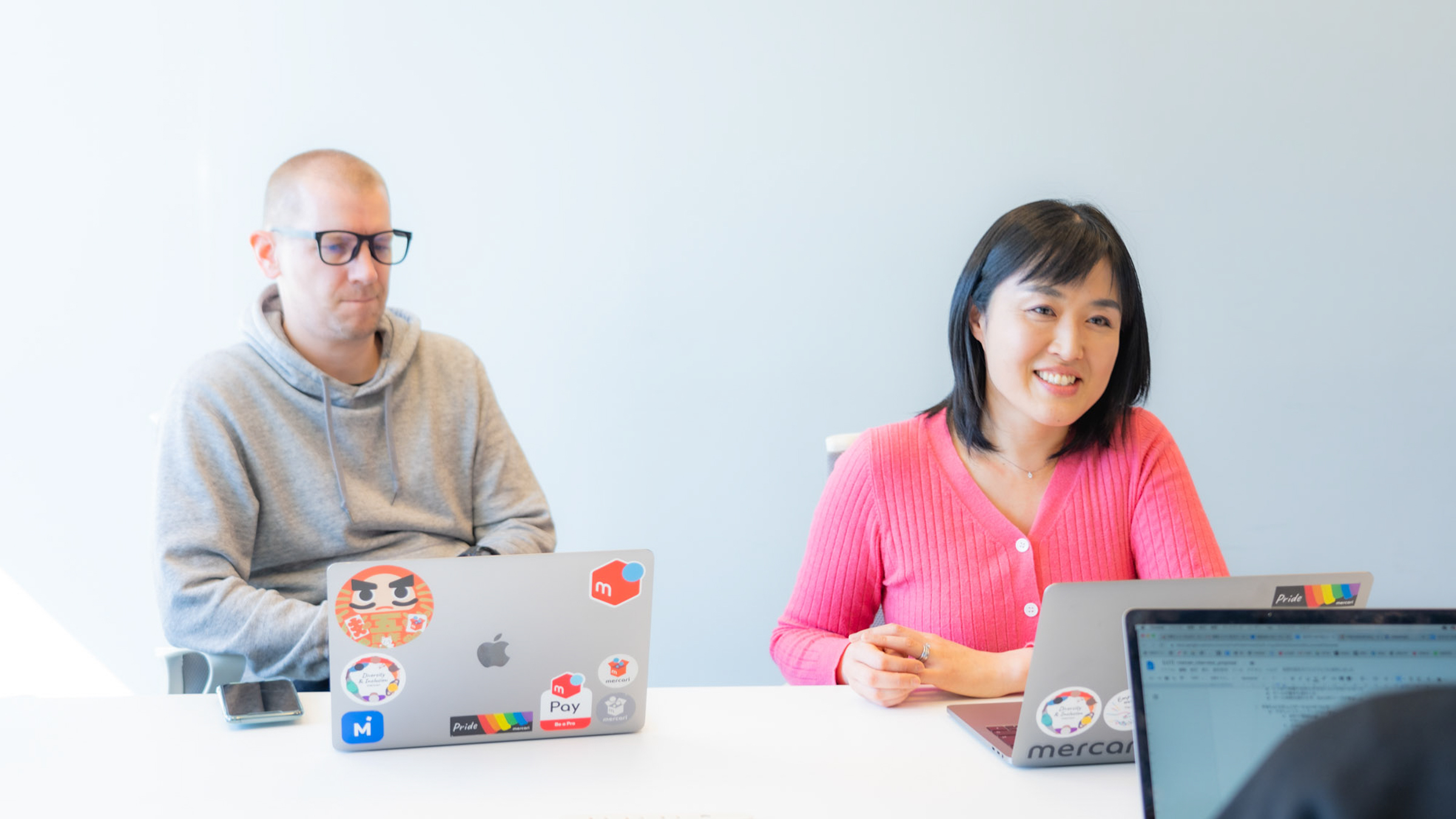 John & Maz(LET)
What is Yasashii Communication?
LET's primary role is to provide English and Japanese education programs for Mercari employees. However, as discussed in previous posts here, LET has also been conducting Yasashii Communication training sessions for teams that use both English and Japanese, but not everyone on the team is fully bilingual. The training provides tips that help native speakers modify their language to make it easier to understand for people still learning the language, in other words how to make it more yasashii – which means "easy and kind" in Japanese.
LET believes that communicating in an easy and kind way is even more important now. Online communication – either by text on Slack/emails or when using Hangouts or Slack calls – is what makes working from home possible. But in-person communication is usually faster, smoother, and leaves less chances for misunderstanding. To overcome this challenge, LET is recommending that people make an extra effort to communicate in a way that makes their thoughts clear to everyone else.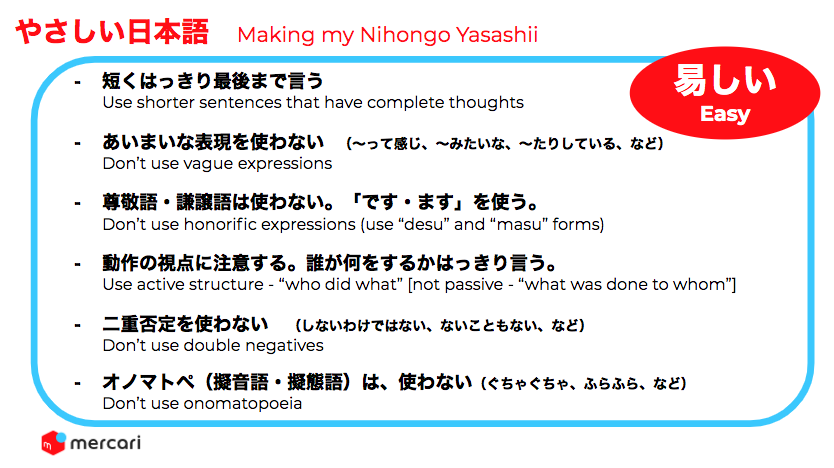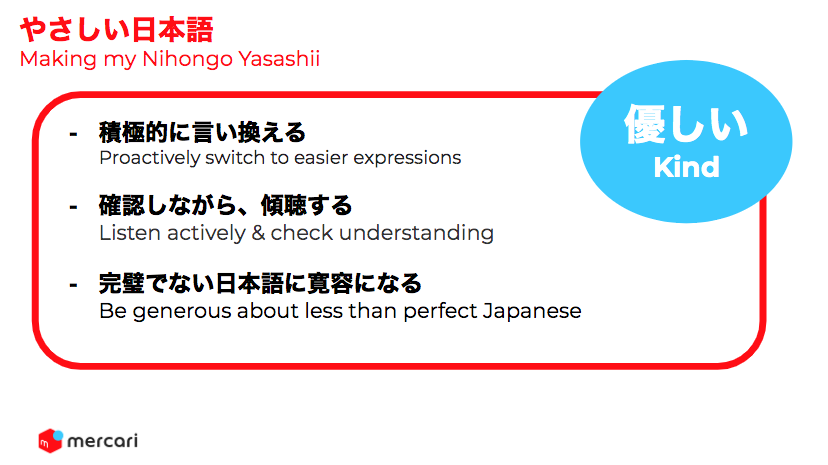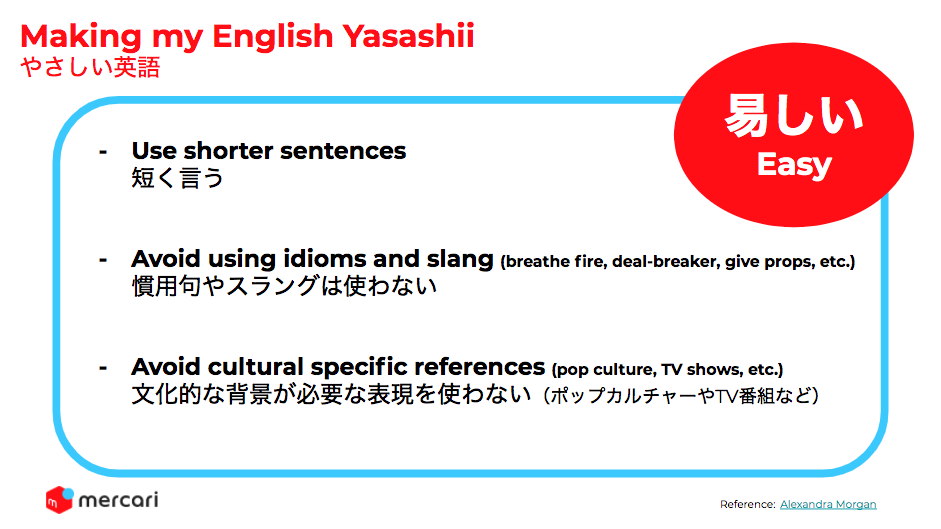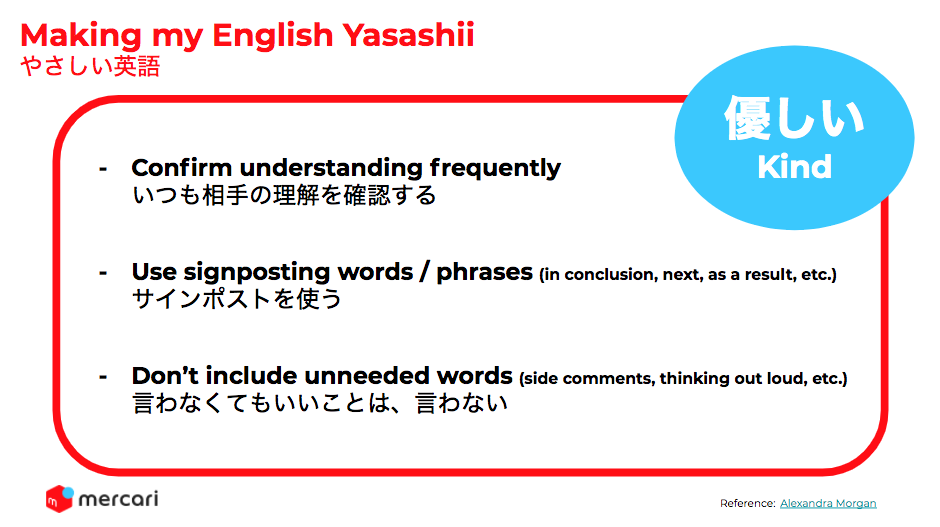 How did we develop the WFH Best Practices?
As soon as WFH started, as a team LET started experimenting with different guidelines to make sure our team communication was still effective. Through trial and error we developed some best practices and then shared them with several other teams to get feedback. We also sent out a survey asking for best practices or tips that other teams had and then compiled all of that information along with our Yasashii Communication tips.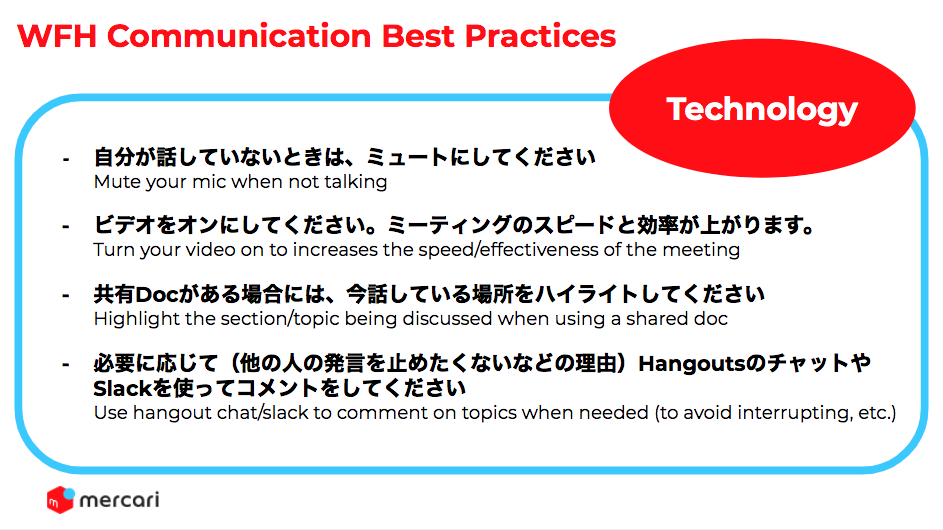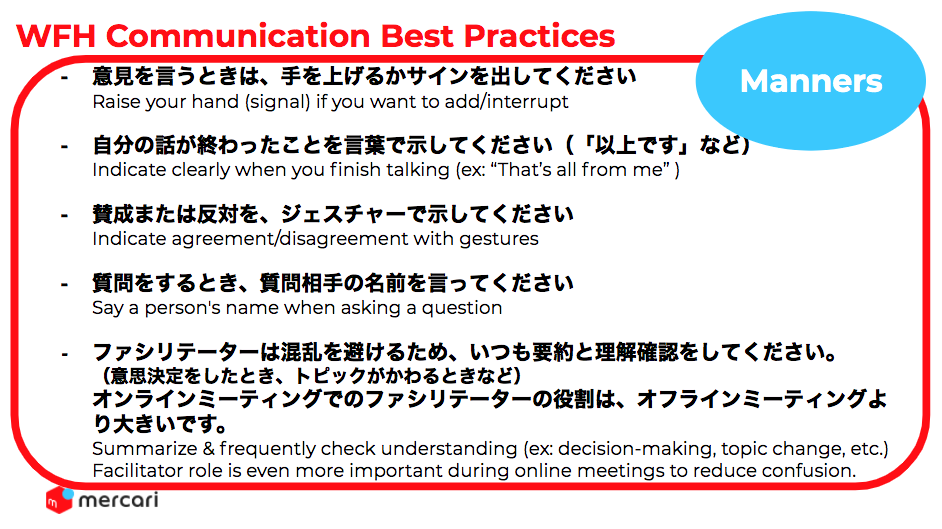 What can you do?
LET hopes teams outside of Mercari take a look at these best practices. But more than adopting them as they are, LET encourages everyone to think about their own best practices. Even if you or your team has some best practices, are they clearly written out? Are they clear to everyone in your organization? We strongly believe that now is the time to write them out in a way that makes the best practices usable for everyone.
For more details, please take a look at the complete Yasashii + WFH Communication Best Practices guide which is now open to the public on GitHub.