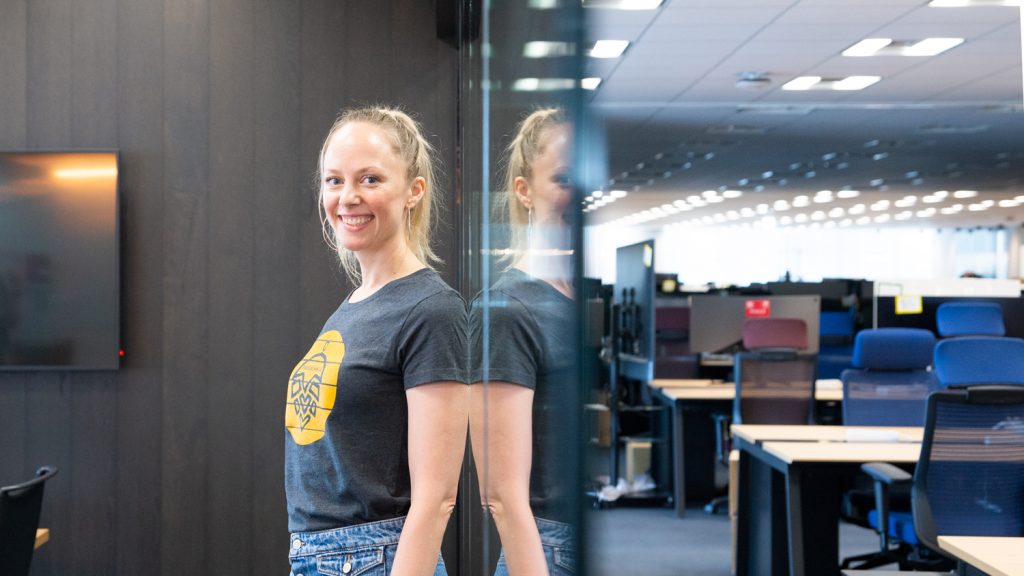 Helping Mercari Become a Development-Oriented Organization: The Background and Successes of Two Taskforces
The Mercari Group aims to be a nurturing organization. Now, the question that may come to mind for many of you is "how?" This question also came up within the Mercari Group, and after many discussions, the first step towards becoming a nurturing organization was decided: taskforces made up of volunteers.
These taskforces focused on two things: new member onboarding and manager development. While these do tend to pose issues, why these two points in particular? And wouldn't it be faster to just create a dedicated team to work on building a nurturing organization?
In this article, we interview Maya Tanaka, who led the launch of these taskforces. Read on to find the answers to these questions and more!
*Masks were worn during this interview, and only removed to take pictures.
Featured in this article



Maya Tanaka

Born in Hokkaido and attended elementary school in Japan before moving to the US. Lived in Minnesota from the age of 10, and after graduating from university in 2004, worked in Sendai City as a Coordinator for International Relations, where she handled translation, interpretation, and planning of international exchange events. In 2008, she began work as a relocation consultant at a company supporting people transferred to Tokyo from overseas. Starting in 2011, she worked for four years at LIFULL Co., Ltd. as an executive assistant to the CEO and a member of the international operations division, and in 2015, moved to Bangkok where her husband was transferred. There, she worked as a volunteer in PR for a local NPO. In 2017, she returned to Japan and joined Mercari. Currently, she is the manager of Merpay's Global Operations Team, which handles translation and interpretation.
---
The goal: create a solid foundation
– The first question I'd like to ask is this: In aiming to become a nurturing organization, why use taskforces? Employee development is a very important part of any company, so I imagine you could have created a dedicated team to focus on it fully.
We did consider launching a dedicated team for it! But if we did that, we'd blind ourselves to outside opinions. Everyone has their own opinions about the organization, so it can become overwhelming. If you know that so many people are going to have something to say, it would be better to use a structure that can listen to them and create a solid foundation. And in January 2020, Daniel Silva (manager, Mercari's Global People Operations) and I gathered volunteers and launched these taskforces.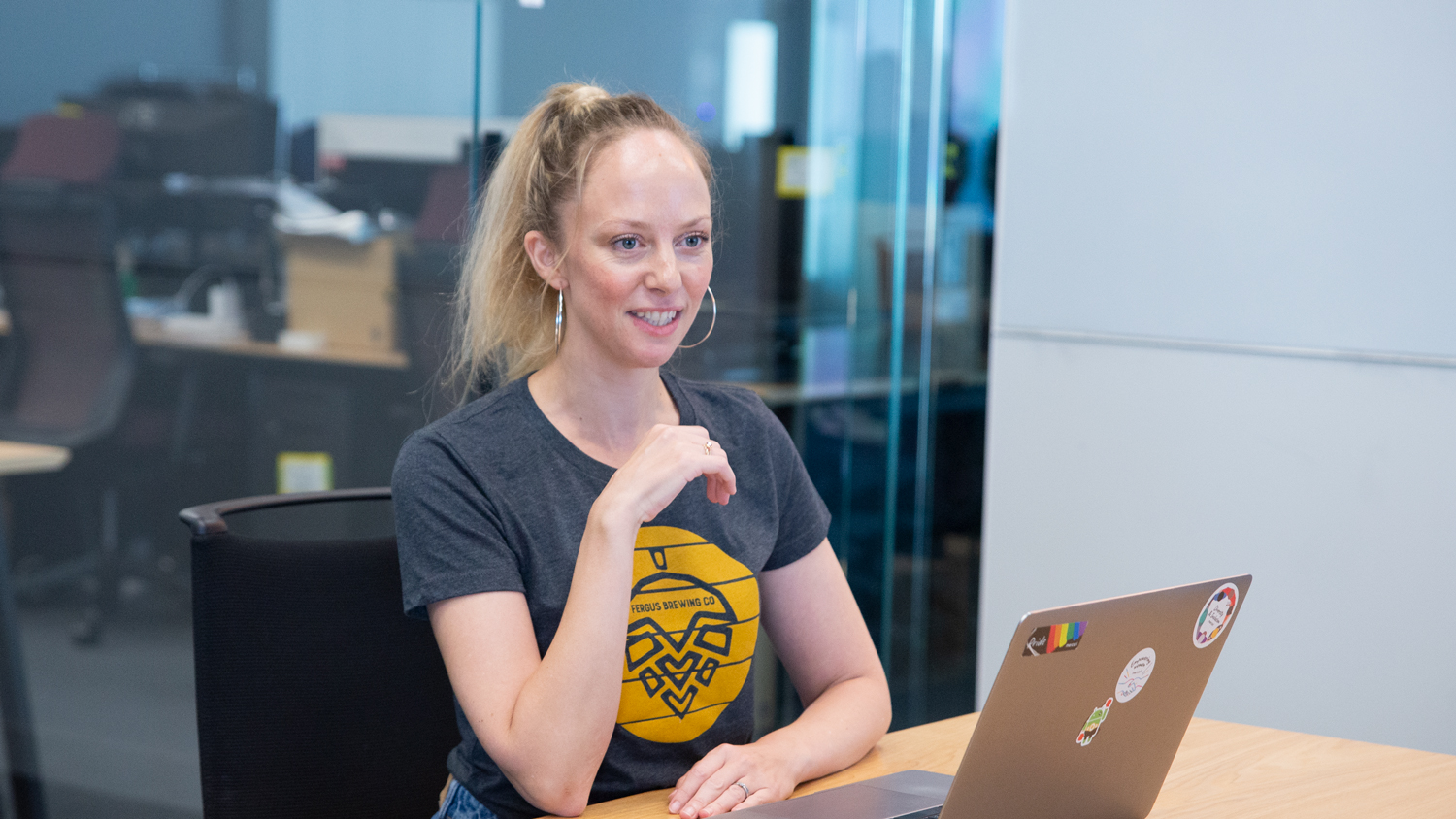 Maya Tanaka
That's right. The taskforces were originally created within People & Culture, the division that includes teams like HR and Payroll. This division has something called "20% projects", where you can use 20% of your time to work on a project you're interested in outside of your regular scope. We used this for the taskforces. I myself am the manager of the translation and interpretation team in Merpay. Even before this, I had been promoting development and internal training, and I was interested in the "nurturing organization" concept Mercari was trying to reach, so I participated in the launch of the taskforces. Also, the overall goal of these taskforces was to create the foundation for a nurturing organization, but there was one more…
– One more?
In People & Culture, we wanted to create a system for internal transfers. But that's a pretty big system reorganization, right? So it's tough to try and push forward with it all at once. We were trying to come up with a way to use 20% projects to get people to try out other kinds of work and gain new motivation, and these taskforces were perfect for that.
Challenges faced in onboarding and manager development
– The goal of these taskforces was to create the foundation for a nurturing organization. Why did you choose to first focus on new member onboarding and manager development?
These two areas received low scores in a company-wide survey. At the same time, they're very important in creating a good organization. That's why we decided to focus on these two things in particular as a starting point. For new member onboarding, up until now, each team and member did things differently. There were cases where new members weren't receiving enough onboarding support. Mercari is a pretty hands-off organization, so members are encouraged to go out and find the information they need for themselves. But as the scale of the organization grows, not being able to see how onboarding is going in each team poses a risk. In this taskforce, we tried to create an overall process that wouldn't rely so much on individual teams or team members.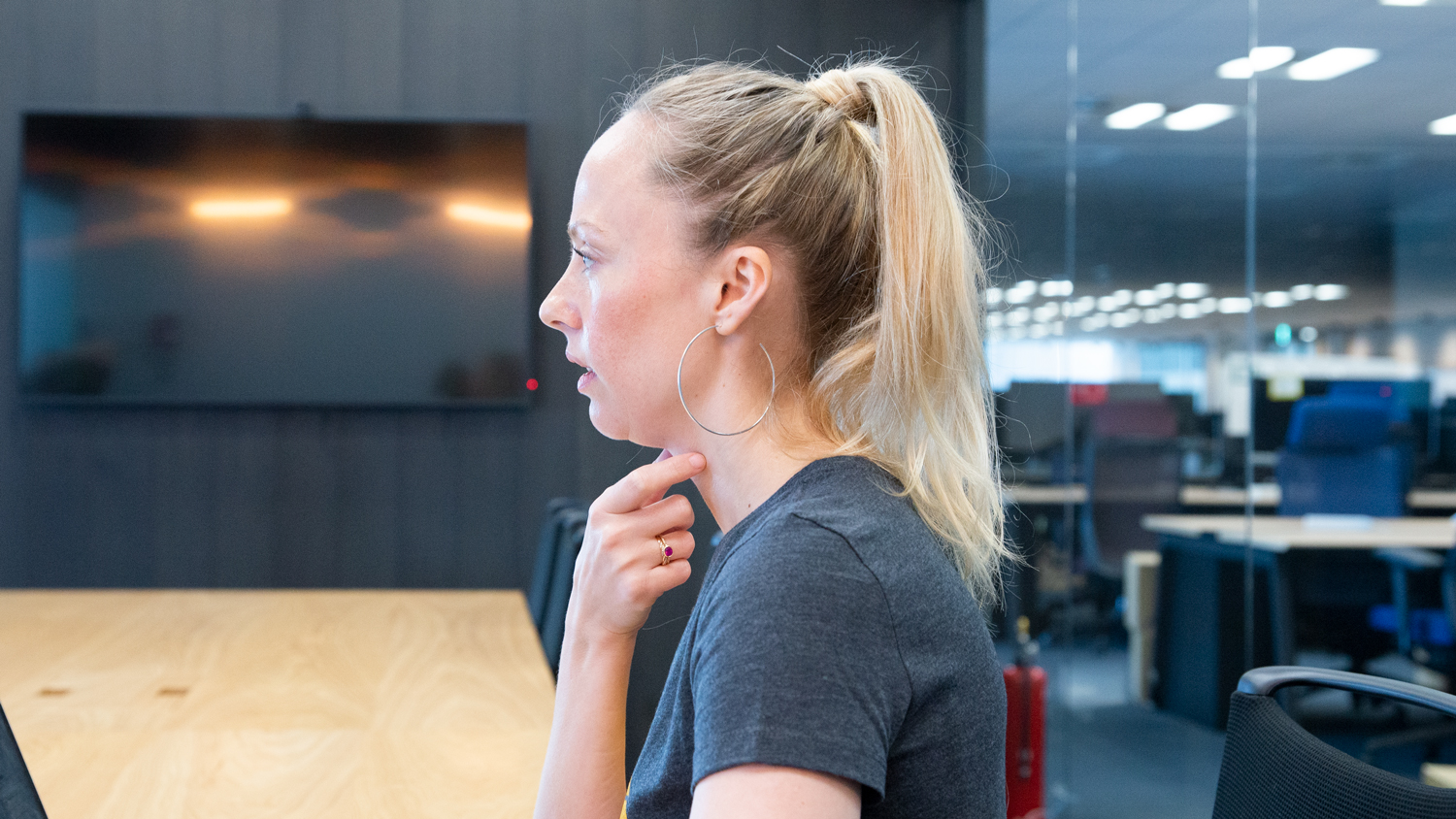 Then there's manager development. The main issue here was that there weren't any clear role models within the Mercari Group, and management skills differed from person to person. The overall principle, that a manager's role is to maximize the achievements of their team, was clear, but there weren't any specific expectations. So employees who were nominated to become managers would try imitating the managers they'd had before, or just dive in and see what worked.
But most of all, managers are involved in every stage of the process for employees, from the day they join to the day they leave. We realized that if we focused on manager development, it would help the team and its members to develop as well. That's why we decided to focus on managers first, and focus on creating development programs.
The difficulty of starting from scratch, and the unexpected impact of COVID-19
I was in charge of the manager development side. It was definitely something I wanted to do, but I was also rather worried about whether I'd really be able to do it.
– Your main work was translation and interpretation in Merpay, right?
That's right. Both translation and interpretation involve taking something that already exists and turning it into English or Japanese, right? So this was the first time I had ever taken on a project that involved creating something from scratch. The Mercari Group hadn't done manager development before, so we had to come up with a strategy and incorporate it into training programs, but I ended up having far more ideas than I first thought. (laughs) And since it was a 20% project, our resources were limited. We really struggled to narrow down the scope of the project.
One thing I thought went really well was that we involved many different stakeholders from an early stage. When we were still in the concept phase, we constantly reached out to whoever we could to hear their input. Thanks to that, when we announced our strategy to all managers, no one objected at all. In fact, we had a lot of managers coming up to us and telling us how impressed they were. We were all really happy about that.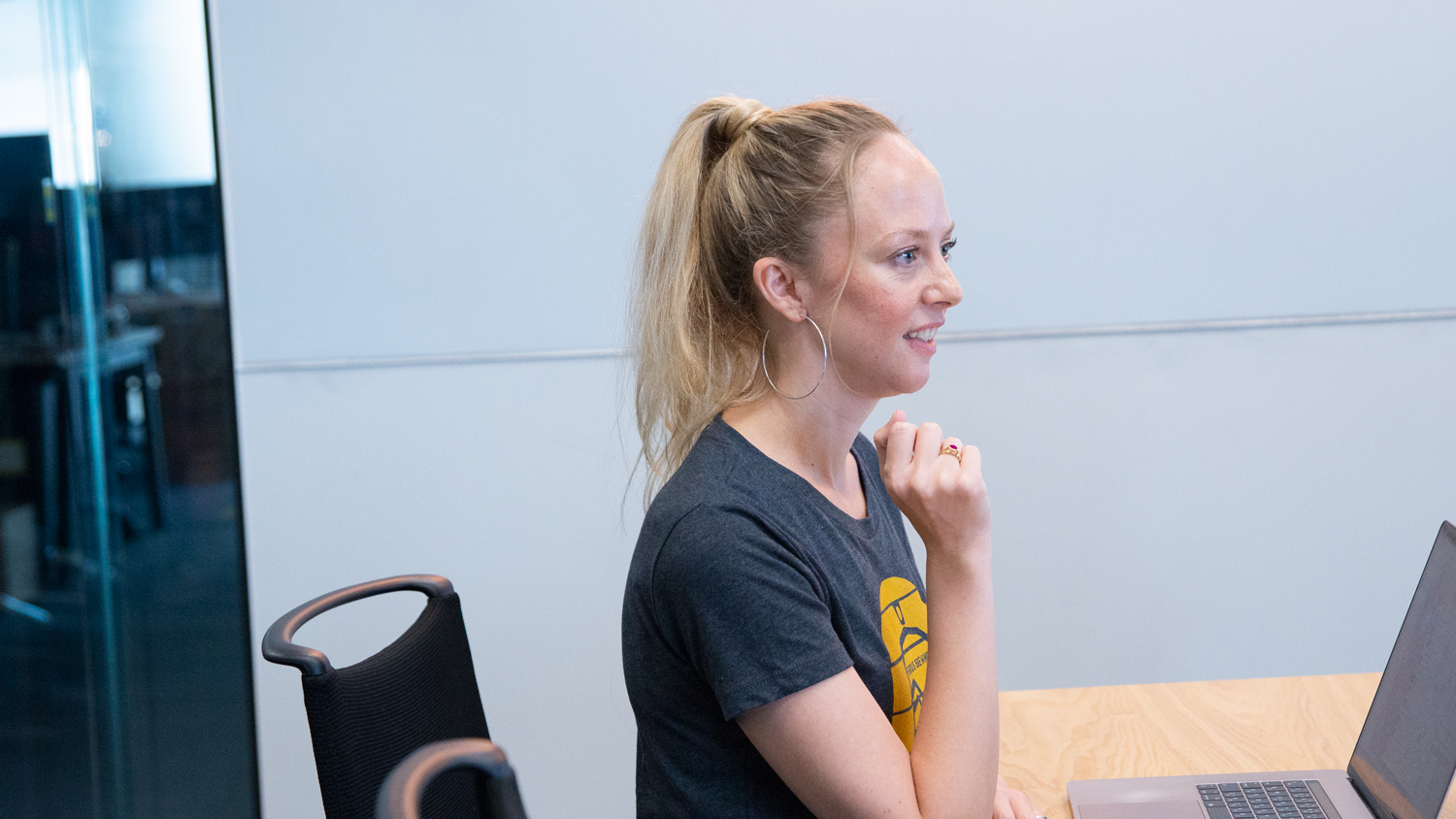 On the other hand, the new member onboarding taskforce spent most of their time cleaning up what was already there. Like I said earlier, onboarding was mostly left up to each individual division, so the process wasn't centralized within any one organization. To fix that, the taskforce created a new member onboarding checklist. The list contains specific actions like tasks the new employee should complete and questions to ask other members, so anyone can look at it and see what they should do next.
After a lot of hard work, we finally finished our strategies. We were planning on starting the training around March, but then COVID-19 hit Japan…
– Oh no!
We were expecting to do both manager training and onboarding offline. When COVID-19 first hit, we decided to postpone the training and wait it out, but after a while we realized that Mercari's work style would be moving online for the foreseeable future, so we decided to just take the plunge and change the training style and content. In order to test whether the training content would work online, we took a step back and rethought our approach.
– What were some of the big changes you made?
We held all manager training online. Because of that, we made sure to give everyone opportunities to actively participate. Throughout the training, we would call on specific participants to ask what they thought or if they had any questions, and included plenty of interactive activities. As a result, we could see that everyone was able to stay focused and better understand the content, and I think the quality of the training itself even improved.
The onboarding taskforce also moved everything they had originally planned to do offline to an online format. The best part of this was an "online newcomer happy hour". When onboarding is done entirely online, new employees don't get to meet face-to-face, but thanks to this online happy hour, members joining at the same time were able to connect with each other. It showed good results as a way to provide mental support to new members.
The taskforces end here. But…
– How were the results of the taskforces?
We held three manager training sessions, with 51 managers total. In particular, the people management training we held over two full days had a large impact. We had 17 managers participate in that training. We sent out a survey after the training, and got really good results: a score of 4.9/5 in "Do you think you will be able to use what you learned?" and a score of 4.6/5 in "Would you recommend this training to other managers?"
Personally, I think one of the best parts of the taskforce project itself was that it helped the members who participated improve their own skills. Everyone involved tried things they had never done before, and worked with members from other teams. I wanted to do whatever I could to help the members stay motivated and do what they wanted to do, so in our regular 1-on-1 meetings, I checked in with everyone regarding their workload and the direction of the project. I was careful not to let everyone's sense of ownership and motivation drop. When it came time for feedback at the end of the project, many members said that they felt they had grown and expanded their horizons.
On the other hand, even now after finishing the first stage of the project, I'm still not sure whether or not I really handled the team well. The members were all from other teams, so it was difficult for me to see the workload they had for their main jobs. Everyone in the taskforce willingly volunteered, so they definitely had the motivation. But I wanted to be sure they weren't overworking. Ideally, each member would be spending 80% of their time doing their main work, and 20% of their time on the taskforce, for a total of 100%, but…I held frequent 1-on-1 meetings with the taskforce members to check in, and honestly I feel like everyone was doing more than 100%.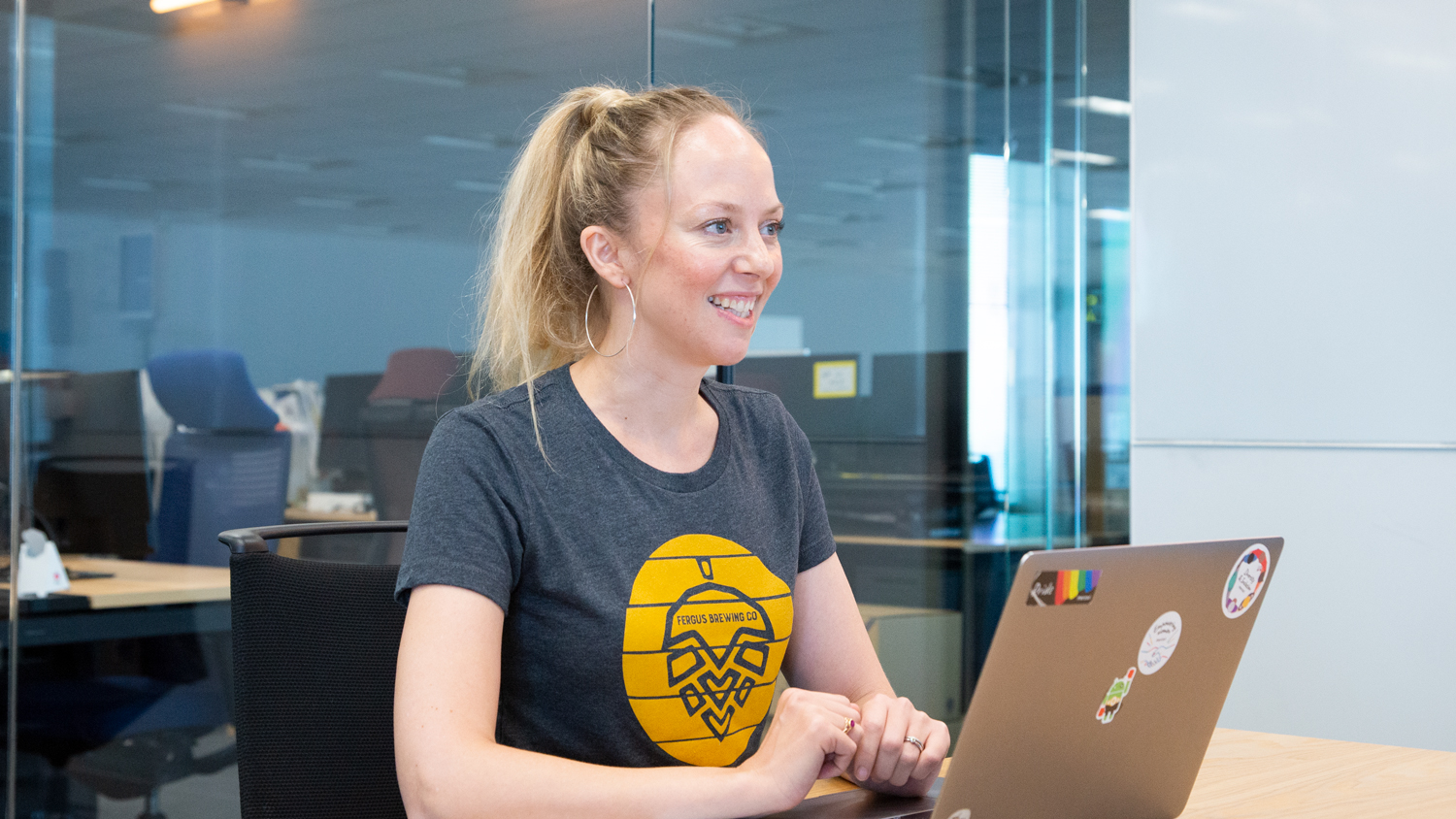 – Will the taskforces continue in the future?
No, the taskforces aren't meant to be long-term. The manager training and new member onboarding initiatives we focused on will be passed on to the new People Programs Team! And get this: three members who participated in the taskforces are joining that team. Remember the other goal I mentioned of internal transfers?
– Oh, wow!
What we achieved in these taskforces is only the first step to becoming a nurturing organization. I want the new team to keep this momentum going and to take on things we weren't able to do in the taskforces, in order to make the Mercari Group an organization where everyone can grow. I have faith that Tutti Quintella, the manager of the People Programs Team, will make that happen!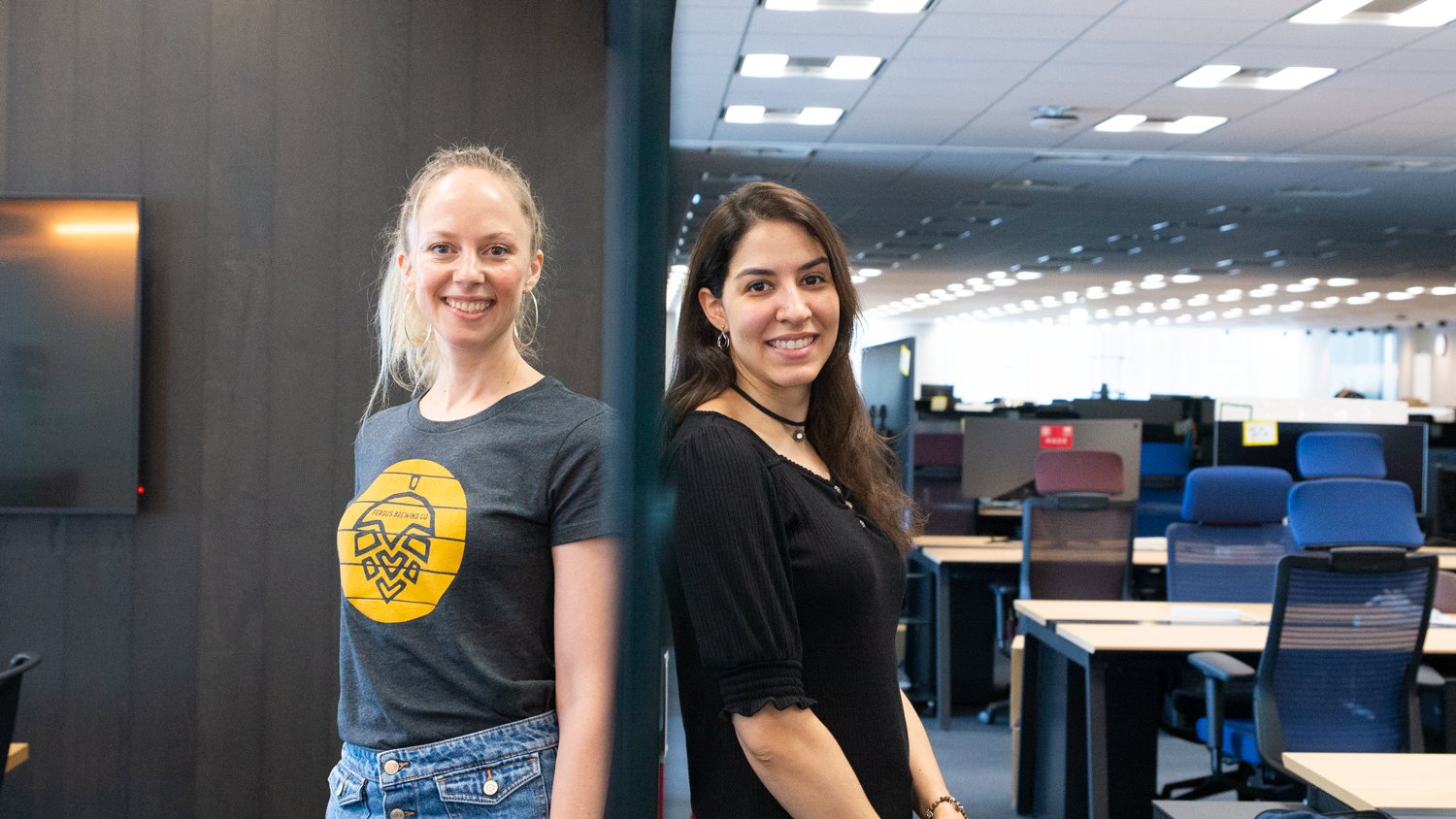 Maya Tanaka、Tutti Quintella
<Tutti Quintella's Comment>
Our team already had responsibility for D&I (Diversity & Inclusion), with the new team People Programs, we incorporated the area of L&D (Learning & Development), carrying on what the task-forces have started.
People Programs mission for the upcoming year in each area is:
D&I
・ Attract, develop and retain diverse talent by promoting inclusive workstyle policies, a safe/comfortable work environment, and development opportunities for diverse members.
L&D
・ Bring Mercari leadership to high-standards of performance according to our company values and management pillars (strategy, execution & team).
・ Enable high-performing diverse teams. Ensure an inclusive team environment where everyone has fair chances of success.
Data & Mechanisms
・ Ensure all of our efforts are strategically planned and unbiased by informing all teams with D&I and L&D data analysis.
・ Find ways to make our efforts scalable and efficient, maintaining standards of quality, effectiveness and satisfaction.
On the L&D side, we are leveraging the foundation that the task-forces created and building on top of it. Our focus now is to scale the leadership trainings and on-boarding practices to the whole company, making sure they are sustainable in the long-term. We also plan on creating additional programs to fill in the remaining gaps to achieve our mission.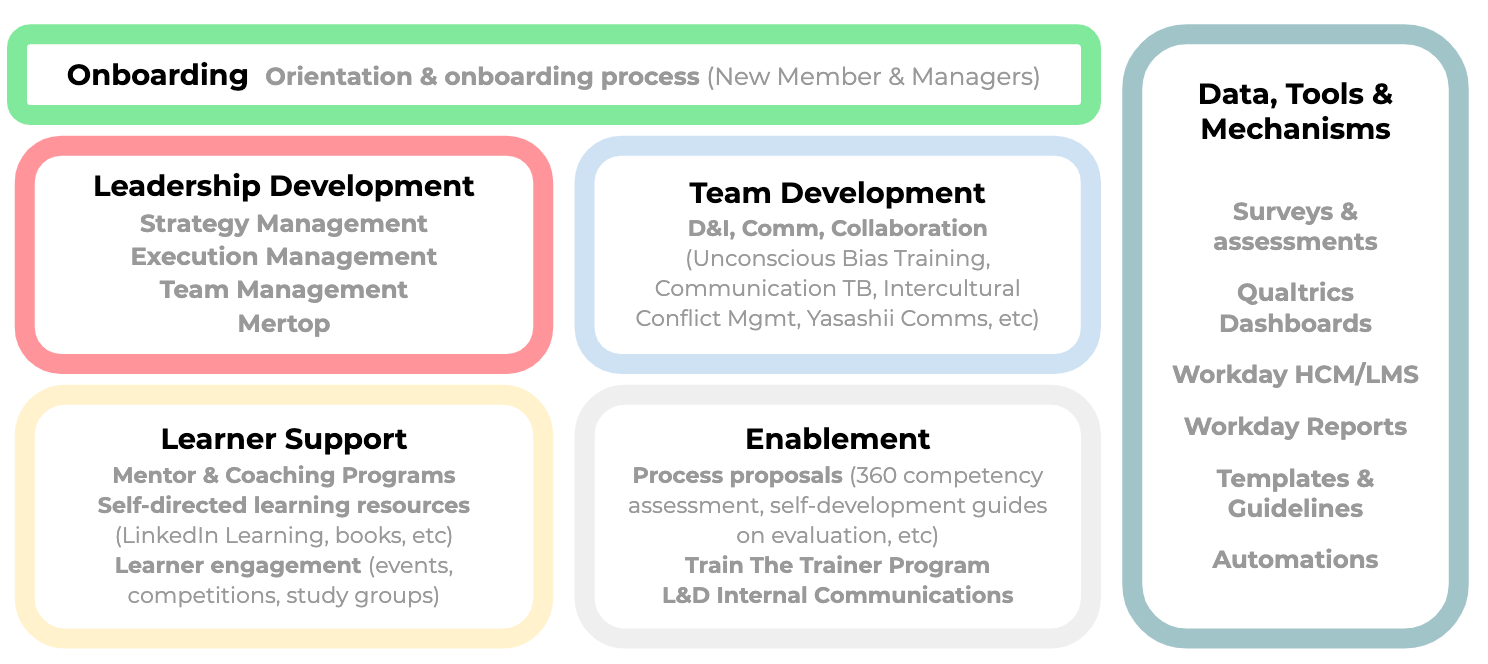 Of course, this is a long-term effort, but we hope we can continue investing in creating this learning culture and enable our leaders and teams to achieve their full potential.