Mercari's Women in Tech vol. 4: "Be the change you want to see in the world" #MercariDays
Hi! I'm @mahoh from the Talent Acquisition Team.
A few days ago, we held "Mercari's Women in Tech vol. 4"!
You'll find the articles on vol. 2 and vol. 3 here:
Women in Tech is an online event that focuses on women who work at tech companies and aims to provide an opportunity for people to exchange information and knowledge with each other. The online-based Mercari's Women in Tech series started in 2020 amid the COVID-19 pandemic, with us holding round four of the event at long last!
This time, we welcomed guest speaker Emi Kwon of Metlife, Inc., and from Mercari we had @kirin (Product Manager), @yi (Frontend Engineer) and @morishy (Product Designer). Each speaker had 10 minutes to speak in a lightning talk (LT) format on the topic of their choice.
It was also the first time we held this event on You Tube Live. A recording of the event is saved on our Mercari Dev JP channel, so for those who missed it, you can watch the content here.
MCing the event was @liz.
To begin, she shared what inspired her to kick-start the Diversity and Inclusion initiatives at Mercari and promote the unconscious bias workshop not only internally but also externally, so that the content is now available for everyone.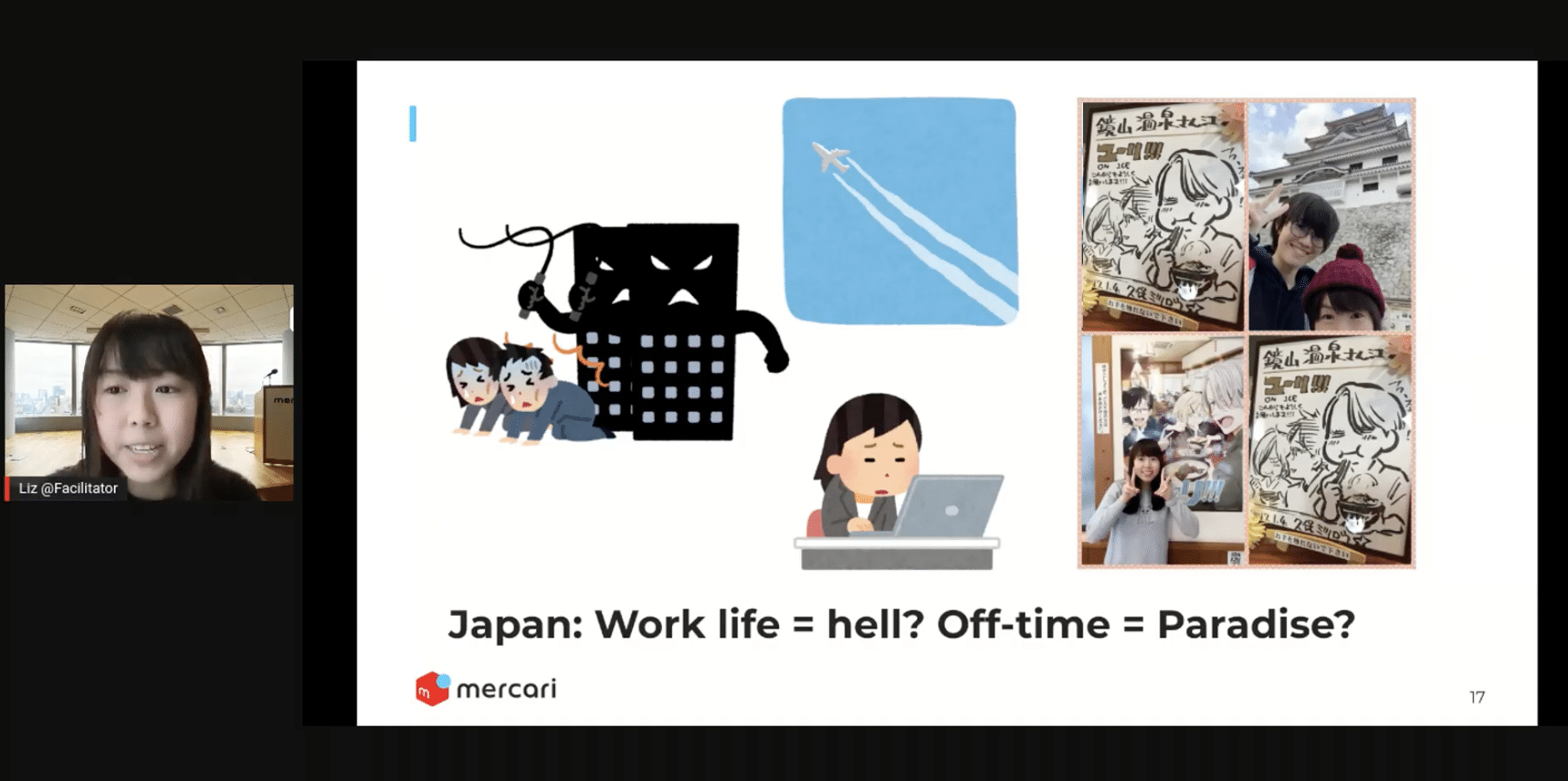 In her words, "be the change you want to see in the world" was particularly inspiring and encouraged people to think about what they could do to create a more inclusive environment.
We would now like to give you a taste of the LTs that our speakers delivered.
Our first speaker was Mercari Product Manager @kirin, who spoke about tips to improve the productivity of the scrum team.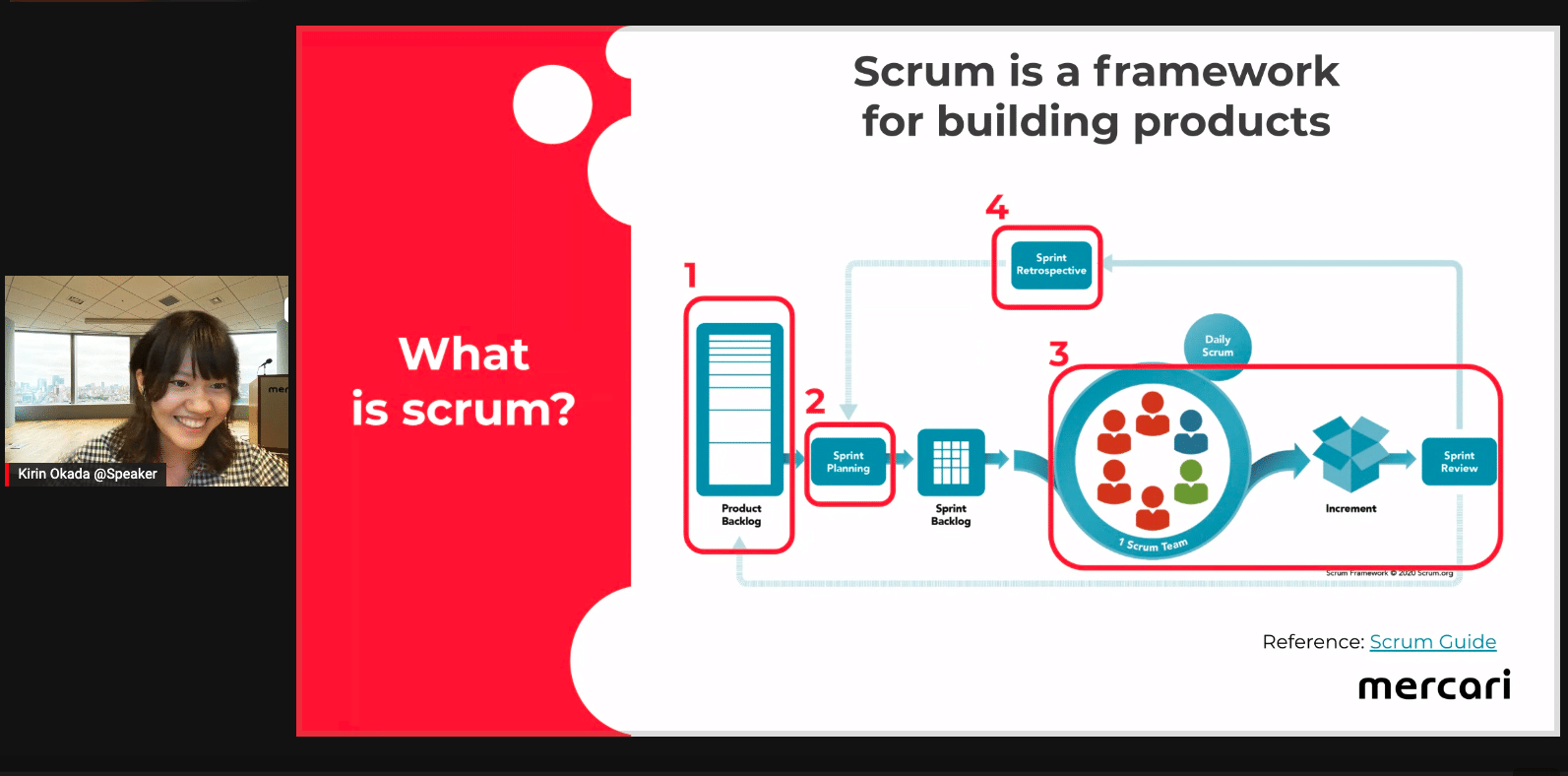 @kirin explained some of the common problems her scrum team faced, such as team members not being able to complete tasks planned in a sprint and the difficulties encountered when trying to fully understand the customer's needs. She tried to solve the problem of task management by tracking the sprint tasks on a daily basis and making smaller tickets for the bigger tasks in the sprint. Also, her team decided to hold an OKR tracking meeting every other sprint. To solve the issue of sprint members not fully understanding the user's needs, Kirin mentioned that her team allocated some time to using the Mercari product the way any user would. Her team also participated in a user story mapping activity to understand the priority of features.
You can find @kirin's slides published here:
Next was Mercari Frontend Engineer @yi, who spoke in her LT about the topic "Let's end the z-index competition."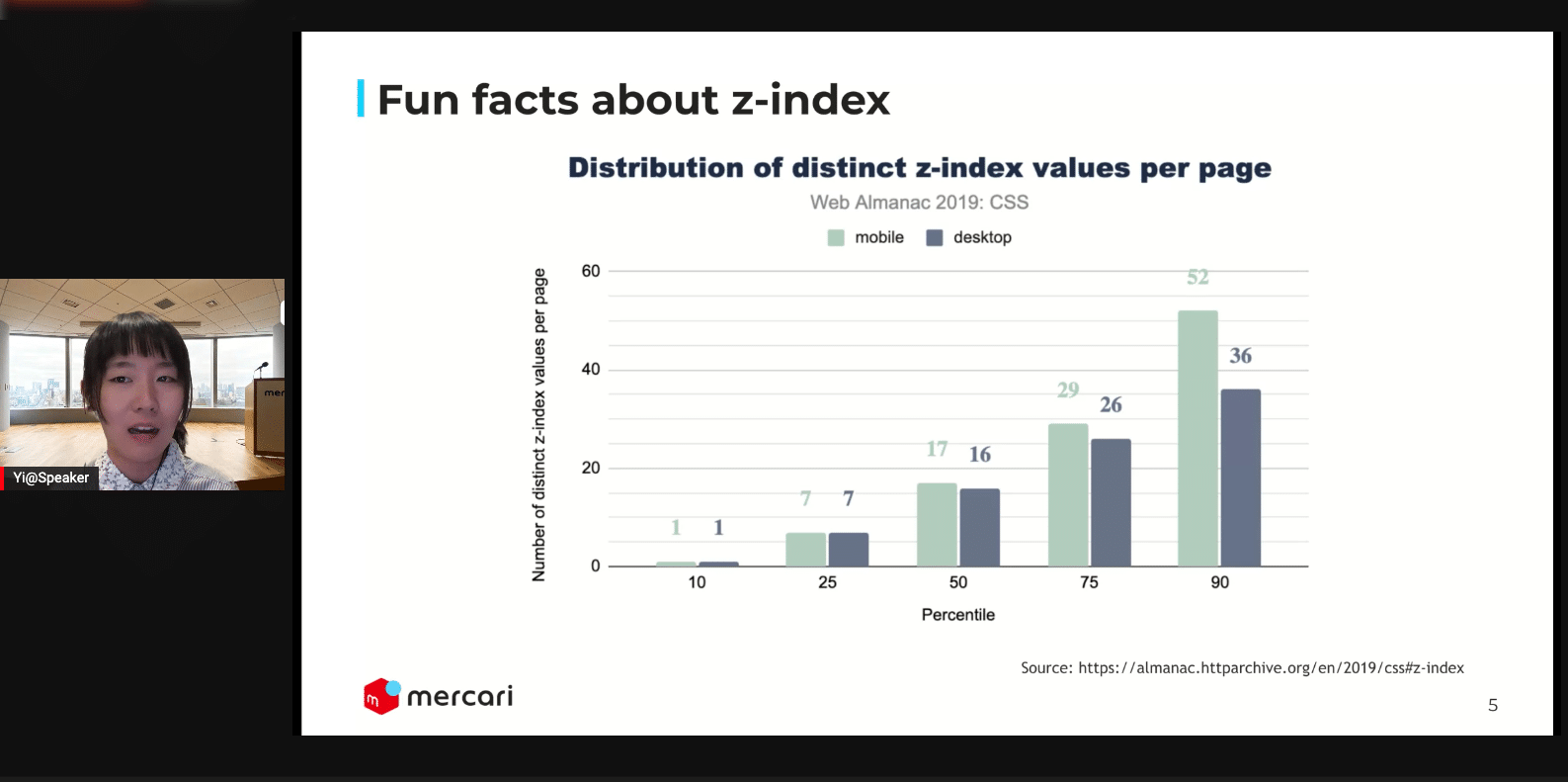 @yi spoke about z-index issues including infinitely growing values and nesting errors. She also went into a deeper discussion about layering and stacking context in relation to the z-index. Yi discussed different kinds of corner cases and general tips to avoid redundancy in this area. Lastly, @yi gave some really great tips on how to make the z-index more maintainable.
The slides from @yi's LT are here:
Our third speaker was Mercari Product Designer @morishy, who spoke on how to conduct a good design review.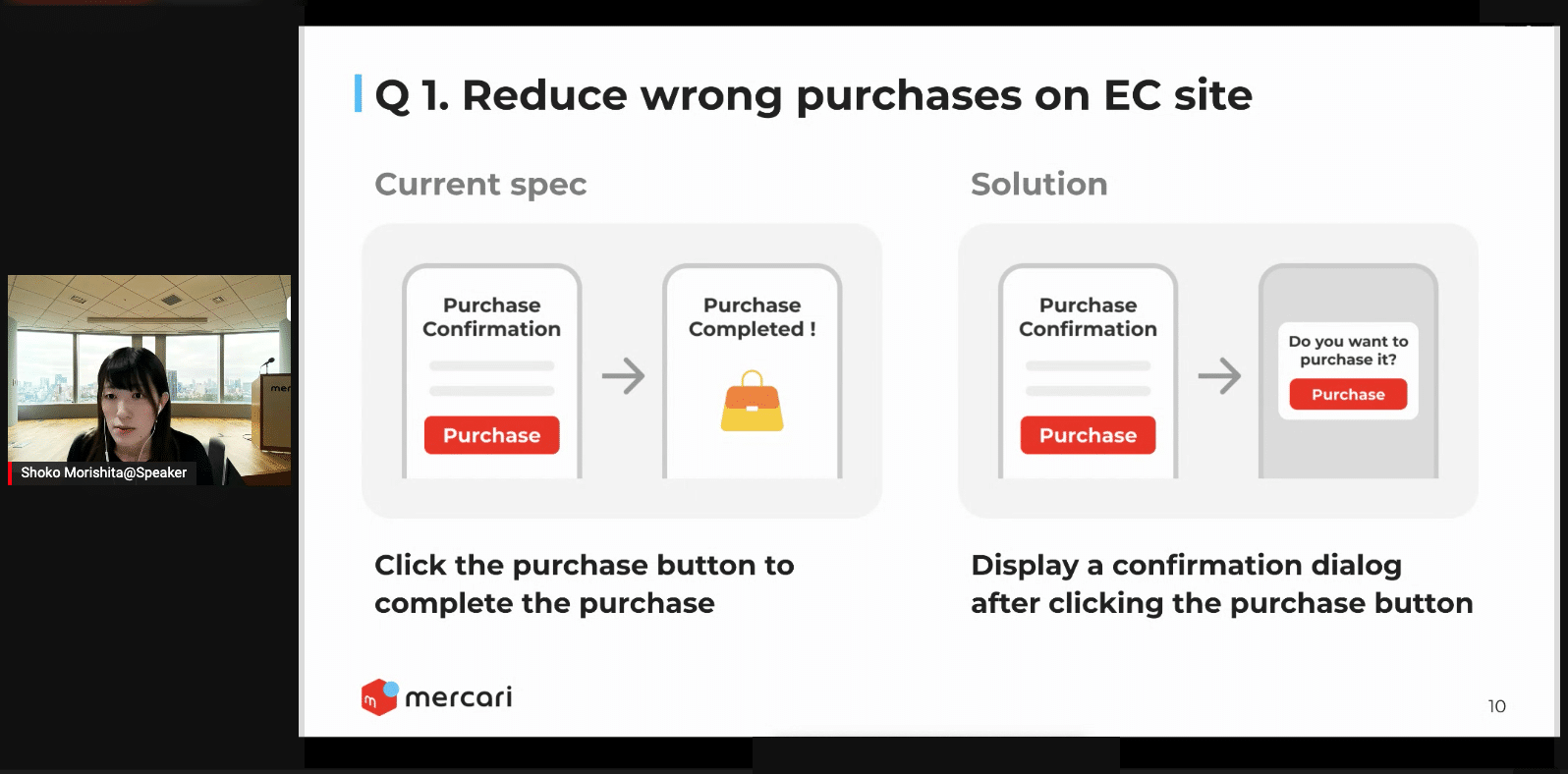 @morishy discussed how to review UX designs created by other teams. She gave several examples on possible designs and provided a framework to determine the best design. The framework works on analyzing the design on 3 factors – "What is the issue", "The best solution for the issue" and "Appropriate UI for the solution". Each factor needs to be drilled down based on such things as a hypothesis, data, experience for all targets, consistency with the existing product. Reviewing UX designs is a common activity for product and UX designers, and this talk from @morishy gave good insight into a framework for UX design review.
@morishy has published her slides here:
Our last speaker, who was also our guest speaker this time, was Emi Kwon from Metlife. Emi is the UX design director for her company, and she shared the topic "Design Thinking at Work–'UX Design as a cross-functional, agile collaboration."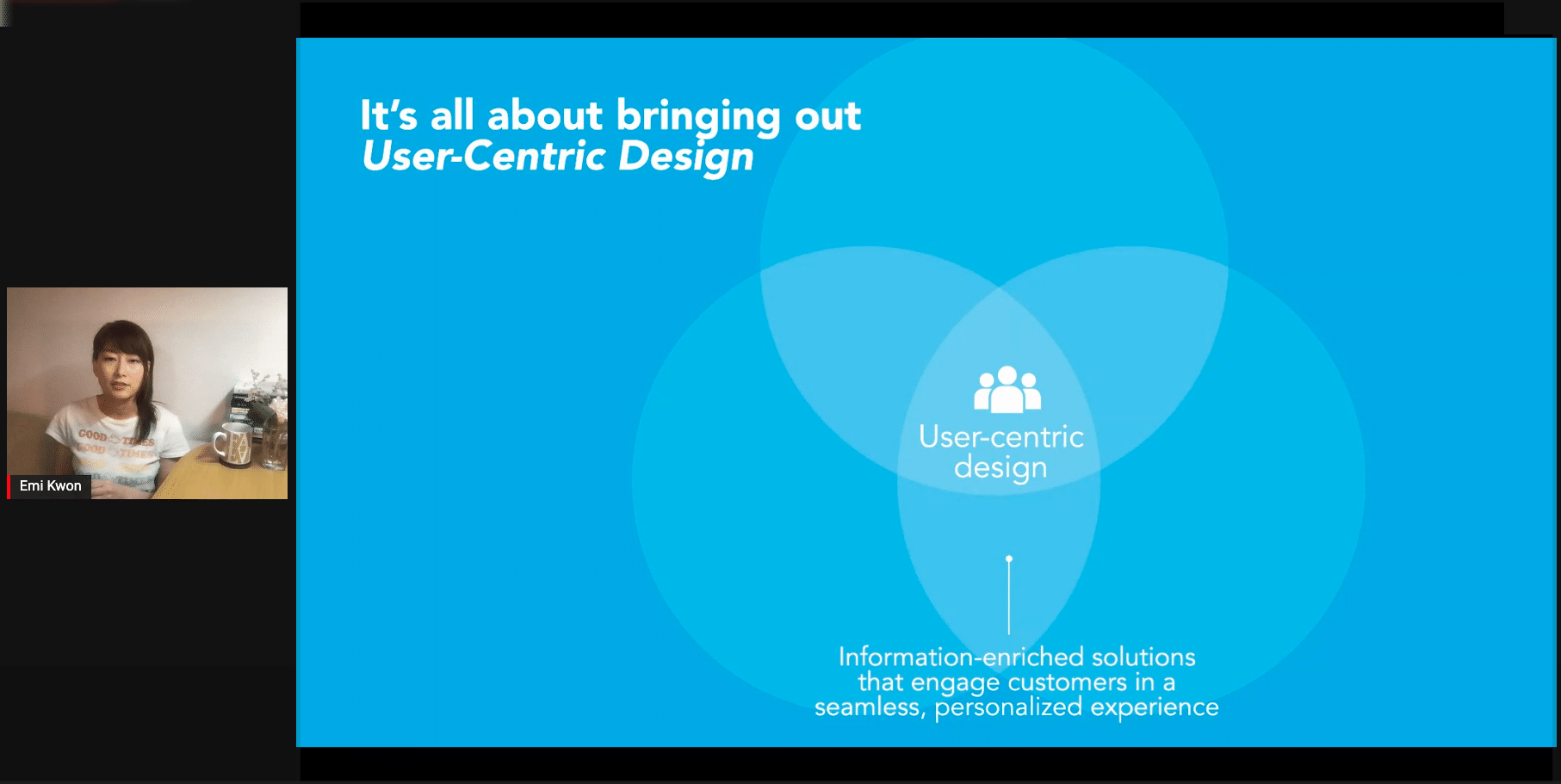 Emi went over user-centric design. She discussed how a UX design project can easily lose its focus and vision for delivering a customer-centric solution without robust cross-functional collaboration. She placed particular emphasis on having cross collaboration with multiple teams when considering design. Her presentation finished with a focus on the importance of prototyping and design thinking.
Emi has shared her slides here:
This event was packed with discussions and positive comments that are beneficial not just to the people in the same field but also to those who are interested in this topic or who want to be product design specialists. We will continue to organize more events, so feel free to contact us if you are interested in collaborating with us.
See you next time for more #MercariDays!