New Hiring Event Fills Us In: What Is the Mercari Talent Acquisition Team Up To? #MercariDays
Hi! I'm @rice from the Talent Acquisition Team.
Right now, Mercari is actively searching for new Senior Recruiters and Talent Sourcing Specialists to help expand our organization.
<We're looking to fill these positions:>
・ Senior Recruiter
・ Talent Sourcing Specialist
That's why we want to fill you in on what the Talent Acquisition Team has been doing lately! We held an online event titled "How We Attract Diverse Talent @Mercari," and for today's #MercariDays article, we want to showcase the event.
Featured in this article



Nicolas Angelone(@angelone)

Joined Mercari in April 2021, with six years of experience in tech recruitment. He is mostly in charge of hiring engineers for machine learning positions, based on his experience recruiting for positions in that field. He also helps out with hiring for security positions. He is originally from the US, and he speaks both English and Japanese. He has also held a wide variety of events about D&I topics like D&I hiring and inclusive practices.




Jessica Ho(@jess)

Moved from Hong Kong to Tokyo in 2016. After around two years working at a recruitment company, she joined Mercari in November 2018. She is currently in charge of engineer and engineering manager hiring.




Jane Corleony(@jane.c)

Originally from Jakarta, Jane joined Mercari to support the growth of its Japan business. Jane is trilingual (English, Japanese, Indonesian) with a multicultural background, she has 7 years of work experience in Talent Acquisition. She is a proactive and committed advocate of Diversity & Inclusion.




Maho Hashimoto(@mahoh)

Joined Mercari in November 2018. After leading the hiring of corporate positions, she is now in charge of engineer hiring. She has also been manager of the engineer and product mid-career hiring team since April 2021. She is currently planning events to promote Diversity & Inclusion as well.




Tatsuo Kinoshita(@tatsuo)

Originally in charge of HR hiring and HRBP duties at P&G. He joined GE in 2001, and following stints in the US and Thailand, he became a Black Belt for the plastics division. He went on to become the finance division's HR Director in 2007, and later, Asia's Org/Talent Dev HR Director. After an 8-month sabbatical in 2011, he returned to become HR Director for GE in Japan in 2012. In 2015, he was appointed Asia Pacific's Org/Talent Dev HR Director, which took him to Malaysia. He later joined Mercari, Inc. in December 2018 as CHRO (Chief Human Resources Officer)
---
On with the Show!
First, we had some opening comments from @angelone, one of the recruiters in charge of engineer hiring. We then launched into the lightning talks!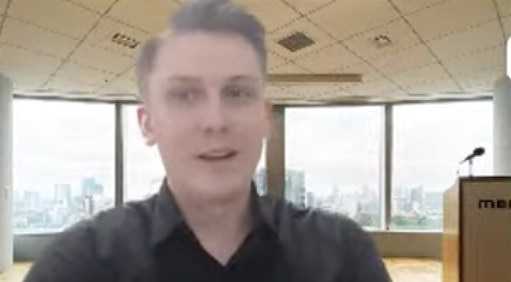 @angelone: Mercari Group's members come from a wide variety of backgrounds. But what do we mean when we say a "diverse team" that empowers these individuals to demonstrate their value? And moreover, what do we need to do to create these teams in the first place? The market is full of all types of talent, all of them able to make great contributions to their teams. But how do we find them?
He showed examples of how diversity can strengthen a team and raise both productivity and creativity. He also explained some of the pitfalls of D&I hiring, how to push back against recruiters, and how to make sure many types of talent in the market are included in recruitment. And finally, he recommended using channels different from what most recruiters are used to, to find the best talent that the market has to offer and encourage them to join.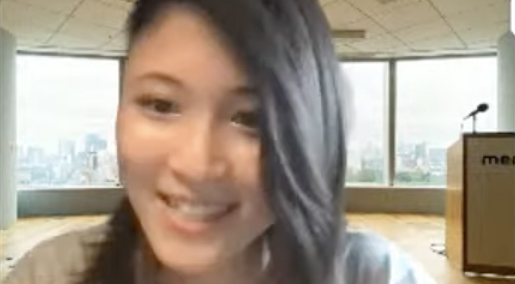 @jess: Mercari's D&I Attract Project is led by the Talent Acquisition Team, and it has focused on promoting D&I-based hiring alongside the core tenets of hiring: "promote, develop, and retain." We have started by focusing on gender diversity, and rather than set gender-based quantitative hiring targets, we are setting realistic process-based targets for each quarter to ensure that the gender ratio of our hiring pool meets the market average for each position. In terms of our mid- to long-term strategy, we are planning an array of hiring events and looking towards collaboration with other companies, groups, and platforms. We're always looking for new suggestions though, so don't hesitate to reach out to us!
Click here for @jess's LinkedIn profile!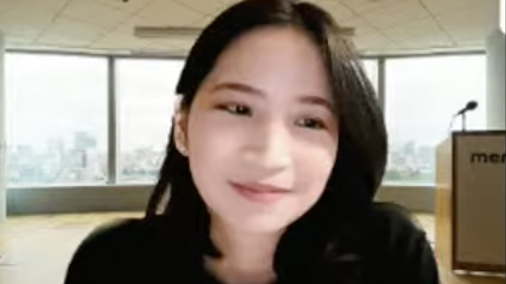 @jane.c: To hire diverse talent, you need to provide a candidate experience that takes that diversity into account.
Having only joined Mercari two months ago herself, she explained her experience applying to Mercari and how important it is to offer a candidate experience focused on diversity. She also briefly mentioned about Mercari's benefits package (Merci Box) and how it's been helping our members to Go Bold.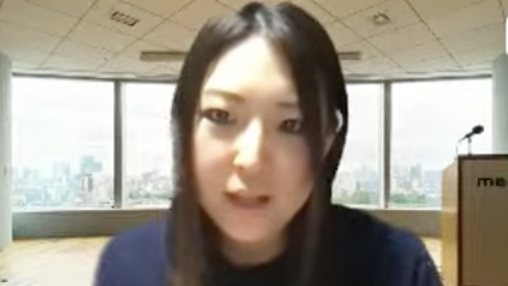 @mahoh: The Mercari TA Team tries to use at least some of our time on sourcing ourselves, and we value the habit of directly approaching the market.
We want to put together a sourcing team, so we're looking for sourcing specialists and recruiters with sourcing experience. We welcome the opportunity to do casual, informational interviews as well, so don't hesitate to contact us.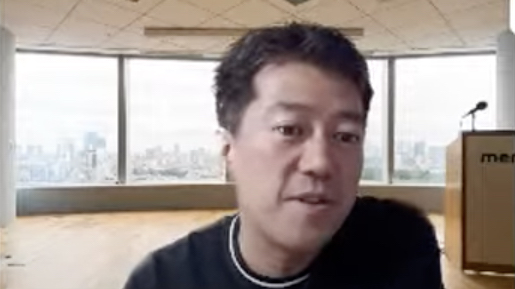 @tatsuo: We established a D&I Council chaired by our CEO, published our Unconscious Bias Workshop materials free of charge, and updated Merci Box to provide support for egg freezing. We Go Bold on D&I initiatives so that our company might serve as a benchmark for Japanese society as a whole.
Q&A Time
We received questions through the YouTube livestreaming comments, and we also set aside Q&A time at the end for our members to answer remaining questions.
We were happy with the huge number of questions we received, right up to the end!
We're now looking for new people to join us in accelerating Mercari Group's hiring efforts together! Apply below!
See you next time for more #MercariDays!