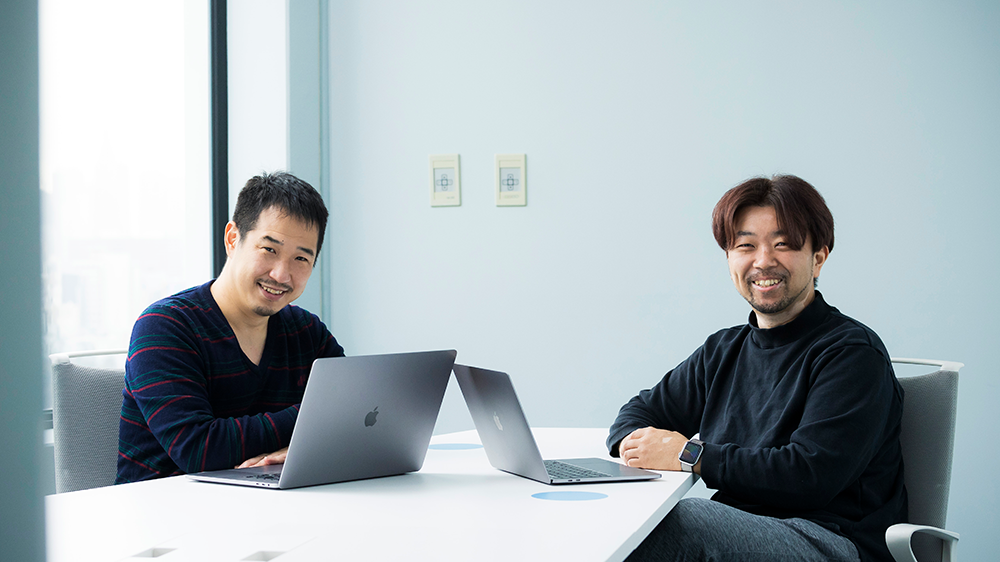 From 13 years of freelance to a Mercari EM. The deciding factor in going back to company work? "Problems worth solving" at Mercari.
Mercari: Taking a Step Toward Becoming a "Truly Global Tech Company"
In the reuse market, which is valued at over 1 trillion yen, Mercari has continued to make great strides as the industry leader. This year marks the ninth anniversary of the company's founding and its unwavering mission to "Create value in a global marketplace where anyone can buy & sell." The next phase they are looking toward is becoming a global tech company second to none in the world. In this special feature, we bring you a glimpse of where Mercari is today and what the future holds for the company as it continues to evolve.

Over the last several years, Mercari has bolstered engineer hiring as a step in becoming an engineering organization that can compete on the global stage.
In particular, the company is focusing on creating highly diversified teams in order to meet various needs around the world. Instead of being caught up in background details such as age, nationality, and work history, Mercari is gathering engineers with the skills to scale the company.
With this in mind, Shin Ohno, an engineer with 13 years of freelance experience, joined the Backend Team in June 2020.
In this article, we will talk to Ohno and Hidenori Goto, who invited Ohno to Mercari and now works as his manager. They took a look back at Ohno's reasons for switching careers and the points that led to his job offer.
After many years of working as a freelancer, why did Ohno decide to join Mercari as a full-time employee? He explains that it was the "problems worth solving" that sparked his interest.
※This article has been translated and reprinted from the contents of "Engineer Type".
Featured in this article

Shin Ohno(@ganchiku)

[Mid-career hire] Mercari, Inc. Backend Team
Software Engineer
Ohno began learning programming in university and joined Yumemi as a new graduate. Later, he struck out on his own and began freelancing. After 13 years of being involved in various development contracts for major IT companies, he joined Mercari in 2020. He now works there as a software engineer. Ohno currently (at the time of the interview) works as the engineering manager of the Item Team.





Hidenori Goto(@hidenorigoto)

[Hiring manager] Senior Engineering Manager
Previously mainly involved in software engineering at PHP Mentors. Joined Mercari, Inc. as a manager in November 2018. As an engineering manager in the Backend Team, Goto is involved in a project migrating Mercari from a monolithic structure to microservices. He is currently working on transforming both the system and the organization.
---
Three points that led to the job offer for Ohno according to hiring manager Goto
Motivation for switching careers and deciding factor on joining the company: The desire to be involved in core decision-making at a business corporation
ーMr. Ohno, I've heard you worked for many years as a freelancer before joining Mercari.
Ohno: That's right. After graduating university I joined Yumemi, a company that supports in-house production of web services, and about a year and a half later, I returned to graduate school and then spent 13 years freelancing.
For the last six years of freelancing, however, I mainly worked for Yumemi. I handled general application development as a contractor and acted in a leadership position, sometimes even conducting job interviews.
Despite being a contractor, being entrusted with technical challenges and important work gave me a sense of joy, but not being able to be fully involved in the decision-making process of the client company left me feeling conflicted sometimes.
I began to feel that I wanted to be more involved with business and product decision-making elements, so I started thinking about switching careers to work as a company employee.
ーSo how did you start looking for work from that point?
Ohno: Thankfully a number of companies contacted me and I went on casual interviews at three or four places, but really they were more informal chats. One of those people was Goto.
Goto: Actually, I've known Ohno for more than 10 years. Through the PHP community we were lucky enough to work together on occasion and we're from the same area, so we get along well.
I learned about his personality and technical skills by watching him at the PHP community and study sessions, and I'd wanted to work with him for quite some time. Then in 2018 I joined Mercari and because I was involved in hiring as an EM, I approached Ohno many times.
For a while, the timing didn't work out, but as Ohno said earlier, his feelings changed and he told me that he would very much like to work at Mercari.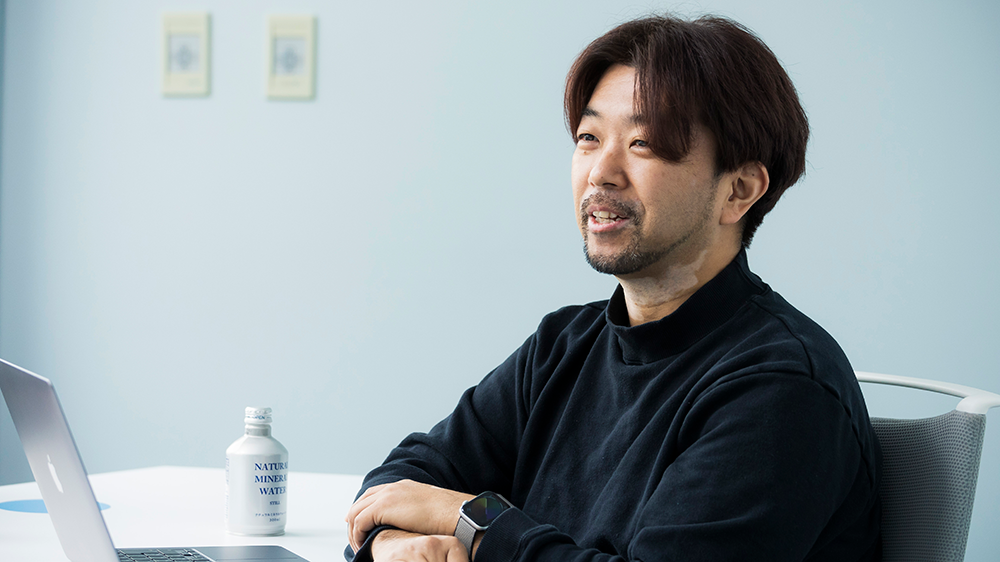 ーWhy did you want to work at Mercari given the number of companies you had to choose from?
Ohno: There are many reasons, but the main one is how interesting I found the "Mercari problems" Goto had previously told me about.
I learned from handling large-scale projects at Yumemi that the larger a product, the more complex it becomes, making it difficult to move forward and more difficult to make arrangements.
Also because I was involved in development as a contractor I felt that my responsibilities fell outside the scope of such projects, so I refrained from being actively involved, but at Mercari I could use my accumulated knowledge and skills to move things forward when it comes to large problems. I thought that I would have a lot to contribute.
I had also wanted to work with Goto for quite a long time, so I was glad to hear from him.
The deciding factor in hiring: Could the one flexibly solve complex problems?

ーNow I'd like to talk to Mr. Goto. When you began recruiting for Mr. Ohno's position, what kind of expectations did you have for applicants?
Goto: I was looking for a person who could handle the backend features, such as listing and user management, as well as transactions, that support the core of Mercari operations.
The middle of 2020 when Ohno joined the company was just around the time we were putting full efforts into the microservice migration. Despite having domains where the separation was proceeding smoothly, there were complex problems with the source code and organization in the infrastructural core functions, so there were some remaining monolithic areas.
Even so, we needed to make progress on improvements while further scaling the company and product.
With this in mind, we needed someone who could neatly untangle complex issues one by one, and then tackle them anew.
Specifically, someone who was motivated by solving obscure problems and someone with the people skills to move things forward while maintaining smooth communication with stakeholders.
Of course the candidate would need senior-level design and coding skills as an engineer, and be capable of solving issues that didn't end with software.
ーAnd that's when you found a match in Mr. Ohno.
Goto: That's right. Although Ohno worked as a freelancer for a long time, he had a wealth of experience in leading major projects, and I had a feeling that he had a knack for getting to the heart of organizational issues.
Ohno came to me with the desire to be involved in the development of Mercari's listing and transaction features from an early stage.
These are domains that are at the center of Mercari. Ohno said that if he could figure out those areas from the beginning, he should be able to understand any type of development done for Mercari. I thought it was wonderful that he had a bird's-eye-view of the big picture and the future beyond his own area.
ーMr. Ohno, why did you have a positive outlook on tackling infrastructure with complex problems?
Ohno: Because of my experience as a freelancer. In the large-scale projects I was in charge of previously, my duties spanned numerous areas. When I finished with the frontend I would move on to the backend, and when that was over, I would move on to iOS apps.
Although you need to transition to a different language and technology when you switch areas, it's comparatively easy to learn because you can use your product characteristics and local knowledge, so you get to know the overall project while handling various aspects. You then begin to see the reasons behind decision-making regarding the business situation and the source code as well.
I believe it's particularly such real-world experiences that gave me an advantage when I first began to handle listings and users, as well as transactions, which could be considered the most central features.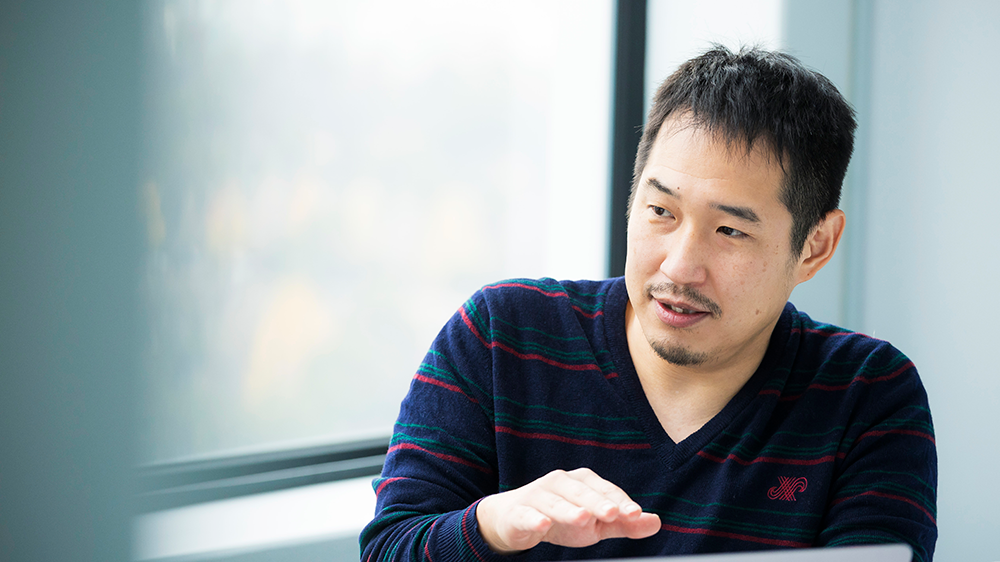 Goto: At the current phase of Mercari, we need people who can think of what's necessary after seeing the overall picture, rather than people who confine themselves to the domains given to them.
I feel that Ohno matches what Mercari needs from its engineers, namely the desire to resolve the essential problem even if it is difficult and complex.
Growth after joining the company: The difficulty and thrill of maximizing team performance
ーHow has it been working at Mercari?
Ohno: Since joining the company, I've been engaged in the complex core domains that span over microservices as well as the monolith. Despite the joy of being able to tackle two things I wanted to do, there's a massive amount of information I need to learn, and it can be difficult.
For example, the item details microservice, which our team is in charge of, connects to a variety of domains such as the photos, listing, search, and front domain microservices. Despite being microservices, if changes are poorly implemented, they can affect many other aspects.
Although I sometimes get frustrated when things don't proceed easily, I feel responsible and also rewarded for being in charge of something very big.
ーMr. Goto, what do you think of Mr. Ohno's work ethic?
Goto: It's been about two years since Ohno joined the company, and even during that short time I've seen him grow significantly.
He originally joined as a software engineer and then became an EM, and I think it's amazing that he recognized what he needed to change about himself, and then actually made such changes.
But it was tough for me as well when things didn't go smoothly during such times. When that happened, I communicated my expectations, telling him I just wanted him to clear one hurdle at a time so he could do what was needed.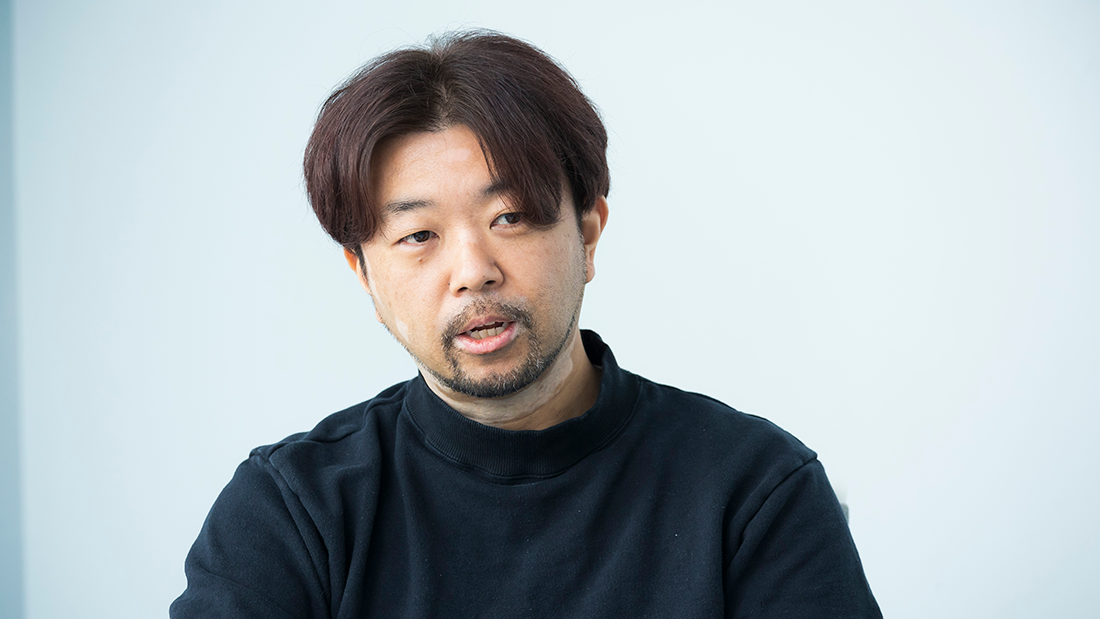 Ohno: When I was assigned to be an EM, I was a bit unsure as to the differences between maximizing performance as an organization and leading the team as an individual.
I was originally a software engineer, so I always end up wanting to do things myself. When I couldn't find a team member to handle a certain task, I'd end up starting it on my own, which resulted in me having too many tasks to handle sometimes.
When that happened, I changed my management style, incorporating the KPT* methodology with a goal to empower the team, and as a result, they began spontaneously picking up tasks on their own more and more.
In the end, I was able to focus on more important things.
*KPT: A retrospective framework, short for "Keep" (continuing the good), "Problem" (identifying issues), and "Try" (taking on new practices to improve things).
I think it was about six months after I joined Mercari that I was able to utilize my strengths. Thanks to being promoted to the leader of a project to untangle the complex product Mercari had, I could leverage my experience being involved with large-scale projects and my strong resolve to drive other projects.
ーWhat kind of challenges would you like to take on as an EM in the future?
Ohno: When I first became an EM, the team was small, about two to three people including myself. Now, though, new members keep coming in, and the influence we have over the company is growing.
I want to contribute to enhancing team capabilities and scaling Mercari as an individual member of the team.
A personal goal of mine is to take on the challenge of creating a new team from scratch, and making it just like the current team. I want to see if it was just dumb luck, or if the same dynamic can be recreated.
To do so, I think it would be good to work with other team management.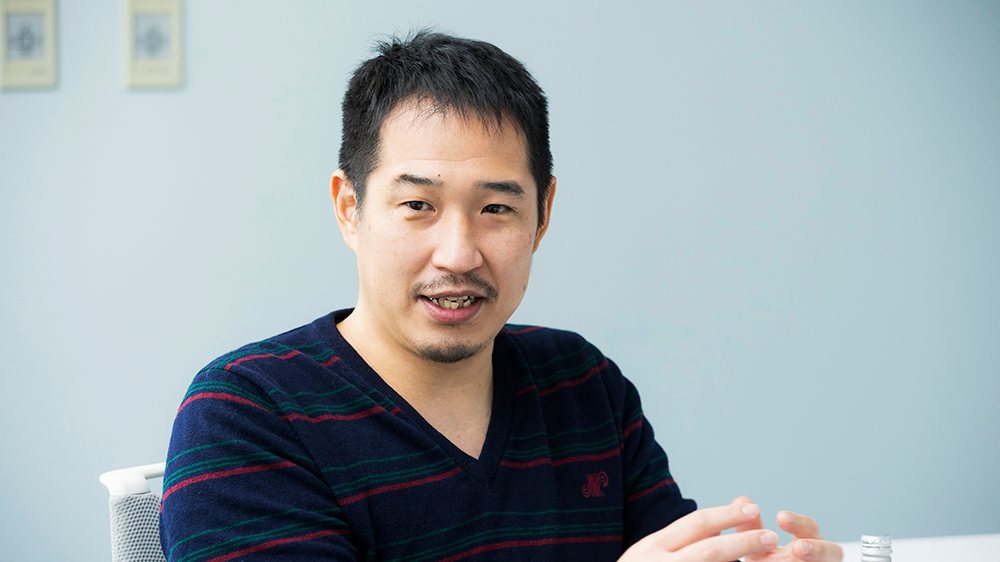 Goto: Ohno is already a role model among engineers at Mercari, so I want him to lead projects with a high level of uncertainty going forward, and expand his influence.
Instead of simply taking on new positions, I'd like him to bolster his capabilities and performance and take on even larger projects.
ーLastly, in both of your opinions, what kind of engineers do you think would be a good fit at Mercari?
Ohno: When breaking down an organization into microservices, each microservice must be designed, developed, and maintained individually, and their problems must be addressed independently, with each of them requiring a particular sense of ownership. These responsibilities lie with each team that builds and runs them.
I think people with a sense of ownership are best for developing high-level services for each microservice.
Goto: I believe there are two attributes absolutely necessary, the first being a strong sense of responsibility.
Mercari is currently in the phase of aiming to be a world standard tech company. To make this happen, it's essential for each engineer to consider things and move them forward, including those outside the scope of their responsibilities. I would like to see people with a strong sense of ownership and responsibility.
The second is a sense of maintainability. To make sure that Mercari grows over the next 10 or 20 years, it's necessary to continue maintaining every single function over a long period of time. I would like to work with engineers that think about how software should work, and how the surrounding systems should be.

Reporting by Kanako Ishikawa
Photography by Yota Akamatsu
Editing by Kotomi Kasai (Editorial Staff)