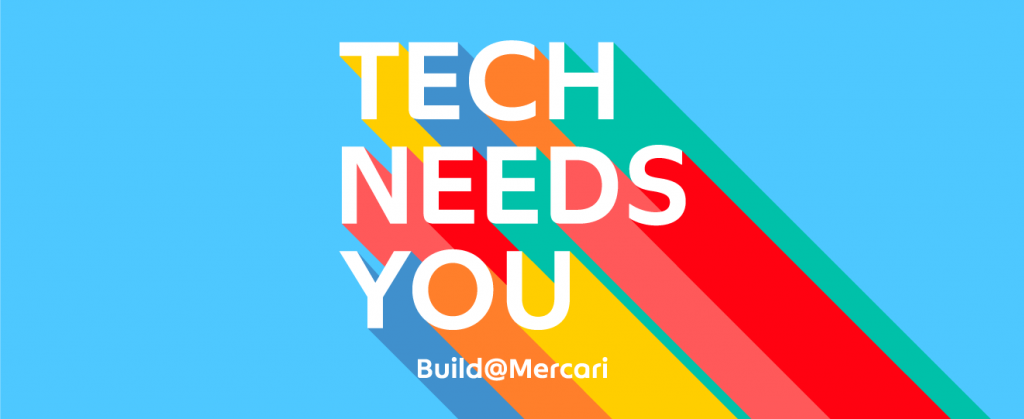 Back Again This Year! The Software Engineer Training & Internship Program Build@Mercari 2023 #BuildAtMercari
Since 2020, Mercari has hosted the online training and internship program Build@Mercari. It focuses on people who, for any number of reasons, have not received certain opportunities in life. The program particularly emphasizes support for women and members of the LGBT+ community, groups that are especially underrepresented in STEM (science, technology, engineering, and mathematics) and tech fields.
This year we are happy to announce that we are back again for the fourth time with Build@Mercari 2023!
In this article, in addition to reintroducing you to Mercari's mindset when it comes to D&I, as well as Build@Mercari, we will also feature testimonials from past Build@Mercari participants.
D&I at Mercari & the Background Behind Build@Mercari
Mercari Group has members coming from diverse backgrounds, including age, gender, sexual orientation, race, religion, and disability.
The concept of "Diversity & Inclusion," which aims to create a society in which all people can live their lives and work to their full potential, is essential to the realization of Mercari Group's mission of "Circulate all forms of value to unleash the potential in all people."(For reference:Diversity & Inclusion Statement)
In today's world, diverse people of many talents work in the tech industry. Nevertheless, it is an unfortunate truth that some people who are in minority positions in life or come from minority backgrounds may not have received a full education or been granted opportunities to work in their desired field.
The online training and internship program Build@Mercari, was born from the idea that Mercari, as a company that values D&I, could provide training opportunities to those who identify as minorities in the STEM and tech fields.
Build at Mercari 2023, Software Engineer (Traning&Internship)
So what is Build@Mercari?
At its heart, Build@Mercari is a training and internship program, but it's so much more because we're looking for those people who would like to try for a STEM career but lacked opportunity before to even start along the path.
For example, we recognized that many people from these groups may not have pursued academic courses in engineering, but might want to learn and also get an insight into the area as a career. To that end, we split Build into two phases.
Phase 1
Phase one is the training phase. It goes for three weeks and, successful applicants spend two weeks as part of a team of trainees, with a mentor team lead who is an experienced engineer with Mercari. All trainees can connect and chat with other trainees over Slack and video conferences.
There are many exclusive courses given by Mercari engineers, which give insights into the way we use these technologies within the company, from basic programming standards and IT setup, to experimentation and testing, to machine learning.
The third week of the training phases allows the teams to take part in our own Hackathon, coming up with ideas and demonstrations that can enhance the Mercari product and experience; they then present these to senior engineers and engineering managers who give them feedback based on their experience.
Phase 2
Phase 2 of Build@Mercari is an onsite internship. After a round of interviews we bring in selected trainees and get them working next to established engineers on real projects to gain experience into the world of software development at Mercari. It's not just the engineering either, but interacting with the whole business culture, such as our three core values:
Go Bold
In order to create innovation with a big impact on the world, all Mercari members break away from precedent to take on bold challenges. It's vital that our members continually take on new challenges, learning from constant trial and error. They lead those around them to achieve the company mission, while never losing sight of their own vision or their organization's vision.
All for One
Achieving great success requires not only that team members combine their talents, but that all members identify what needs to be done and commit to seeing decisions through to the end. All members aim to achieve Mercari's mission by thinking through what we need and what needs to be done, to achieve their best performance without getting hung up on the means by which they achieve it or the scope of their role.
Be a Pro
Each Mercari member acts as a professional, with a high level of expertise. They exhibit a willingness to always be learning, which has a positive impact not only on themselves, but on their team as a whole. Members need to have both the advanced skills and positive mindset necessary to continuously improve themselves, as well as the willingness to translate those into action. Members aim to achieve Mercari's mission by expressing ownership and a sense of responsibility towards their work and their role, committing themselves to producing results.
Past Participants
To ask what the Build training and internship experience was like, we interviewed a few participants.
Participant experiences: Yuki Nishimura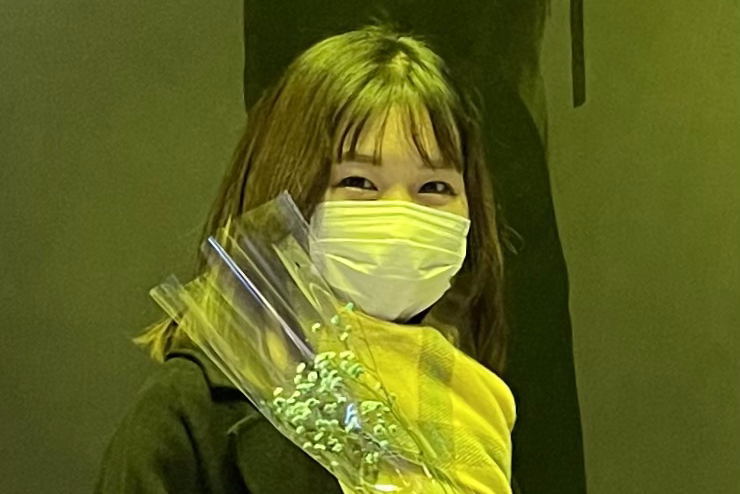 Q. Would you tell us a bit about yourself?
I am a first-year master's student at my university's Graduate School of Informatics.
Specifically, I research mathematical optimization.
Q. What motivated you to apply for Build@Mercari?
You have an opportunity to learn the basics through the training program before the internship, which made applying feel less intimidating for me.
The opportunity to interact with other program participants, even from early stages of the program, was also appealing to me.
Q. What was your overall impression of the training program?
During weeks 1 and 2, I learned a lot of basic stuff through the individual assignments. Those assignments were put together very meticulously, so it was easy for me to learn from them.
Week 3 was a great opportunity for me to put what I learned during the first two weeks to more practical use.
Overall, even when there were things that I didn't understand or I encountered a blocker, the work environment was such that I could easily reach out for help on Slack and ask questions.
Q. How was your internship experience?
While I was stationed with my team at Merpay, I got to experience developing and operating microservices.
I didn't have a lot of background knowledge on the subject, but I received a ton of great support that allowed me to learn on the job as I was completing tasks.
I really felt that the team wanted to make sure I had a good internship experience.
Q. What would you say to those who are interested in the program?
Personally, I am so happy that I was able to participate in the internship program through Build@Mercari.
If this sounds interesting to you, I definitely recommend applying!
Participant experiences: Manami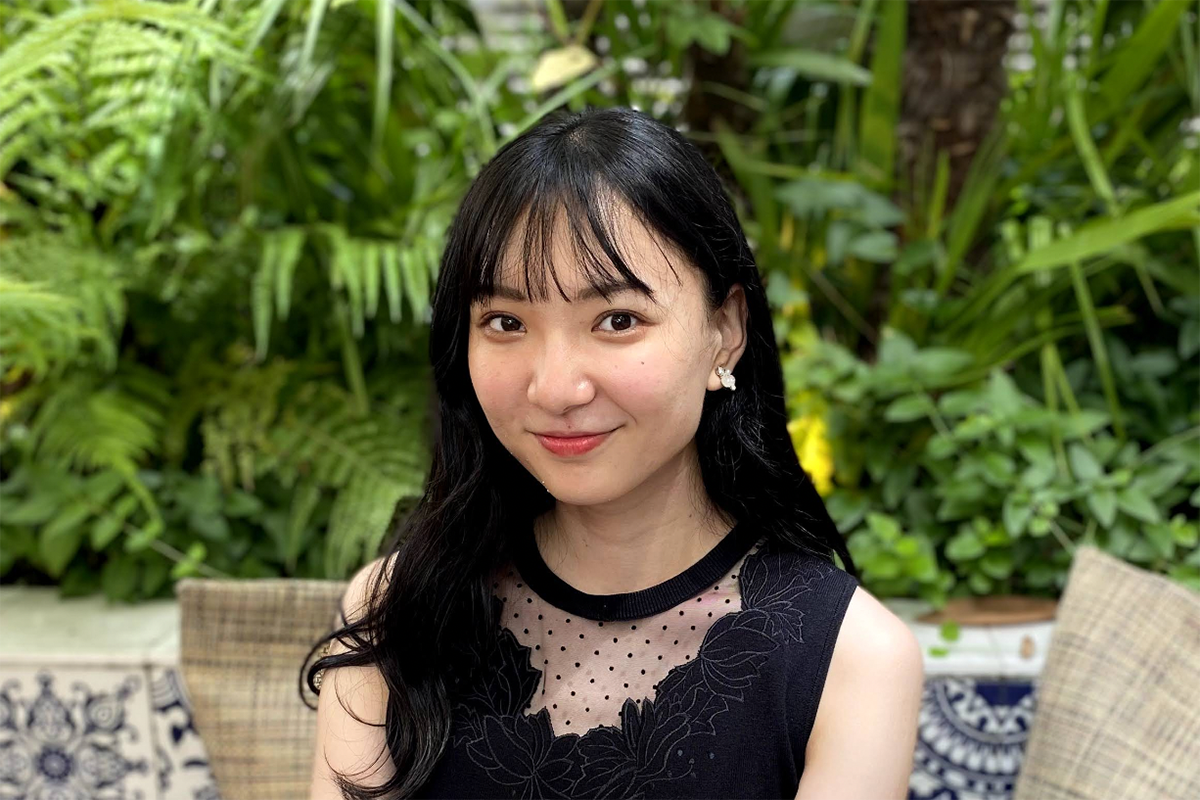 Q. Would you tell us a bit about yourself?
I major in computer science at a university in the UK.
Q. What motivated you to apply for Build@Mercari?
Well, I was already interested in working as a software engineer, but I also felt like getting an internship at a tech company was quite a large hurdle for me to overcome. At the time, I had only completed the first half of my undergrad career, which is mostly theoretical studies, so I was worried that my lack of practical experience would be a blocker. But then I happened upon the Build@Mercari training program and was immediately interested. When I applied, I applied with the intention of testing myself with the training program—if I gained enough confidence, I was planning on applying to the internship!
Q. What was your overall impression of the training program?
I remember feeling like I learned a ton about the culture at Mercari. At the time, because I was located in the UK, I participated remotely. The program also coincided with my university's exam period, so the time that I was able to participate and my level of commitment were pretty inconsistent. Given all of that, I was understandably concerned about communication issues, but my fellow teammates and my mentor (a Mercari employee) were always available to support me. I was impressed by all of the various efforts made to create such a supportive environment, and by how much communication is possible, even online. Also, even if I wasn't having trouble with anything in particular, my mentor would review my code and teach me better ways to code, so I felt like I was able to grow my technical skills as well. Working in this amazing environment, and through lots of trial and error, we were able to win Best Prize at the hackathon. This gave me a ton of confidence going into the internship.
Q. How was your internship experience?
I grew a lot as an engineer through the Build@Mercari program, especially in terms of my technical skills. In university, it felt like I was just cramming information into my brain, and I didn't really have the chance to get a deeper understanding of the information that was given to me, like about building the development environment. However, at Mercari, I was able to gain practical experience and learn new things from my mentor such as different ways to handle version control. There were also many opportunities to meet new people at the office or through online team-building activities. Everyone gave me a lot of advice on my future career path, and overall, it was a very eye-opening internship experience. The team was very welcoming and considerate. The task I was assigned to was the machine learning model portion, but considering that I wasn't able to deliver much in the way of tangible results, like a feature release, my team allowed me to write a summary blog instead . Writing the summary was a great experience because it allowed me to review what I had learned, and receiving feedback highlighted areas in which I had grown and areas in which I could stand to improve.
Q. What would you say to those who are interested in the program?
If you're looking to get your career started off on the right foot, this is definitely a great first step to take. I would highly recommend applying!
Mentor's Perspective
Q. Would you tell us a bit about yourself?。
Hello! My name is Chica and I'm a software engineer at Mercari.
Previously, I worked as a programmer at a video game company, and also as an analyst at an analysis startup.
At Mercari, I mainly develop backend and iOS stuff.
Q. What was the best thing about being a mentor?
I love hearing positive feedback from participants, like when they tell me that the program helped them enjoy coding more or that it gave them the motivation to want to learn more on their own.
Q. Why did you volunteer to be a mentor?
When I was a college student, I had a sort of turning point in my life when I interned at a company and had a truly amazing mentor and outstanding teammates. So I wanted to get involved in Build@Mercari and become a mentor to provide that same kind of experience to future interns!
Q. What would you say to those who are interested in the program?
People learning software engineering in college or on their own may not realize how what they're learning will be useful, and they may not even know where they should be focusing their studies.
The Build@Mercari program helps participants with that crucial next step.
If this sounds interesting to you, I look forward to seeing your application!
Currently accepting applications!
We are looking forward to receiving applications from those who share the mission and values of Mercari Group and are serious about growing through our training program and internship.
Application period:
February 16–March 31, 2023
Dates:
Build Training Program: May 8–30, 2023
Build Internship: August–September 2023
We will also hold an online information session for those who want to know more about Build@Mercari!
If you would like to attend, please register from the link below.