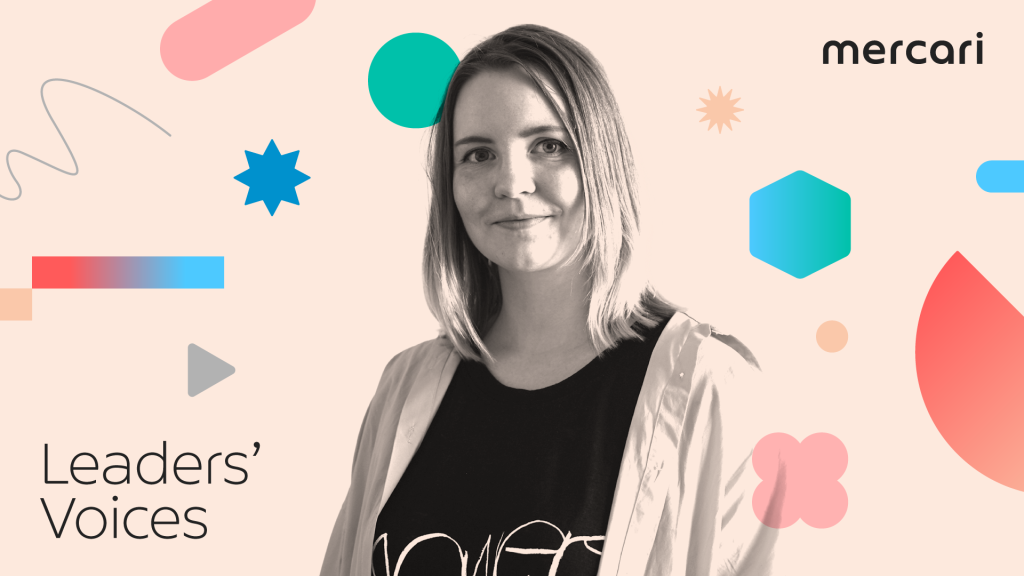 "I was afraid of becoming a manager." Finding Strength By Being Honest With Yourself #LeadersVoices Vol. 6: Anastasiia
At Mercari, we promote various initiatives with the aim of providing equal opportunities and appropriate support so that anyone can demonstrate our company values, regardless of their background.
Gender equality is one of the United Nations' Sustainable Development Goals (SDGs), and the realization of a diverse organization based on our Diversity & Inclusion Statement is deeply interwoven with the mindset behind Mercari Group's mission, "Circulate all forms of value to unleash the potential in all people."
In the sixth installment of this series, "Creating New Value: Amplifying the Voices of a New Wave of Leaders", we spoke with Anastasiia Laushkina, an Android engineer on the Acquisition & Activation Team in charge of leading various projects.
Soon, Anastasiia will be taking her first steps as a new manager, so we took this opportunity to ask about what her ideal image of a leader and an organization is!
Featured in this article



Anastasiia Laushkina (Android engineer/Engineering manager)

Born in Russia, Anasatasiia graduated from Novosibirsk State Technical University with a masters degree in computer science and math. In 2021, she joined Mercari as a subcontractor working overseas, and then became a full-time employee in 2022. Previous to joining Mercari, Anastasiia worked as an Android engineer at Yandex where she was involved in UI-related work on the company's search engine. Anastasiia's career has spanned a variety of disciplines, including software engineering, backend development, and Android development at a consulting company that provided shipping logistics solutions. At Mercari, Anastasiia has worked as a developer on projects involving authentication flow and first-time user experience,but for the last 6 months, she has been transitioning to an EM position.
I wanted to work at a place with an established results-oriented culture
──To get things started, would you please tell us a bit about your career trajectory to date?
Sure! My career began about eight years ago, when I was still a graduate student. In my home country of Russia, it is common for people to find part-time jobs or other forms of employment while in school and then continue to work for the same employer full-time after graduation.
Similarly, I started working for a logistics tech startup in my native Siberia while I was studying for my master's degree. I had no work experience, but because it was a small company, I was given a broad range of responsibilities including back-end development, migration from Microsoft Silverlight to Android, design, and QA. It was the perfect environment for me to acquire skills as a new engineer, and I still get a happy feeling inside when I reminisce about those days.
After working in Siberia for three years, I moved to Yandex, a major Russian company that runs its own search engine, among other things. There, as a mid-level Android engineer, I was involved in work related to the UI of the search engine. Yandex is sort of like the Russian version of Google, so as you can imagine the company is very large, and the projects we worked on were correspondingly huge and complex. There were also many opportunities for me to collaborate with other teams, which helped me develop my communication and coordination skills.
──So, after your time at Yandex, you came to Japan and joined Mercari, right? Could you tell us more about why you came to Japan and why you joined Mercari?
Yes, that's right. Ever since I was a university student I had wanted to work abroad. When people from Russia look for work options abroad, if they are from Moscow or St. Petersburg, they tend to look to Europe, but I was born in Siberia, near the border with Western China and Kazakhstan. I took an interest in Asia in part because of the proximity of the borders— there was a cultural presence of Asian countries. Almost every Siberian city had trade centers or cultural centers of Asian countries.
Then, when I began to seriously consider working abroad, my partner started studying Japanese, which sparked my own interest in Japan. As I learned more about Japanese language and culture, I grew more and more attracted to the Japanese culture of politeness and consideration for others. I also realized that Japanese work culture, which values cooperation, resonated with my own work ethic, and I began to think that I might like to work in Japan.
After considering several companies, I chose Mercari because it encourages bold challenges and has an evaluation system in place to reward those who most embody the company's values and deliver the best performance. I wanted to work for a company where the culture emphasizes results, not one where evaluations are determined by internal politics, so I thought Mercari was a good fit for me.
I also had a positive impression of the company's system for integrating members who do not speak Japanese. Mercari has a lot of programs that make the company very attractive to prospective employees coming from abroad For example, it provides support to members who move to Japan from overseas and also offers language education programs. However, the thing that made the biggest impact on me was the fact that members of various nationalities interviewed me during the selection process. Of all the interviews I had with Japanese companies, this was the first time I had met with interviewers who were not all Japanese. I was also pleased that the interview questions were all meaningful and in the interest of properly evaluating my abilities, rather than about my background, gender, age, or anything like that.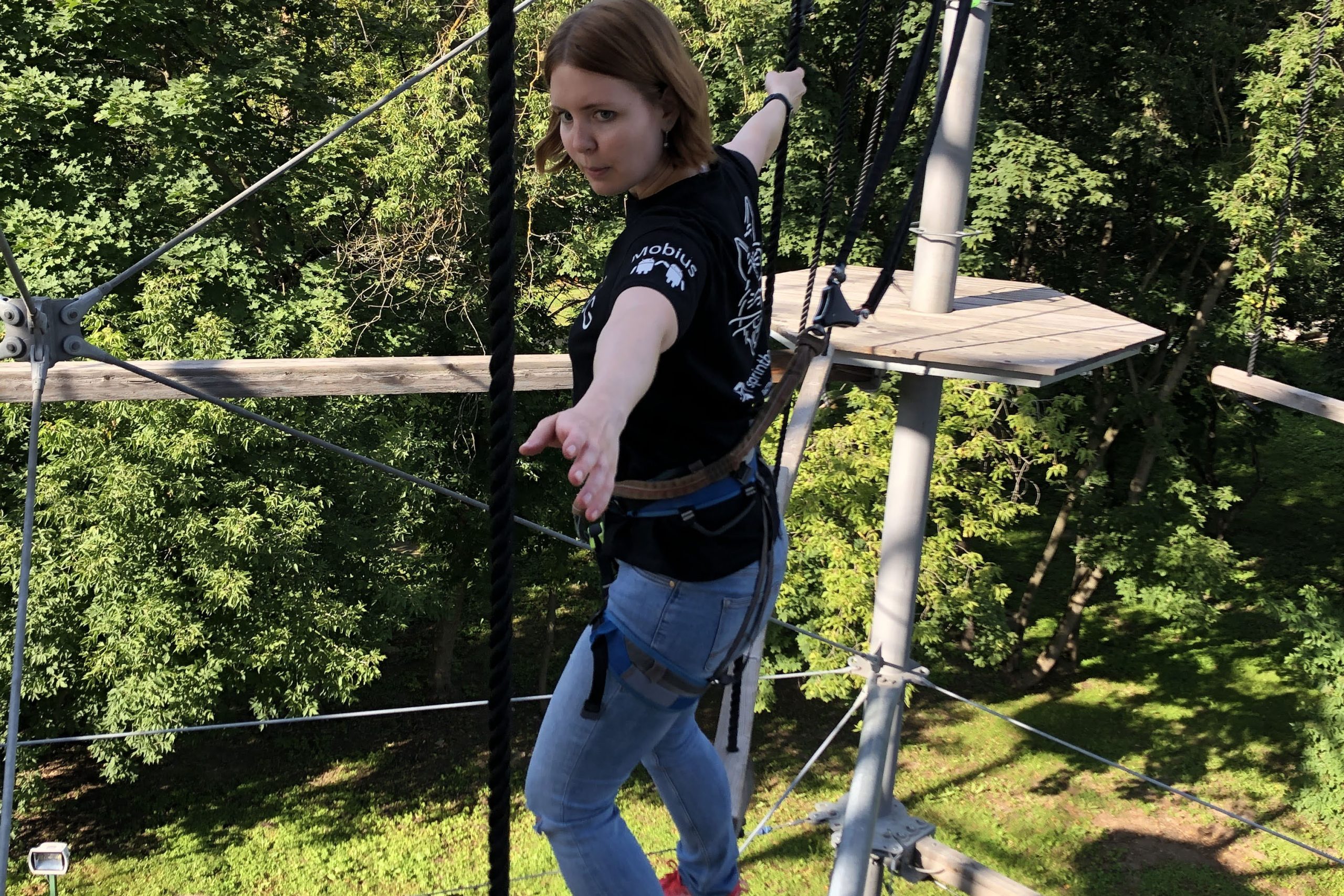 Anastasiia enjoyed outdoor activities in Moscow
I want to be a mentor who can provide tough but kind support
──What projects have you been involved in since joining Mercari?
Well, I was involved in the GroundUp App (development code name), which was a major project to completely rewrite the code for Mercari's iOS and Android apps. I was mainly responsible for authentication-related tasks as an Android engineer. Currently, I am involved in projects related to KYC, security, promotional coupons, and other aspects of the buying and selling experience for new customers.
Mercari also gave me my first opportunity to be a mentor. This was both exciting and a little bit intimidating as I wasn't quite sure how to help my mentee develop their skills in Android development.
When I was working in Russia, I had a very good mentor. He was very strict when I made mistakes, but he didn't just point them out, he always worked with me to figure out how to fix them and how to avoid repeating them. Thanks to him I learned and grew a lot.
I think a manager should be tough, but provide kind support when mistakes are made. Striking this balance is definitely not easy— now that I'm a mentor myself, I have grown keenly aware of just how difficult my previous mentor's work was. Although I am still inexperienced in many areas, I always try to keep in mind that trusting and supporting others is the most important thing, especially when they make mistakes.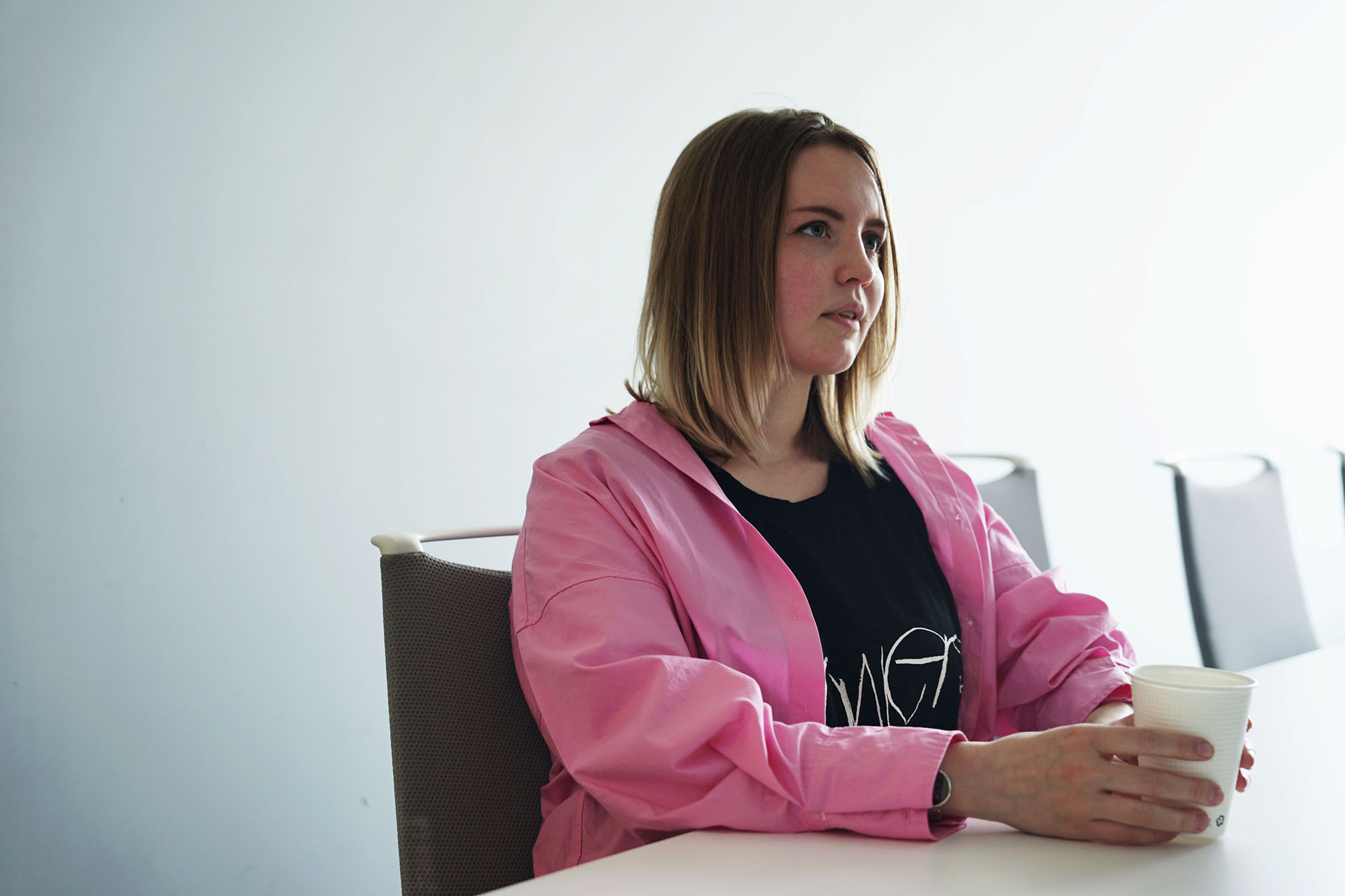 Being afraid isn't a bad thing
──As you are quickly approaching your managerial debut, I want to ask: How did you feel when you were approached to become a manager?
To be honest, I was pretty scared. I had this idea that I wanted to be a manager someday, but when the offer actually came, I was hesitant at first. I think that's because I saw managers at Mercari as being a cut above me, so I couldn't imagine myself in the same conference room with them, talking with them as equals. I was worried that I wouldn't be able to do the job.
But then I thought, since I've been given this opportunity, I should ask my own manager why I had been offered the position and also reframe it in my own mind. As I took the time to reexamine myself, I gradually began to see the opportunity as a positive one. I realized that my strong sense of responsibility, my goal-oriented organizational skills, and my willingness to clearly communicate my thoughts, both good and bad, were highly valued. It took some time for me to shake my fears and gain confidence, but by really taking a hard look in the mirror, I was able to make the decision to accept the offer to become a manager.
──What kind of team would you like to build as a manager?
I want my team members to feel that they are doing something great. That's the kind of team I want to build. To achieve this, it will be important for me to strike a balance between pressure and comfort. While time spent doing what you love and what you're good at is comfortable, I believe that people grow by boldly taking on new challenges while feeling pressure to step out of their comfort zones.
Collaboration with various teams is essential for creating this kind of team environment. As a manager, I want to actively communicate with other teams and create a fertile ground for members of my own team to boldly take on new challenges.
──You mentioned earlier that you were afraid of becoming a manager, do you have a message for others who are struggling with similar apprehension?
I don't think it's a bad thing to feel afraid. Being afraid shows that you have a strong sense of responsibility. If, like me, you're scared to become a leader, I think it's a good idea to first tell your team members how you honestly feel. It's also good to ask them to give you feedback on what you could improve in order to become a leader. Sometimes, you might get feedback that surprises you or is difficult for you to hear, but those are the opinions that reveal the places where your own growth is being hindered. So, I would advise people to get as much feedback from as many different people as possible—this should point you in the right direction.