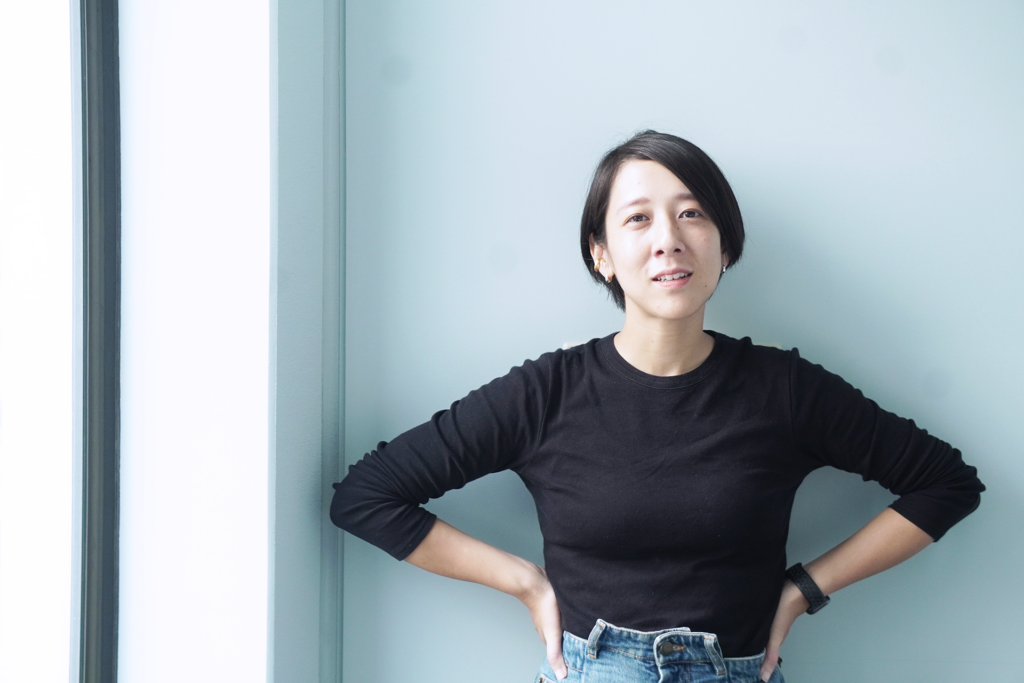 From a VP, Back to a Specialist: Why I Work in Mercari's Corporate Planning Team. (Mizuki Inoue)
Hello everyone! I am Mizuki, and I joined Mercari's Corporate Planning Team in May 2023.
Mercan is starting a new series of articles called "Why I Work Here," which will feature members who unleash their potential at Mercari.
In this installment, I will go over…
・Why I changed jobs to work at Mercari
・The bold project I was assigned to in my second week at the company
・The fun parts of working in Mercari's Corporate Planning Team
・The hard parts of working in Mercari's Corporate Planning Team
・And finally, my career plan in Mercari.
I hope you will read it all the way through!
Featured in this article



Mizuki Inoue

Mizuki joined Mercari in May 2023. She runs major-scale projects for the further growth of Mercari as a member of the Corporate Planning Team of Mercari's Marketplace business. Her hobbies include sewing (with machines) and room redecorating (from planning to execution). Her recent achievements include freeing up new space in her children's room and working area by installing a bookshelf and desk, and giving the bathroom a new vibe by changing the wallpaper and installing a mirror. Her current undertaking is planning where to place the triple bunk bed for her three boys and how to renovate the kitchen.
An international bank, a real estate service, a hotel management startup, and finally Mercari
Allow me to introduce my background first.
Joined an international investment bank as a new graduate
I joined an international investment bank after graduating from university and worked there for six years as a "product controller," a specialist role under the "controllers division," which is basically the finance division. My major duties were to manage the profits and storage conditions of financial instruments, and I was expected to meticulously cycle certain processes day in and day out. It was a very stimulating and rewarding environment where I could work hard and compete with other talented people, but as I gained more experience, I realized that I wanted to try my hand at creating something on my own.
I studied architecture in university, and many of my friends around me were working in creative fields, so I had a longing to be involved in manufacturing. However, I was not very good at design, so I thought it would be good if I could be involved in some way in the manufacturing process, rather than creating something from scratch myself.
Moved to a real estate services company and then became vice president of a startup
This is how I chose a real estate services company as my next career. I stayed there for about six years, and as a PM for office relocation/renovation projects, I was able to be involved in manufacturing, which I had longed for.
I then joined a hotel management startup founded by an acquaintance, where I was a PM and also in charge of business development. Immediately after joining the company, the pandemic began and the hotel industry was hit hard. Still, I had the opportunity to take on new challenges, including experiencing fund procurement on a major scale, which I had not expected to work on. Later, I became a VP and was entrusted with a broad range of responsibilities, including overseeing the administrative and marketing departments, in parallel with business development for expansion, but after a while I became ill. This led me to rethink my career and working style, and I began to think that it might be a good idea to return to the kind of work I had been doing as a specialist, where I could sit back and think things over carefully.
Imagined where I would be in five years and joined Mercari
That's when I came across Mercari. I had always loved the Mercari service and had been using it since around 2016. I liked the fact that it was not just a service to enjoy buying and selling, but also had a strong commitment to creating a circular economy. I had supported the company for a long time, so I applied for the job as soon as I saw the job opening.
In the end, I chose Mercari for two reasons. The first is how the business resonated with me. I found appeal in the fact that not only was it a service I liked, but also it was trying to make a positive impact on the world with the goal of achieving a circular economy. The second reason is the people in it. I spoke with several people during my interviews, and I felt that everyone at Mercari takes pride in the service and has a strong desire to achieve the mission. I decided to join the company because I could see myself achieving further growth and experience after five years of working with those people.
It isn't just talking numbers. We follow through all the way until execution.
The ability to execute plans required in Corporate Planning
I have been with Mercari for four months now. As a member of Corporate Planning, I am currently supporting the business measures assigned to me by accompanying all processes from budget formulation to execution.
Specifically,
・Regular meetings with the business side to manage the progress of measures
・Monitoring in terms of cost and personnel assignment
・If a problem is detected, coordinating within the company to ensure that causes are identified and solutions are considered and implemented without delay
These are a few examples of how our work delves deep into the business.
Many people have the impression that corporate planning is just corporate accounting, but Mercari's Corporate Planning Team values commitment to delivery until the plan is achieved. I was told during my interview that "planning is of course important, but Mercari's Corporate Planning is looking for people who can execute plans." I had built my career as a PM, so I had an advantage in this respect, and I could accompany the team with responsibility for execution, rather than just talking numbers. I think this is really the best part of working with the Mercari Corporate Planning Team.
Assigned to a major project in my second week at the company
The first project I was assigned to after joining the company was Category Growth. This is a very important project that is indispensable to achieving growth for Mercari, where we determine which categories to focus on from a wide variety of items and develop and implement growth plans for each. I was assigned to this project only two weeks after joining the company. This kind of speed is only possible at Mercari! (laughs)
I was involved in budgeting for this project, but I had just joined the company and was still working to deepen my understanding of Mercari's business. Honestly, I was fumbling in the dark for a while. There were several leaders in this project, and I had to collaborate with them to create a single number, but because there were so many leaders, there was no one who could clearly lead the project.
However, since speed was required no matter what, I took the initiative to make a list of tasks and output ideas, set responsibilities and deadlines, and manage progress, even though I wasn't sure it was appropriate for me to do so. I didn't think it was my place as a two-week rookie to put pressure on people and check up on progress… but I did just that, and everyone was kind and appreciative. Regardless of their position or role, people who do what they need to do to succeed as professionals are valued here. This project was when I felt how the values of Be a Pro and All for One were deeply embedded in the organization.
Facing many challenges, I work beyond my field
I have written a lot of good things so far, but of course the Mercari Corporate Planning Team has its challenges. One of them is that the scope of work is not clear. As a young team that has only been up and running for about three years, the direction of the team often changes, and the structure, required roles, and expected results change accordingly, so if you want to work in a neat and organized manner, you will have a hard time. However, on the other hand, it means that I can freely do what I want to do, so I see it positively as an opportunity for me to grow.
By the way, there are very few members of Corporate Planning with an actual background in corporate planning. One member was an interpreter, another an analyst, another in the sales team… and so on. The fact that there are so few people with experience may be considered one of the downsides, but I think that's why we can do things freely without being bound by any frameworks.
Climb the corporate ladder, or stay a specialist? The ultimate career path question.
Finally, I would like to write about my future.
If I gain experience in Corporate Planning in Mercari, I could possibly aim for a COO or VP position within Mercari Group, but to be honest, I'm still not sure if I want to. As an example of a career path, I think I can choose to move up the vertical corporate ladder, but I also think I can stick to the path of a specialist. I used to be very ambitious and wanted to reach the top, but now I am more interested in what I can do. Nevertheless, I think that sooner or later I will end up in a management role, and I would like to build up my strength for that.
First of all, our immediate goal is to gradually increase our presence as Corporate Planning and establish our own position by promoting the projects we are in charge of. I want to give people more and more opportunities to say, "I'm glad I worked with the Corporate Planning Team on this."
Since work takes up more than half of my daily life, I want to be in a situation where I can love my work and be proud of it regardless of the circumstances—in other words, I want to love and be proud of my life. If I am going to "go to the trouble" of working amidst all the other things happening in my home and family, I want to at least enjoy it.
At Mercari, regardless of whether you have a certain skill or not, if you have positive motivation to make things better, you will be given more and more opportunities to challenge yourself. So, I would like to continue to take action, Go Bold, and enjoy my work to the fullest.
[Bonus] My time for well-being
Playing with your kids every weekend takes a lot of stamina, so I started working out with a personal trainer once a week at the end of last year. My trainer also taught me how to do stretches in the morning, which serves as a "switch" of sorts to get my day started. I actually hate exercise, and I think about skipping every session, but it allows me to take my mind off of work and chores and just focus on myself. It also gives me a great sense of achievement when I'm done, which keeps me going!