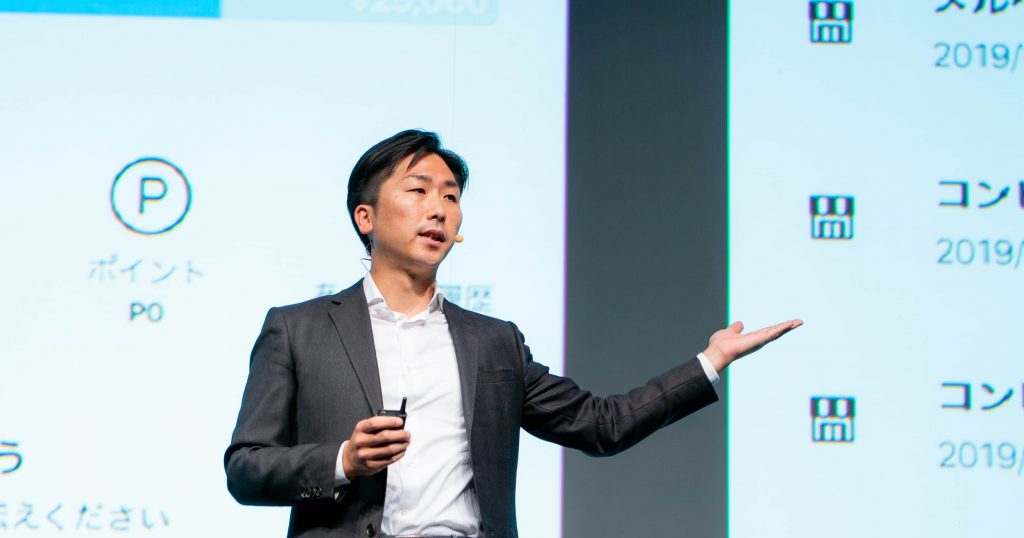 No more allowing money to keep people from achieving their dreams: Merpay's new form of trust #MPC2019SEP
MERPAY CONFERENCE 2019_SEP. was held on September 18, 2019. This was Merpay's second conference, following MERPAY CONFERENCE 2019, which was held in February to coincide with the launch of the mobile payment service Merpay. At the conference, speakers presented on business plans and strategies to achieve Merpay's mission of building trust for a seamless society.
Last to take the stage was CBO (Chief Business Officer) Masato Yamamoto. Naoki Aoyagi (Merpay CEO) spoke on the history of Merpay, while Takeo Iyo (Merpay CPO) discussed the future of the company. Yamamoto presented on the new form of "trust" that Merpay is striving to create.
Smooth and easy payments that don't require charging money to your account
Merpay's greatest feature is the annual sales balance of approximately 500 billion yen held on the marketplace app Mercari, which can be used directly for payments at a variety of stores. This sales balance on Mercari has enabled us to grow since our official launch in February of this year.
Yamamoto: We want to provide this convenient and seamless experience to a wide range of individuals, including not only those that already use Mercari, but also those that are new to the service. Doing so will enable us to create a society where people can truly enjoy doing what they want to do.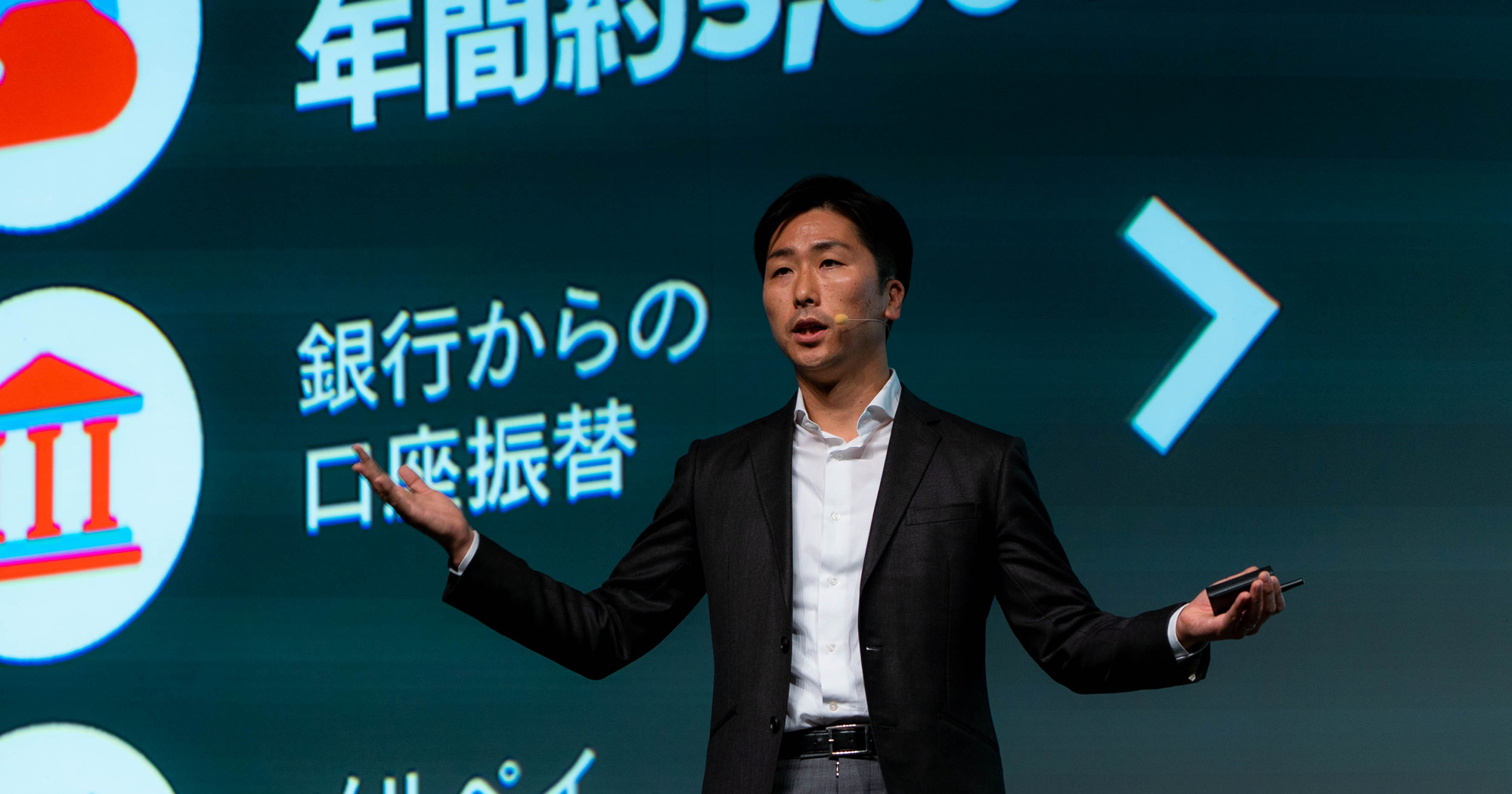 Masato Yamamoto (Merpay CBO)
In April of this year, we launched Merpay Deferred Payments as one initiative for making this kind of society a reality. This feature sets a usage limit for individuals based on their track record on Mercari and Merpay. Customers can then make purchases with deferred payments up to this limit. Merpay Deferred Payments makes payments simple and easy. As long as the amount is within the customer's monthly usage limit, they can make a purchase without first charging money to their account balance or having to worry about their balance being low when they go to the register. Customers can also set their own usage limit, catered to how they want to use the payment service.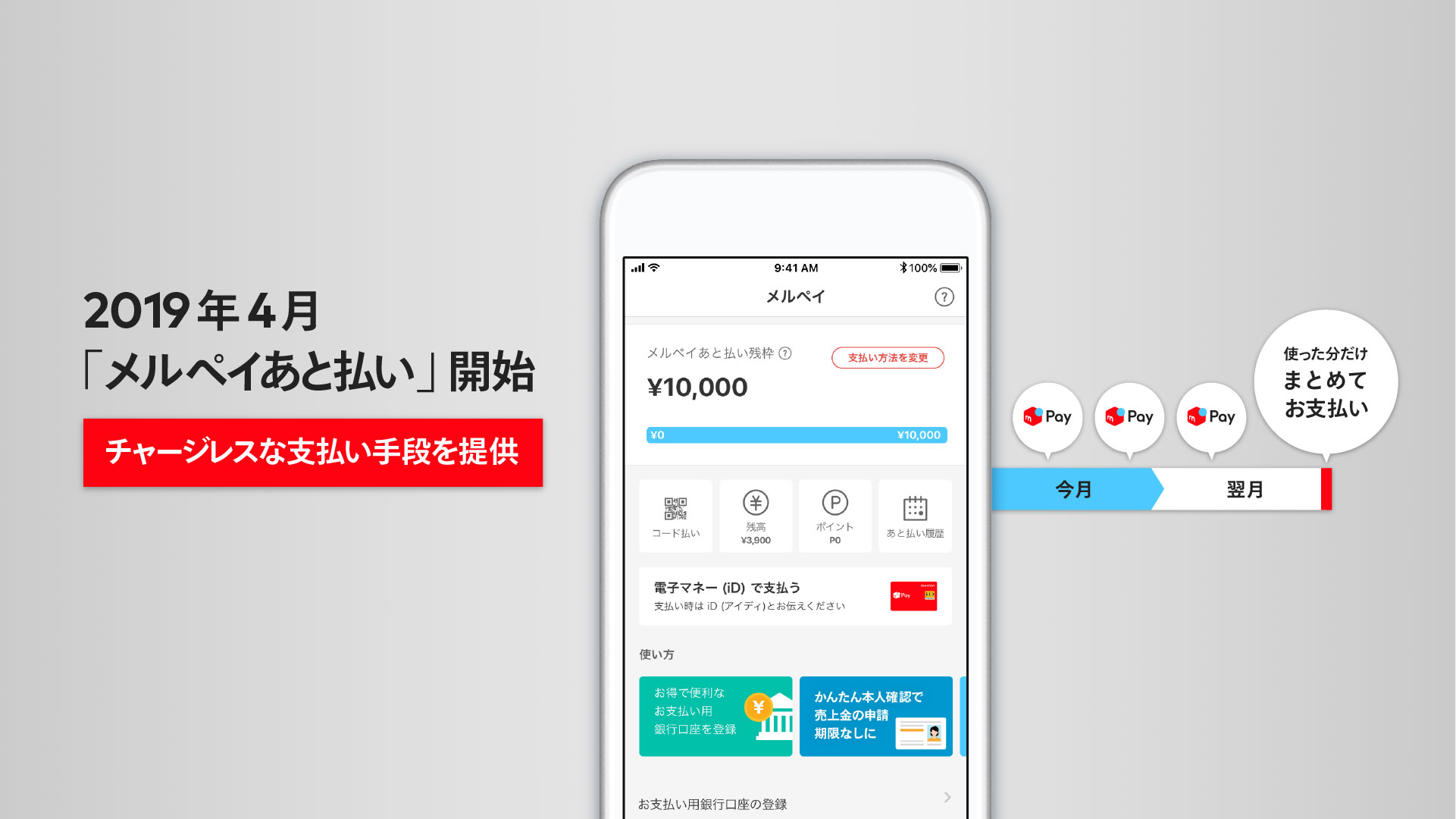 Yamamoto: The app has a meter displaying how much the customer has used of their set amount for deferred payments, which can be checked at anytime. This setup allows you to use the service just as if you were checking how much cash you have left in your wallet.
Customers can easily check how much they have spent at their convenience, using cashless payments in a safe and secure manner. Given this incredible level of convenience, the number of users has grown steadily since the launch of the service. The majority of users are in their 20s and 30s, and 55% of users are female.
Yamamoto: As touched on earlier, usage limits are set based on customer track records on Mercari and Merpay. This is exactly the kind of trust that Mercari and Merpay are striving to create. Introducing this concept of trust to the Mercari and Merpay ecosystem will even further expand the customer experience.
What is this "new form of trust" which Merpay has created?
Yamamoto went on to explain this concept of "trust." This concept of trust is different from the typical concept of "credit" found in existing financial systems. Traditionally, financial institutions use passive attribute information of their customers to determine trust, such as number of consecutive years worked, salary, occupation, and family structure.
Yamamoto: However, rather than looking at passive attribute information, we determine "trust" based on the behavior of the user. Doing so creates trust for even more kinds of people. This approach reaches those who have experienced difficulties gaining trust through the traditional system, including young people with little work experience, and housewives whose years of employment and salary cannot be easily measured. For these reasons, many have trouble accessing credit services under existing financial systems. However, that doesn't mean these people don't deserve to be trusted. There must be a different method to determine appropriate trust levels for these kinds of people. By taking a different approach to determine trust levels, we could even create a society in which more people can enjoy these services. We endeavored to make this kind of society a reality.
This vision led to the birth of deferred payments, a service in which we trust users based on their track records on Mercari and Merpay. Mercari is a C2C marketplace where users conduct transactions with one another, covering various steps from listing an item and communicating with users interested in buying the item, to purchasing, shipping, and rating the seller upon receiving the item. Each of these actions shows whether or not a user is being courteous and considerate of the other party.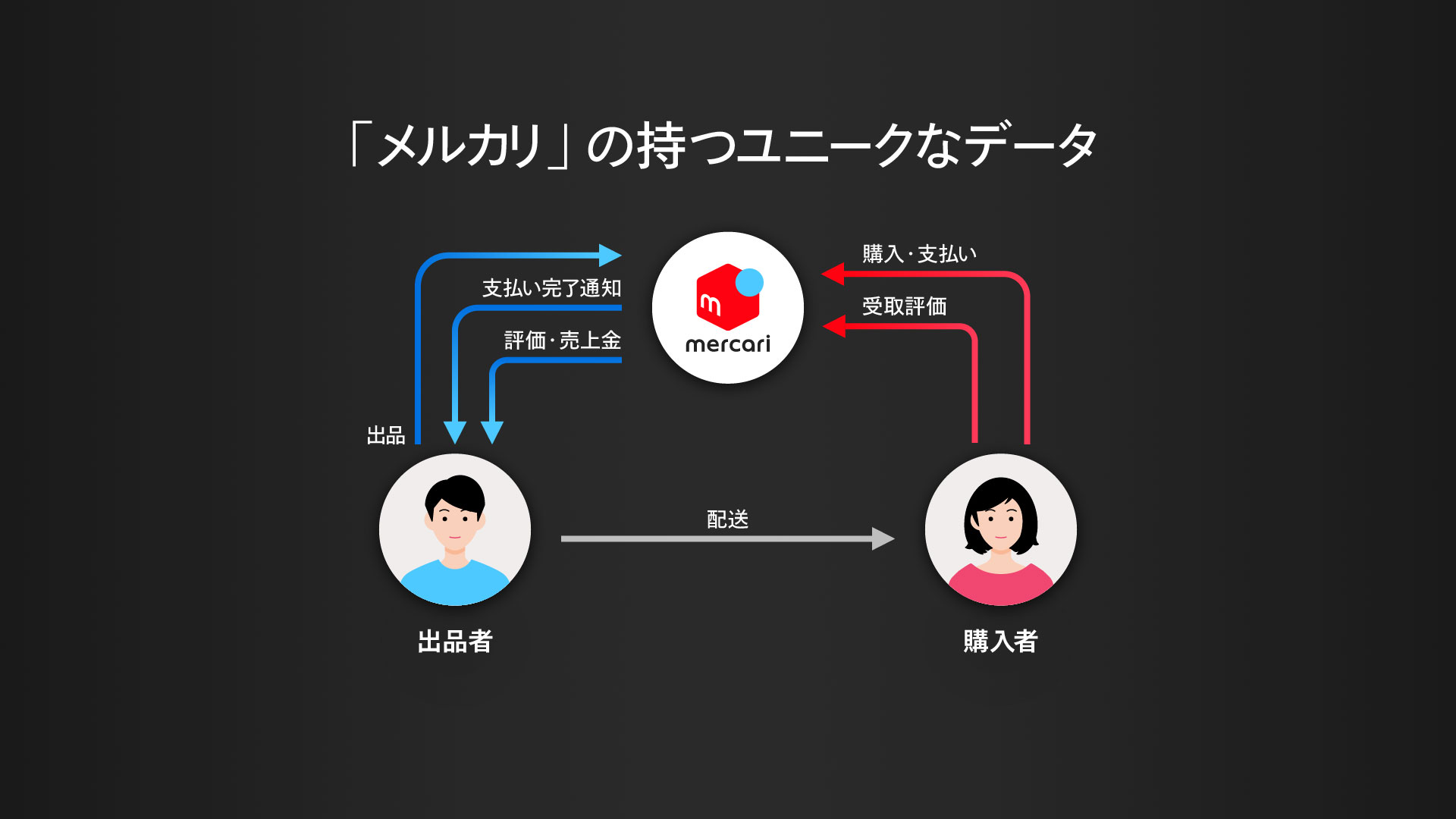 Yamamoto: Through these transactions, we assess the user's ability to keep their promises, creating a new form of trust. These actions determine the user's usage limit for Merpay Deferred Payments. We utilize AI technology to determine levels of trust, looking at each action a user takes on the app, including their use of Merpay. Furthermore, users can build up their level of trust by being courteous and polite in their use of the app. That is our concept of "trust" at Merpay.
As a result of this new form of trust, 99% of payments have already been completed by the very users who previously had difficulties accessing credit services. Given this progress, Yamamoto presented on a new feature designed to further develop the payment experience.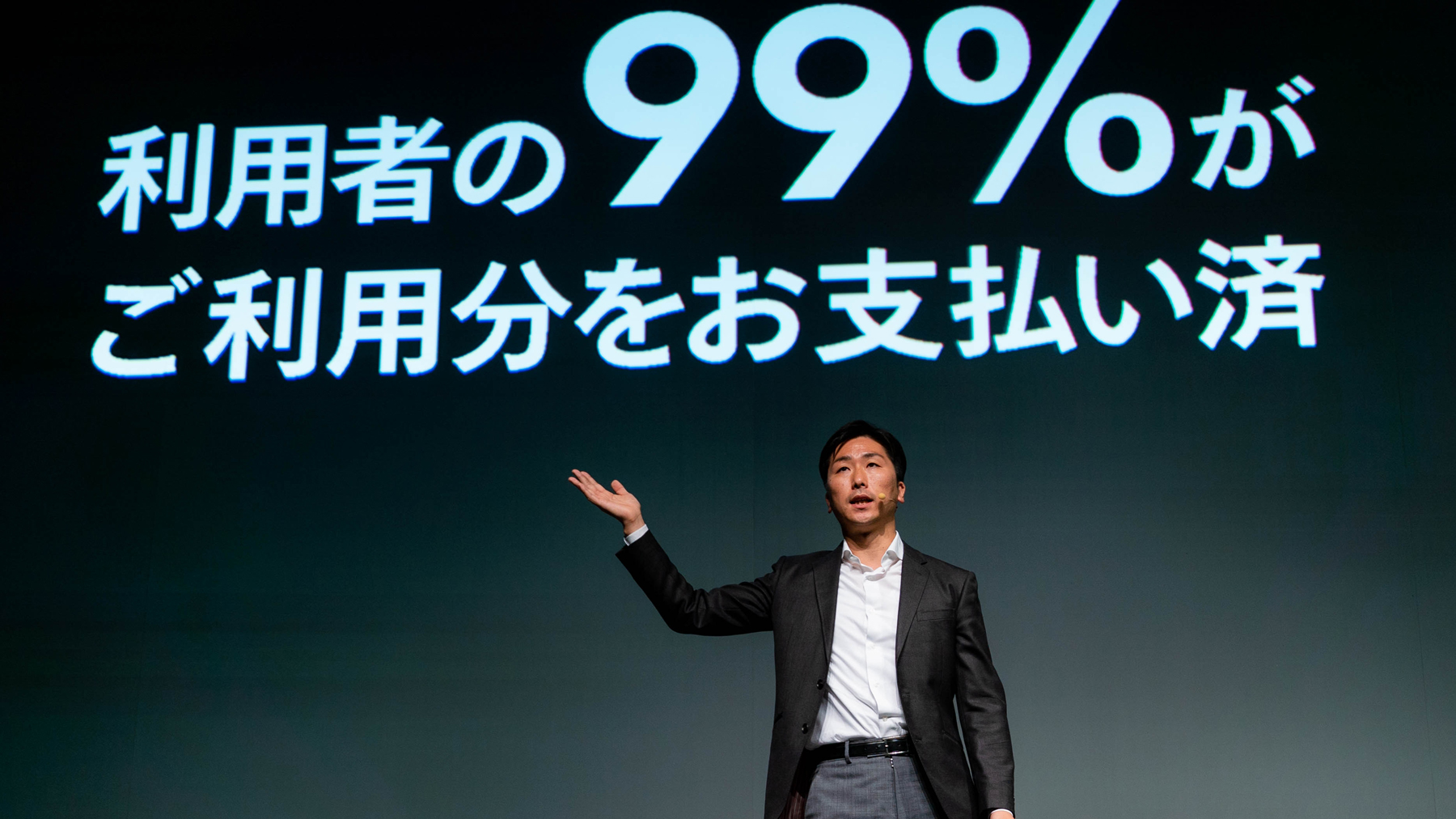 No more allowing money to keep people from achieving their dreams.
Yamamoto presented on a new feature—Merpay Deferred Payments which can be made in installments. We originally only offered the option of making one single payment by the end of the following month. However, users can now make payments across multiple months.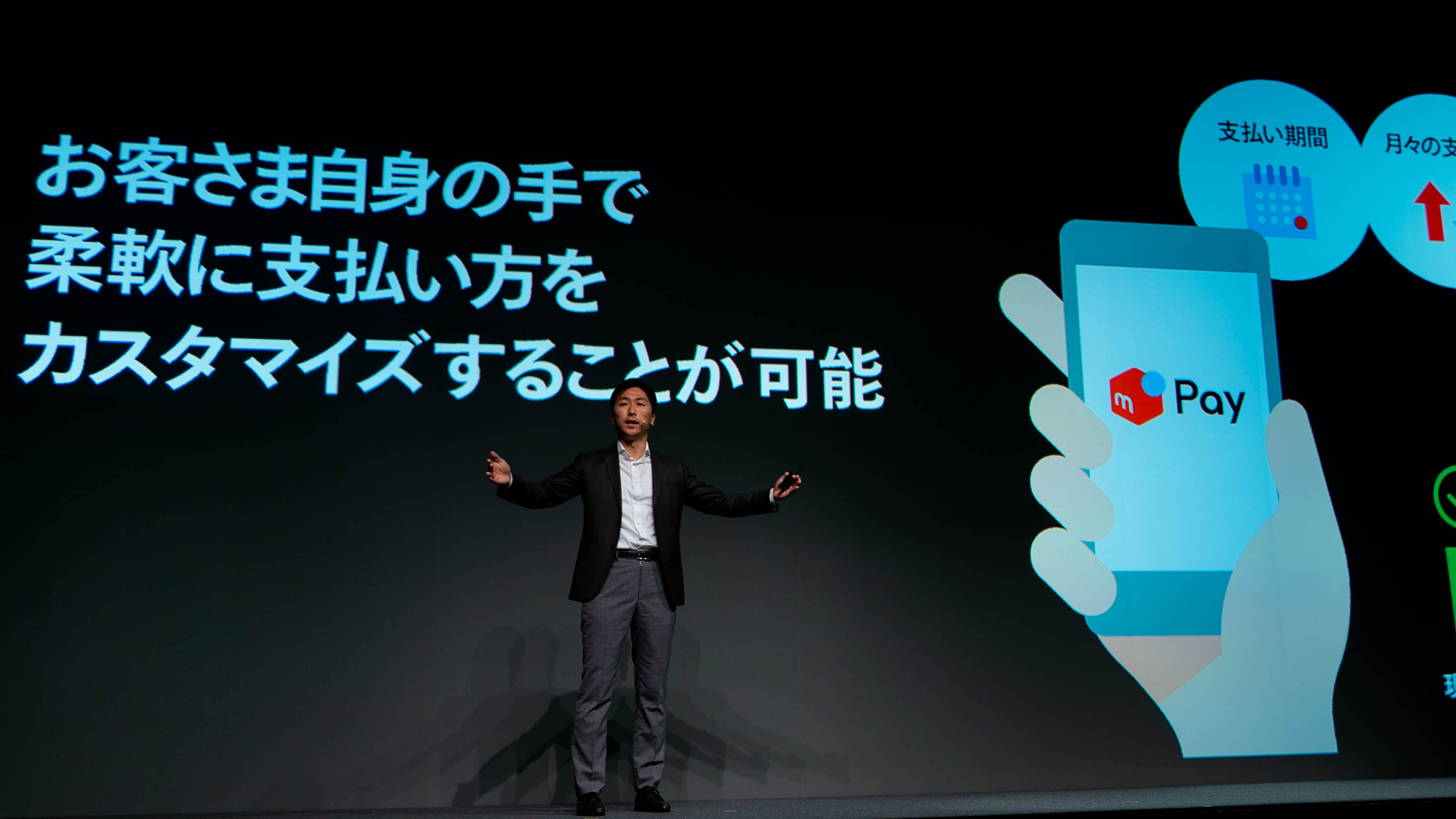 Yamamoto: Users can adjust the timing and method for payment in an infinite number of ways. We want to be able to cater to the circumstances of each user. On the other hand, the currently available forms of payment in installments and revolving payments make it difficult to keep track of your spending and manage how much you have paid back. For these reasons, many hesitate to use these forms of payment. We want to properly address these concerns.
To address this issue of managing spending, the Merpay app provides a visualization of the payment status for each item. Users can easily check how much they have paid back for an item, and how much longer it will take to complete the payment.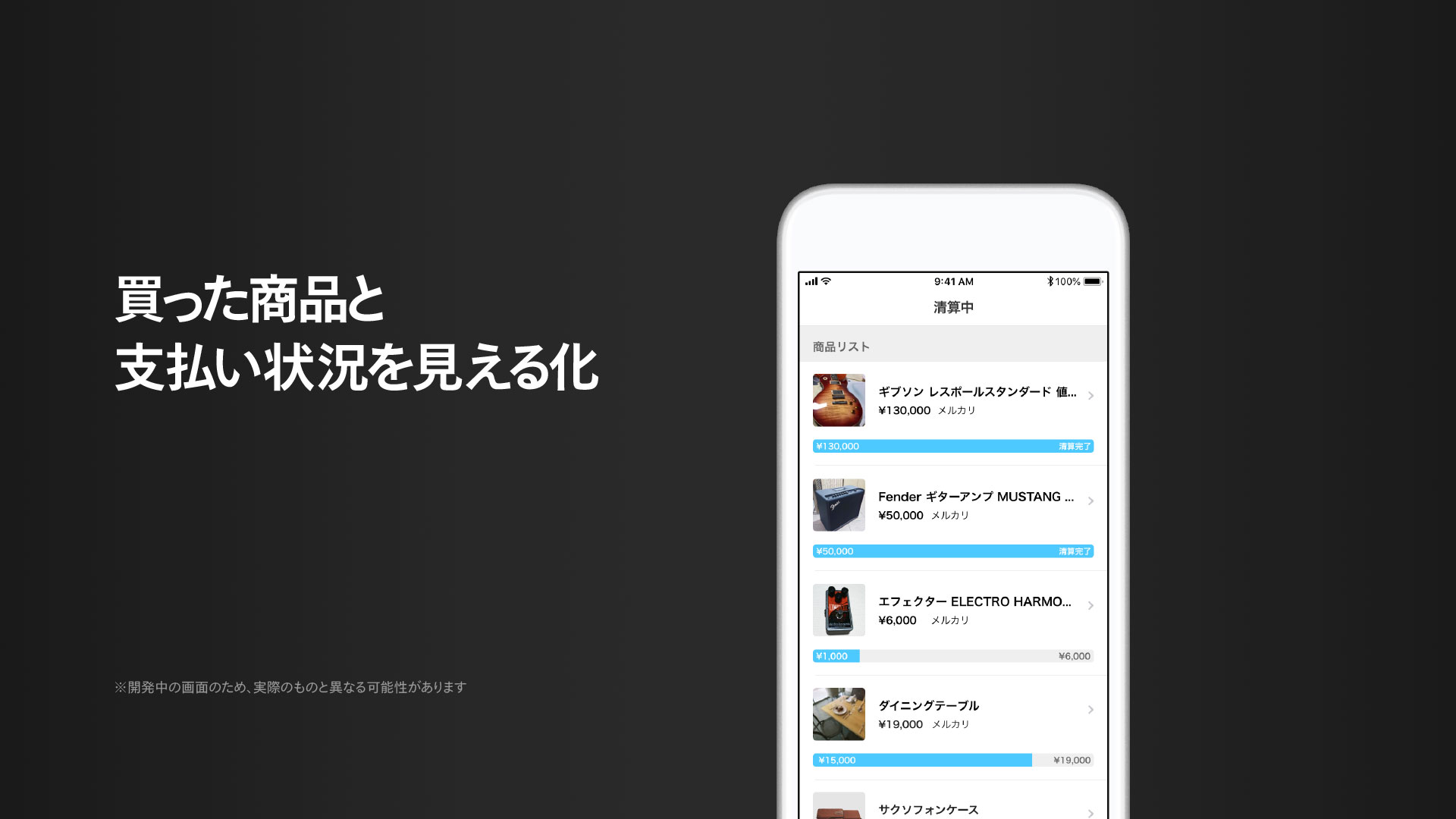 Yamamoto: With this option of paying in installments, it will become even more important to visualize and manage payments. We also plan to support users in making their payments, such as by awarding points when they complete a payment.
Merpay's mission— "Building trust for a seamless society." With the goal of making the flow of money more "seamless," users can list an item on Mercari directly from the Merpay page for purchasing an item.
Yamamoto: We have all experienced the feeling of "I wish I had bought something else," after purchasing and using an item. Users can list an item on Mercari, and put that sales revenue towards replacing the item with something else. This feature, combined with Mercari, is truly unique to Merpay.
Yamamoto went on to speak about how Merpay can create value in terms of time. Quickly get that item you would have otherwise had to wait to buy while saving up money, and use that time to improve a skill. Use Merpay to get more value out of your time, and spend your time practicing instead of working to save up.
Yamamoto: We don't want people to have to give up on a dream because they don't have the money. We want to create a society where people feel that they can truly do what they want to do. Please stay tuned for the release of the payment in installments feature, currently scheduled for the beginning of 2020.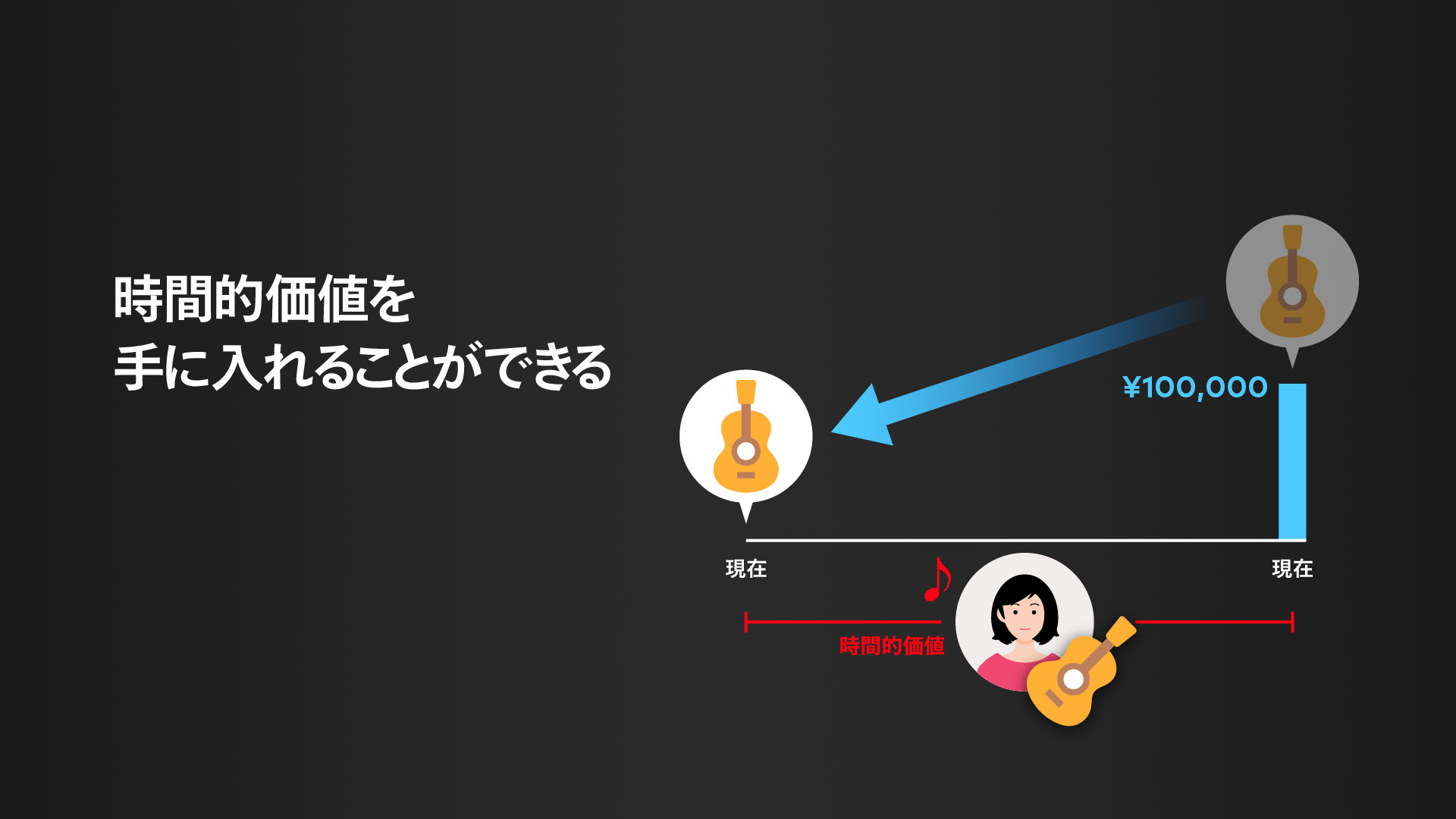 After Yamamoto finished his presentation, Aoyagi returned to the stage to speak about the vision for the future company, bringing MERPAY CONFERENCE 2019_SEP., the second conference of its kind, to a close.
Aoyagi: Merpay has grown as a payment service focused on the concept of "openness." Under the theme of "trust and openness,"we will create a payment experience which does not require charging money to your account. We will make an ecosystem founded on trust. Through this new form of trust, we will create a society where people don't have to give up on their dreams—a society where value is seamlessly transferred between individuals. We want to be more than just a payment service, implementing the infrastructure of this new form of trust to create a circular economy and seamless society. Please stay tuned for what Merpay will achieve next.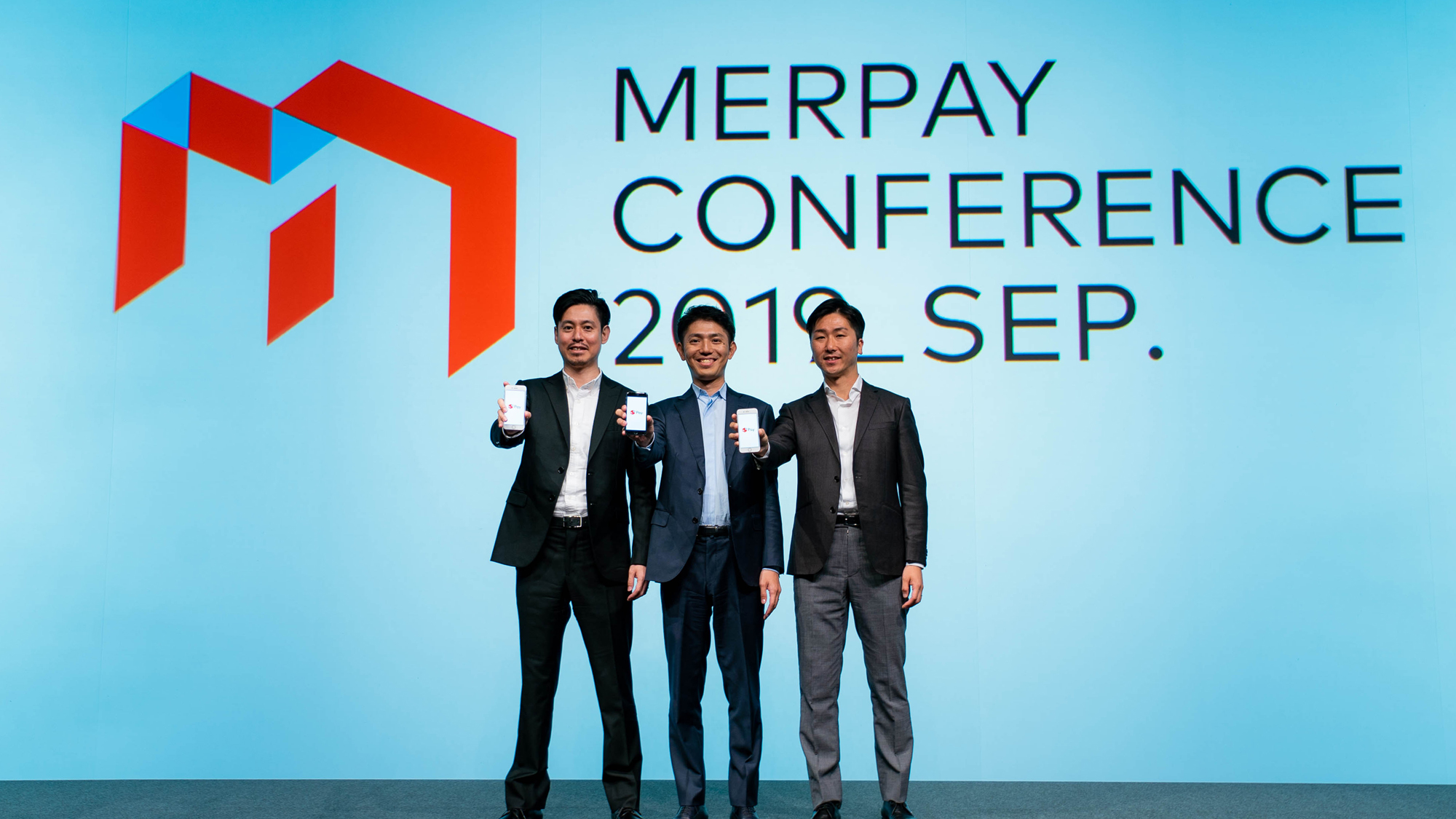 (Pictured from right) Merpay CPO Iyo, Merpay CEO Aoyagi, Merpay CBO Yamamoto
Masato Yamamoto

Yamamoto completed his master's in the Graduate School of Interdisciplinary Information Studies at the University of Tokyo in 2004. After working at NTT Docomo, he began working as the Head of Partner Sales in the Enterprise Division at Google Japan in 2008. In 2014, he became the Head of Business Development and Sales at Square Japan, and in 2016, he became the Head of Apple Pay Merchant Business at Apple Japan. He joined Merpay in April 2018.
Click here for a video of the conference.