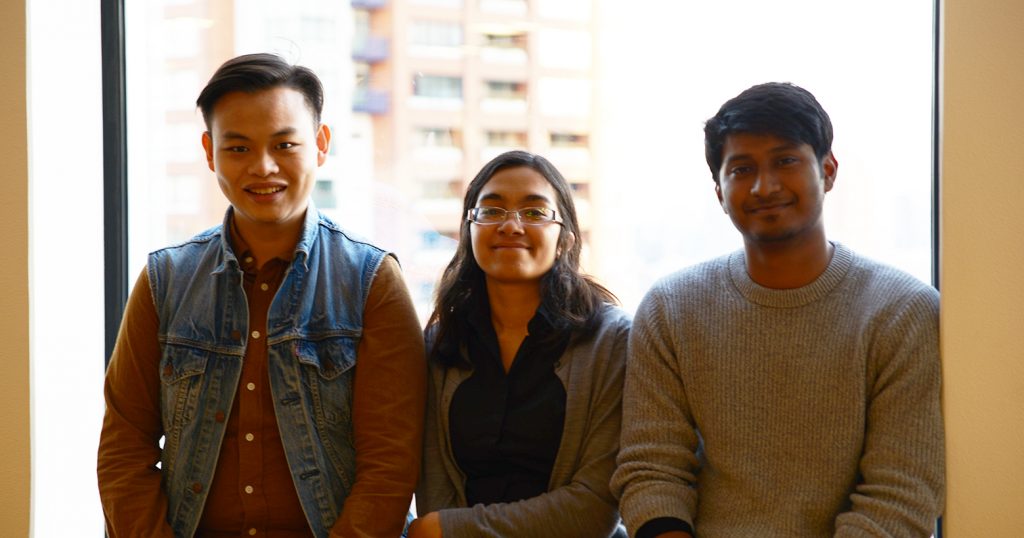 Why We Chose Mercari – Global New Grads Share Their Stories
Mercari hired 44 talented new grads from around the world on October 1, 2018. This marked the company's first large-scale global hiring initiative, drawing a great deal of interest from both domestic and international media. Our new members hailed from many different countries including India, China, Taiwan, Singapore, the UK, and Belgium, arriving in Tokyo's lively Roppongi district to start their new careers.
Among the group were members who previously worked as interns for Mercari, as well as members traveling abroad for the very first time. Regardless, all of them arrived in Japan to experience a new country, new culture, and new life as working adults. We couldn't help but wonder what kind of thoughts went through their minds during this huge transitional phase in their lives.
We interviewed three of our new global members to see how they've been doing!
The road to becoming a Mercari engineer
ーCould you start by introducing yourself?
Toby:I'm Toby (Hsien-Chi Toby Liu) from Taiwan. During my student years I researched NLP and sentiment analysis, as well as topics like potential depression and bipolar disorder induced by social media. Outside of school, I was very interested in NGOs, and I took part in a project that used data to predict the danger of fires, where I learned about how firefighting resources are allocated in order to reduce the spread of damage. I'm now a member of Mercari's AI Team. It's great to be here!
Sugi:I'm Su Gi (Su Gi Chandran), and I'm from Singapore. My hobbies are cooking, piano, and video games. I can now speak a bit of Japanese thanks to my interest in Japanese pop culture (laughs). I lived in California for 3 months during an exchange program with my university, and I worked in Singapore for a year before coming to Japan. I now work for Mercari's Security Team. Thanks for having me!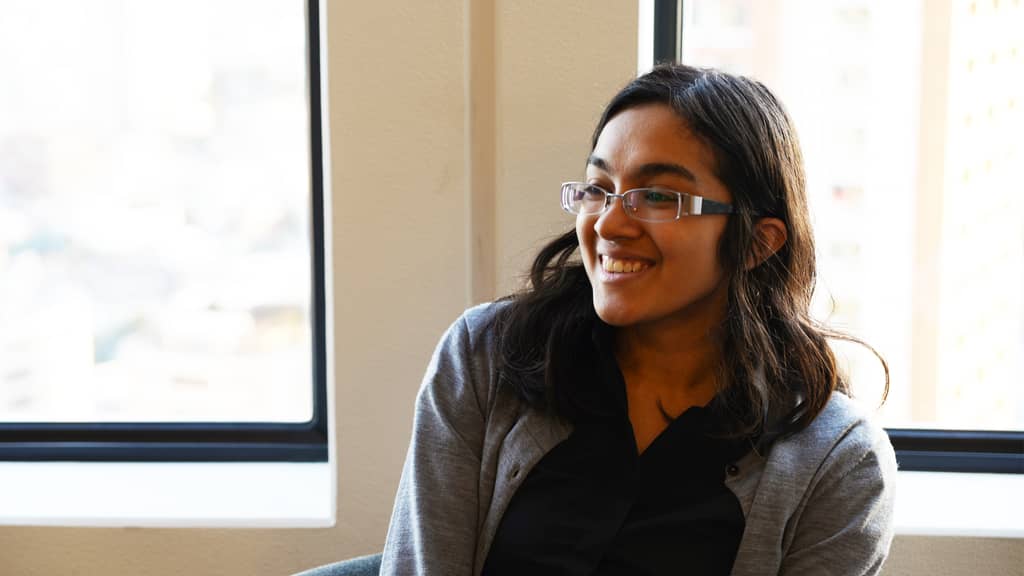 Su Gi Chandran
Apur:I'm Apur (Apurbalal Singha) from India. I attended one of the Indian Institutes of Technology (IIT), where I majored in biotechnology. I studied physics at Jadavpur University before that, but… I left pretty quickly and decided to enroll at IIT instead. Aside from coding, I like skating, basketball, cricket, and painting. I currently work as an Android engineer for the Mercari US@Tokyo Team. Thanks for taking the time to speak with us.
ーThanks! Can I ask why you all decided to become software engineers in the first place?
Apur:I mentioned that I entered my first university with the goal of studying physics, but I ended up realizing that it wasn't a good fit for me, so I left. After that, I discovered coding and I was fascinated. I became really interested in developing with code. I then made it my goal to enter IIT, so I studied for a year with the help of a coach, passed the exam, completed the program, and here I am now.
Sugi:I took a programming course in high school where I learned the basics of software development, so I really became interested in the tech industry before I started university. I still remember how impressed I was by the process of solving problems with software.
Toby:I wanted to know more about how the world functions, and about how people interact with each other. Because of that I studied economics and behavioral economics. After that, I started thinking about data science and wondering if it could be used to make the world a better place. I studied machine learning in university, and now that I think about it, that was that start of my path towards becoming an engineer.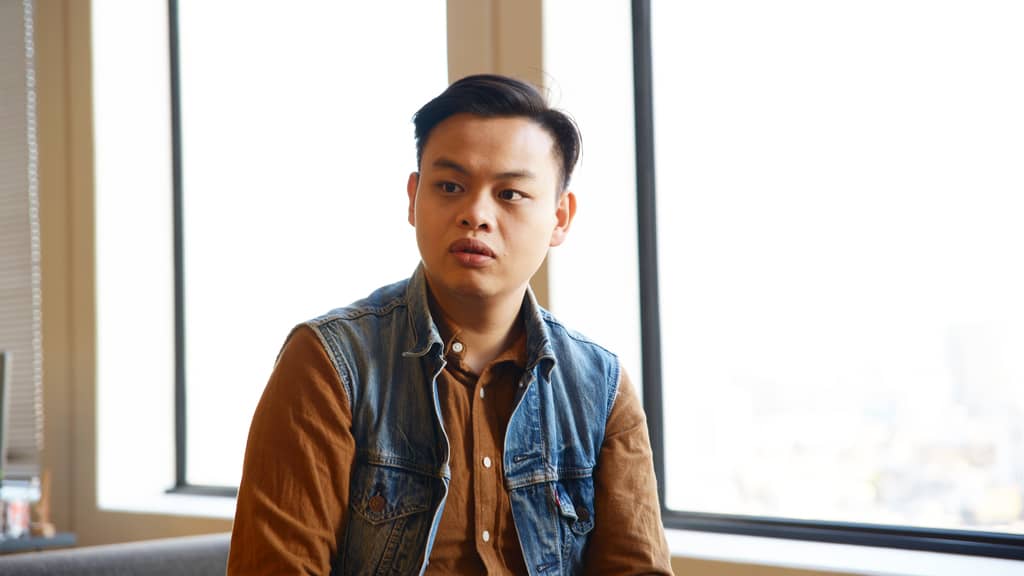 Hsien-Chi Toby Liu
ーWhat's the job market like for engineers in your home countries?
Apur:In India, being an engineer is like being a doctor in the sense that it's a job that everyone wants to do. Although Japan is lacking engineers, 1.5 million engineers enter the job market every year in India, making competition extremely intense. Because of that, many engineers are unable to find jobs in their field and end up working for banks or government agencies. Lately, it seems like more and more Indian engineers have been traveling to various countries to work abroad rather than at home.
Sugi:While Singapore is known for its strong financial industry, the tech industry has also been gaining lots of attention. The government is aiming to have the country serve as Asia's tech hub, and the number of software engineering jobs is increasing as a result. The problem is that there aren't enough people. Silicon Valley is very popular with university students studying computer science in Singapore, and many of them strive to find work there during their job hunt. Of course, it's an extremely difficult goal to achieve, and many of these students end up staying in Singapore regardless.
Toby:Hm… there are some engineers out there who decide to travel the world, but I actually feel like a lot of students in Taiwan tend to stay and work for domestic companies.
ーWhat did you actually do during the job hunting process?
Apur:In India, student need to register for placement in the placement portal of their respective college. Based on their submitted resume they get shortlisted to give online exams. Then based on the exam students get shortlisted for the interview. Interview is further divided into several steps. Some companies do group discussion round and select students for interview based on their performance in GD round. Some companies takes multiple rounds of interviews. The recruitment period for IIT starts every year on December 1, during which companies from all over the world come to visit our campuses. Placement centers evaluate students beforehand and decide what order they are interviewed in. It's a recruitment system that can be used to meet and acquire top talent very quickly, as the best students are interviewed on day 1.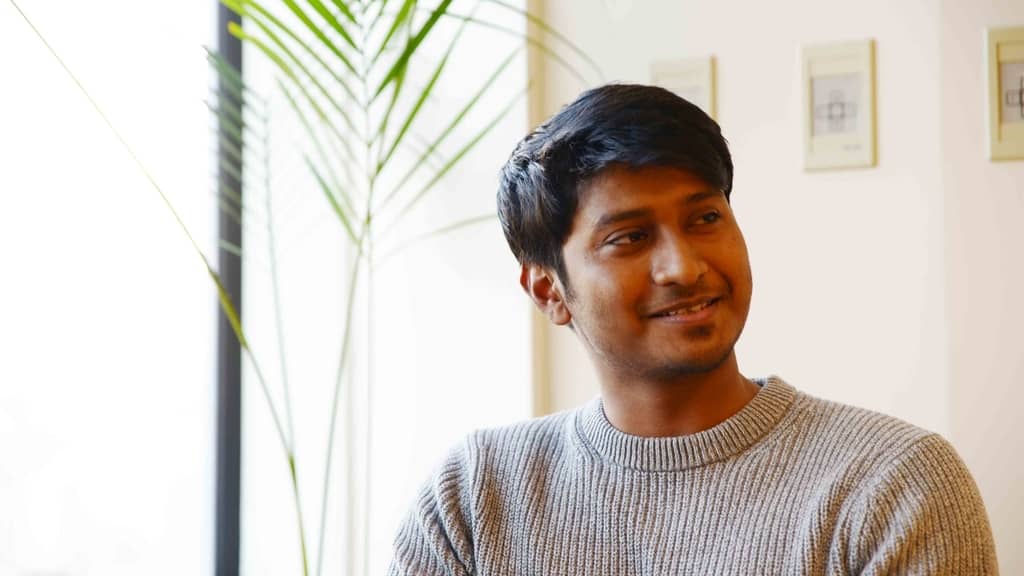 Apurbalalsingha
ーI'm sure you had a lot of options when choosing which company to work for. What made you decide to join Mercari in the end?
Apur: I wanted to get some experience working abroad, and I received a lot of encouragement to do so when I was in university. I definitely felt that working in a foreign country would have a huge influence on my personal growth. Mercari really stood out to me thanks to its status of one of Japan's major IT companies, its compensation structure, and the fact that speaking Japanese is not a requirement to join.
Sugi:I worked at a startup before I joined Mercari, but I felt a desire to work for a large IT company where I could have a job with a greater impact. I found out about Mercari using a job search site, and chose it because I was excited at the chance to work together with exceptionally smart and talented people. Even though I originally had plans to stay in Singapore, I thought about the fact that I had studied Japanese in the past, and the fact that Mercari was Japan's one and only unicorn at the time, and I decided that I couldn't pass up on this opportunity.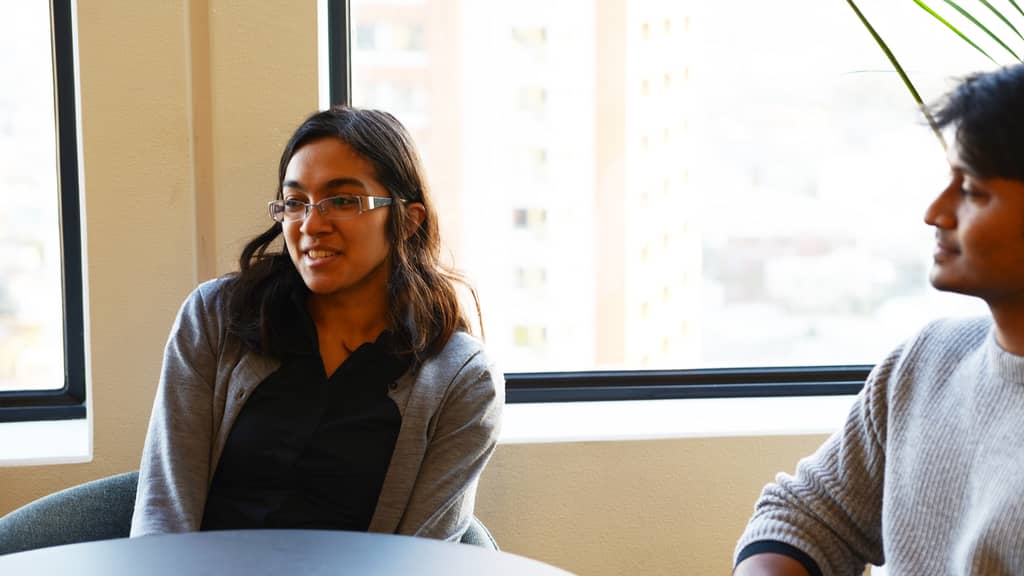 Toby:My main reason for joining was simply because I felt it would be an interesting experience. I found out about Mercari through a TV program in Taiwan where a woman talked about how she was making a living just by selling items on Mercari. Since I was interested in behavioral economics, it really got me wondering about how an app like Mercari affects people's economic behavior. I was also curious about how Mercari managed to control the biggest share of the Japanese C2C market despite being released after its major competitors. It got me curious about the company's strategies and marketing.
ーI see!
Toby:When I checked out the app myself, there were a lot of items that made me think, "How can someone actually sell this?!" and yet they were being sold. There were also a lot of things I noticed that overlapped with my research, which made me even more interested. Like Apur mentioned, Mercari's generous compensation and excellent working environment for engineers were also very impressive. After receiving an offer from Mercari, I actually tried using it to negotiate with some Taiwanese companies, but… (laughs). It turns out there weren't any other companies willing to provide the same conditions. Having excellent working conditions was a very important factor for me.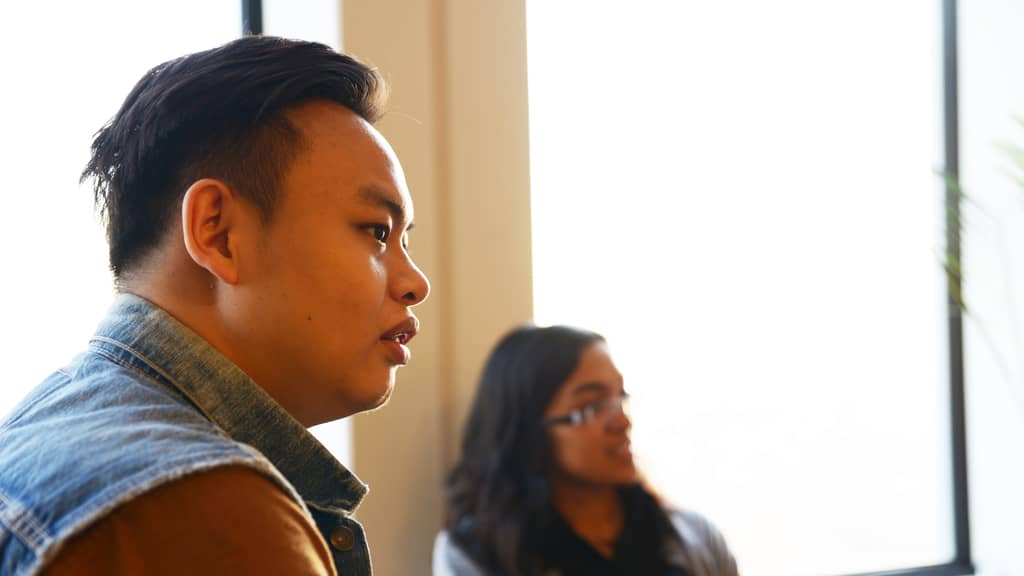 What do global members think of Mercari's culture and work environment?
ーIt's been almost 3 months since you started working in Japan. Can you tell me about your honest first impression of the country when you arrived?
Apur:Everyone has been really kind, and even though the cost of living is higher than India's, I find that life here is really comfortable. Convenience stores are open 24 hours a day, public transportation is excellent, and the level of service is extremely high. These are some of the the things that really surprised me. I was worried about issues like language barriers and finding a place to live, but everything worked out thanks to the support I received from the company. My colleagues have varying English levels, and there are certainly times when I'm not sure if my ideas are being communicated clearly, but during those times I make an effort to repeat myself as needed or change the way I speak.
Sugi:I was also a bit worried about procedures like setting up a bank account, getting a phone number, and finding an apartment, but I was able to handle those with the company's support. Tokyo and Singapore are similar in a lot of ways, but I do feel that Tokyo is safer and more convenient overall. I'm also happy that I can use the Japanese that I learned in the past.
Toby:Japanese and Taiwanese culture have a lot of similarities, but the beginning of my life here was actually harder than I expected. I did some research on life in Japan beforehand, but the initial costs of moving into a new apartment were even higher than I thought, which was pretty shocking (laughs). The people here are very kind, but I still feel a bit of distance sometimes. I definitely want to trying speaking to others more proactively from now on. Also, it's gotten cold in Tokyo and waking up in the mornings is pretty tough… I'm used to the weather in Taiwan, which is warm all year round. Nowadays, getting out of bed is really a struggle (laughs).
ーHow is Mercari's work environment?
Apur:Being able to choose what time I work using the flextime system is incredible, and getting to the office is easy as it's local in central Roppongi. I'm also learning so much through this job!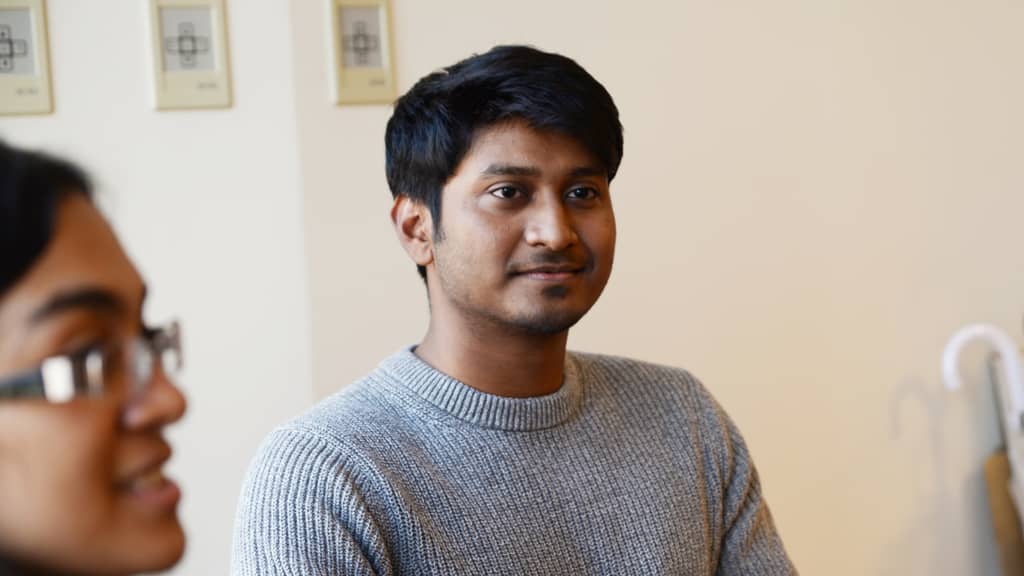 Sugi:Throughout the onboarding process, we received a lot of support before being assigned to our individual teams. Everyone I've worked with has been incredibly kind and helpful.
Toby:It was tough getting used to all the different tools and resources used at Mercari. For example, club activities and events are held frequently, but I had a hard time actually finding information about them.
Sugi:I felt the same way. We use Slack for internal communication, but there's so much information that it's hard to stay up to speed. It took me time to learn how to use the Dokodemo Shashoku app (used to pay for company meals) and to remember the office layout, along with names like "Tatami," "Mori Space," and all the meeting room names. It took me a while to get used to, even though it seemed like second nature to everyone around me. There are still things that I'm learning, one step at a time.
ーHow are the teams that you've been assigned to?
Sugi:I'm the only new grad who was assigned to the Security Team. The development flow is a lot more well-established than at the startup I used to work for, and even though there's a ton of things I need to learn, my team members have been incredibly helpful. Every day has been a learning experience.
Apur:This is something that I personally need to work on, but I'm actually not too great at talking to people (laughs). I feel like I haven't properly talked with most of the people around me. I'm pretty shy, so it takes me some time to get comfortable around others, but I really want to be able to communicate more openly with those around me.
Toby:I've been assigned to the AI Team, which has some extremely skilled engineers. We're researching new kinds of technology that will let us use and implement machine learning on a large-scale platform. It's a team that really values collaboration, with a culture of having frequent discussions to help each other find solutions.
Our goals for the future
ーI know you're still relatively new to Mercari, but can you tell me about your goals for the future?

Apur:I want to start by establishing myself as a full-fledged engineer. Eventually, I want to reach a position where I can help maintain Mercari's development environment and specifications. It's my first time living in a foreign country so I have a lot to learn, but I want to be able to be able to contribute to the company as much as possible, as soon as possible.
Sugi:I want to become a tech lead in the future. For now, though, I want to become proficient as a security engineer and work at the same level as my colleagues.
Toby:I want to be in a position where I can submit research papers at world-famous conferences. I also want to take on challenges that I haven't been able to handle in the past. I think this is something that will help me make bigger contributions to my team.
ーThanks for taking part in this interview! I'm sure that every day will bring new challenges, but I wish you all the best of luck in making your dreams come true!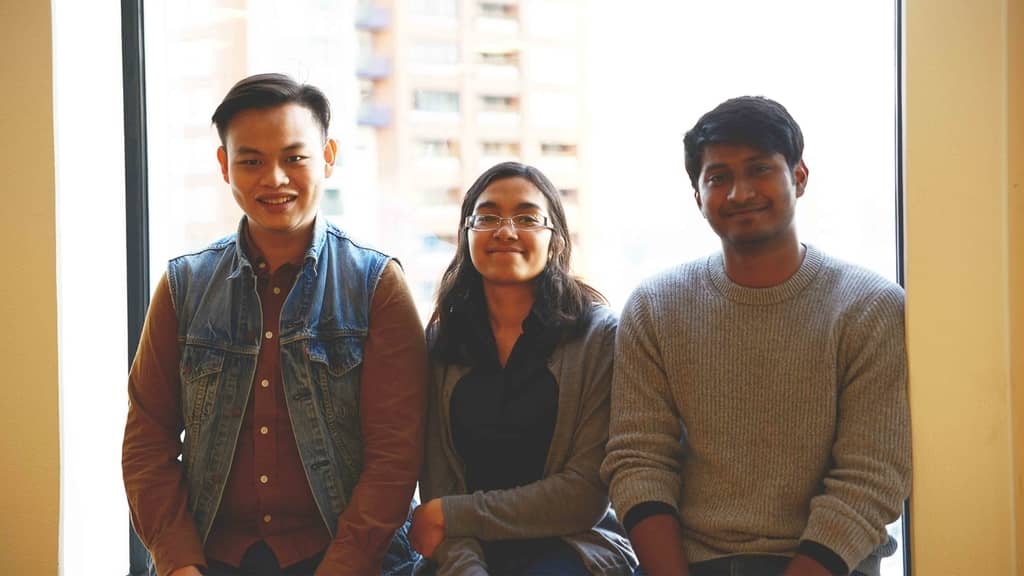 Hsien-Chi Toby Liu

Originally from Taiwan. As a student, immersed himself in research on NLP, sentiment analysis, and potential depression and bipolar disorder induced by social media research. Took part in a project through an NGO, using data to predict the danger of fires. Likes Minions and uses the Mercari app to buy Minions merchandise. Works for Mercari HD's AI Team.
Su Gi Chandran

Originally from Singapore. Likes cooking, piano, video games, and Pokémon. Plans events for z-cooking (Mercari's cooking club), sharing all kinds of recipes and photos. Works for Mercari JP's Security Team.
Apurbalalsingha

Originally from India. Studied biotechnology at IIT. Likes skating, basketball, and cricket in addition to coding. Learned dance in the past and showed off his moves in Mercari's year-end dance video. Works as an Android engineer for Mercari US@Tokyo.