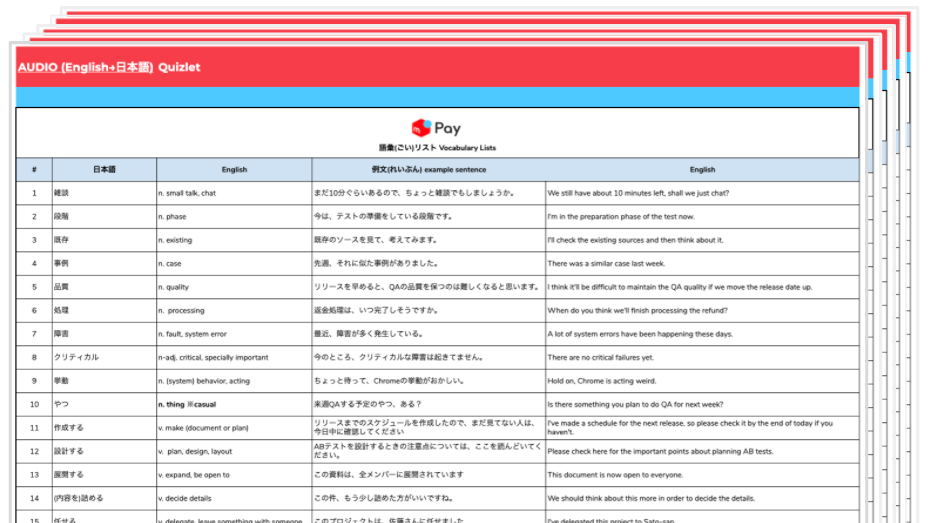 When regular vocabulary books are not enough: Engineer Vocabulary List for Mercari & Merpay
Hi, this is Asako and Maz, the Japanese language coaches on the Language Education Team (LET) at Mercari.
There are many members in the Mercari group who are working hard to learn Japanese or English. Looking at people in Merpay who are studying Japanese in particular, they often need to work with external partners in Japanese. Because of this they are devoting a lot of time to improving their Japanese despite their heavy workloads.
To support them, LET launched the Japanese Language Coaching Program in May this year. We designed it to help people who have just reached the intermediate level of Japanese to further increase the influence and impact they have in their work.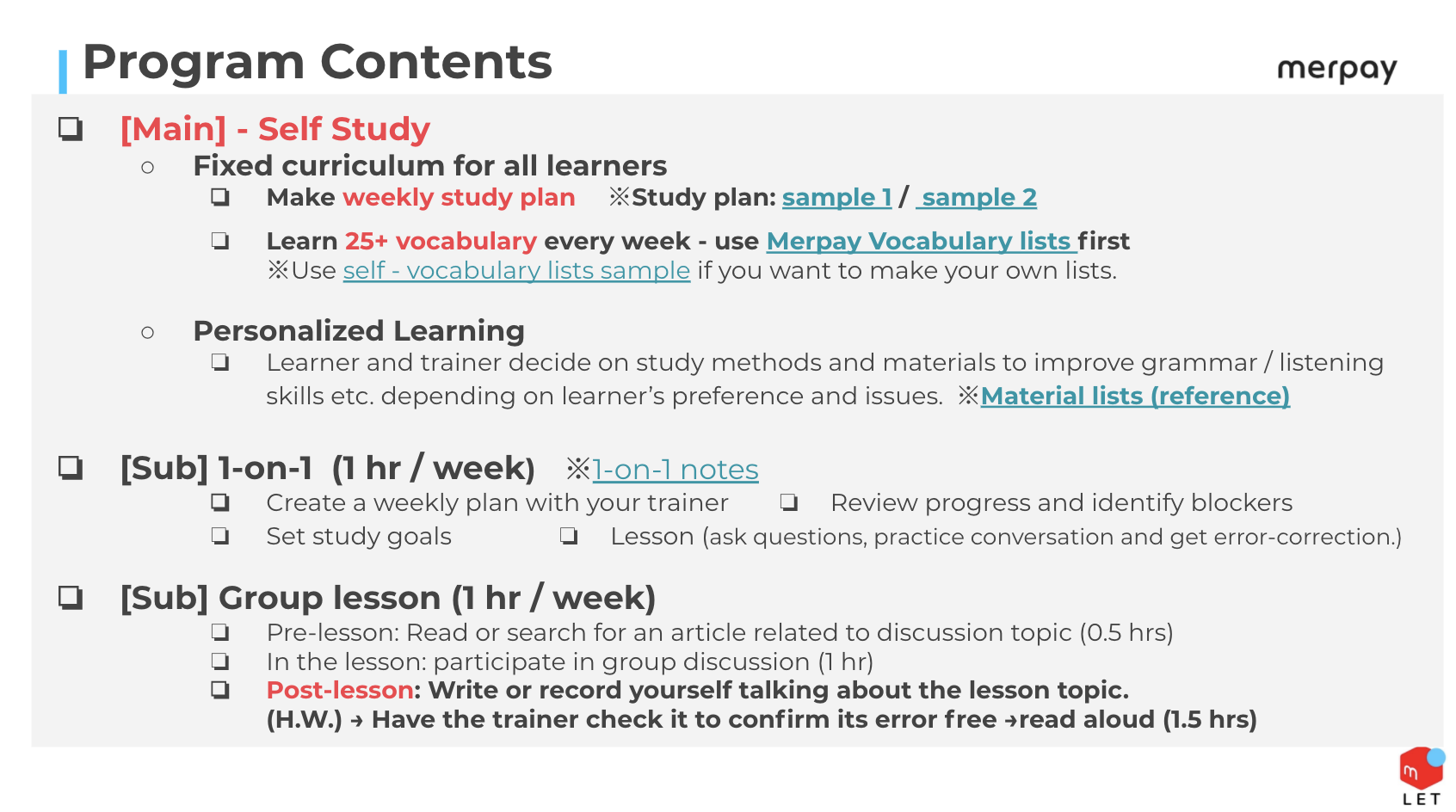 Features of the Japanese Language Program for Merpay
The content of Mercari's Japanese Language Program focuses on spoken communication for learners at the beginner level. Building on those skills, the Japanese Coaching Program we designed for Merpay provides opportunities to develop more practical spoken communication skills at the intermediate level.
Features of the Merpay Japanese program:
・ Learners set their own goals
・ Learners create and implement their own study plans
・ Weekly 1-on-1 sessions with a Japanese coach
・ Weekly group lessons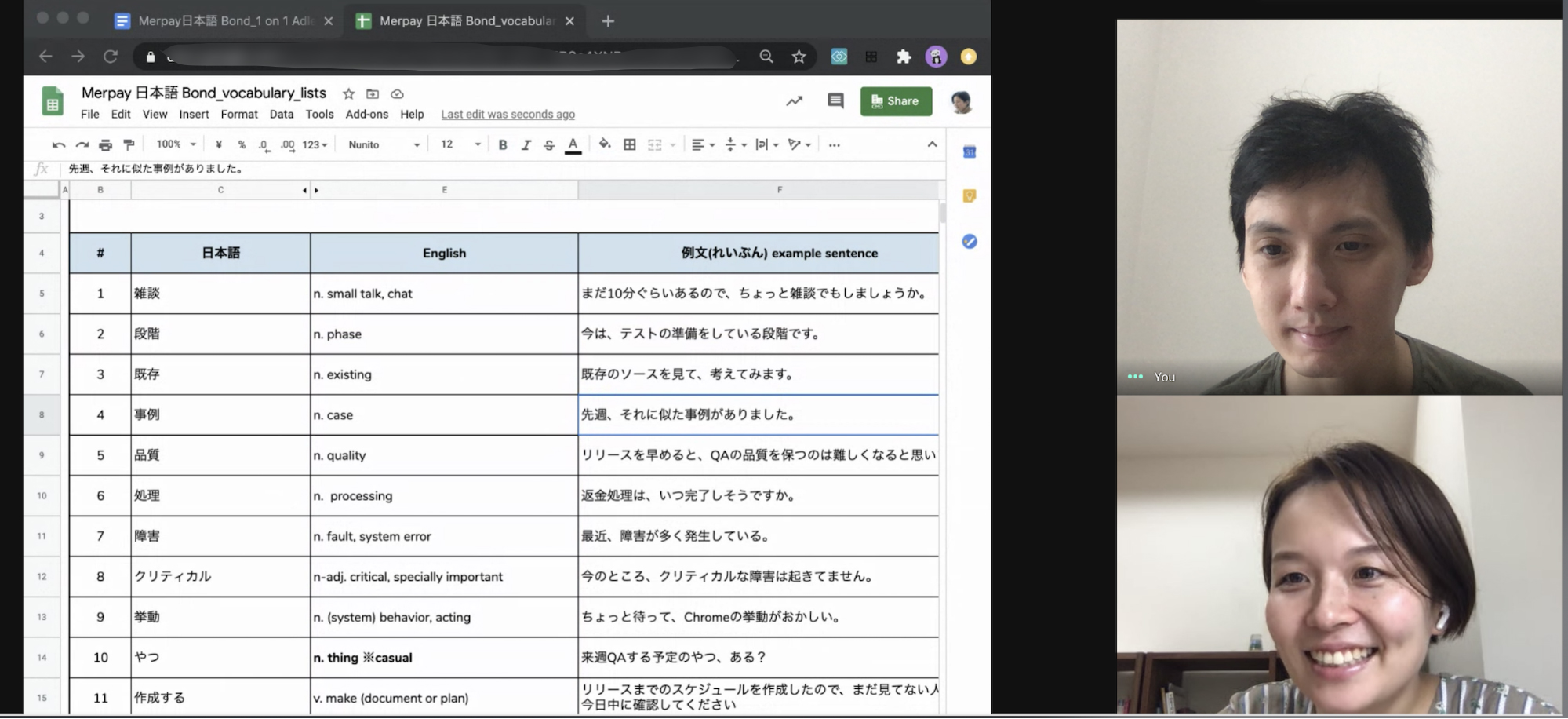 One important aspect of this coaching program is that each participant sets their own goals, identifies tasks to work on, and studies them in a way that works for them, rather than doing what their coach tells them to do. Each week in the coaching session, the learner creates or adjusts their study plan before implementing it.
In addition to the 1-on-1 sessions with their Japanese coach, all the participants join a weekly group session. In the 1-on-1 sessions, participants can share the blockers they are facing, and also talk about what is motivating them to continue their self-study. It is also where they can review any grammar and vocabulary they struggled with in the self study. Meanwhile, during the group lesson the learners have the chance to practice discussing work-related topics with the other learners.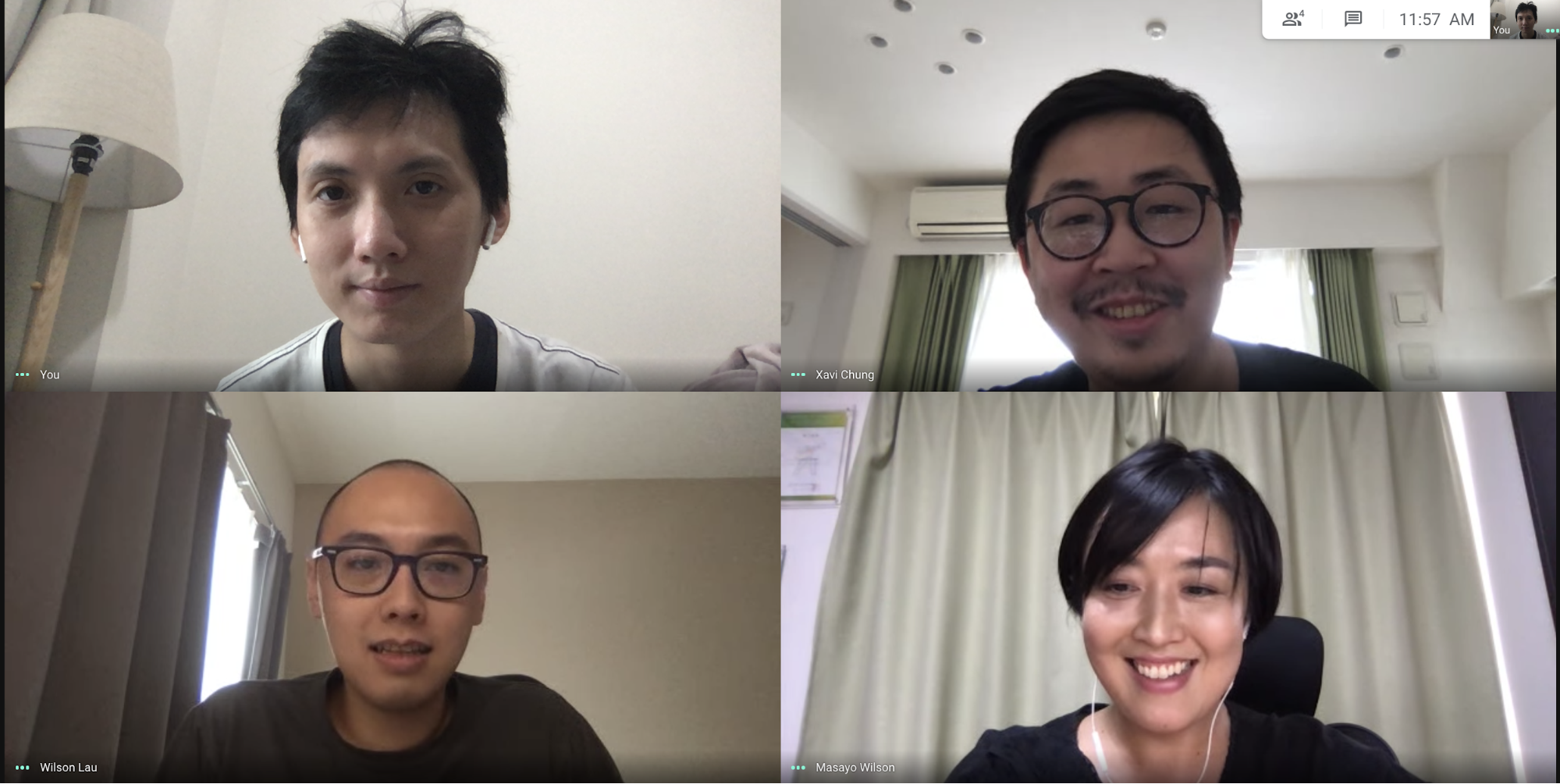 Putting the Vocabulary List into practice in daily meetings
Of course each participant will find their own challenges and study specific material that only they need, but there is one thing that they all need. That is learning the vocabulary that comes up frequently in Merpay meetings and the terminology that engineers use on a regular basis.
To this end, we sat in and shadowed the meetings with the learners and collected all the words/phrases we heard in order to create a vocabulary list specifically tailored for them.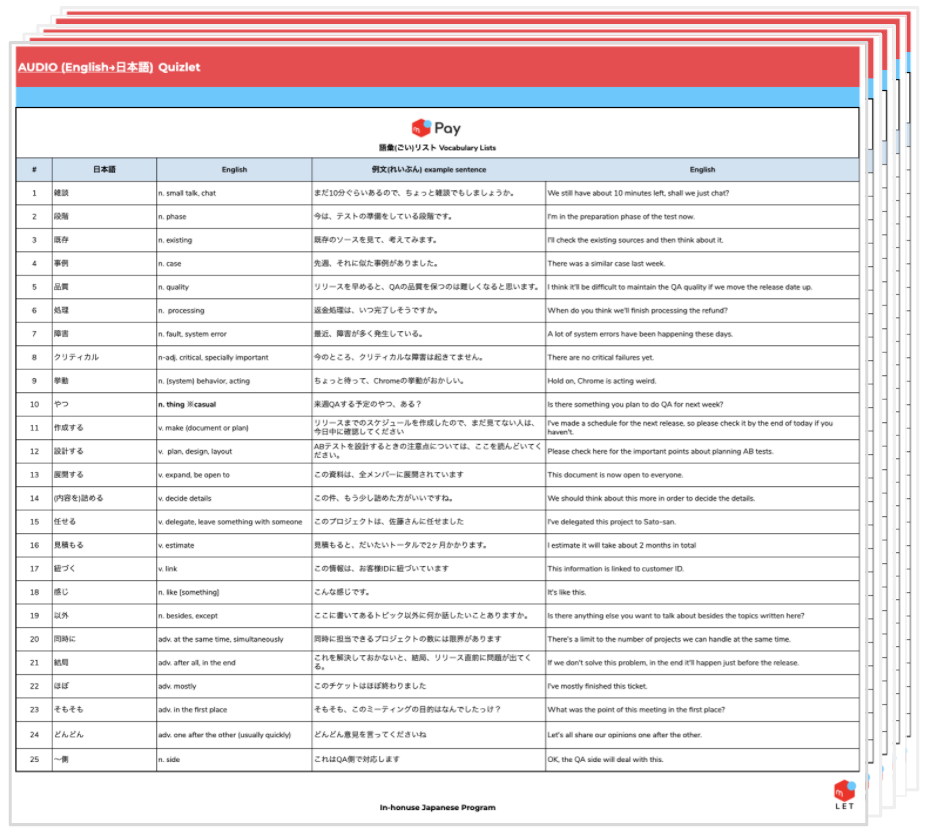 This list was designed to help learners not only memorize vocabulary, but also to help them actually create sentences and use them in meetings. What's more, it features English translations as well as Japanese for both the vocabulary and the example sentences, and includes audio for both languages as well. In other words, it can also be used by people who are studying English.
So is it effective? Participants using this vocabulary list have said, "the vocabulary lists are handy because they're words we use every day in our team!" This is the most common feedback we have heard since we made the lists available.
It can be a very rare sight to see in-house Japanese language specialists attending engineer meetings to collect vocabulary. But without observing the meetings, we could never have made a list that can truly help the learners.
Creating a more team-oriented environment with "Yasahii Japanese"
There was one more important thing we realized while attending the meetings: the importance of "Yasashii Japanese." In order for non-native Japanese speakers to participate in the discussions and have influence on the decisions the team makes, everyone needs to use a language that all the participants can understand.
Language learners make a lot of effort to improve their Japanese language skills. However, it's difficult for them to quickly learn all the Japanese that native speakers use. Therefore, we realized that using "Yasashii Japanese," a language that better matches the needs of Japanese language learners, will contribute to creating a better team environment.
Lastly, after seeing the success that Mercari/Merpay members achieved using the vocabulary list, we didn't want to limit its usage to internal only. As such, we are making the vocabulary list (without audio recordings) available to everyone and hope people outside of the company will find it useful as well. Please take a look at it here.