The story of how a Mercari New grad built strong professional connections through hiking #MercariDays
※This article documents what was done before the spread of the COVID19.
Hello! I am Shiva Chaitanya (@codechaitu) from India. I joined Mercari in 2018, and I'm currently working with a backend marketing team in Mercari. In this #MercariDays article, I would like to share my personal experience and some challenges I faced just after arriving in Japan and how hiking helped me to build strong personal and professional connections with my Mercari colleagues.
I came to Japan as part of a group of new grads from India in October 2018. In my team I have many Japanese colleagues, and in the beginning it was difficult to communicate with them or to ask questions due to the language barrier.
Thankfully, I was able to meet Kayo (@kayoreena), a Japanese colleague from the Engineering Office Team. She has been supporting the new grads from India since our arrival in Japan, helping us to stay strong, enhancing communication between new members, and teaching us about Japanese culture and how things work in Mercari. In one of our conversations, we talked about going hiking, as a sort of "ice-breaker" that would help us to break our fears and communicate casually with other people.
So we set a hiking trip to Mount Tsukuba, about 2 hours from Tokyo, with other Mercari friends also from the new grads group, Anand, Kayo, Manoj, and Prasanth. I was really happy because this experience helped me to become more confident about myself and also to build up stronger bonds with my colleagues.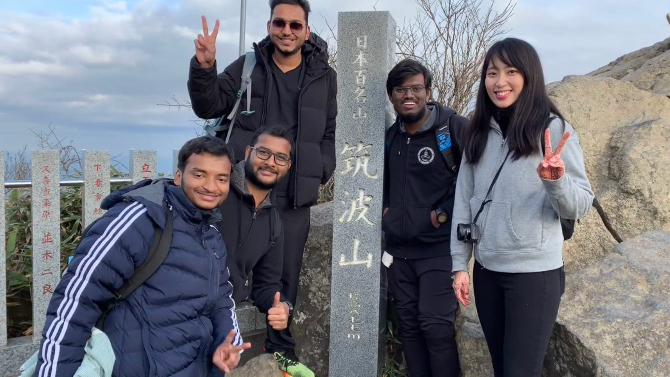 I was happy that Kayo joined the hiking trip, as we would be able to learn more about local culture and communicate with other Japanese people.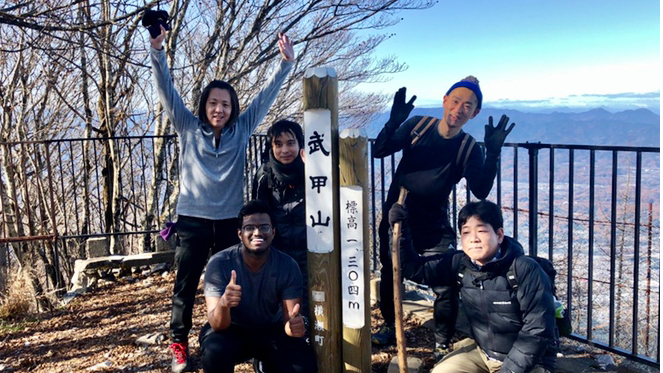 After this first hiking trip in Japan, I was certainly more confident speaking to my Japanese colleagues in the office. I wanted to share with them the experience of hiking and build up a stronger connection together, so we went to Mount Buko with my teammates Asaka, Mogi, Hirakiuchi, and Kennyt. While in the office sometimes it is difficult to talk to each other, on the hiking trip we discovered more about each other, and it was a really good experience to break the ice and improve our communication. We all stood together during the whole hike, supporting and helping each other, so I felt we learned and grew a lot as a team.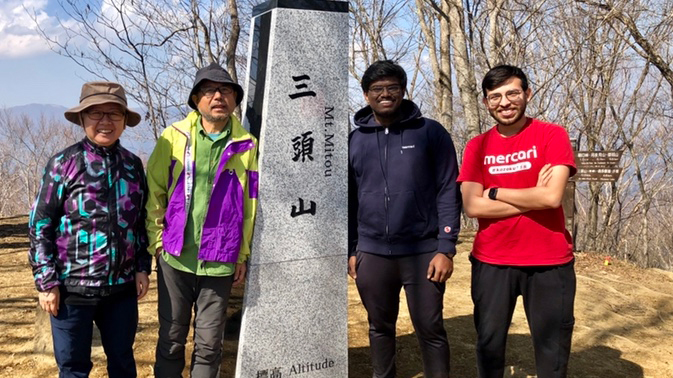 In my third hiking experience I went to Mount Mito with Rozen, another Mercari colleague. Then we met two Japanese people, Shun and Asabuki, and despite the fact that we had only just met for the first time, we rapidly became close friends. We even invited them to Mercari's Family Day in August, and we shared a happy and memorable moment together.
Experiencing life abroad far from family and friends is not easy in the beginning. But thanks to the help of my new friends in Mercari, as well as the experience of hiking, I have now built stronger personal and professional connections with my colleagues, and I am certainly enjoying much more of my working life in Mercari.
Thank you for reading. See you in another #MercariDays!