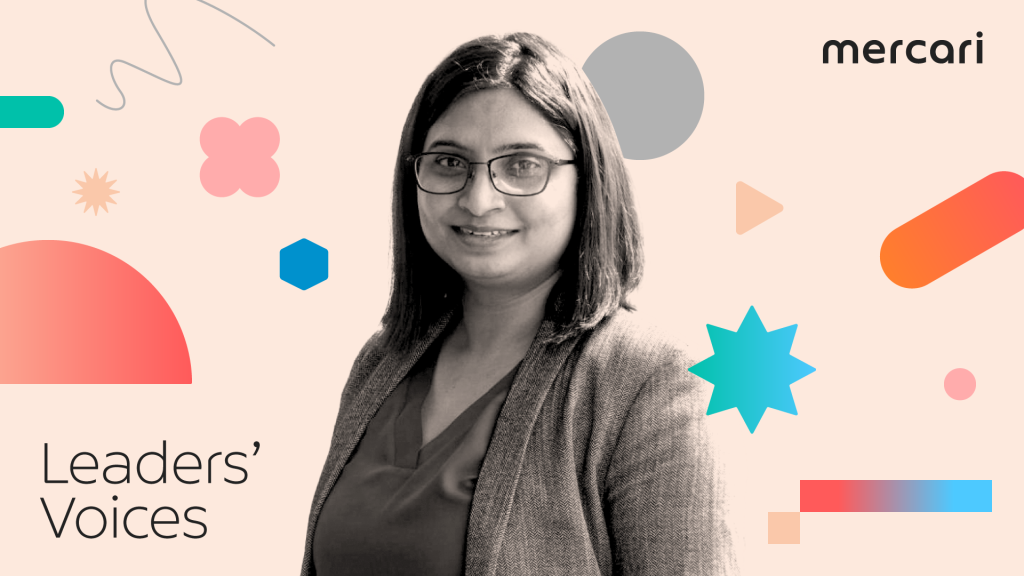 "I Believe in Your Ability"—A Phrase That Yields Huge Change for Organizations #LeadersVoices Vol. 1: Snehal
At Mercari, we promote various initiatives with the aim of providing equal opportunities and appropriate support so that anyone can demonstrate our company values, regardless of their background.
Gender equality is one of the SDGs, and the realization of a diverse organization based on our Diversity & Inclusion Statement is deeply interwoven with the mindset behind Mercari Group's mission, "Circulate all forms of value to unleash the potential in all people."
In the first installment of this series, "Creating New Value: Amplifying the Voices of a New Wave of Leaders", we welcomed Snehal Shinde (@snehal), who works as a Director on the Product Experience Team. Snehal shared the story of her career as an engineer in multiple countries, the importance of education in tech and STEM fields, and her thoughts on creating inclusive products and organizations.
Featured in this article



Snehal Shinde

After completing her bachelor's in Computer Science at the University of Pune, Snehal started working as an iOS engineer in 2009. Over the course of her career as an engineer, she has been involved in building mobile applications and business software for a variety of industries, including the automobile industry, healthcare industry, and gaming industry. Snehal joined Mercari in December 2019, and she currently serves as Director in Product Engineering.
Driven by a sense of purpose, my career as an engineer has taken me all around the world
── To get us started, I would first like to ask you about your career so far—what made you decide to become an engineer?
My first dream was actually to be a pilot, partly because of my father's influence. However, my dream changed when I became interested in computers, which was a required subject in high school. Then, in college, I decided to major in computer science.
Unfortunately, the year I graduated was also the year that the world was plunged into an economic recession due to the 2008 financial crisis. During that period, many companies in India were also going bankrupt, so it was difficult for me to find a job after graduation. Given those circumstances, I was fortunate to find a company that hired me for an internship position, and I was able to start working as an iOS engineer in 2009.
The turning point in my career came when I was working for a company that developed a healthcare app. At my previous job, I was simply doing the work that was assigned to me, so I didn't really have a specific career goal. But in working on developing this app, which was meant for people who have difficulty communicating due to illness or disability, for the first time I was able to see that the code I write actually has a positive impact on people's lives. This led me to want to take on more challenging work and push myself beyond my own boundaries—from that point on, I began to choose the companies I wanted to work at based on their purpose. I believe that purpose is extremely important in keeping me motivated and passionate about my work.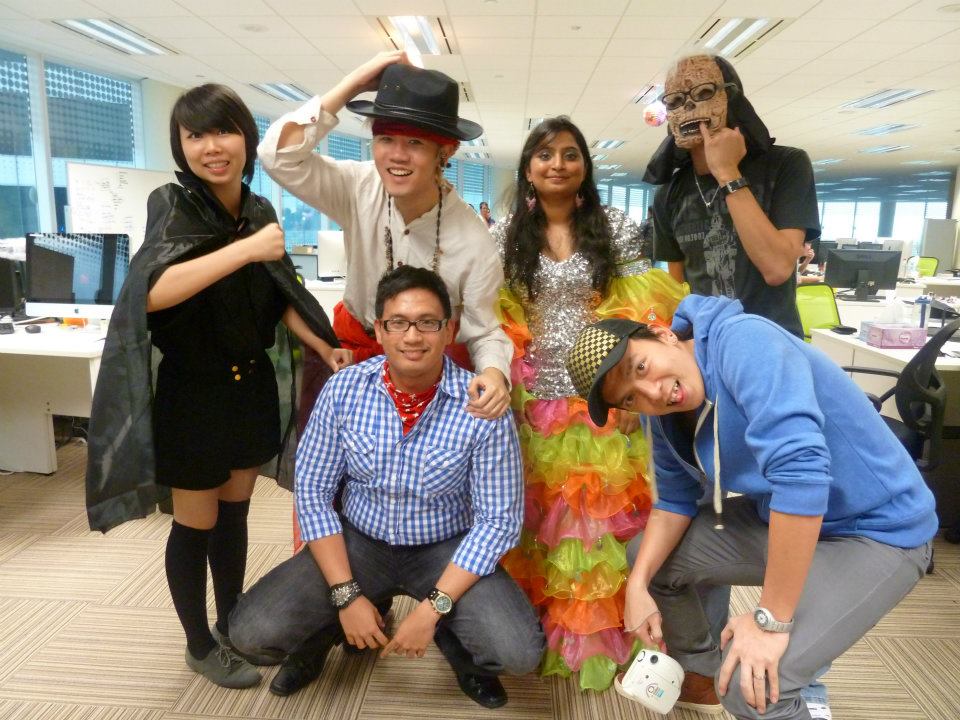 A picture of @snehal from when she worked in Singapore
── That's a great story! So how did you come across Mercari? Also, in your experience working here, do you think that Mercari as a company provides an environment where a diverse range of people can thrive and succeed?
After getting married, I moved to Malaysia for work, but after my son was born, I was looking for a company that offered more flexibility so that I could maintain a good work-life balance. That is when I came across Mercari. During the interview process, they evaluated my technical and managerial skills, not whether or not I was a mother. In addition to the company's mission and philosophy, I was also attracted by Mercari's work environment, which would allow me to challenge myself technically. This was a deciding factor for me to join the company, and in 2019, I came to Japan with my son.
At first, I had some difficulties with the language barrier, but I had worked outside my home country before, so I knew what to expect. Plus, I'm a master at Google Translate! (laughs) Fortunately, the company provided a lot of support for processes such as administrative procedures and nursery enrollment for my son, which helped me adjust to Japan more easily.
There were also difficult times, for example when I had to manage my team remotely while also taking care of my son during the pandemic, but I was relieved that the atmosphere around me was so understanding—no one minded the times when I had to step away from a meeting in the middle because my son was crying. Sometimes I even attend meetings with him!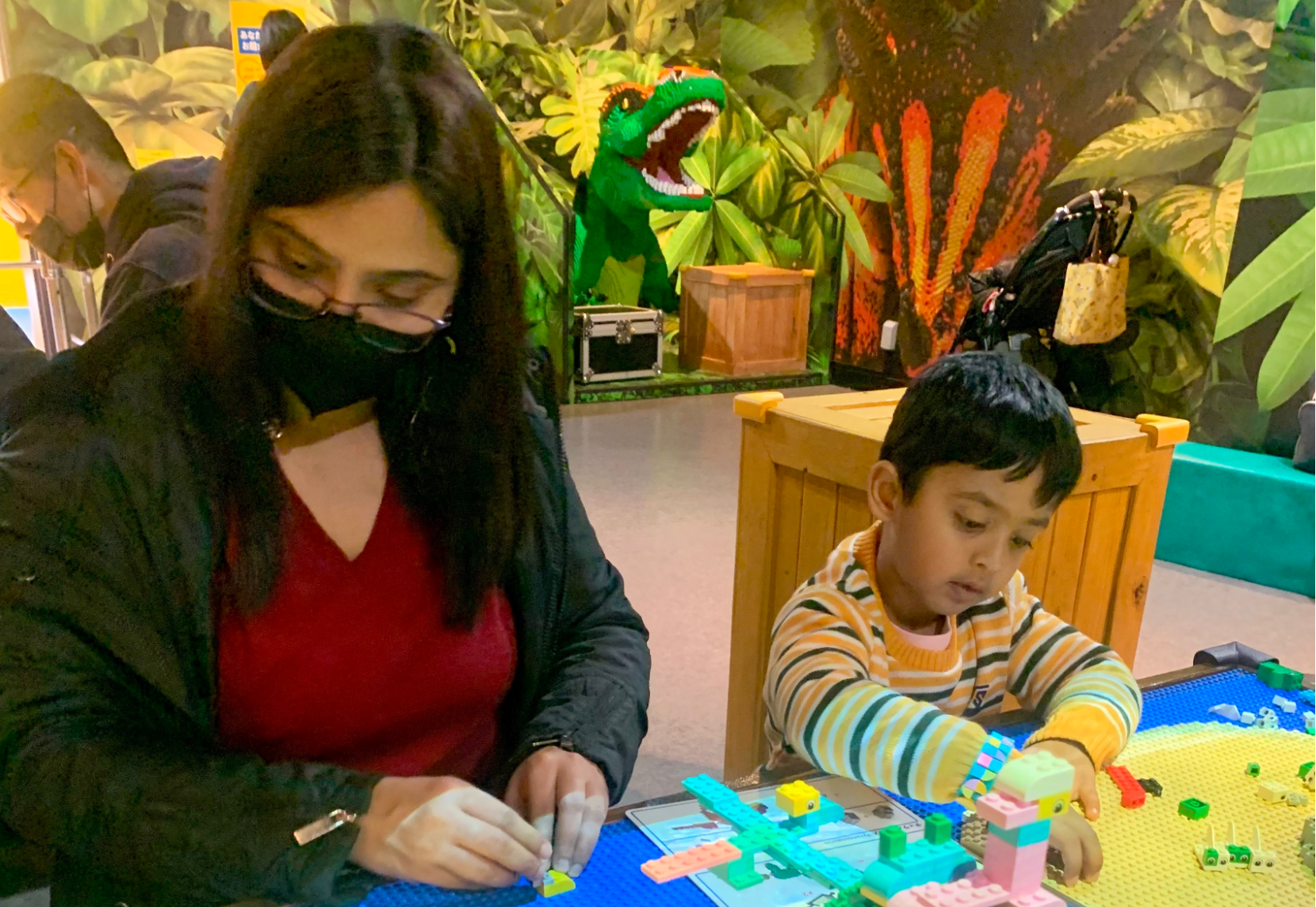 Spending precious time together as mother and son
I feel that Japan has a culture of reaching out to those in need, even if it might not be strictly within the scope of one's role. Also, Japan is an amazingly safe country—children can safely go from home to school alone, and neighbors call out to us and offer sweets when my son is playing outside. I feel that we are warmly welcomed here, and I am very happy to work in Japan, not only because of my job, but also because I feel it improves my life.
A strong desire for inclusive products and organizational diversity
── Women are still a minority in tech and STEM fields. What do you think are the hurdles to increasing opportunities for women in these fields?
I believe it is essential to invest in practical education in order to improve skills, because only the most basic skills can be learned in school and we need to learn through experience what it is like to actually work at a company.
At Mercari, there is a program called Build@Mercari that offers an online training and internship for minorities in tech and STEM fields. This program allows interns to experience firsthand the joys, difficulties, and rewards of working for a company as an engineer through actual work experience. I feel that it is incredibly valuable to be able to acquire not only engineering skills, but also the various practical skills needed to work with a team to move projects forward.
I personally believe that this kind of educational opportunity should be offered not only to women who are college graduates, but also to younger generations, such as high school students. As high school students are currently in a key period in their lives where they will decide what field they might want to go into, as I did myself at that age, I would like to challenge the program organizers to have high school students come to our office so that they can be introduced to our work and projects. I want high schoolers to know that there is a bright future tech and STEM fields for them, and it would make me very happy to see them get interested in a career in those fields.
── Do you feel that your passion for educational opportunities comes from your own experience?
I think so, yes. When I went to college to study computer science, only about 20% of students in the major were women. As I progressed in my engineering career, I was exposed more and more to this gender gap. When I was working for a video game development company in Singapore, I was the only woman engineer in the company. I gained a lot of experience there, and I think I was in an interesting environment, but at the same time it was shocking to see just how huge the gender gap was.
The biggest challenge in that kind of environment was the lack of role models. There were no women managers or executives, so I had no one to act as a mentor and provide career counseling and advice.
Being in a male-dominated organization, one's thinking is inevitably male-oriented, and I believe that the men at that company were often given opportunities that gave them an advantage. In my case, my life changed drastically after I had a child, and I could not work long hours anymore because I had to be taking care of my son. Because of this, I was sometimes removed from projects that I was already on, and many times not even approached about opportunities in the first place. I often felt that the only person I could rely on was myself, and I had to make my own executive decisions for myself.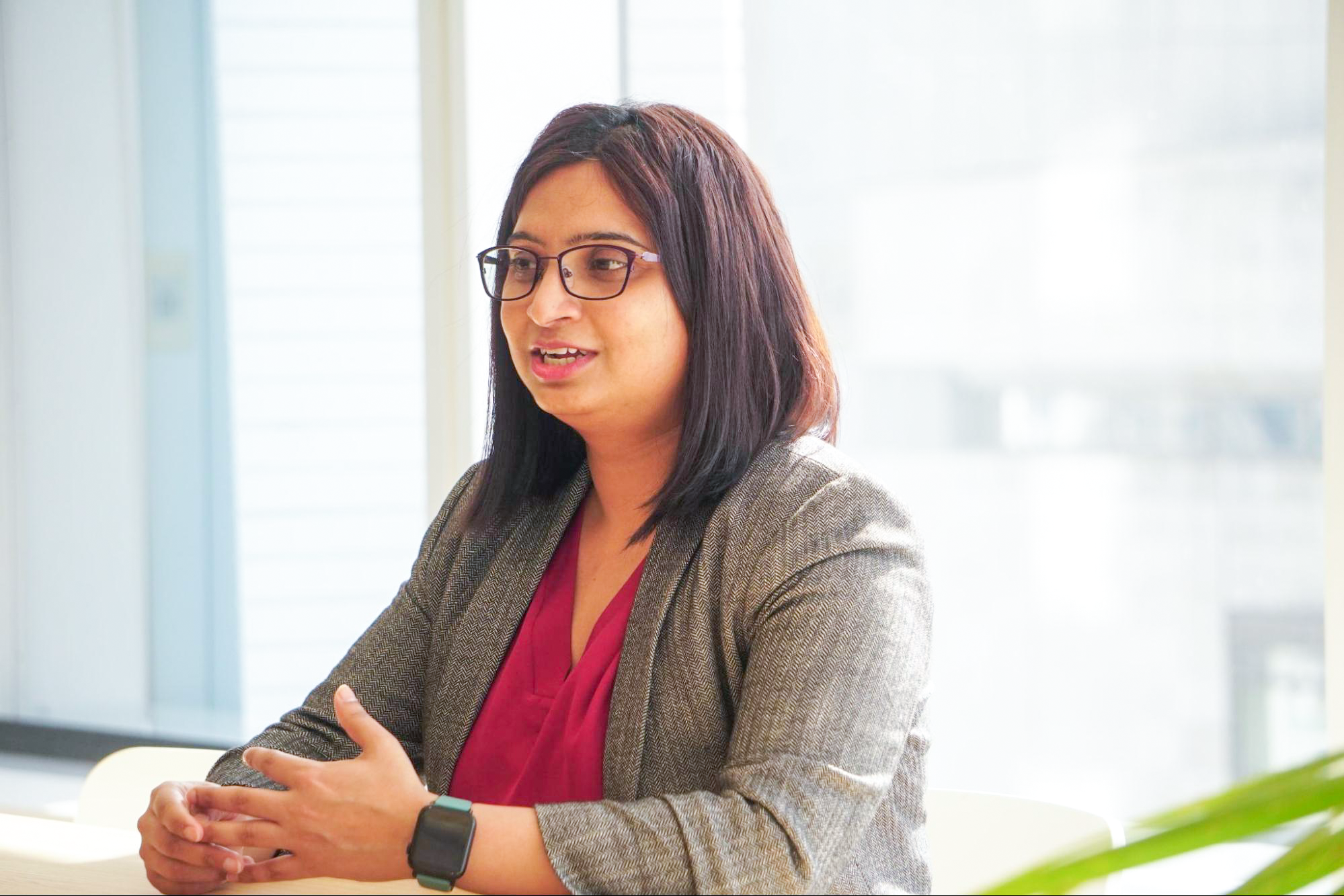 Snehal Shinde (@snehal)
── What do you think is the role that women and other members of diverse backgrounds can play in creating inclusive products?
Mercari's services are used by a diverse range of users. In order to meet the various needs of those users, we believe that we, the service creators, must also be diverse.
For example, say there is a product development project but the members of the team all share the same background and characteristics. Because everyone is the same, there is a possibility that the project team may not be able to notice or think about the needs of users who are dissimilar to them. In this case, having many different perspectives would allow that hypothetical team to imagine the various users more realistically and work to meet their needs. So, since Mercari aims to create inclusive products, I believe that increasing diversity within the organization will help improve the value that we bring to the table as well as differentiate us from our peers.
From an organizational standpoint, I think that we can get closer to achieving our mission by creating a psychologically safe environment in which each individual feels that they have a voice that matters, regardless of gender, age, or any other other such attributes. It is a waste of both time and energy to have people holding on to ideas because they don't feel comfortable expressing them—I believe that this is the kind of thing that can lead the company in the wrong direction.
While there are still hurdles to overcome in terms of the ratio of women in tech and STEM fields, Mercari has many talented women engineers and many members who are well versed in better UX. I think that it will make a huge difference to tell them that we believe in their abilities and that we encourage them to take on challenges that will make a big difference. So, by properly evaluating their abilities and providing them with challenging opportunities, we can guide these members to become the next role models. By encouraging them to share not only the positive aspects of their work, but also the sometimes-difficult aspects, I believe that we can help them to feel that they are not alone, and this will encourage them to take on challenges and not give up! I think that this kind of positive chain reaction will attract many more women engineers to Mercari and lead to the growth of the company in the process.
── Lastly, as a person who has taken the reigns of her own career, which has spanned many different countries, what advice would you give to those who are also taking a new step forward?
Okay, this is probably going to get a little long… (laughs) There are four points that I really want to share with everyone, regardless of job type or background.
The first is to understand what is important to you. By defining and putting down in writing what things you are most unwilling to compromise on, you will find where you need to be. Then, you can invest your energy and time in the right places.
The second is to value your own way of doing things, not necessarily the way that has been shown to you by those around you. Sometimes we are told by someone else what we should be or how we should do things, and we think that if we do not follow those instructions, we will not succeed. But you can't guarantee that what works for someone else will also work for you, so I think it's important to try to customize your own way of doing things in order to achieve your goals.
Third, sometimes you have to put yourself in uncomfortable positions. People tend to put themselves in places that are familiar and comfortable for them, but my mindset is that if I start to feel comfortable in my job or environment, that indicates that I am not taking on new challenges. I believe that by focusing on your strengths, but also placing yourself in a stimulating environment, you will always be learning new things and continuing to grow.
The fourth and final piece of advice is to continue to explore and practice in your field. I have changed jobs many times in my career, but the reason was always to learn something new. While there is naturally some anxiety involved in starting from scratch, I believe that there is always something new to discover and learn. Time is limited—try new things, explore, and experiment!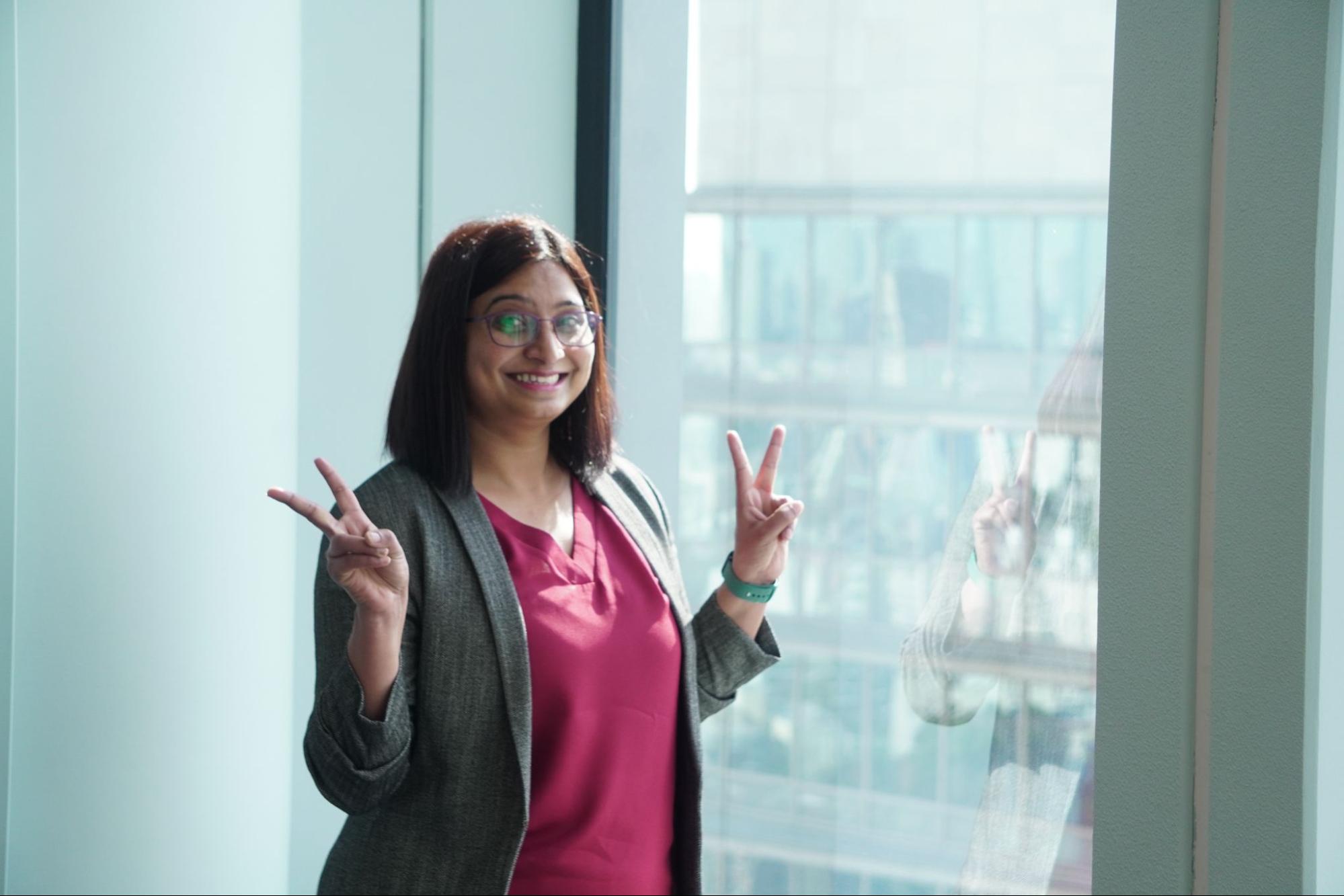 @snehal struck a charming pose to end our interview!