What does the new shape of family and future of workplace look like? Mercari's LGBT+ workshop #MercariDays
Hello! This is Wilson from Merpay's Frontend Engineering team.
Last year in February, the Mercari Pride Community and allies invited Fumino Sugiyama (Co-representative of Tokyo Rainbow Pride) to hold an LGBT+workshop for our members of the Mercari group to give them an opportunity to learn more about LGBT+ issues and what they can do.
This year, we invited Sugiyama-san back to speak more about his experience, his thoughts on recently becoming a father, and his opinion on LGBT+-friendly workplaces.
After his presentation, several members of Mercari also joined him in a panel to contribute their experience to a discussion about LGBT+-friendly workplaces.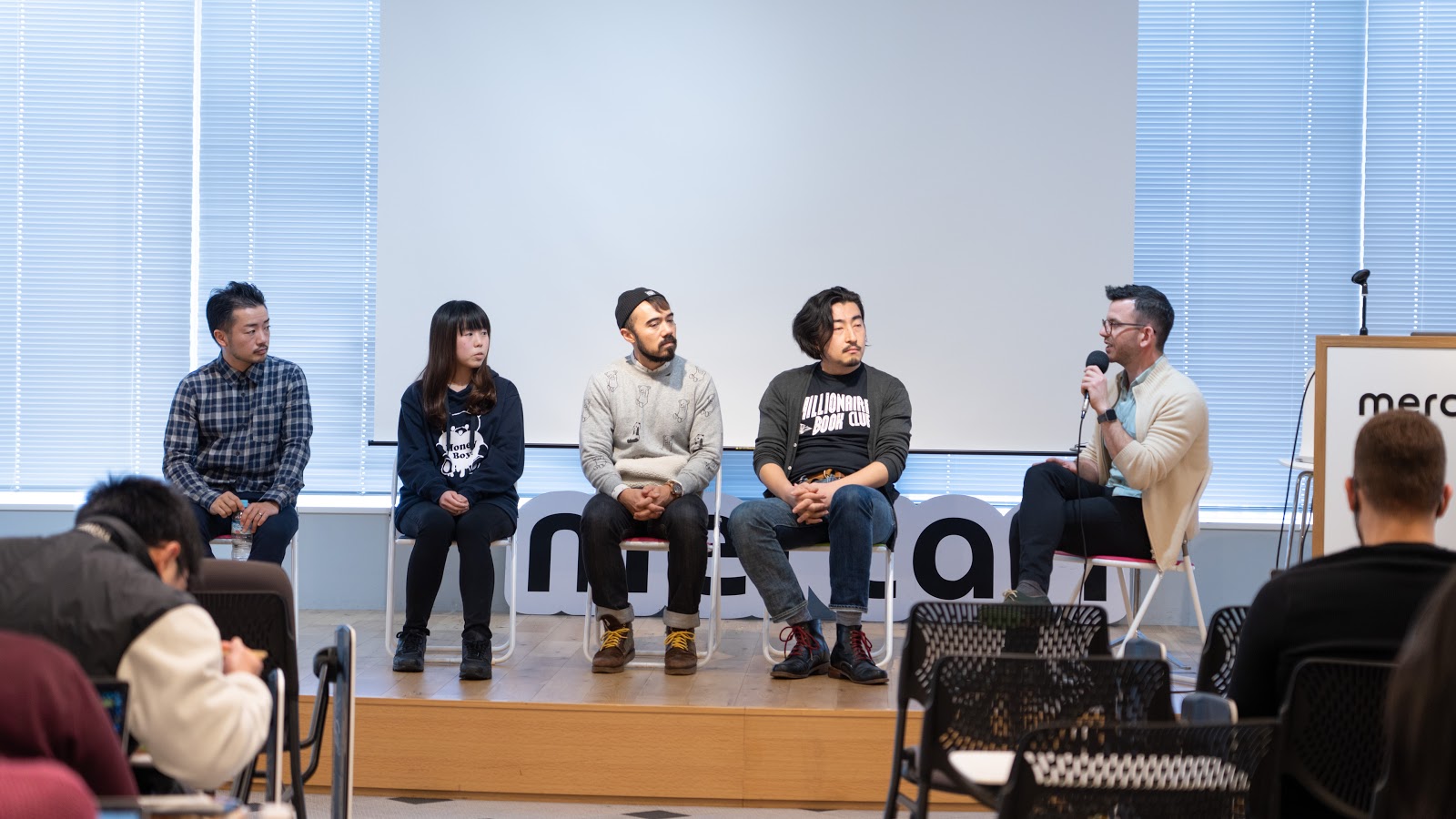 One of the issues that was discussed is the persistent issue around the recognition of LGBT+ families. Sugiyama-san spoke about his experience and the hurdles he is facing, both as a transgender man and as a parent.
At Mercari, we openly support LGBT+ individuals and extend HR policies to LGBT+ couples as much as possible, for example, when LGBT+ employees get married, they receive congratulatory money and special leave like all employees. However, there is a lot more that needs to be done. In order to create an LGBT+ friendly workplace, we must also do our best to be understanding of these issues and be flexible and accommodating in order to be inclusive of all employees.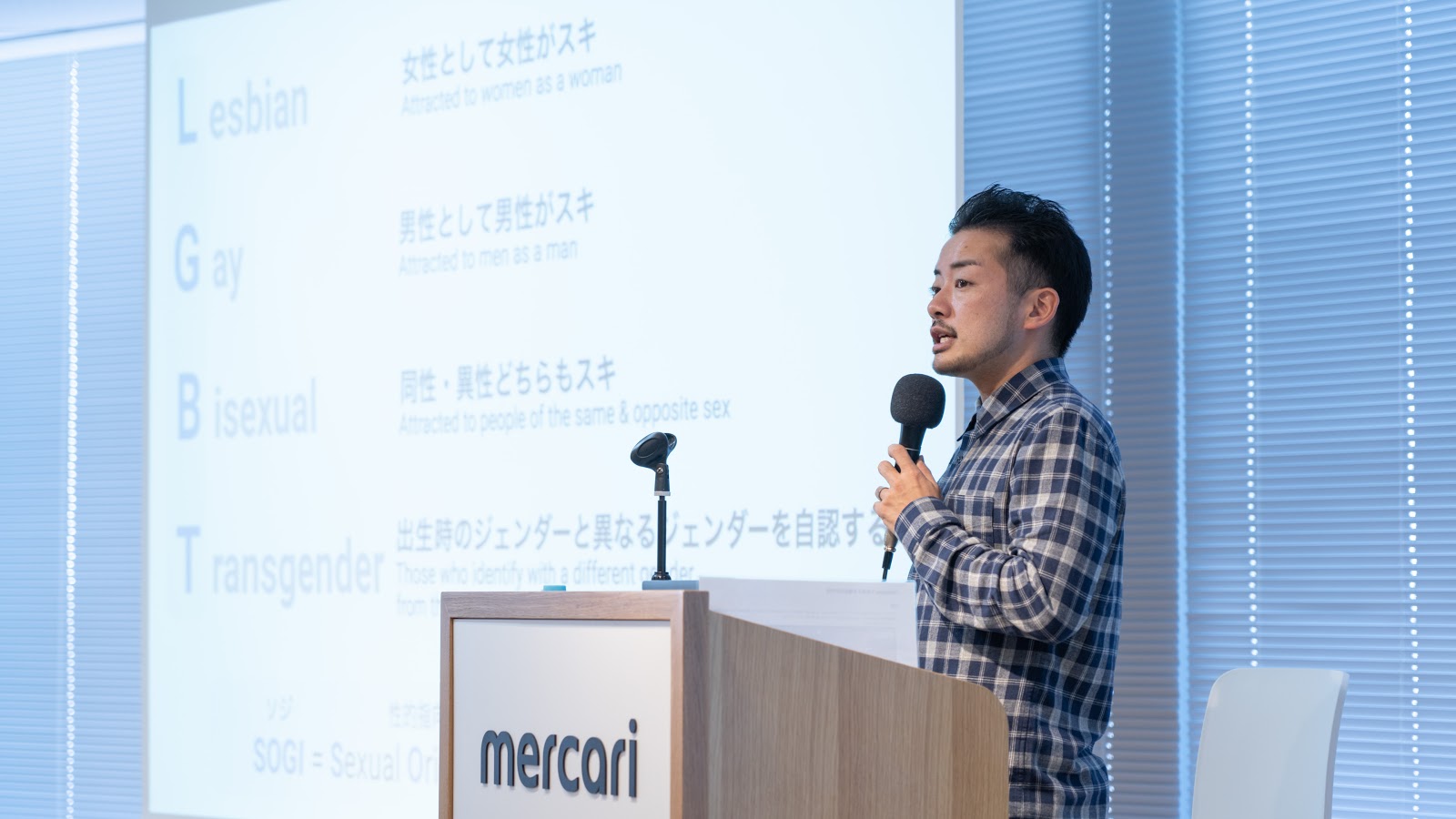 Here are a few tips and thoughts that Sugiyama-san and our other participants shared during the panel on how to create a more inclusive workplace.
Consider using the term 'partner' instead of 'husband' or 'wife' when speaking to colleagues where you are uncertain of their marital status. Many of our panelists have had the experience of not knowing whether or not to correct someone, and using the term partner also signals that you are an ally.
Make an effort to signal that you're an ally. LGBT+ individuals are invisible minorities, so doing whatever you can to signal that you are an ally helps people become more comfortable and accepted. At Mercari, we have our very popular Pride stickers that you will see on the laptops of our employees. Feel free to grab one of the stickers at our events.
Make policies and benefits explicit when it comes to LGBT+ special cases. Some of our panelists spoke about their experience with lack of clarity around company policies at other companies they've worked at and how awkward it was to ask if the policy would apply to them. That's why it's important to make these policies clear and available for everyone to see.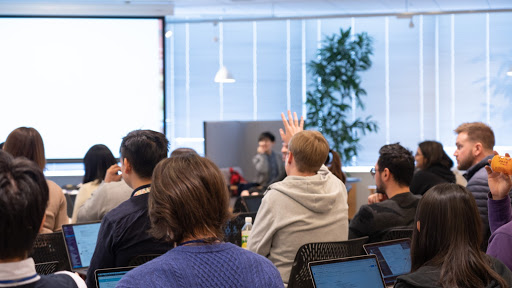 Sugiyama-san is one of the main organizers of Tokyo Rainbow Pride, and Mercari is proud to be participating as a sponsor this year on April 25 and 26, 2020. Please join us at our booth in celebrating Pride. See you again for more #MercariDays!