Mercari Hack Week: the time to focus on making new things! #MercariHackWeek #MercariDays
Hi everyone! This is Mayumine from the Brand Management Team.
We recently held Mercari Hack Week, a technology hackathon for engineers celebrated from March 23th–27th. This time, it was held completely online and everyone participated from home.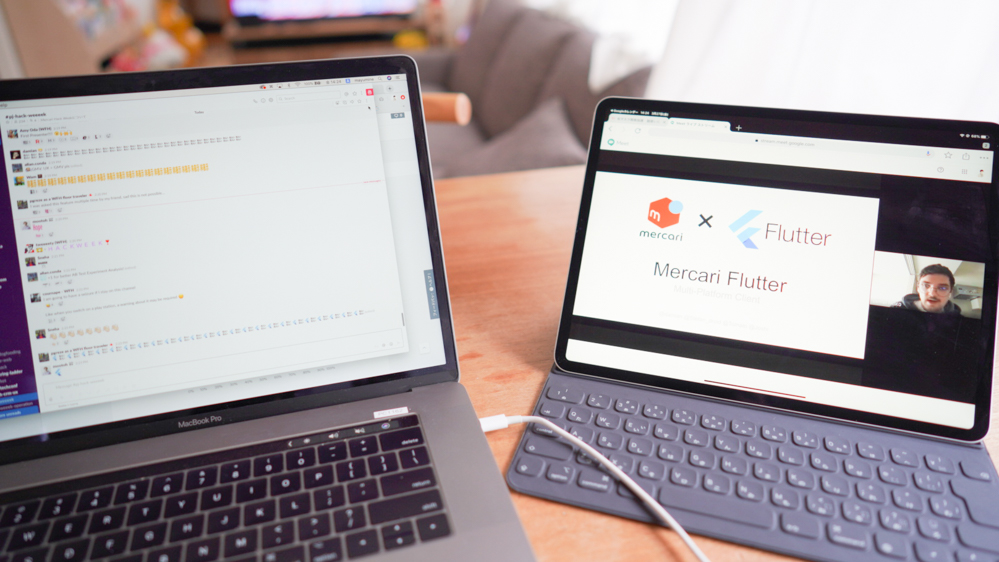 During Hack Week, engineers were able to take a break from product development, and dedicate their time to developing whatever they wanted in a team of their choice.
Mercari Hack Week related articles

It's almost time for Mercari's technology hackathon, Mercari Hack Week—this time, from home! #MercariHackWeek #MercariDays

Leveraging new technologies to create new solutions. Meet Mercari Hack Week winner @ allan.conda #WeMakeMercari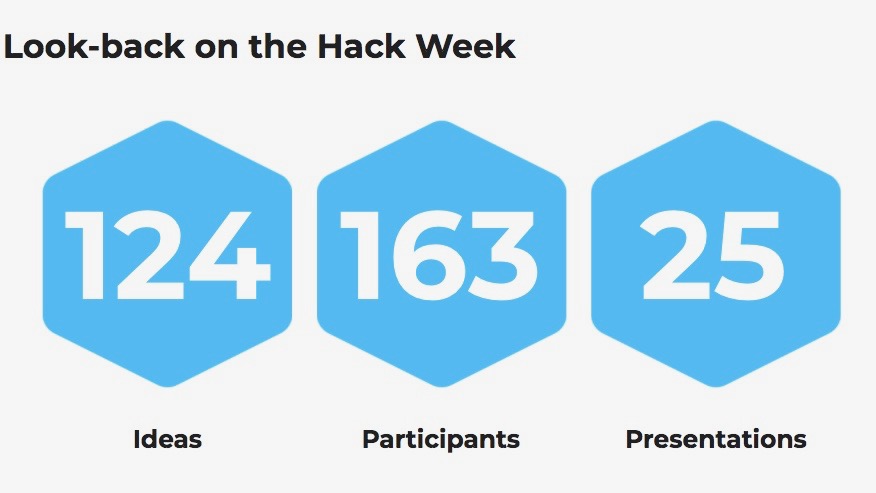 This year's Hack Week had great results: 163 participants, 124 new ideas, and 25 Demo Day announcements!
Demo Day, where teams make the final presentation of each project, was also held completely online, so each team presented their project from home.
And one week after this exciting Demo Day…the winners were announced at our All Hands meeting!
In this article, I would like to present the winning projects.
Gold Award: Project IE
Project IE is a development proposal to create new features to make Mercari easier to use. During Hack Week, teams worked on developing various practical features, using an approach that extracts information using natural language processing technology in order to quickly identify information about items.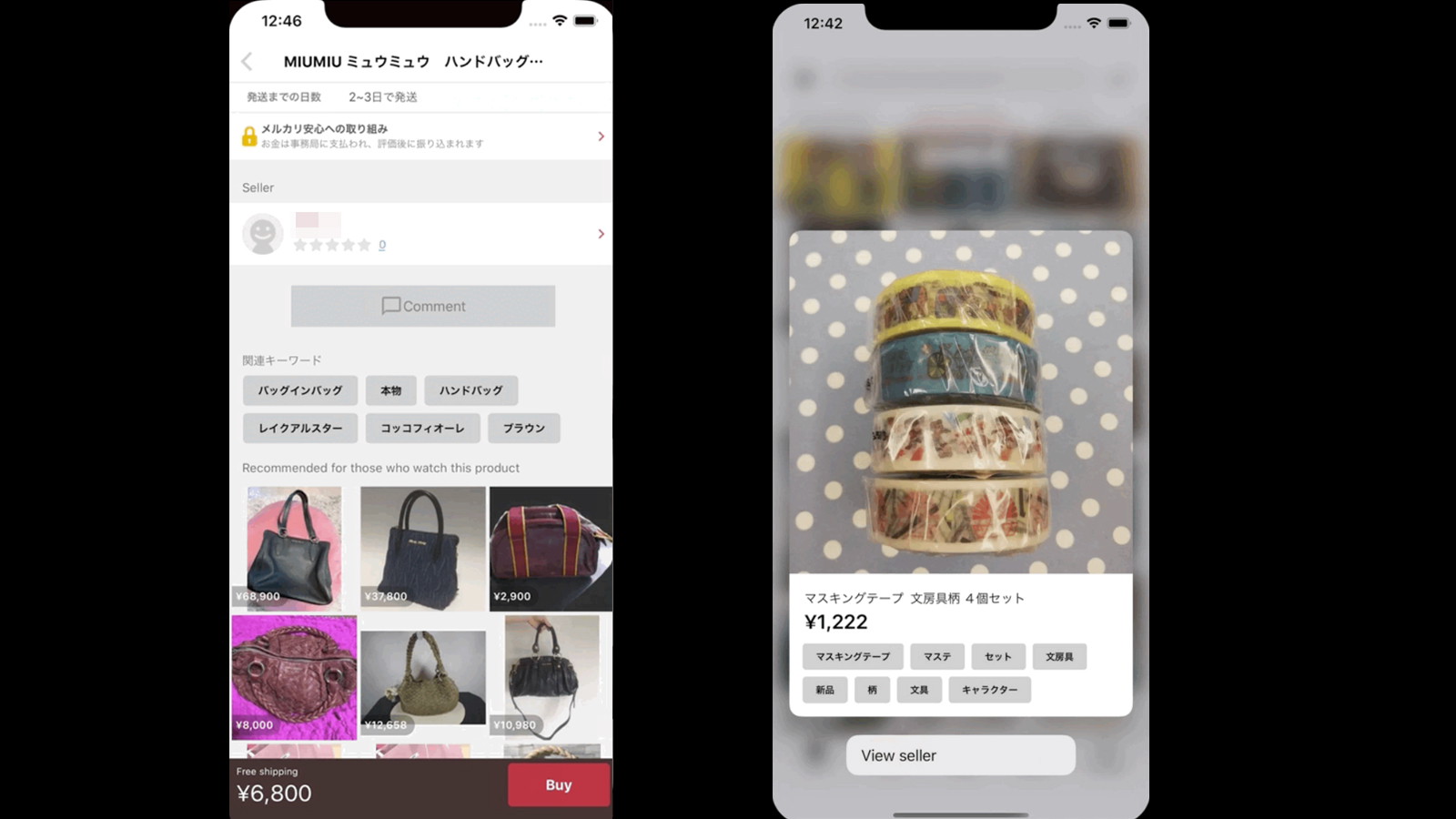 Congratulations to the winners of the Go Bold Award: @masaki.haga, @furufuru, @keizo042, and @y-wada!
Silver Award: Barcode Sell on Web
The Silver Award was for implementing barcode listing on Mercari Web.
Taking advantage of the fact that the web can be browsed without logging in, they also tried implementing a feature called "search by barcode" that's not available in the app yet.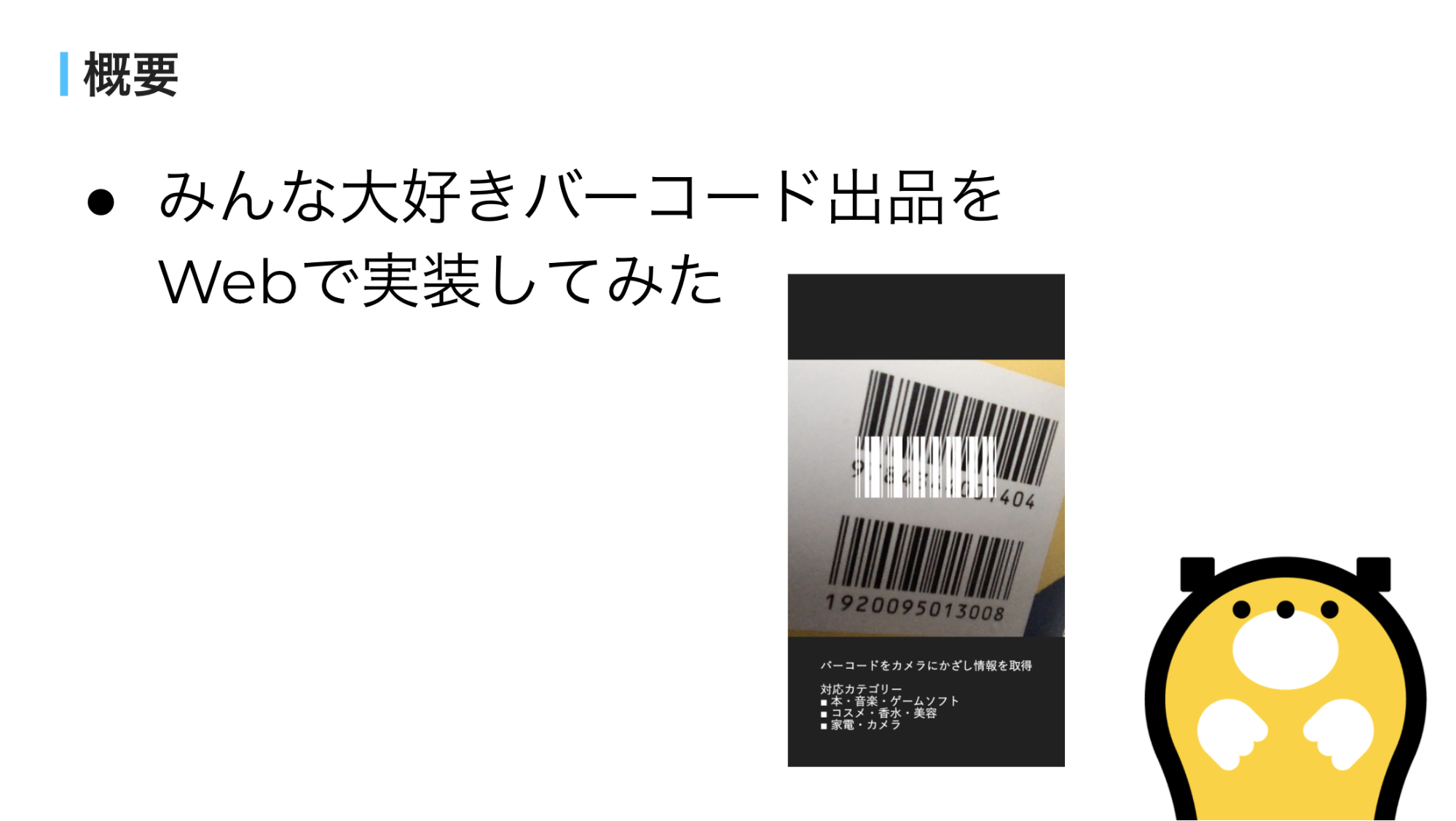 Bronze Award: Mercari by SwiftUI
This is a project to rewrite the Mercari app using SwiftUI and Combine, which are frameworks provided by Apple. As a result, we found the amount of code decreased and productivity increased.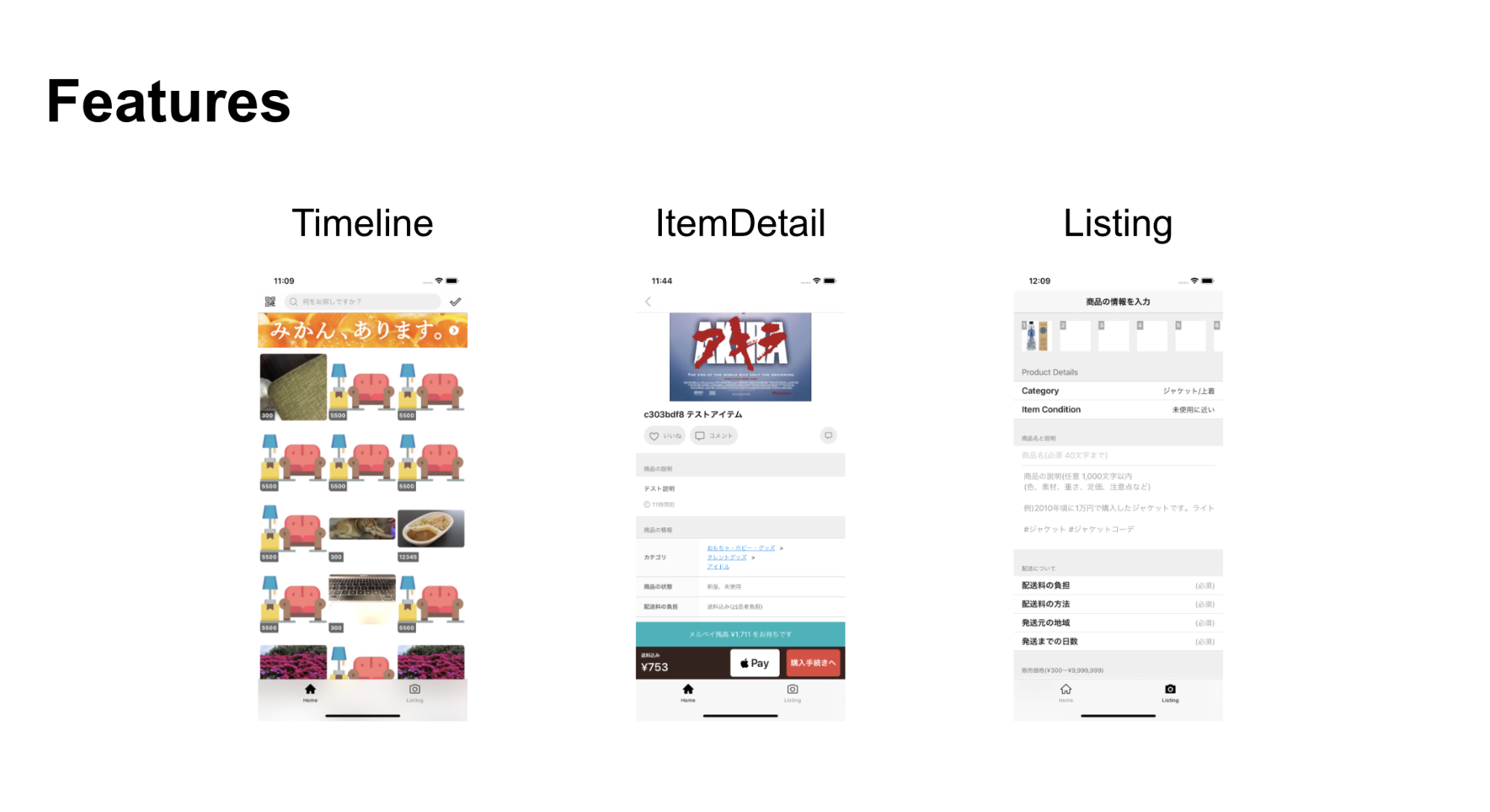 Congratulations to @gentle, @andysaw, @Kaz_H, @koko, @Ashish, and @kagemiku!
Bronze Award: Lets recreate Mercari using Flutter
The second Bronze Award was given to a project to rebuild the Mercari app with Google's open-source mobile application framework Flutter, which enables multi-platform development for iOS, Android, web, and desktop. The team seemed to have a lot of fun and enjoyed the process of making it.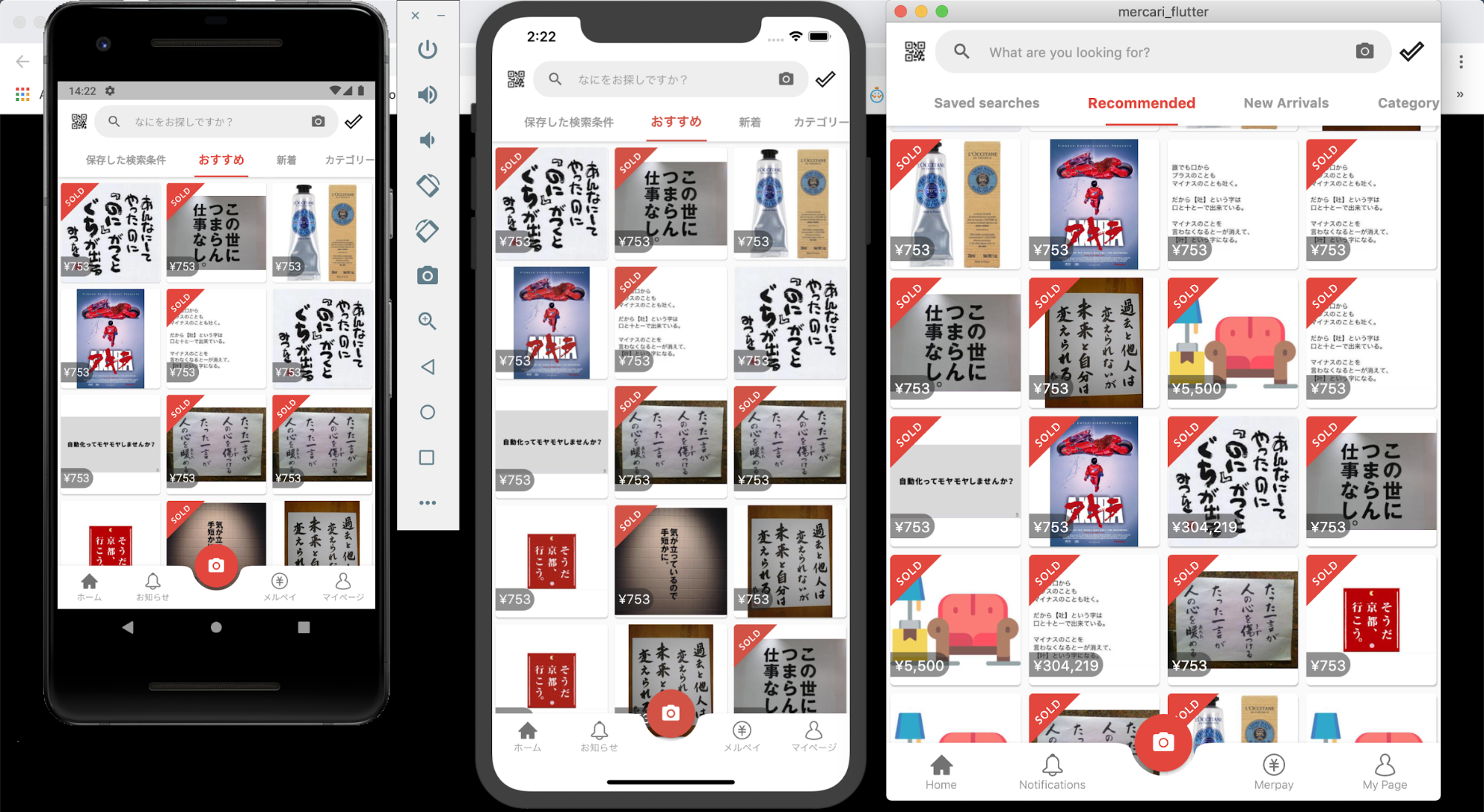 Congratulations to @damian, @Tomato, @Stefan_droid, and @Joshi!
R4D Award: Mercari AR Camera
The winner of this award, @allan.conda, also won the CEO Award at the last Hack Week. This time, he combined the brand detection function of the Google Cloud Vision Logo Detection API with AR, and developed four AR Camera features using Android's ARCore.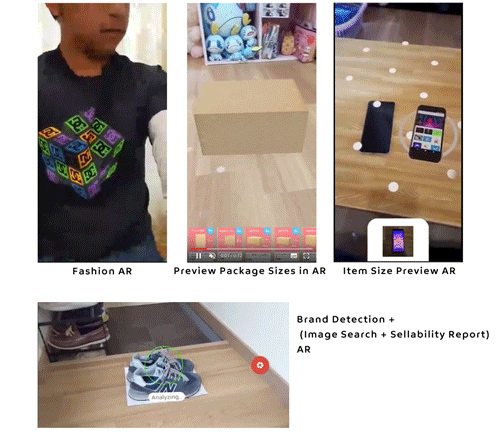 Congratulations on winning awards at Hack Week two times in a row!
The implementation and UI of the Mercari app's key features, such as the timeline, item details, and listing, are finished to such high quality that it's hard to imagine it was done in only one week. They demonstrated the high productivity of development using the FRP-based Declarative UI library that Swift UI is known for. This project is also significant in that it has shown the path and proved the necessity of the upcoming app redesign project.
Comments from the R4D team
In addition, we have the following projects and team members, who were not able to win any of the top three awards, but received the Judge's Choice Award for their dedication and hard work.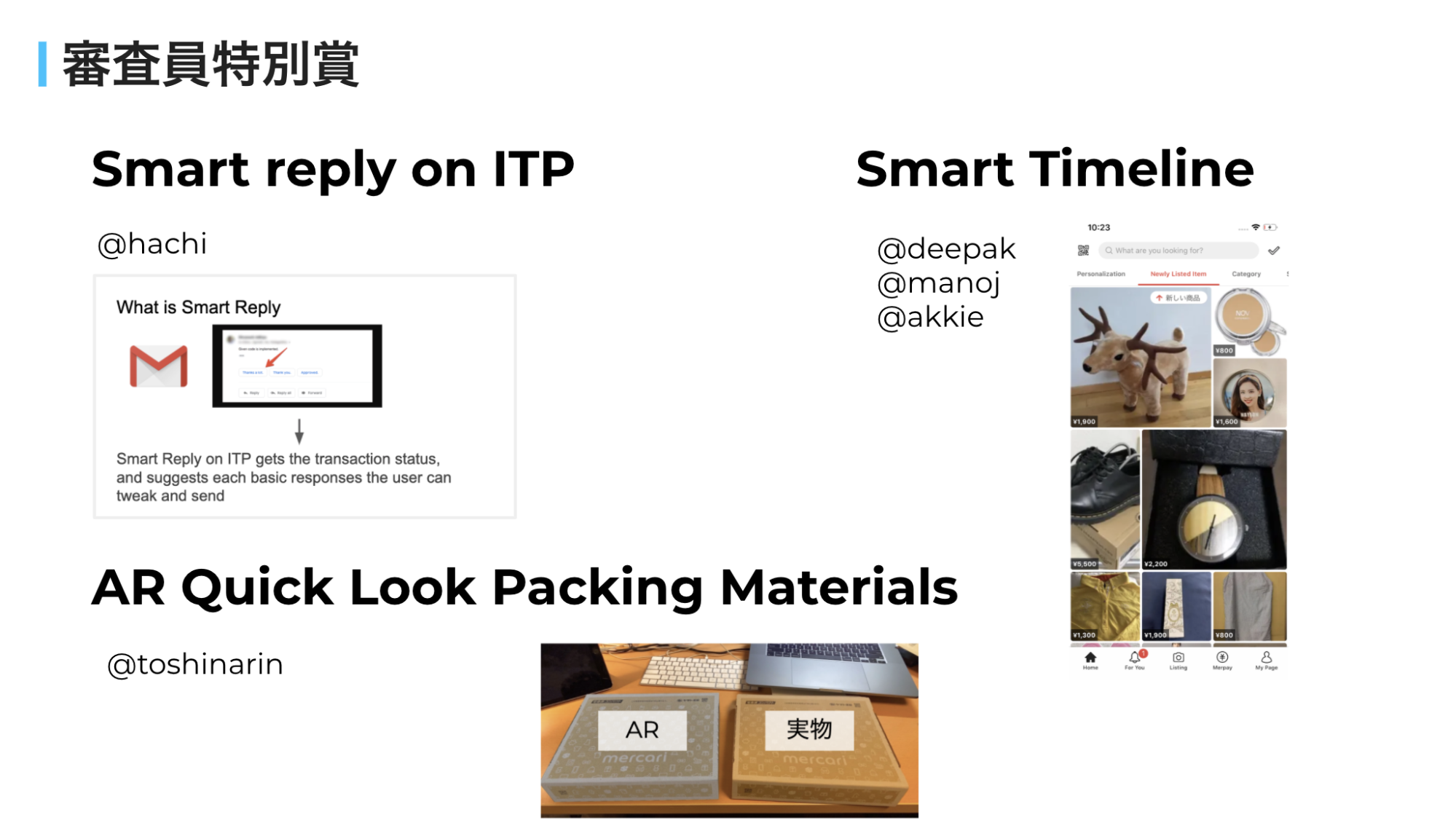 Congratulations!
A final message from Mercari CTO @suguru:
Overcoming the adversity of working from home, the second Mercari Hack Week was a great success! See you for more news in the next #MercariDays!