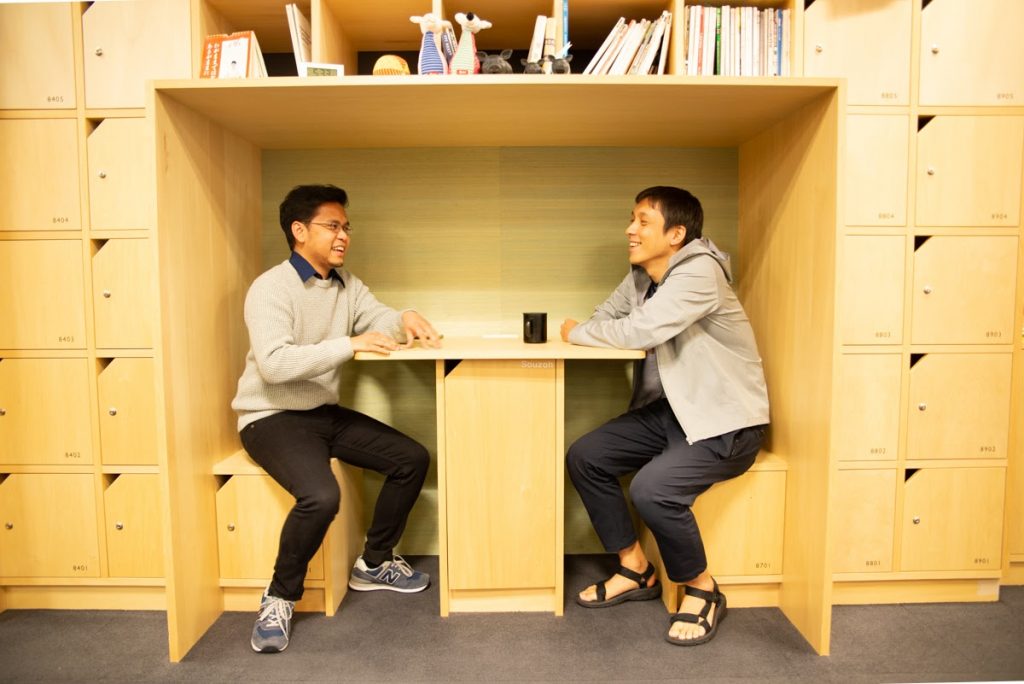 Leveraging new technologies to create new solutions. Meet Mercari Hack Week winner @ allan.conda #WeMakeMercari
Mercari has grown to become Japan's largest marketplace app, where anyone can buy and sell. However, our journey does not end there. To fulfill our goal of creating a global marketplace,"we have welcomed talents from all over the world to Mercari's Tokyo office—around 40 countries and counting. In the #WeMakeMercari series, we would like to introduce you to some of the members in the company.
Today, Mercari CTO Suguru Namura sits down with Android Engineer @allan.conda. Allan currently works on developing new features for the Mercari JP product and is also the winner of the CEO award at Mercari Hack Week, our first corporate hackathon held last year.
Why did you leave the Philippines to join Mercari?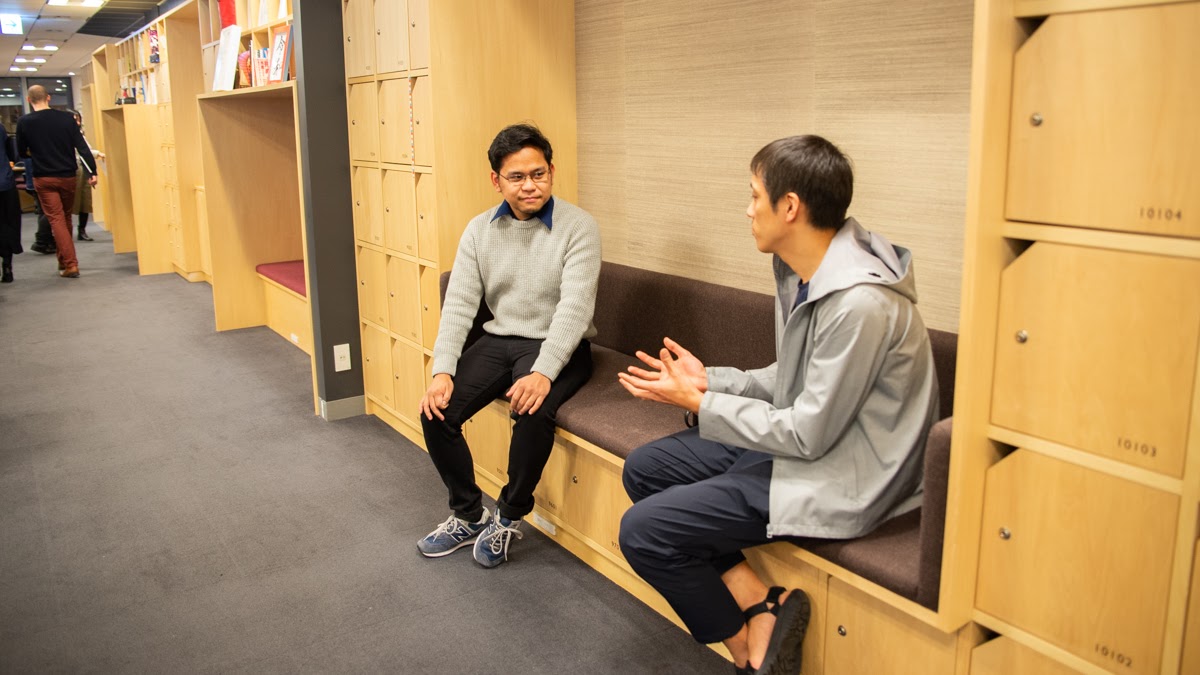 Mercari Android Engineer @allan.conda (Left) and Mercari CTO Suguru Namura (Right)
@suguru: So before we go into the serious topics, how was your New Year's holiday?
@allan.conda: Thanks for asking. I actually spent some time in Aomori. It was my first time seeing actual snow!
@suguru: Do you travel around Japan a lot?
@allan.conda: Yeah, I like traveling around and sightseeing in general. I recently went to see Mount Fuji—it was a magical experience. It almost looked fake, like it was CGI or something. (laughs)
@suguru: So I guess I should move on to the actual topic. How did you end up joining Mercari?
@allan.conda: I have been involved in Android development since my very first career back home in the Philippines and have always wanted to explore opportunities abroad, which led me to join a company in Singapore. But even before that, Japan was among one of my top choices. I was curious to know more about a country that is famous for its hospitality, just like my country is, and was pretty familiar with Japanese culture growing up.
@suguru: Oh, that's an interesting similarity.
@allan.conda: When I heard about Mercari, I thought it was the right opportunity and decided to take a chance.
The idea and challenges behind Mercari 2025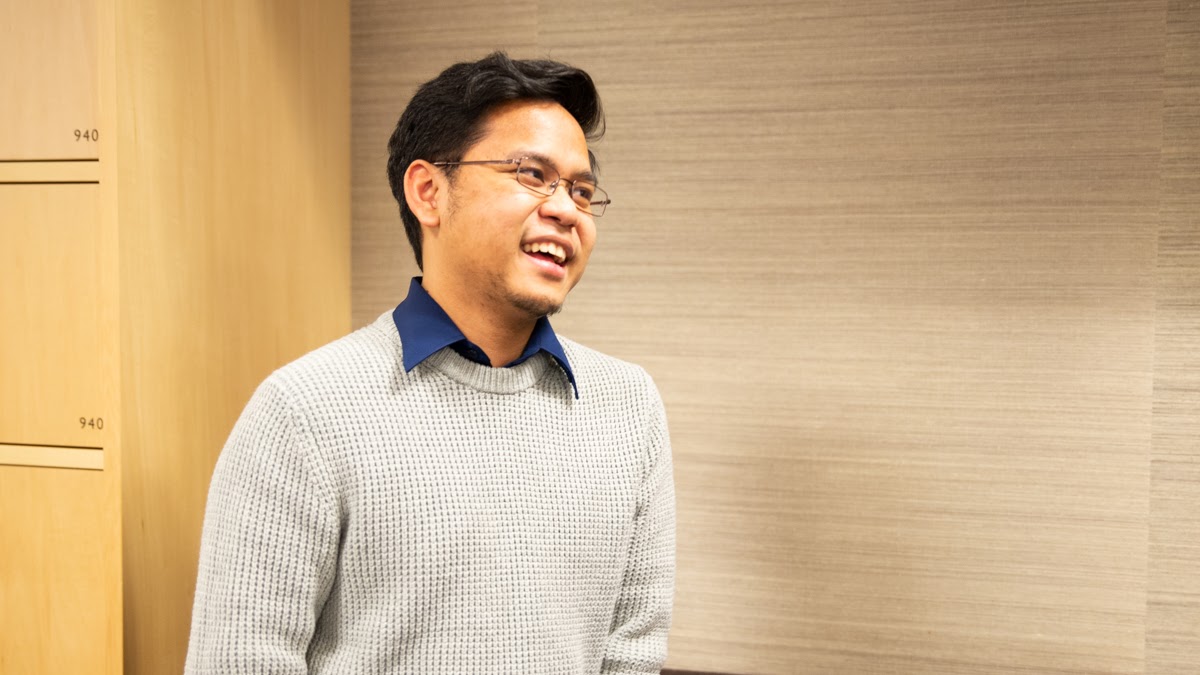 @suguru: Everyone at Mercari knows about you since your project "Mercari 2025" won the CEO award at our corporate hackathon, Mercari Hack Week. I was super amazed when I saw your demo, and so was everyone else. What was the idea behind it?
@allan.conda: The idea was to allow users to identify how much their items can sell for on Mercari, using just their smartphone camera. I always try to find some time to keep up with the latest technology, and so when I first found out that Google came out with this new ML Kit and ARCore, I wanted to find creative ways to use it. For this project, I used machine learning, Edge AI, augmented reality (AR), and also Mercari's image search and design system. The idea was to create something that would be hard for other companies to replicate: something unique that showcases the tech at Mercari, but can also realistically be used within the Mercari app in the near future. Thus the name Mercari 2025.
@suguru: And you managed to do this in just five days? That's a lot to manage
@allan.conda: Other hackathons, in general, only give you one to two days, so when I started working on it, I actually thought that I would have enough time. But no, that was definitely not true. I was actually fixing bugs right before the presentation. (laughs)
I would show people the idea that I had, and a lot of the responses that I got were, "That sounds cool, but are you going to manage to finish it on time?"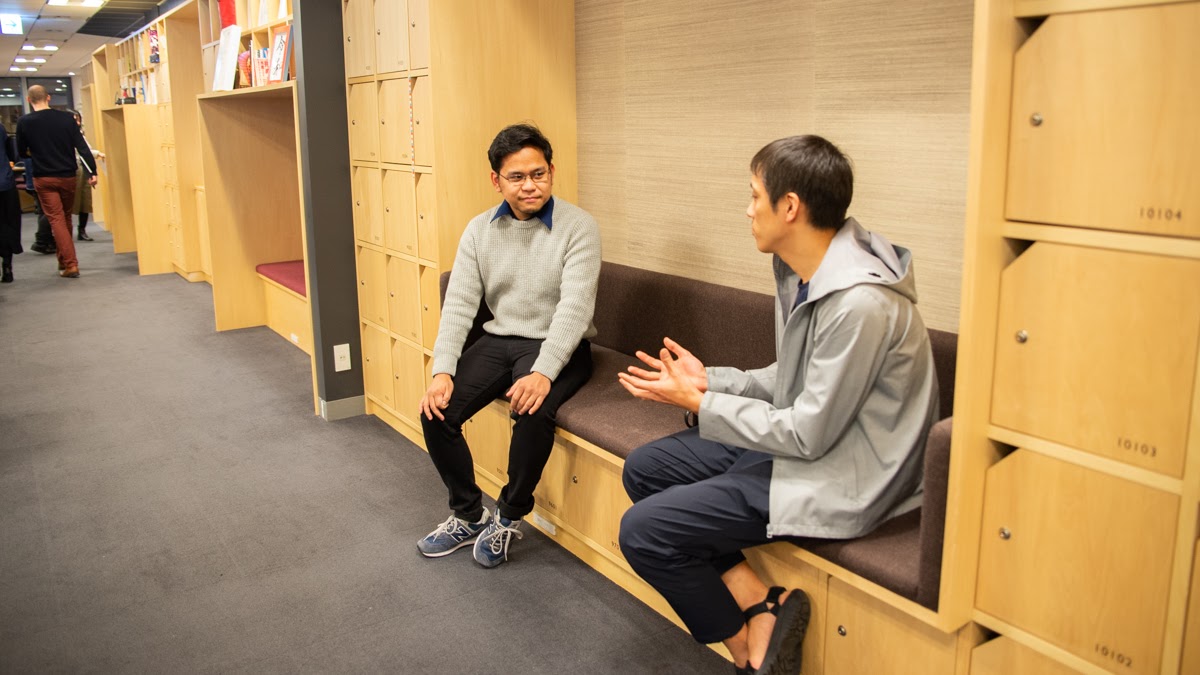 @suguru: What were some of the biggest technical challenges that you faced?
@allan.conda: I had trouble trying to make the image search integration work. The image search featureI is already available in the iOS version of the Mercari app but not on our Android, so I had to implement that first as well.So I spent more than half of my time making that work. Some of the Image search team members helped me out by answering some of my questions too.
@suguru: Still, you worked on the code all by yourself. That's pretty impressive. Are there any other technologies that you have your eye on for our next Hack Week?
@allan.conda: I've been hype with AR and VR for a long time. I've been especially interested in VR for a long time; I even used the very first Oculus Rift Development kit for my research paper. With AR, I've seen that there are many possibilities. Even with just using a smartphone I think it can be a very useful technology. For instance, you can find that some messaging apps provide AR filters now. Even though those features tend to be overlooked as just a toy use case, I still think they are very viable.
Even though they seem silly, they are actually a great way to showcase new technology in a way users can enjoy. Google ARCore has promising new features that I want to try.
In my own way, I want to help Mercari in its journey to become a global tech company.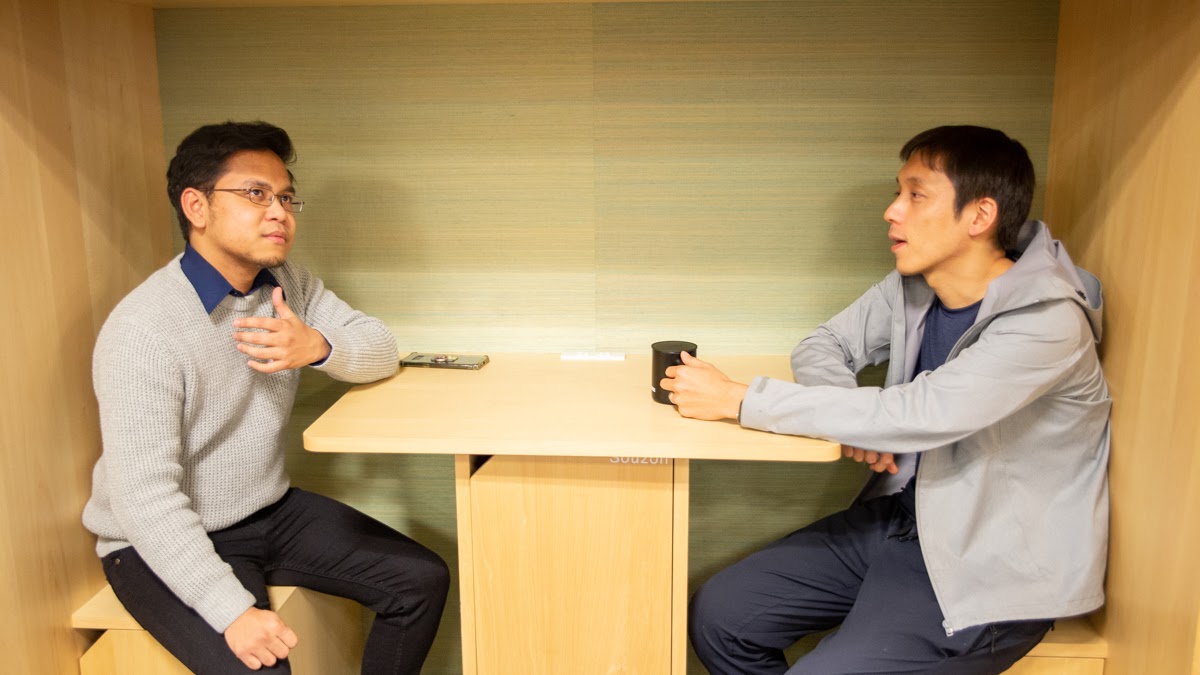 @suguru: I'm looking forward to the next bold idea you are going to create next Hack Week. I'd be curious to know what are some of the goals that you would like to achieve here at our company.
@allan.conda: In my own way, I want to help Mercari in its journey to become a global tech company. I think one of my main motivations behind work is being able to build something that directly affects the people that I truly love and care about. My friends and family in Japan enjoy and love our service, but for it to reach my family and friends at home, the business itself would have to expand globally.
@suguru: That's an inspiring mission. Specifically in what way do you plan to contribute?
@allan.conda: For me, since my speciality is Android, I am very interested in architecture. As a member of the Android team, I want to help evolve our app's architecture and help it turn into something that engineers would be very excited to work on.
Within my team, I would like to deliver features that no other mainstream app has dared to do yet, and I could make that happen by leveraging new technologies to come up with new solutions.
@suguru: In what kind of timespan do you think that can be achieved?
@allan.conda: That's a difficult question. (laughs) Since we have become a larger organization, it may take time to make changes, and it's natural that some people might be reluctant to make changes. Still, I believe that through proactively reaching out to people and having active discussions, we can make change.
@suguru: That's definitely true. Good talk, Allan. Thanks for your time.
@allan.conda: The pleasure is all mine 🙂
Profiles
Anthony Allan Conda (@allan.conda)

Allan is a software engineer for the Mercari JP Android team. Previously, he worked
at Singapore and the Philippines. He moved to Tokyo to join Mercari on February 2019.
Allan likes to watch movies, TV, anime, and play video games. He is interested in
Virtual/Augmented Reality, AI, and new technologies.
Suguru Namura (@suguru)

After joining Cyber Agent, Inc. in 2004, Namura worked on launching new services including Ameba Pigg, AWA, and AbemaTV. Joined Mercari, Inc. in July 2016. After leading development of the US version of Mercari, he took on the position of CTO in April 2017.