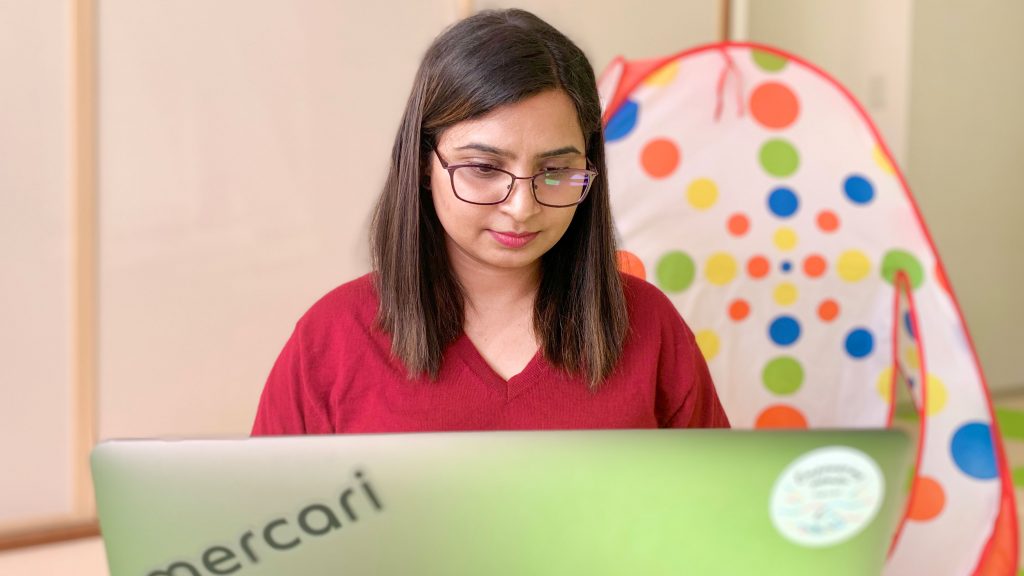 Bringing teams together to reach essential business goals: Meet Engineering Manager Snehal #WeMakeMercari
Disclaimer: This interview has been conducted online. All Mercari employees are currently working from home as stated in our CEO statement in regards to the Novel Corona Virus.
Mercari has grown to become Japan's largest marketplace app, where anyone can buy and sell. However, our journey does not end there. To fulfill our goal of creating a "global marketplace," we have welcomed talents from all over the world to Mercari's Tokyo office—around 40 countries and counting.
In the #WeMakeMercari series, we would like to introduce you to some of the remarkable members in the company. In this episode we interviewed Snehal Shinde, our engineering manager for a multinational team which handles features related to the Home & Search screens of the Mercari app. Snehal has been an iOS engineer since 2008 and has worked in various industries in London, Kuala Lumpur, and Singapore. Read more about why she decided to join Mercari, how she drives the team as a manager, and her take on our engineering culture.
"I felt that from working at Mercari I would be able to learn and develop as an engineer. "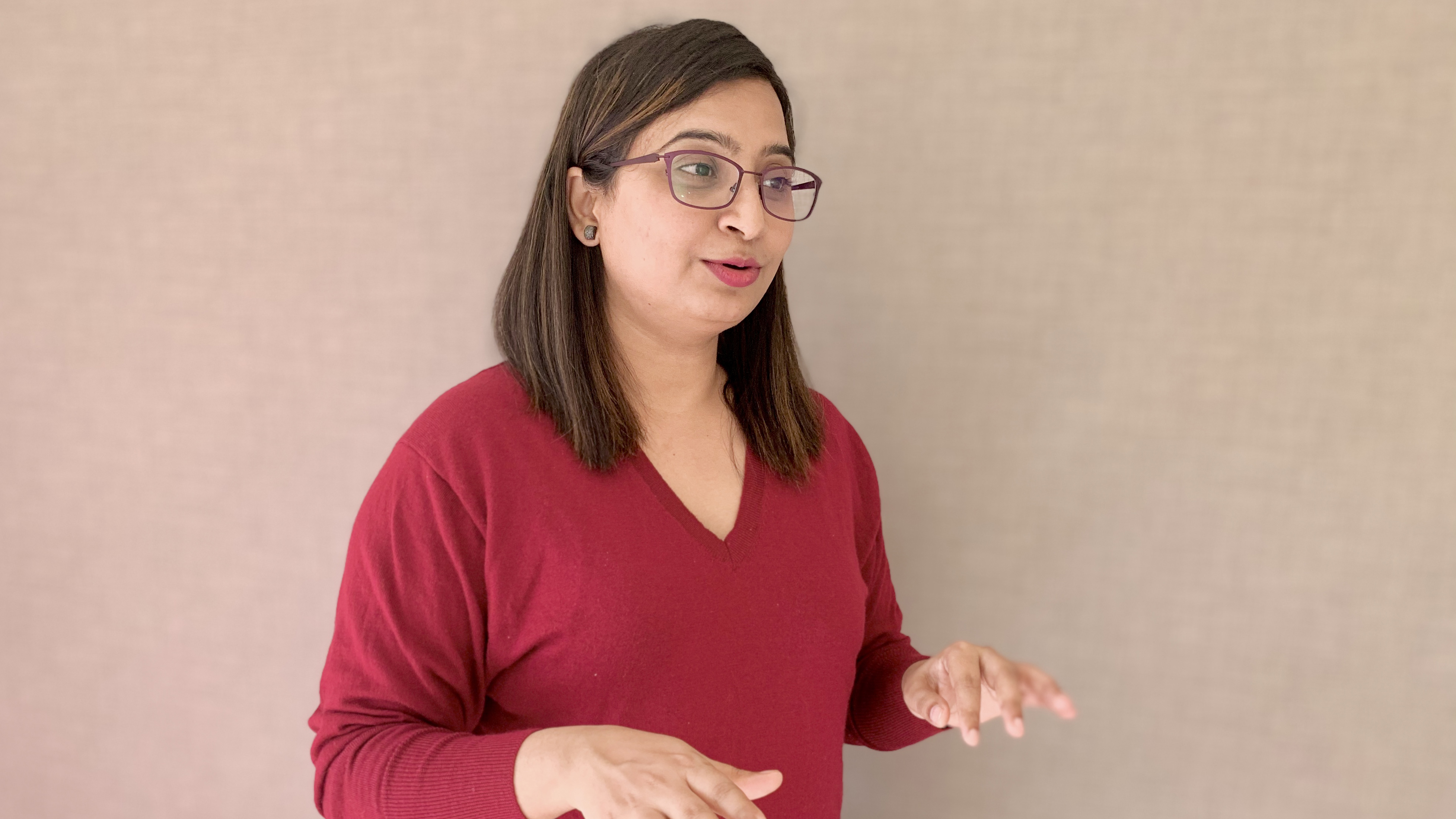 ーWhy did you decide to join Mercari?
There were actually a couple of reasons why, but the first and most primary reason for me was the technical stack. While I was searching about the company online, I came across a tech blog written by one of the Mercari engineers which caught my eye.
Mercari is currently transforming its legacy systems into flexible, modern, easy-to-update applications, with a minimum of impact to the ongoing business operations. This means, in the midst of transforming our API is both monolithic and has microservice architecture and the app is using Objective C and Swift, which is kind of an unusual combination. Also, we have hybrid and multi cloud architecture, meaning that we have our computing distributed in GCP, AWS, and Tokyo DC. For me personally, I am someone who enjoys good technical challenges and I felt that from working at Mercari I would be able to learn many of the efficient and interesting processes which make this transition smoother.
Another factor was my final interview with Suguru (Mercari CTO) and Ken (Director of Client Engineering). I went into the interview prepared for them to ask me questions, but it actually turned into more of a discussion rather than a one-sided interview. They were very open and honest about the challenges that the organization is facing, and I gave them my opinion on solutions. Through that interview, I felt confident that I am needed in the organization and that I would be able to help them to drive the change.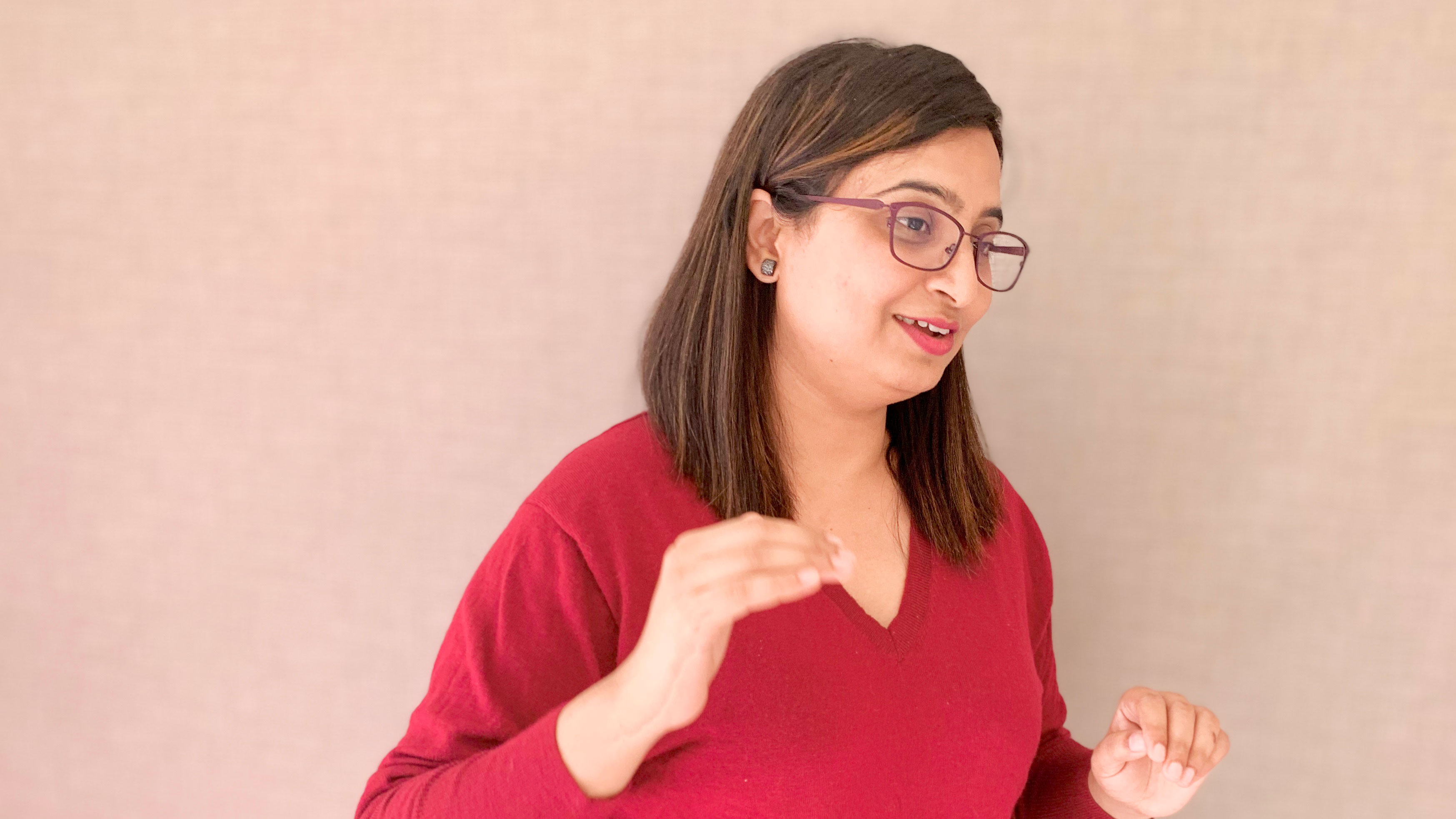 An engineering manager's role is to be a people manager
ーSpeaking of challenges, what are some of the challenges you have faced as an engineering manager so far?
For me one of the most important roles of an engineering manager is to ensure efficient collaboration with other teams, enabling us to reach important business milestones as an organization. This was especially a challenge for me since I'm still learning Japanese and my team consists of both English and Japanese members. When I first joined Mercari, one of the challenges that I saw was alignment between the product management side and the engineering side. I spent a lot of my time bringing both the engineering side and the product management together, to ensure that we understand each other's needs as well as ensuring there are no gaps in the requirements, and ultimately making sure that we reach our business goals.
One good example is the way we handle QA in our team. Initially my team was struggling with QA, and because of that, not all of our projects had been released to production. However, by creating a basic flowchart with all the members in the team, involving engineers, designers, product managers, and QA, we were able to overcome this difficulty together. We are now able to handle production QA entirely within the team! Involving the whole team together for dogfooding sessions has increased our productivity as we now spend less time doing QA and the bugs can be clarified on the spot through open discussion across teams.
An engineering manager's role is to be a people manager, so ultimately it is important to keep an environment that has a positive engineering culture. One day, when my team members do decide to leave the company, I want them to feel a sense of accomplishing something grand, and that they would want to come back to Mercari once they have grown as an engineer even more. To do that, I think it's important for the manager to remove as many obstacles and gaps as possible.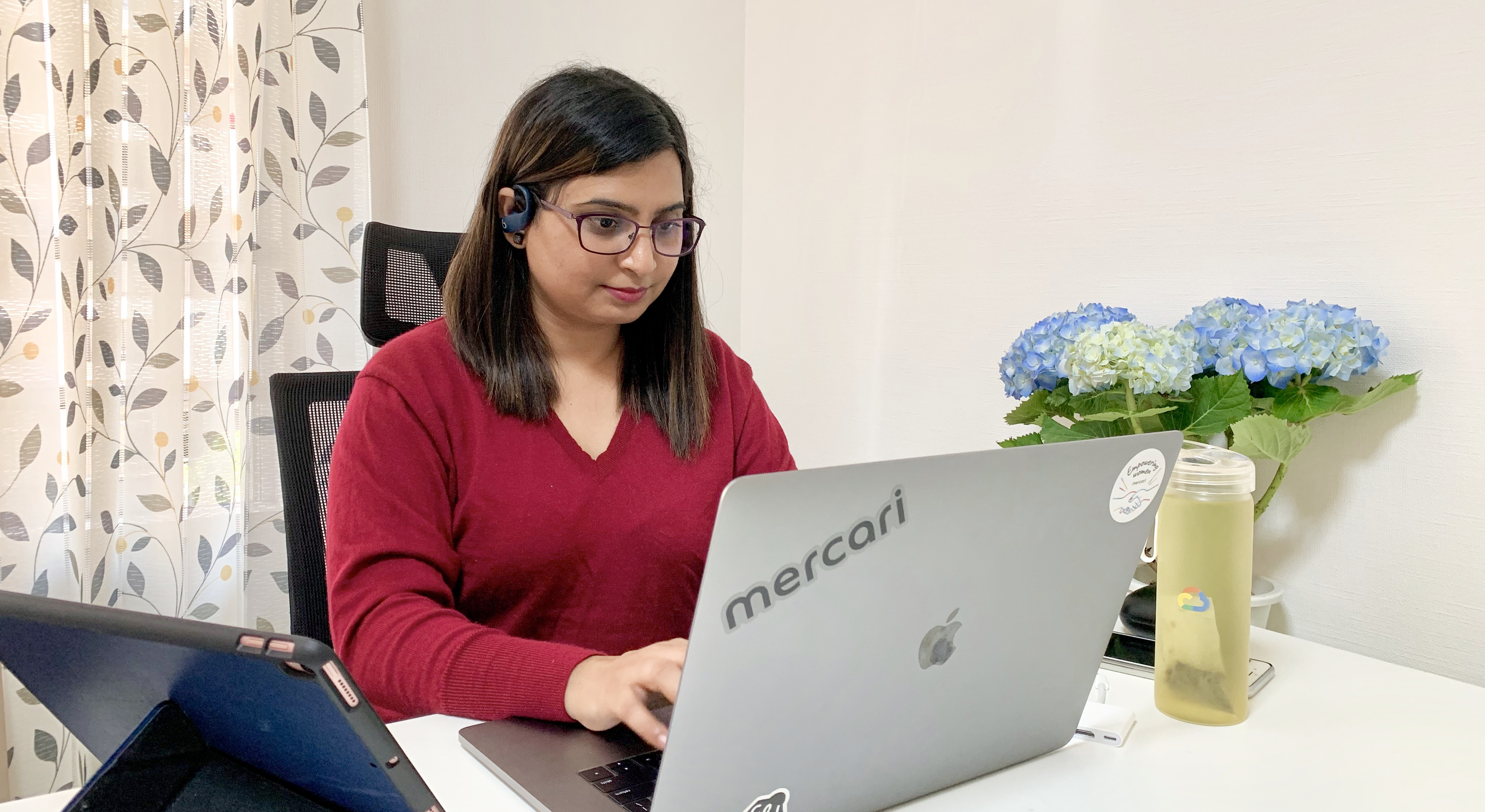 Driving and engaging the team while working completely remotely
ーThe entire Tokyo team has moved to working from home for over a month now due to the effects of COVID19. Has that brought up any new challenges as a manager?
Actually, my team just completed the rewrite and new UI/UX of the entire home screen UI of our marketplace app completely while working from home! With this new rewrite, our product managers are able to carry out A/B tests, and potentially add more dynamic content efficiently without any further deployments on the client side. Within one week of starting the project when the specifications were still undecided, the entire team needed to work remotely.
ーWow! As a manager, what were some of the things you did to keep everything on track?
We created some ground rules to make sure that all of the members are aligned and that the project sticks to the timeline. For instance, since our members were all on different time schedules, some including myself had children they had to take care of and others were working in different time zones, one of the ground rules was to clarify when each member was available. We also kept communication going by hosting daily online meetings as well as an open hangouts link with a GOT (Global Operations Team; Mercari's in-house translation and interpretation team) member that people can hop onto anytime they have a question.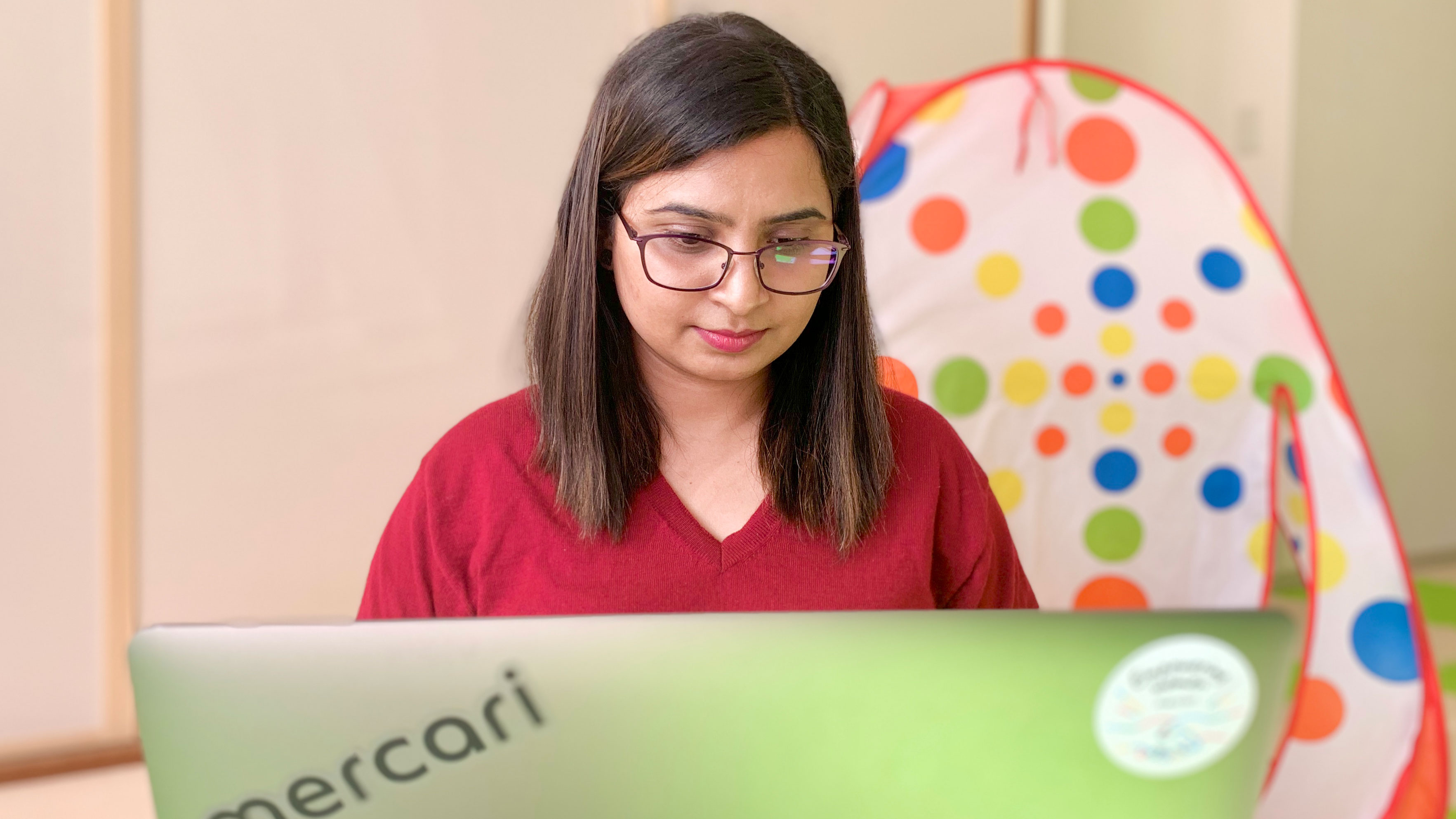 ーYou mentioned a little bit about the engineering culture at Mercari. How would you describe the culture here?
For me, I prefer an environment that gives flexibility to engineers in order for them to learn and grow. In that sense I really like the engineering culture here. I mean, I've never seen a company that hosts so many internal hackathons. (laughs)
I also like the culture here of learning from each other. There are many lunch and learn sessions hosted not just in engineering but also on topics like D&I that are open to everyone in the company. It's not unusual for someone from a completely different division to be attending a L&L by another team.
ーWhat are some of the things that you want to take on at Mercari in the future?
There are a lot of engineering projects that are yet to come and I am pretty excited about them. Aside from that, I would like to be more actively involved in D&I. There are often times when there are only one or two of the female engineering managers in a meeting and it doesn't have to be this way. Back in Malaysia I was very involved with NGOs like Women Who Code, and I want to continue these initiatives in Tokyo. With projects like Build@Mercari and seeing some of the ambitious female new grad engineers, I am excited to do more at Mercari as well.
Snehal Shinde

Snehal Shinde is currently an Engineering Manager for the Mercari Mobile Team. She has recently moved to Tokyo, Japan. In the past she has worked in various industries like automobile, healthcare, gaming for building mobile applications and business app ecosystems. She has hands-on experience with various programming languages like Swift, Objective C, Python, R, nodeJS, Go, etc. She is also familiar with GCP and Azure. You can follow her on LinkedIn or email at sneha.shinde19@gmail.com.