The CTO is in! The semi-annual tech festival, #MercariHackWeek , is about to begin! #MercariDays
Hi! I'm Kayoreena from the Engineering Office. It's now September, and Mercari Hack Week, Mercari's tech festival for engineers, is just around the corner.
Hack Week is a semi-annual internal hackathon for members of the company, where they can take a week away from regular product development to do whatever they want, with whatever team they want, wherever they want, and work on projects with other teams and members they wouldn't normally be able to collaborate with.
As this is the third Hack Week, some of our members have been hotly anticipating the event.






Kei from the Head of Product, Guy from the Creative Team, and Suguru from the Engineering CTO Team are some of the most exciting participants.

This team was created soon after the announcement of Hack Week, and it became the talk of the town because it includes Suguru-san, our CTO. We talked to Kei, Guy, and Suguru about their enthusiasm for Hack Week and what kind of projects they will be working on!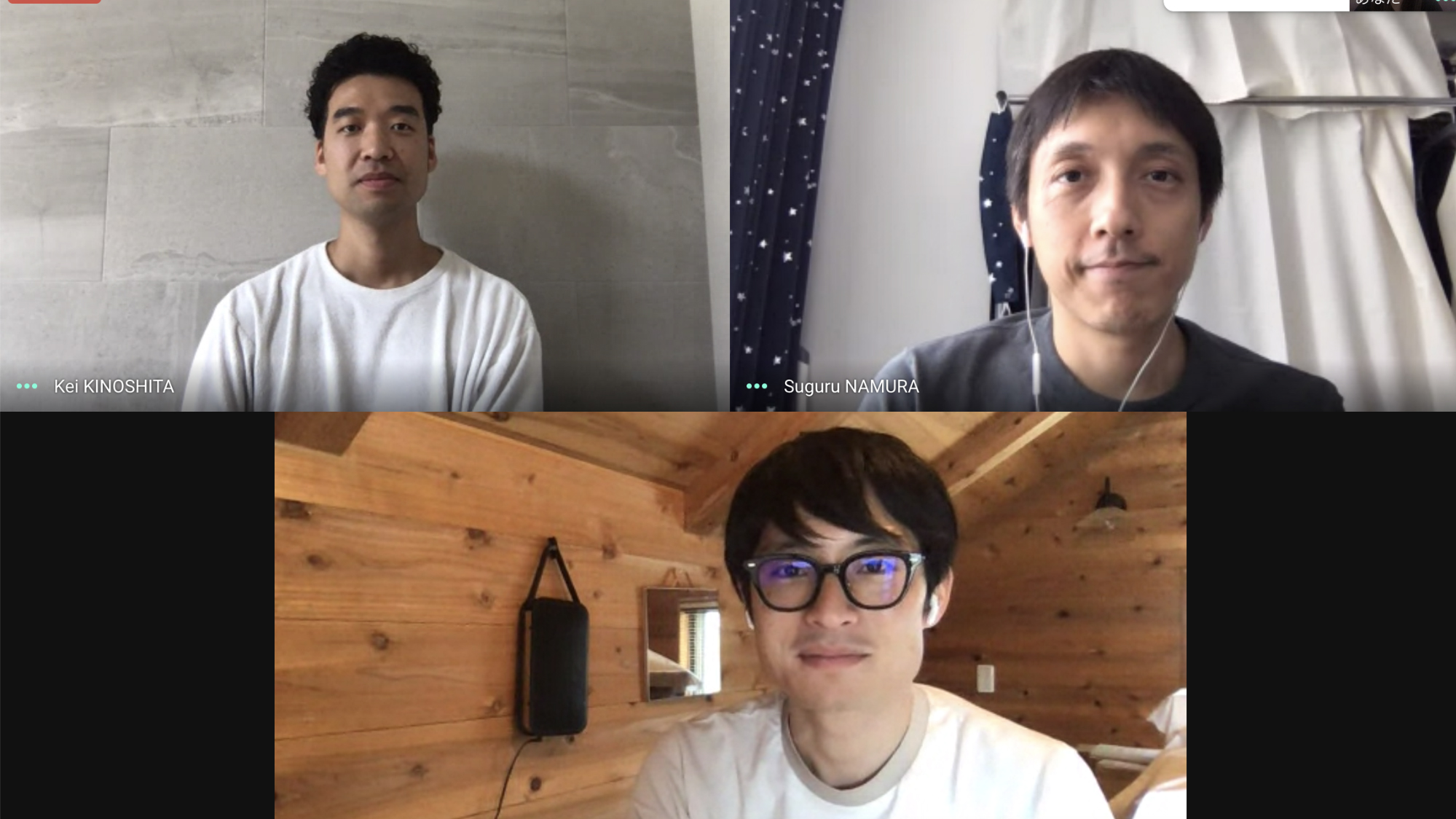 -What made you decide to join this Hack Week?
Kei: Hack Week is originally intended for engineers, but we thought it would be better if more people from different departments participated. I thought it would be great if people who aren't part of an engineering team like me could participate and get other team members involved.
Suguru: I actually joined the first event too, from the sidelines I decided to join again this time since I usually don't have the opportunity to get involved in product development, and I wanted to do something fun with technology during Hack Week.
-What topic will your team be working onr?
Guy: We haven't decided on a specific feature yet, but we'd like to work on a feature that we think would be great for Mercari and which we usually don't have the time to work on. It's not going to be easy to make the feature a reality if we have to actually develop it, since there will be a lot we'll have to confirm with regards to the feature's impact, but Hack Week makes it easier to try testinga lot of ideas.
For example, I'd like to try my hand at "video listing," because I think it sounds interesting.
-What would you like to say to the other participants?
Kei: This Hack Week period is a great opportunity for me to create what I want to create. Normally, we have to think about benefits for customers first, but during this period, we creators are given the great opportunity to think about how interesting it would be to create something new. I think it would be great if we could all use that excitement to work on something we love during Hack week.
Suguru: Engineers don't usually think about product features on their own, so I'd like to see more of them take on this kind of challenge. It would be great to see engineers expand their horizons by collaborating with members of other teams that they normally wouldn't be able to collaborate and by challenging themselves to utilize new technologies. I hope Hack Week will become an event that gives engineers some time to discover something new.
-Thank you, Kei, Guy, and Suguru!
Every award-winning Hack Week project so far has been surprisingly innovative, leading the event to gain more and more attention among our members.This time, however, I'm personally looking forward to seeing even more collaborations across different teams.
We'll continue to bring you updates here at Mercan, so stay tuned for new ideas and announcements from this year's Hack Week, folks!