Back Again This Year! The Software Engineer Training & Internship Program Build@Mercari 2021 #BuildAtMercari
Hi there! My name is Rika, and I work on the Mercari hiring team.
Last year, Mercari hosted the first trial run of the Build@Mercari Software Engineer Training Program. To write the second chapter of this initiative, we are hosting the program again this year!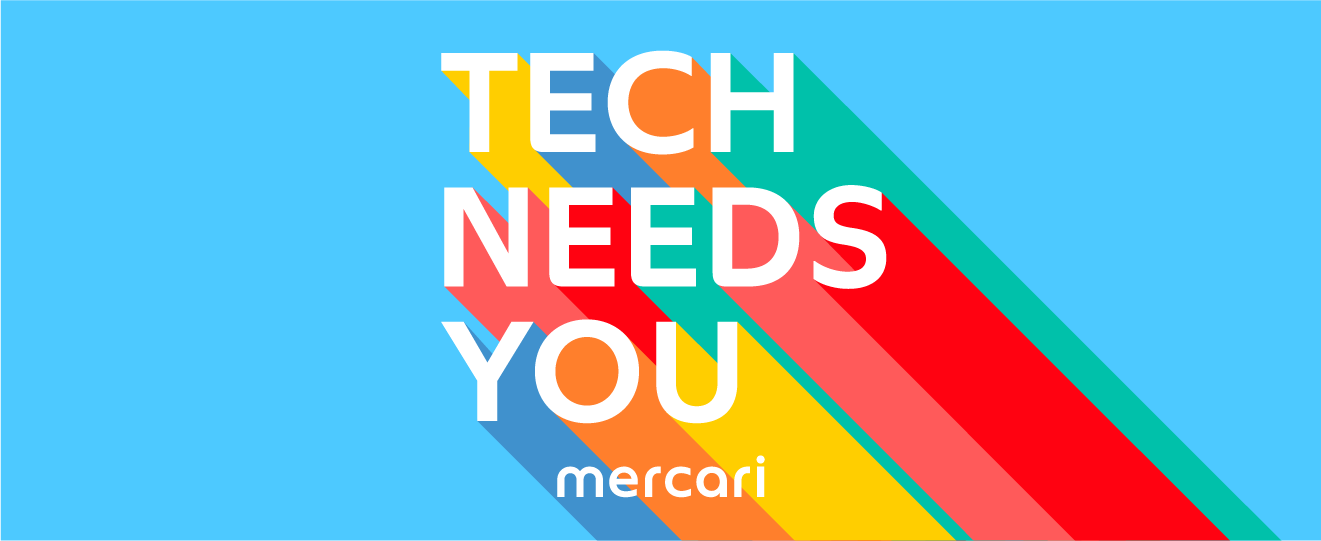 What is Build@Mercari?
Our team members at Mercari, Inc. (operator of the Mercari marketplace app) and group company Merpay, Inc. (developer of the Merpay payment feature within the Mercari marketplace app) come from a wide variety of backgrounds; we have people of different ages, sexes/genders, sexual orientations, ethnic/racial groups, religious beliefs, physical abilities, etc.
With our concept of Diversity & Inclusion, we aim to create a company where all of our members can be themselves while demonstrating their full potential in their work. This concept is indispensable to fulfilling Mercari's mission of "create value in a global marketplace where anyone can buy & sell" and Merpay's mission of "building trust for a seamless society".
In today's world, people with a variety of talents are active in the IT industry. On the other hand, it is an unfortunate fact that some people in minority positions in life or from minority backgrounds may not have received a full education or been granted opportunities to work as engineers.
Last year, Mercari hosted the training and internship program Build@Mercari. It focused on people who for any number of reasons have not received certain opportunities in life. The program focused particularly on women and members of the LGBT+ community, groups that are especially underrepresented in STEM (science, technology, engineering, and mathematics) and IT fields. Joining us for the program were 11 aspiring engineers and product managers.
This year, for the second chapter of the program, we are hosting Build@Mercari 2021 not only within Mercari, but also within group company Merpay. In addition, to give a wide range of people the chance to work with us, we are taking applications from Japan and from overseas. Check the job description for more details.
Build@Mercari 2021 Summary
Build@Mercari 2021 is comprised of the Build Training Program and the Build Internship.
Build Internship Technical Areas
・ Backend
・ Frontend
・ iOS
・ Android
・ Machine Learning
Schedule Leading up to the Build Internship
Late-February to April (Application deadline : March 31st)
・ Entry period
・ Coding test (1) (For the Build Training Program)
※Candidates will take the coding test in English
・ Document screening (1) (For the Build Training Program)
Late-April to Mid-May
・ Build Training Program
Late-May to June
・ Coding test (2) (For the Build Internship)
※Candidates will take the coding test in English
※Only for Machine Learning will applicants receive separate test questions.
・ Document screening (2) (For the Build Internship)
・ Interview (scheduled for two rounds)
August to September
・ Build Internship
What is the Build Training Program?
・ Applicants will first take a coding test. Those who pass the test and the document screening will be invited to join the Build Training Program, which lasts for about three weeks. For the Build Training Program, trainees will receive outside training via an online video course that lasts about three weeks. During that time they will learn about data structures and algorithms and about the technical areas that Mercari uses in its operations. Once the trainees learn essential technical skills, they will be screened for the Build Internship. In addition, for trainees to learn about the engineering processes and each technical area that Mercari's development processes use, we will also provide trainees with our DevDojo training videos, whose audience is new university graduates who join Mercari. You can take these online video courses at your own pace and convenience.
・ During the Build Training Program, Mercari and Merpay employees will provide support for trainees via an online chat tool.
・ We also plan to prepare content that will introduce trainees to Mercari and Merpay company information sessions and engineer symposiums as well as to Mercari's initiatives on diversity during the Build Training Program.
・ The Build Training Program is not compensated.
・ We plan to notify training program participants of the results of the selection process in early April.
What is the Build Internship?
・ People who finish the Build Training Program and pass the screening process for the Build Internship will spend two months on a Mercari or Merpay development team and be involved in the development of the app or feature of their respective team.
・ The Build Internship is compensated.
Requirements
Applicants to this program:
・ Share a belief in Mercari's mission and values
・ Are members of a demographic that is a minority in STEM (science, technology, engineering, and mathematics) or IT fields, such as female or LGBT+ community member, or self-identify as a member of either of these minority groups.
・ Have completed at least one course related to computer science (People engaged in independent studies and those enrolled in ongoing online studies also qualify. Applicants do not necessarily have to be enrolled in a computer science course. Our program does not require you to have a degree in computer science or even plans to acquire a degree in that field.)
・ Are currently enrolled in a university or post-graduate program and would be able to join the company as full employees in 2022 or later, or are university graduates with roughly one to three years of work experience
・ Are able to take part in the Build Internship for the two-month period from August to September 2021 at least three days a week from 10 AM to 7 PM (JST) (The number of hours you would work each day is negotiable.)
・ Have access to a computer and an internet environment (This is necessary for you to take part in the Build Training Program. For the Build Internship, we will provide you with a computer.)
※Note: The Build Internship is compensated. If you are currently employed, check whether your employer allows outside employment before you apply.
In addition, for details on such things as application conditions and language requirements, please see the job posting on the following webpage:
※Application deadline : March 31st
Testimonials from Last Year's Participants
Here is what two of last year's participants had to say about Build@Mercari 2020. Articles on the program last year can be found here.
The two people who commented *click on the image to check out their comments!



@Yurie

Coming from a non-CS background, I haven't had much experience in learning with peers who are motivated to become a software engineer after graduation. This program has provided me an opportunity to learn from and with peers with similar motivation, as well as practice these learnings into software engineering through full-time internships. The great balance of input and output has accelerated my software engineering skills and passion in this field. During the internships, I had a chance to be part of the development for microservices at an international working environment as well as participate in internal hackathons which allowed me to fully utilize my field of study which was in business. I hope this program is one way to open up your opportunity in entering the tech field and to prove that there are so many that you can contribute in this field regardless of your degree.



@u-pon

In the past, when aspiring software engineers wanted to gain practical experience, they had to be current students, studying in a CS-related department, and have some experience in practical work, etc. It was natural that those who did not have these attributes would not get a chance. It was natural that those who did not have these attributes would not be given the chance. Build@Mercari is a truly progressive program that opens the door to everyone, and allows everyone to learn equally without regard for differences in education or gender, and I am very glad that I was able to participate.Through the training program and internship, I gained a lot of knowledge and experience to be a good engineer. In addition, the friends I have made through the various hardships are indispensable and irreplaceable.I hope that as many people as possible will learn about Build@Mercari and take advantage of this opportunity.
---
Online Information Sessions
Lastly, for those of you saying, "Tell me more about Build@Mercari!", we will be holding online information sessions. If you would like to take part, please access the following link to apply:
We look forward to receiving your applications and seeing you take part!