Mercari Hosts the MIRAI Program, Welcoming 40 Students from 27 European Countries! #メルカリな日々
Nice to meet you, I'm Han from the PR Team!
Yesterday, Mercari hosted a presentation for the students participating in the MIRAI Program put on by the Ministry of Foreign Affairs. The MIRAI Program is an opportunity for talented young people with high potential from countries around the world to engage in intellectual exchange with researchers and Japanese students their age. The program aims to foster mutual understanding amongst the younger generation and to develop friendly relationships for the future.
In today's volume of #MercariDays (#メルカリな日々), I'll be introducing the portion of the program that was held at Mercari.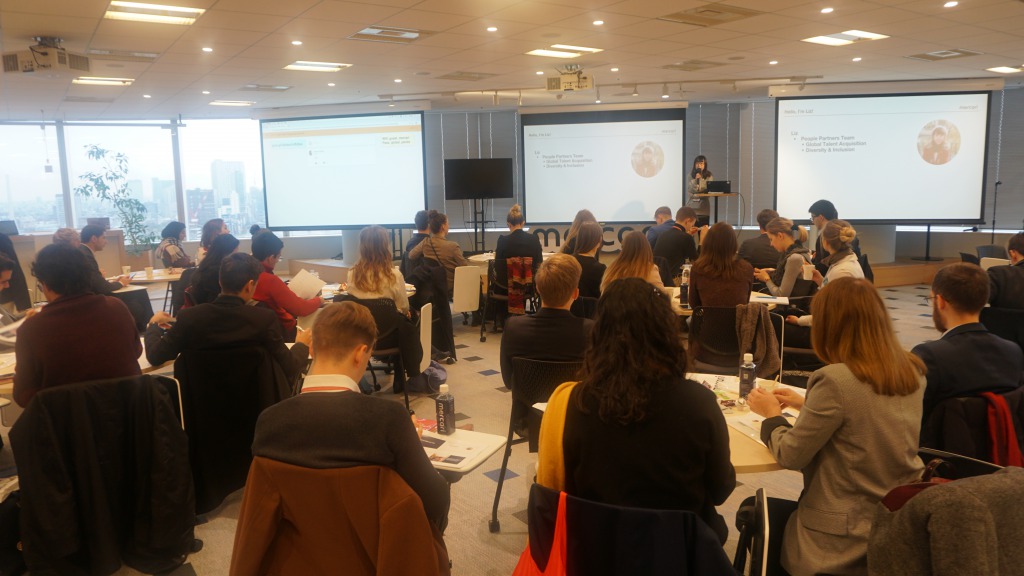 On the day of the presentation, we had a grand total of 40 undergraduate and graduate students from across 27 European countries gathered in the room. The atmosphere was relaxed and friendly before the presentations started, with people walking around the room to other tables for casual conversation and photo-taking.
However, once the presentation began, the atmosphere changed immediately. The students were fully focused on the content. And the mood changed even further when we reached the slide explaining that even empty toilet paper rolls are listed and purchased on Mercari!
Liz from the People Partners Team explaining Mercari's business model.
It seemed that for the students who were not familiar with using marketplace apps, the sense of joy when someone purchases an item you no longer need, and the fun of scavenging for treasure amongst a sea of items, were new but relatable concepts.
After the presentation came time for Q&A. The students were so enthusiastic to ask questions that before we knew it, the session scheduled for only 30-minutes had gone on for an hour. The students showed particular interest in topics such as the anonymous shipping feature which allows sellers and buyers to complete transactions without sharing their personal information with each other, how we handle issues that arise between users, and the story behind our service.
And with that, the MIRAI Program ended on a high note! I asked Suzumari from the PR Team for her thoughts on why Mercari decided to assist with the program.
Suzumari: I've been involved in international exchange programs since my days as a student, and hosting this program brought back many fond memories. These students are very talented and passionate, and had many insightful questions to ask, touching on points we hadn't even considered ourselves. This presentation served as a great opportunity to share Mercari's business model with people from around the world. In the future we hope to continue conducting PR activities globally with a Be Professional mindset.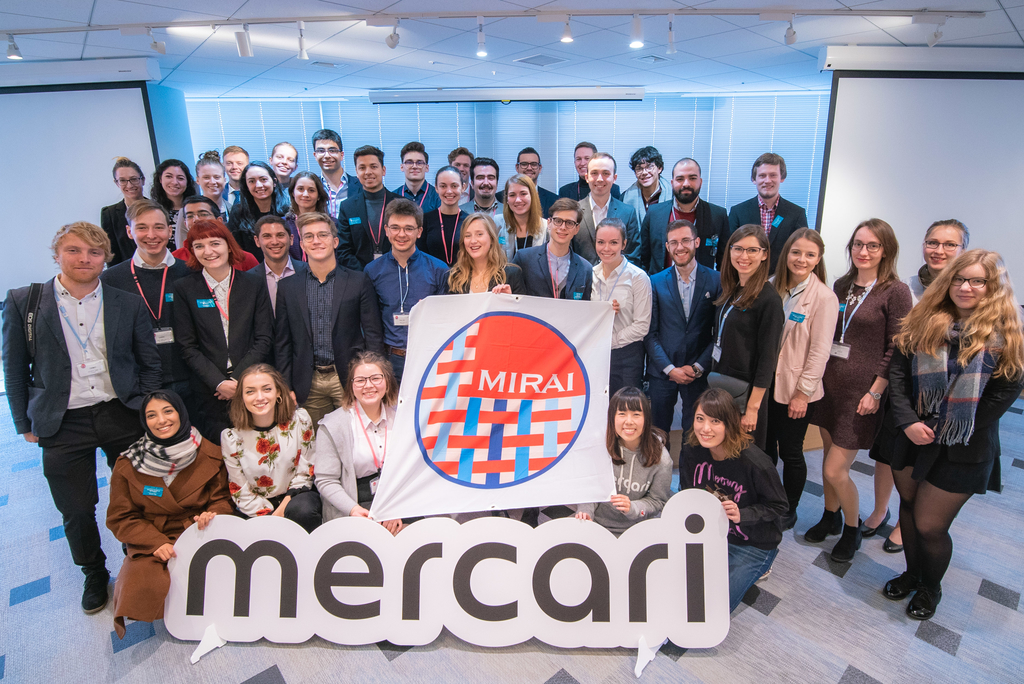 We're working toward the day when Mercari can be an easy, fun, and safe marketplace for customers worldwide! Until then, we'll see you again tomorrow on #MercariDays (#メルカリな日々)!
Related Links Check out these articles too!✨
Follow us for updates!