Hearing directly from Leadership. Town Hall with the JP & US Executives! #MercariDays
Hello! This is Riley from Mercari's Language Education Team (LET).
This December, myself and several other members of the Global People Operations division organized an Executive Town Hall with some of Mercari Group's executives. (You can find more details on Global People Operations in this article.)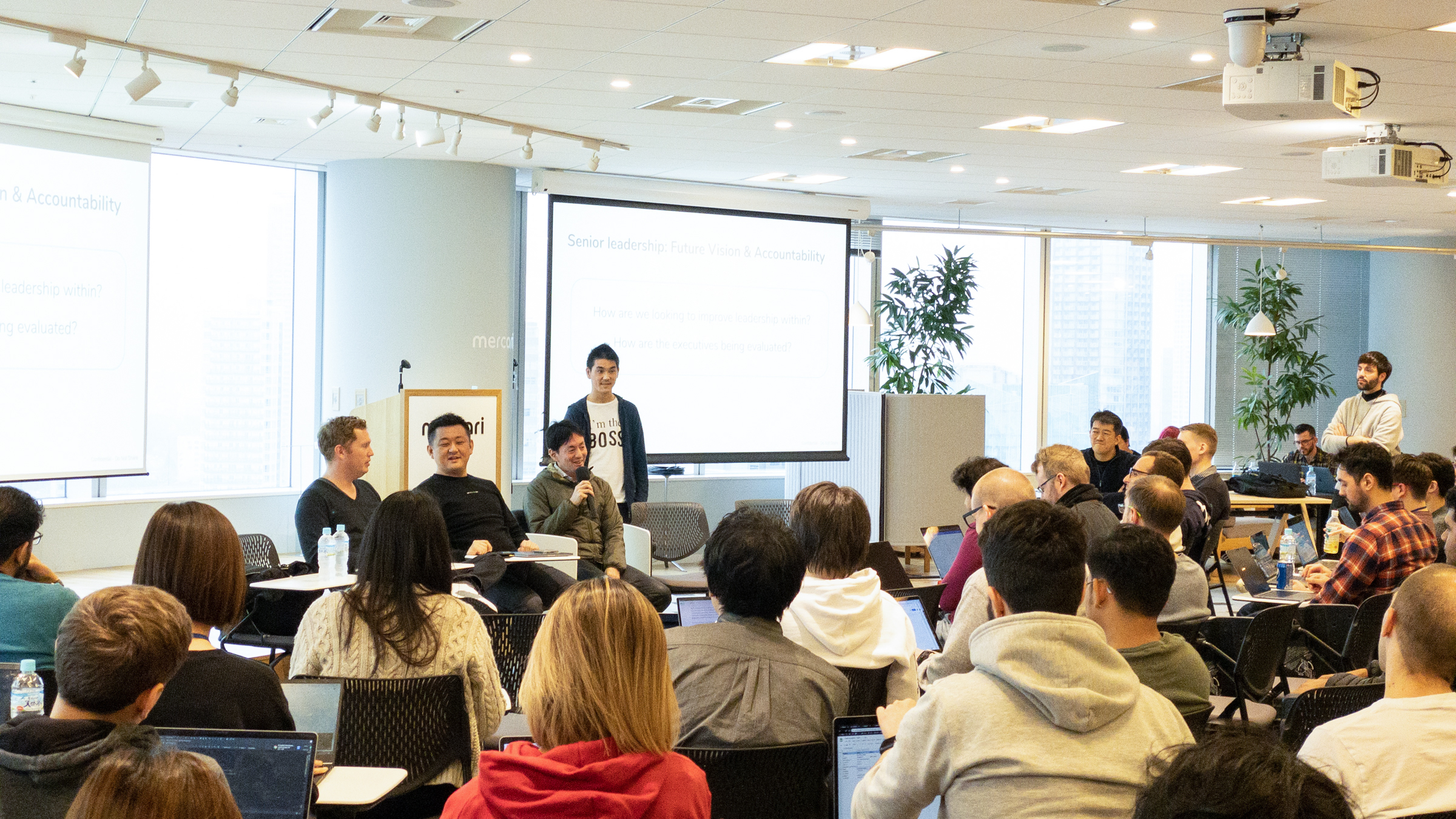 Shintaro, (CEO of the Mercari Group), Tamo (CEO of Mercari Japan), and John Lagerling (CEO of Mercari US), were all in attendance to answer questions from members and also to talk a little about the future of the company.
For company employees, this was an opportunity to have a dialogue directly with the company's leadership. For the executives, it was an opportunity to speak unfiltered about their vision and the company's ambitions.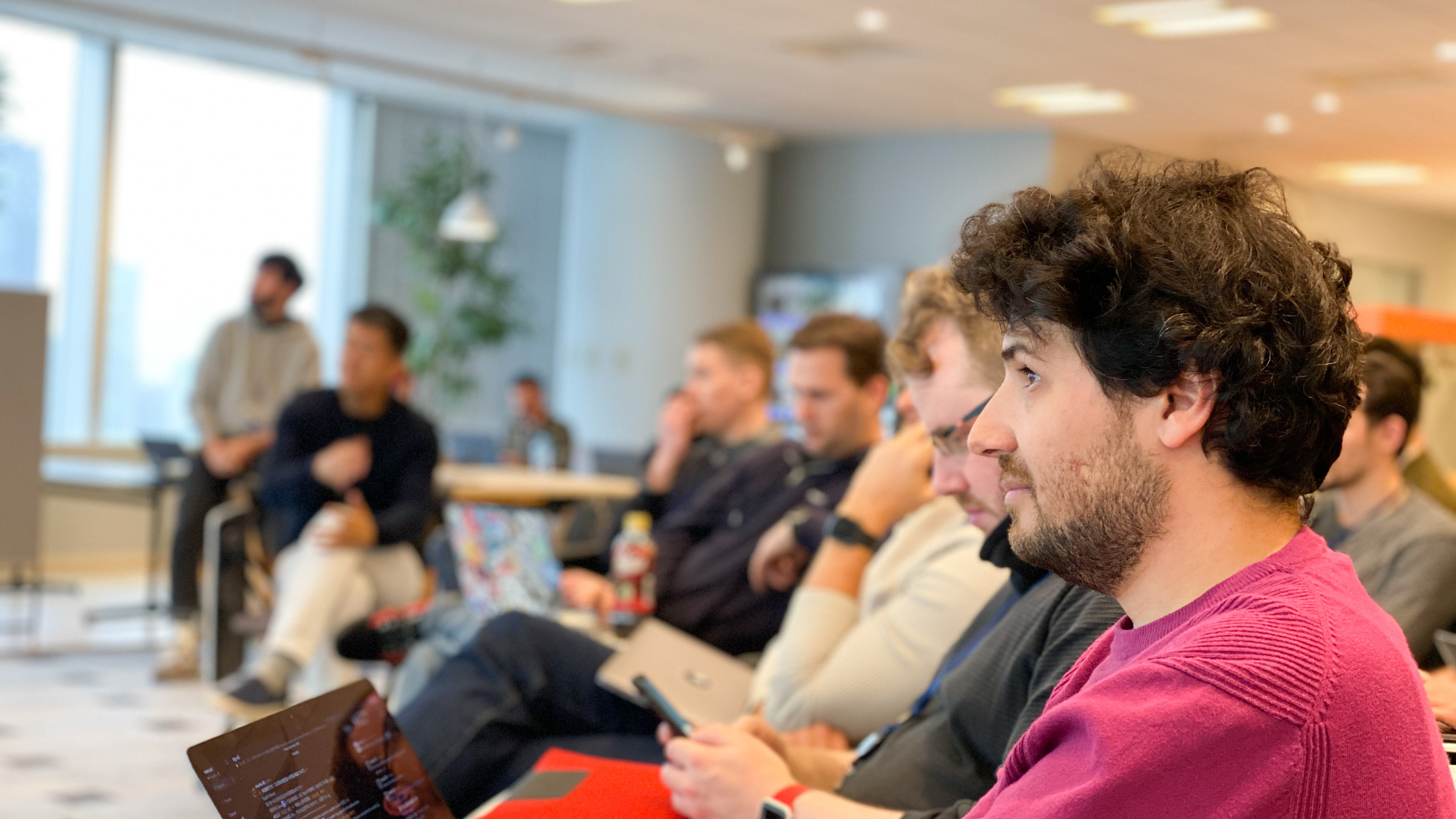 This town hall is one in a series organized by members of the company. Our hope with these town halls is to encourage dialogue within the company about hard questions, and to make sure everyone in the company, regardless of position, has a chance to be heard.
Mustafa, an iOS engineer at Mercari, said the following about the event,
We are grateful to everyone who took time out of their busy schedules to participate. Hope to see everyone at the next Executive Town Hall!
Aloha! See you later for more #MercariDays!