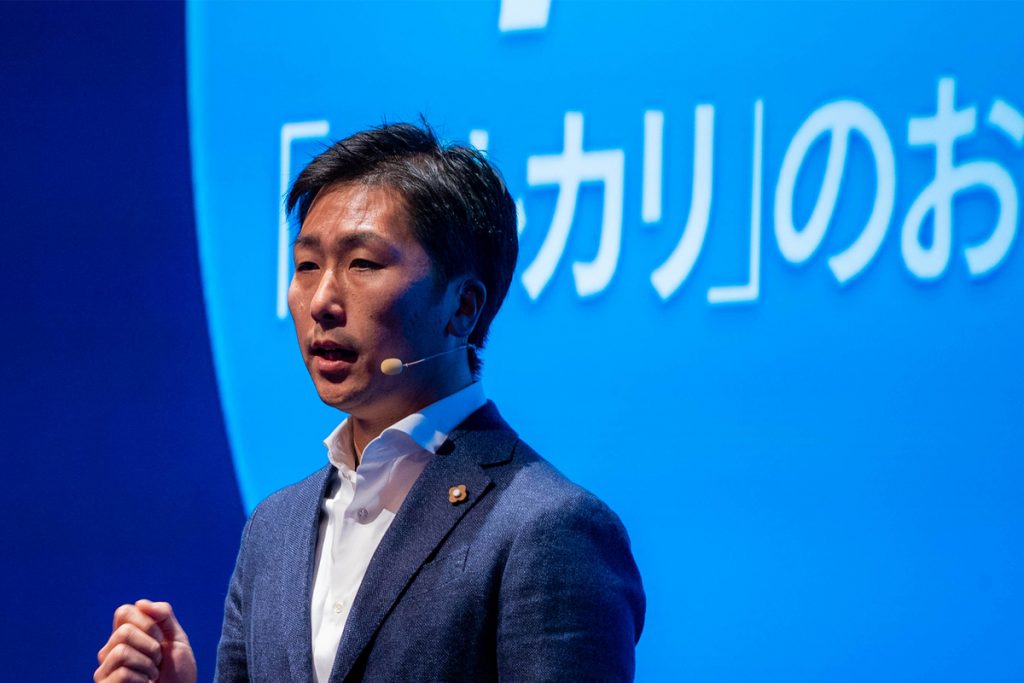 There's No Reason Not to Use Merpay: Masato Yamamoto's Sales Strategy
Merpay Conference 2019 was held on February 20th, 2019, marking the official launch of Mercari's mobile payment service Merpay.
Following the sessions by Mercari CEO Shintaro Yamada and Merpay CEO Naoki Aoyagi, Masato Yamamoto, Merpay's VP of Business Development, took the stage to talk about Merpay's sales strategies, both present and future. No matter how great a payment service is for users, there's no point if it can't be used at stores. How is Merpay expanding the service and looking to change people's lifestyles? With key points including working with local governments and using statistical data from Mercari and Merpay, Yamamoto spoke about his visions and ambitions for the future of Merpay.
Three Reasons for Stores to Use Merpay
The online payment market is flooded with payment services. With all the existing services out there, what will Merpay do to expand? First, Yamamoto explained what makes Merpay different from other payment services—the three reasons customers will choose to use Merpay at stores.
There are three reasons stores can be confident that customers will use Merpay. First, Mercari has more than 1.2 million users per month, and these users can start using Merpay easily. Second, Mercari users have around 500 billion yen in sales balance yearly. With Merpay, that sales balance can be used at physical stores. Third, Merpay uses data from Mercari as much as possible to improve the user experience and draw even more users to Merpay.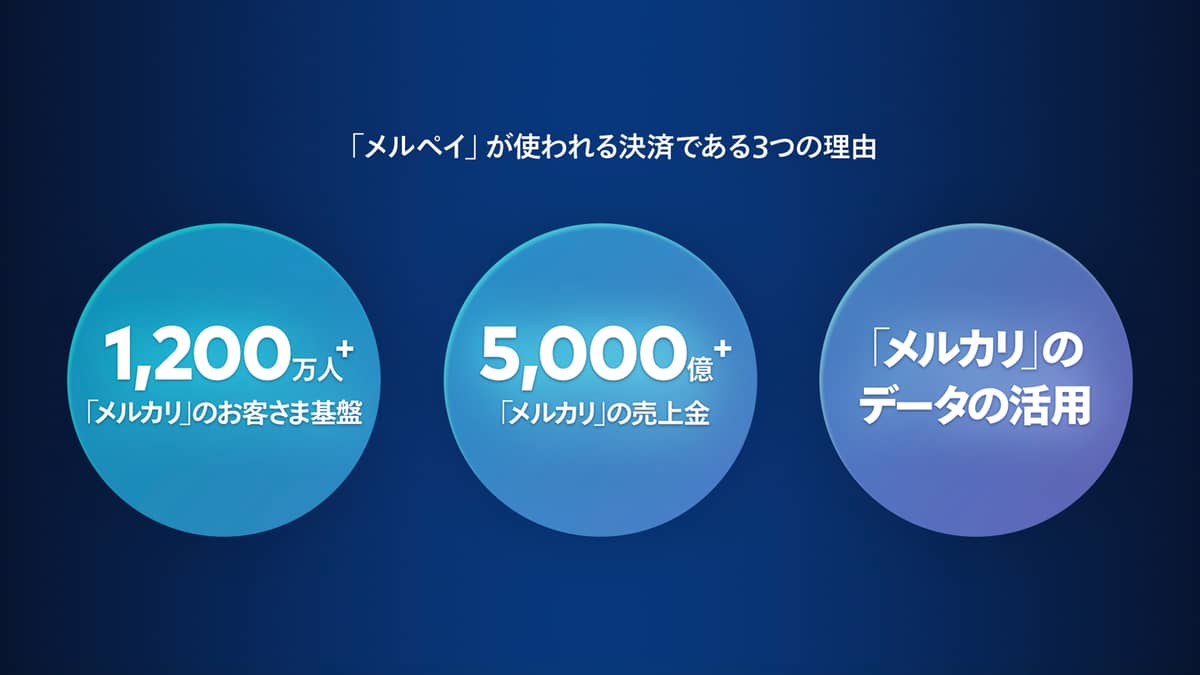 As Yamamoto explained each reason in detail, the audience began to see the differences between Merpay and other payment services.
Mercari has more than 1.2 million users per month, and these users can start using Merpay easily. That's huge. But the number of Mercari users alone isn't what makes Merpay unique. Think about this: Most Mercari users have a sales balance on the app. Normally, if someone wants to start using a new payment service, they need to go through a lot of work to get there—downloading the app, creating a new account, putting money on their account so it's ready to use… But Mercari already has around 500 billion yen per year from sales going into users' accounts. What does this mean? Mercari users don't have to put any money into their Merpay account, because it's already there. This is what makes Mercari stand out from other payment services.
Yamamoto continued on to explain that sales balance on Mercari comes from a different source than users' monthly income. Why is that important?
The money users gain by selling items they no longer use on Mercari is a sort of "special income." We think of this as money that users will be excited and happy to use.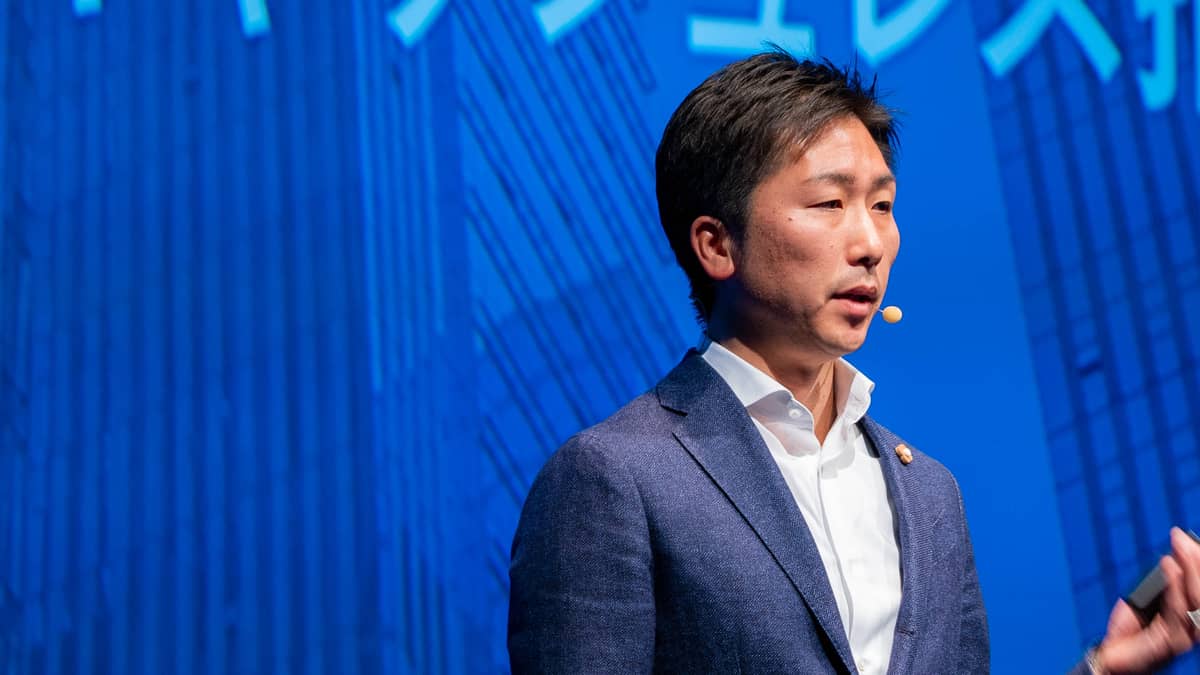 Masato Yamamoto (VP of Business Development)
Yamamoto gave some examples: "Suppose some clothes you listed on Mercari sold for a higher price than you expected. Why not use that money to treat yourself to some good food at a restaurant you've had your eye on?" "Imagine a mother who sold her child's old stroller on Mercari. That's some extra money she could use to go to the beauty salon to reward herself for working so hard to raise her child." He then moved on to discuss how Merpay uses statistical data from Mercari.
When a new payment service comes out, the biggest question stores have is how much that service will actually be used. Small- or medium-size stores in particular hesitate to introduce new services. That's why we use statistical data, like which areas have the most sales balance on Mercari, where the most active users are, how much sales balance users of certain age groups have, and more, to determine which stores in which areas are likely to see Merpay used the most. We're not just looking to increase the number of stores—we're strategically expanding in order to become the most commonly used payment service.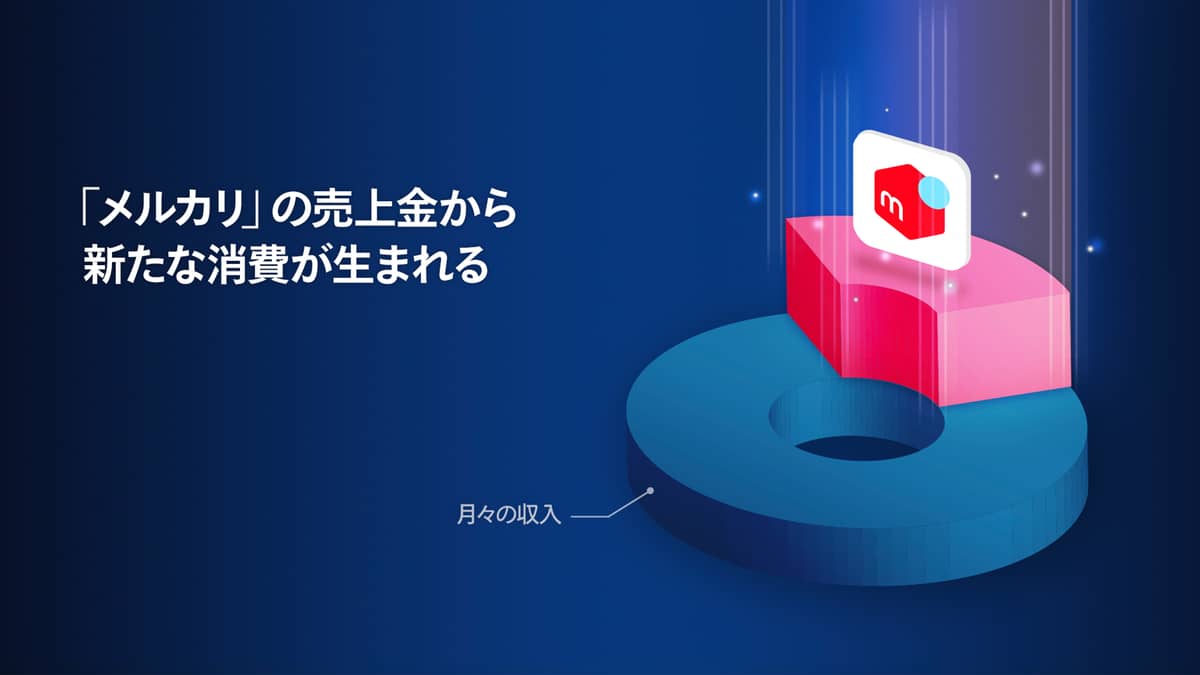 Merpay's Next Moves: Working with Local Government, Lower Running Cost
"Many stores already understand the value of Merpay." With those words, Yamamoto moved on to explain Merpay's strategies for expansion of sales. The keyword: "local."
We're continuing developing sales in order for Merpay to be available at more and more stores. But while we are working with large-scale chains, we also want to take a more local approach and introduce Mercari into each and every store on the street.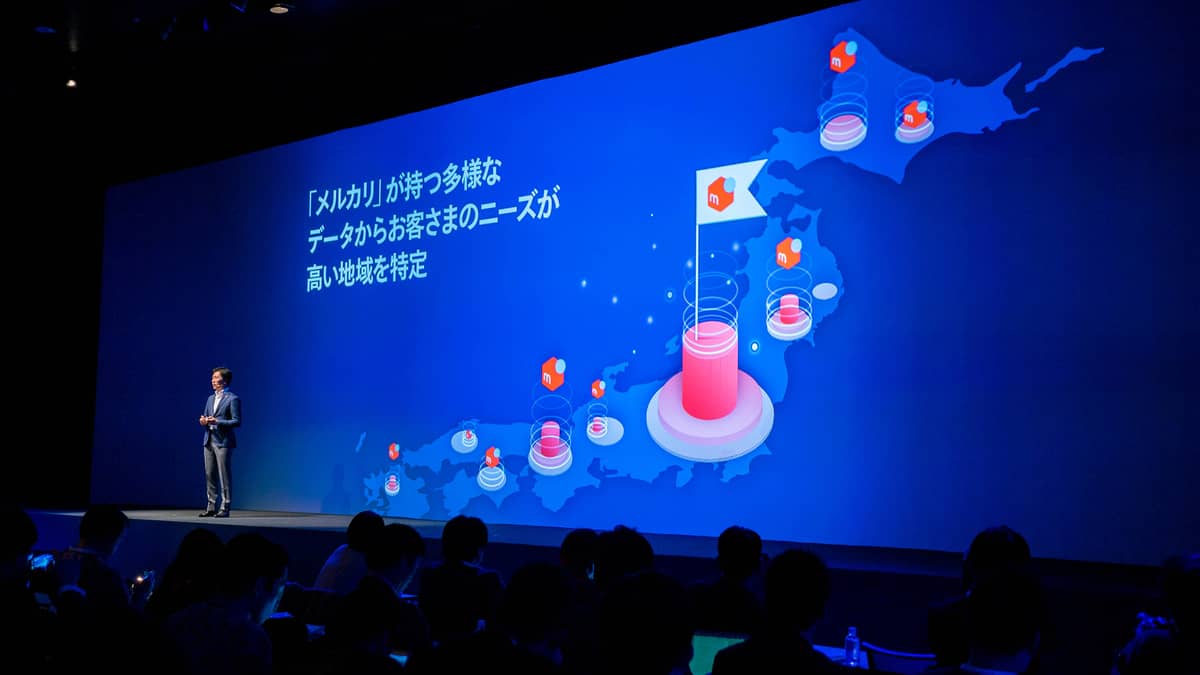 He continued to explain Merpay's specific plan for taking this local approach: working with local government. In order to promote the cashless movement, Merpay will be teaming up with local governments throughout the country.
We'll be working with local governments to promote cashless payment and to expand the use of Merpay all over the country. Right now, we've entered into agreements to discuss working together with eight local governments: Kanagawa Prefecture, Kamakura City, Gifu City, Kobe City, Sendai City, Chiba City, and Fukuoka City. We plan to keep adding to this list.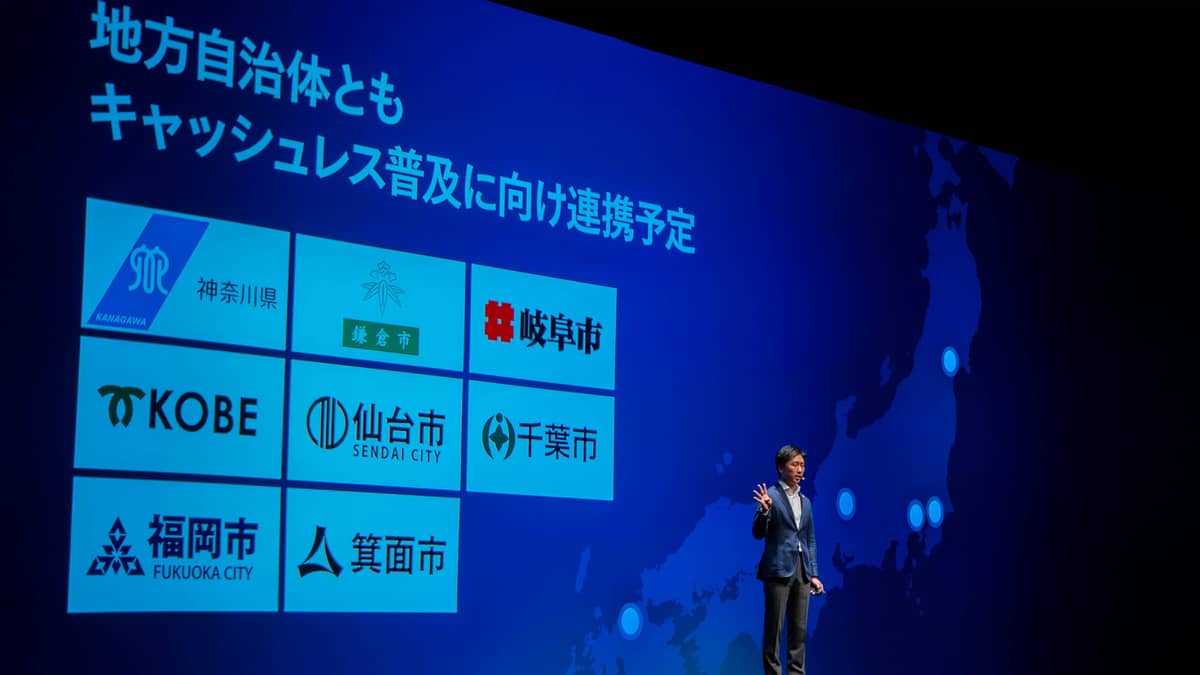 Working with local government takes different forms depending on the region, since different areas of Japan have different needs and trends.
For example, in Fukuoka City, we might promote the cashless movement using recycling as a theme, and in Sendai City we might promote it by supporting entrepreneurs. In Chiba City, we might promote it with a strategy using its status as a national strategic special zone; in Kamakura City, we might try to spread the use of cashless payment in certain areas. We want to use the idea of cashless payments to solve local challenges.
Using Merpay to solve local challenges may very well become a new case study for the government and the people working together. On the other hand, Merpay must take the utmost care in avoiding placing burden on the stores.
We made the decision to not require any initial or monthly fees from stores. Stores can use Merpay for only the transaction fees incurred when customers actually use Merpay to pay. Even then, the fee is only 1.5%, which is far lower than credit cards and other existing payment methods, and it's long-term—it's not some promotion where it's low for a limited time only. We chose no initial or monthly fees and only a 1.5% transaction fee so stores can use our service in the long term, and so Merpay can be used by even more people.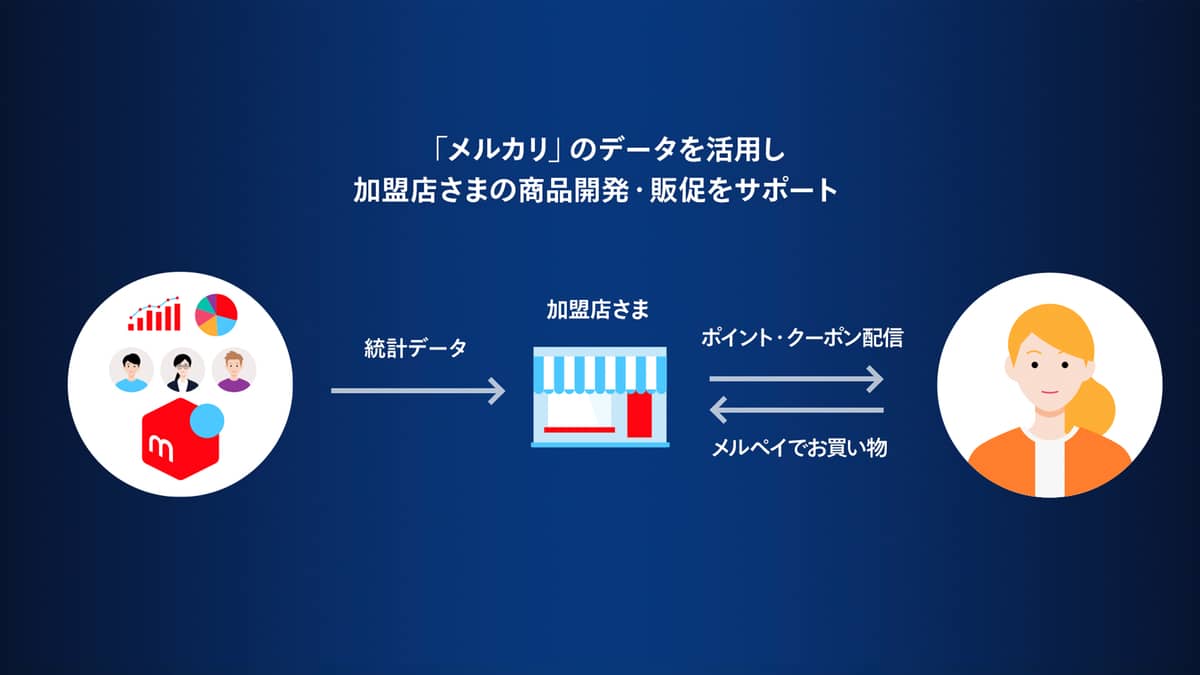 After speaking about working with local government and maintaining a low running cost, Yamamoto spoke about Merpay's online strategies.
Merpay is already being used as a payment method at offline stores. But in addition to this, we're preparing to make Merpay available as a payment method online. We're aiming for a world where Merpay can be used for online shopping as well.
If Merpay could be used for online shopping in addition to offline payment, it would become even more convenient for both users and stores, and give the cashless movement a large push forward. Finally, Yamamoto wrapped up the presentation with Merpay's future vision.
Eventually, we want users to be able to buy items online with Merpay, and then use that payment and item information to list that same item on Mercari with just one tap. We want consumer behavior to change so that people buy items knowing they'll sell them later, and we want to keep working on Mercari and Merpay to make that a reality. We also plan to use Mercari and Merpay's statistical data to contribute to sales at the various stores that offer Merpay. If we can make that possible, we can also use it to develop even better products and more marketing strategies. We want to be a payment method that contributes to both users and stores.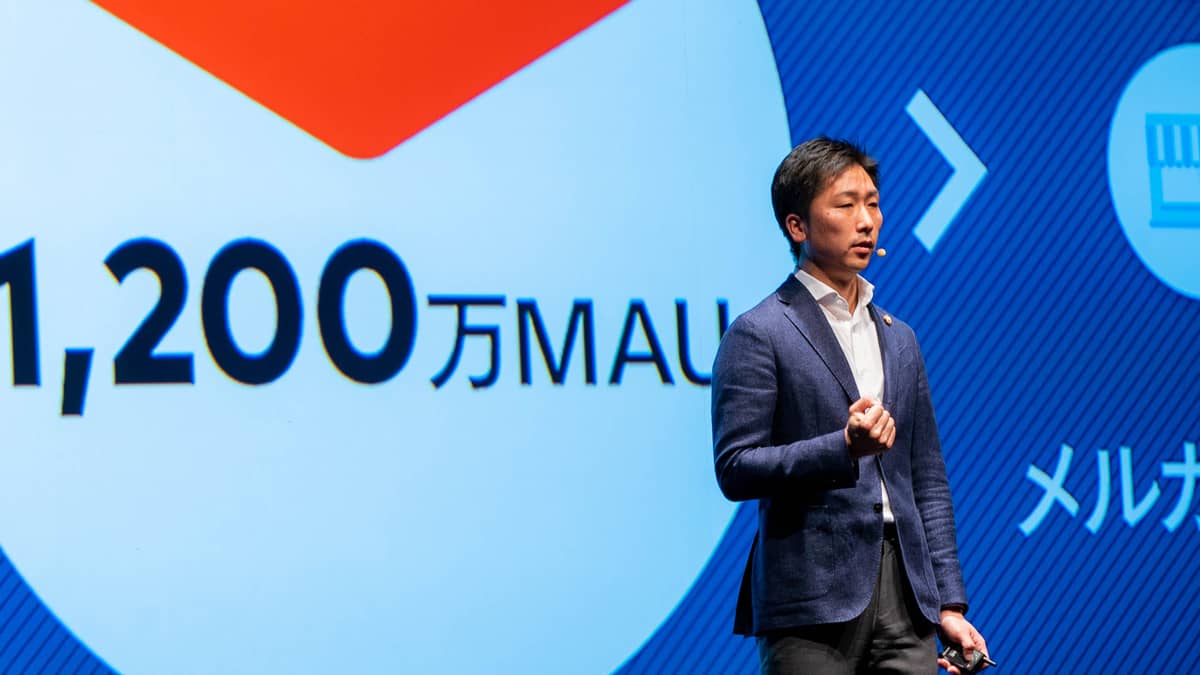 Because Mercari is a platform for secondary distribution, Merpay is able to encourage consumer behavior in primary distribution as well. By bridging the two, Merpay has the potential to become a service that's far more than simply a payment service. Keep checking back to see what Merpay has in store next!
Presentation
MERPAY CONFERENCE 2019 English from 株式会社メルカリ on Vimeo.
Personal Profile

Masato Yamamoto

Yamamoto completed his master's in the Graduate School of Interdisciplinary Information Studies at the University of Tokyo in 2004. After working at NTT Docomo, he began working as the Head of Partner Sales in the Enterprise Division at Google Japan in 2008. In 2014, he became the Head of Business Development and Sales at Square Japan, and in 2016, he became the Head of Apple Pay Merchant Business at Apple Japan. He joined Merpay in April 2018.