The fourth #MercariHackWeek , is about to begin! #MercariDays
Hello! I'm Kayoreena from Mercari Engineering Office.
With the start of a new year, it's time for the Spring Hack Week, a technology festival for engineers.
Hack Week is an in-house hackathon that we hold every six months, where you can take a week away from your normal product development to do what you want, with the team you want, at the location you want, and work on a project with other teams and members you wouldn't normally collaborate with.
Thanks to the generous support of the departments involved and the high level of output from the teams and members, the event has become well known within the company and is now in its fourth edition (February 15-19, 2021). It's been almost a year since WFH started at Mercari, and this Hack Week will be held mainly online.
In this article of Hack Week, we'll take a quick look back at what output has come out so far.
At the first Hack Week, 33 demos were held for about 4 hours, and the first CEO Award was given to "Mercari 2025", which is an AR function that shows how much an item sells for on Mercari when you hold your phone's camera over it. The new world view impressed everyone who saw it, and it won the first CEO Award.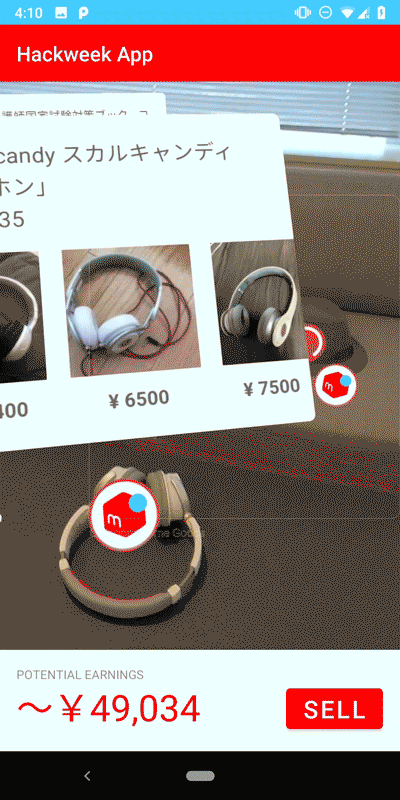 The second Hack Week, held just over a year ago, was the first to be held online, and took Gold for "Project IE," an approach to extracting information using natural language processing techniques to efficiently compare product details without having to go back and forth.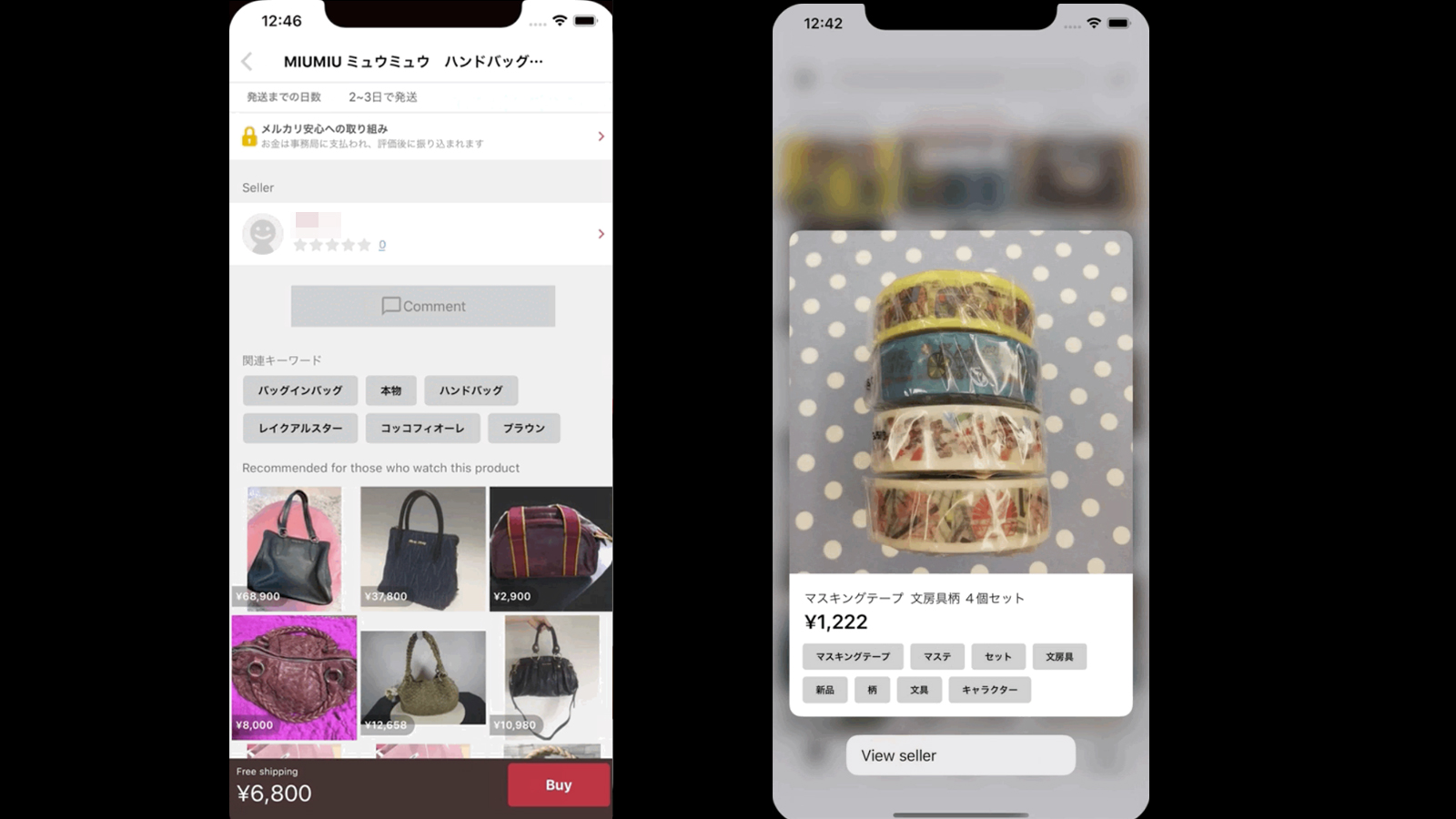 As we were migrating to work from home mode, we learned a lot of things trying to hold this event in an online format. We have written an article about our experiences hosting Hackweek as an online event.
In the third Hackweek, we had a very diverse set of participants, such as Build@Mercari interns, a team lead by our CTO formed a team to participate, among others. The Gold Award was presentd to "Tag Listing", a feature that makes it easier to find items for sale by using tags.
The challenge tackled the problem of improving "Exhibiting", one the most important keywords in Mercari. This project was highly praised, and the demo was made public on Twitter.
第3回 #MercariHackWeek で、見事Gold Awardに輝いた「Tag Listing」のデモ動画がこちら!

タグを活用することで出品をよりわかりやすくした機能で、メルカリCTO名村からは「メルカリが抱えている出品の問題解決に取り組んでいる」と評価されました。 pic.twitter.com/LgMt3yvbGf

— mercan(メルカン) (@mercari_team) October 5, 2020
We've taken a brief look back at the history of Hack Week so far, and we're all really looking forward to seeing what kind of products will be made at the 4th edition. We are also holding an internal pre-event to get everybody's ideas flowing! We will continue to report on these events.